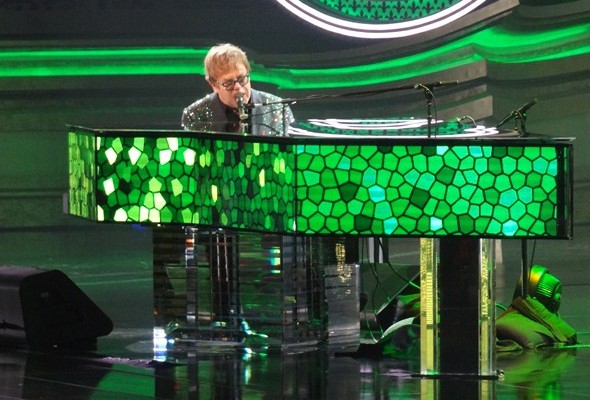 Events
17 Lucky March Events in Columbus, GA
By
|
I was impressed to see how much is going on in March, while putting together our monthly newsletter! Therefore, I had to share 17 lucky events, in honor of St. Patrick's Day, for March. Here is a simple list, click the links for more information.
1. We Tattooed Your Father
The Global Art of Tattoos
February 21, 2016- June 26, 2016
The Columbus Museum
2. Sweeney Todd: The Demon Barber of Fleet Street
February 26 – March 13
Springer Opera House
3. Monthly Meeting of the Minds
March 2nd, 5:45pm
The Loft
4. First Friday ArtWalk
March 4th, 4:30pm
1000 Block of Broadway
5. Follies hosted by Junior League of Columbus
March 4th, 7:30pm
The RiverCenter
6. 29th Open Door Classic
March 5th, 8am
Woodruff Park
7. American Cancer Society's Crystal Ball
March 5th, 5:30pm
RiverMill Event Centre
8. STE(A)M:uL8! 2016 Spring STEAM Festival
March 10 – March 12
Columbus Civic Center
9. Toast of the Town
March 11, 7 PM
RiverMill Event Centre
10. Color Me Rad 5K
March 12, 9am
Woodruff Park
11. Urban Mountain Bike Race
March 12, 5 PM
Ride On Bikes
12. The Neo Soul Symphony, WRENN, and Jessie Wilson
March 12, 8 PM
The Loft Columbus
13. Elton John @ Columbus Civic Center
March 16, 7 PM
Columbus Civic Center
14. "Home is Where the Art Is" Art Show
March 17th, 5pm
The Corn Center
15. Young Professional's St. Patrick's Day Beer & Wine Tasting
March 17, 6 PM
The Loft Columbus Green Room
16. Uptown's Spring Food Truck Festival
March 19, 11 AM
Woodruff Park
17. ArtBeat "Art for Everyone"
March 28-April 9th
Young Art Patrons' CSU ArtBeat Crawl
March 31st, 6-8pm
The Corn Center
*Featured photo of Elton John on the million dollar piano; concert at Caesar, photo by Jason DeBord.