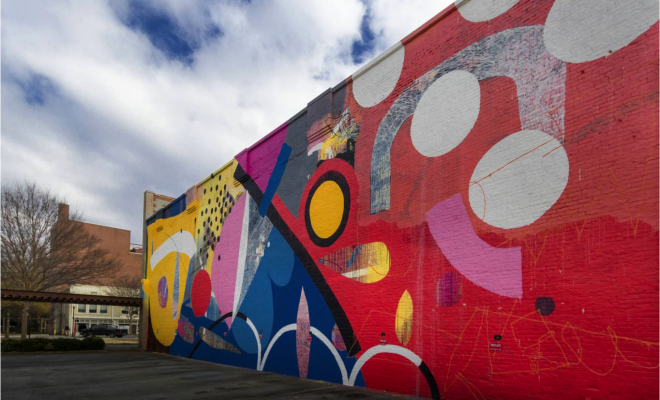 Events
Artbeat Brings What Columbus, GA Wants
By
|
Last year we had a blank canvas at Connect Columbus and asked people to write what they wanted to see in Columbus, GA.
Several people responded
, and one person wrote, "Mural arts on walls around C-town."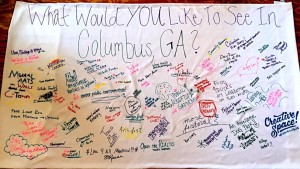 In it's sixth year of
Artbeat
, this progressive, non-profit group is bringing just that,
again
.
Artbeat helped bring world renowned muralist, HENSE, here in 2013 to paint our most iconic and photographed wall in Columbus (for now)!
This year they brought a nationally respected, local artist
Mike Howard
, who's been featured at Whitney Museum Art Resource Center in New York City and The High Museum in Atlanta, to paint a 10 feet x 20 feet mural.
The desired mural will be reminiscent of an old fashion postcard featuring our Chattahoochee River scene.
"It will say 'Greetings from Columbus' and I hope people will want to have a photo taken with it," Mike Howard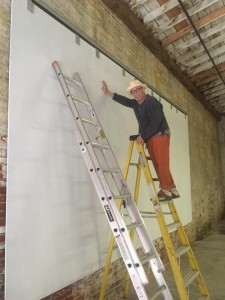 Not only does this thrill the art enthusiasts but this should help promote our area as well. The mural is being positioned in a key tourist spot. Presently it's being painted in the Banks Building, but will be displayed on the side of it, on Bay Avenue next to WhiteWater Express.
There will be students from all over the area helping Howard paint.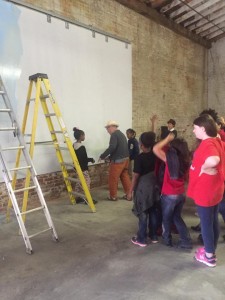 The Brookstone art community, spearheaded by Sally Bradley, has undertaken an innovative approach to the project, and they will be videoing the mural's progress.
"After the mural is done they will release a QR code and it'll be linked to ARTBEATColumbus.org. You can view the entire process at a 360 degree angle," Chairman, Rick McKnight charismatically explains.
Artbeat is bringing a mural and highlighting over 45 events and public art, during March 28 – April 9th, to celebrate the arts in our community!
The organization also brought more abstract street art for us to enjoy, on loan from the collection of the Columbus Museum. At their kickoff on Monday, they unveiled a beautifully restored statue, by
Ida Komlmeyer
, called Slanted #3 at the corner of The RiverCenter.
We've been enjoying Butch Anthony's shadowbox exhibit on Broadway since last year too, thanks Artbeat!
Tomorrow, Saturday, April 2nd, Artbeat is bringing everything Columbus wants at their "Art is 4 Everyone" celebration during the Uptown Market Days on Broadway!
The event "Strut the Hooch", a comedy parade, with wacky and wild outfits will be entertaining and fun for all us weirdos at 9:30 a.m.
Gallery on 10th will host an "Avenue of Artists" with refreshments. Area artists will be lined up on the sidewalk along 10th Street painting on their easels.
There will be live music, photography, puppet shows, instrument petting zoo, and 150 other vendors to keep you amused.
You can even create 3-D paper sculptures and leave with your very own Columbus, GA centric coloring book!
Show them some love for all their creative efforts, by showing up Saturday and liking them on Facebook, here.
Pictures provided by Artbeat.