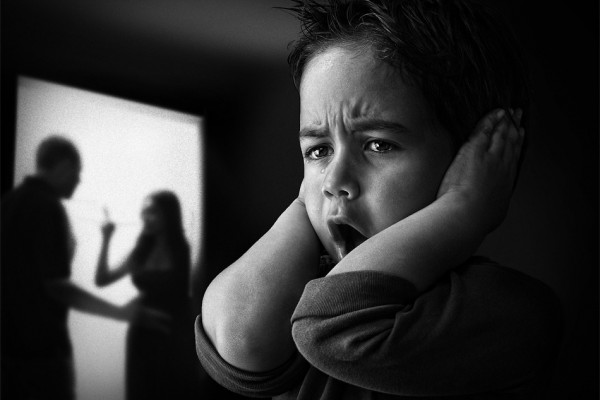 Events
Crime in Columbus, GA Starting at Home
By
|
Last year, there were 22 homicides in Muscogee County – 10 of those were related to family violence. Ten. Ten murders that could have been prevented through intervention, but instead were perpetuated through shame, fear, and silence.
If someone charms you and allures you into intimacy, then slowly controls, isolates, and abuses you, you would feel like a fool too. Abusers thrive on this, and continue their cycle of power and control through shaming and manipulating their victim.
A victim of domestic violence is often isolated from family and friends, so when they decide to leave, a domestic violence shelter may be their only and safest option.
When a domestic violence victim is leaving an abusive relationship they are at a significantly higher risk for serious injury or death; 75% of domestic violence homicides occur when the victim has left the abuser.
Hope Harbour is Columbus, Georgia's domestic violence shelter. I personally worked as a legal advocate and educator for domestic violence throughout the community with Hope Harbour. The stories and interactions I experienced made a lifetime impression in a year and a half.
After only a couple of months fielding calls and meeting clients to obtain protection orders, I was surprised how similar their stories were. Time after time, the women told me how their partners were smart, and very charming. How their passionate love affair turned obsessive, and most often they were told, "You are a whore, fat and worthless. I will kill your dog (some of the victims I knew had their pets killed). I will hurt you, I will hurt your family. I will kill you."
I would talk to these women (I only had female clients) and they realized it was no way to live, but they felt powerless, scared for their lives (and their children and pet's lives), and sometimes sorry for their abusers. Their abusers psychologically and physically beat them in to submission, brainwashing them into feeling constant fear, like it was their fault, and that they didn't deserve better.
Several of these women were in great jobs, with their abusers monitoring their every move. One abuser would time the victim, and if she took more than 11 minutes to arrive home from work she was beaten. Other victims were on the brink of homelessness, with all of their funds being controlled by their partner. These victims touched every socioeconomic status, education level, age, and race.
More than one in three women and one in four men have experienced rape, physical violence and/or stalking by an intimate partner. The most heartbreaking victims are the powerless 15 million children who are abused each year.
Domestic violence is more common than you may realize, and more common in our state than most others. Did you know Georgia is ranked 9th in the nation for females killed by males? 
One victim's story stands out in my mind. She was a well educated woman, smart, and attractive. When we met to file paperwork she was trembling. My client told me how she and her abuser fell in love, and how he was very attentive. Then she explained how the attention turned to frightening obsession and control. He had weapons everywhere and was very cunning, according to the victim.
This particular victim hadn't seen her abuser since the night he kidnapped her, tied her up and beat her with his gun, while threatening to kill her, then himself.
We met for hours as she detailed the horrific, 12 hour nightmare she experienced a couple of weeks before. Her bruises were faded, but they were still there.
My client explained how she was able to slowly talk him in to untying her, then eventually after he raped her, talked him in to letting her go to the store to buy them food. She ran to the car and drove as far away as she could, landing up north at a family friend's house.
My client hadn't been to Columbus since the incident, and was obviously shaken by simply being back in the same city as her abuser. She only returned to retrieve the rest of her belongings, and receive as much legal protection as possible. Alongside Sally Haskins at Georgia Legal Services, I was able to help my client obtain a permanent protection order against her abuser and she left town again.
I found out a couple of weeks later that her abuser fulfilled his threat and killed himself. I often think about how if she had gone back, I believe she would be dead now too. If it weren't for Hope Harbour and their services, this victim and countless others would most likely be dead.
This is dark. Yet it's the reality many brush over which minimizes the importance of Hope Harbour and their funding for our community.
Lindsey Reis, Executive Director of Hope Harbour, said, "Hope Harbour's shelter and crisis line give thousands of individuals and families affected by domestic violence the critical support and resources to help them rebuild their lives. Events like Celebration of Hope help drive funds so desperately needed to help victims of domestic violence move toward safe futures."
The Celebration of Hope Luncheon is Hope Harbour's biggest fundraiser and the 7th Annual event will occur September 17, 2015 at the Columbus Convention and Trade Center.
This year's keynote speaker is New York Times bestselling author, Harvard graduate, Leslie Morgan Steiner.  She will share her story of moving from a victim of domestic violence to a survivor. I've attended every year I can, and have always left inspired.
Here is a link to Leslie Morgan Steiner's TED talk:

The event is open to the public.  The luncheon begins at 11:30 A.M. and will conclude at 1:00 P.M.  Reservations are required. Tickets can be purchased for $35 each or $280 for a table of eight.  
I'm not a huge fan of raffles but their plethora of large baskets you can win are filled with various wonderful items like wine, vacations, etc. and are always appealing.  For more information visit www.hopeharbour.org or please call Lindsey Reis at (706) 256-0238.
About Hope Harbour
Columbus Alliance for Battered Women, Inc. d/b/a Hope Harbour, a state certified domestic violence shelter, has served Muscogee County and the surrounding area for over 36 years.  They offer crisis intervention through a 24-Hour Crisis Hotline and emergency shelter, as well as counseling and support for victims and their children. They also provide education and professional trainings on domestic violence and teen dating violence in schools, the workplace, churches, and throughout the community.
If you would like to make a donation to Hope Harbour, please mail your check to P. O. Box 4182, Columbus, GA 31914.
Image by stylemagazine.com