Events
Five Reasons to Attend Poets, Painters, & Storytellers on Saturday
By
|
Clement Arts is hosting Poets, Painters, & Storytellers this Saturday, February 27th, at St Mark UMC, 7:00 PM. 
So, what exactly is Clement Arts? The word clement means "an inclination to mercy."
The foundation of mercy laid for Clement Arts extends in two directions, one vertical (God's salvation in Jesus) and one horizontal (adoption and orphan care).
Clement Arts, "Celebrating the Gospel through Arts and Orphan Care", has raised over $31,500 for adoptive families in the Chattahoochee Valley since 2012!
Many of the opportunities for support are created through the arts, specifically through Clement Artists: artists, musicians, and writers who exercise their gifts as acts of mercy. Through concerts, art shows, and other events, Clement Arts both encourages orphan care and enables community members to support adoptive families in their midst.
You can help support adoption just by buying tickets and enjoying an incredible show on Saturday! If this isn't reason enough, here are five more reasons to attend Poets, Painters, & Storytellers:
1)  Ellie Holcomb, a Dove-Award winning singer/songwriter who has always viewed music as the ultimate bridge-builder, will be performing a full set of her lovely music. You may have heard of her husband, Drew, and his band, Drew Holcomb and The Neighbors, who Ellie has collaborated with as well.
2) You'll also hear a story from author, Jonathan Rogers, who holds a PhD in English literature from Vanderbilt University. He lives with his family in Nashville, Tennessee and teaches college writing as well. Jonathan writes fiction for teens, non-fiction for adults, and is passionate about encouraging each person to find their individual voice.
3) Enjoy beautiful paintings by artist Gina Hurry, who is an artist from Birmingham, Alabama and strives to reflect the heart of God through her art.
4) One of the local families being supported by Poets, Painters, & Storytellers is the Hull family.
"For Thad and Christine, adoption was their first choice for creating a family. Watching close friends adopt children and raise them to love God and love people only deepened their desire to be parents through adoption themselves. They both felt completely led by the Lord to pursue adoption even though they had no idea from whence the money, time, or resources would come. Their prayer for a child was answered in December when they met their baby boy, Jacob, and fell in love with him instantly."
Click the link here to learn more about the Hull family.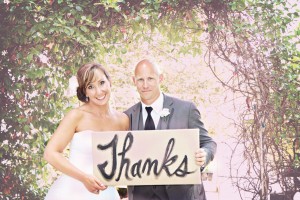 5) Another beautiful family being supported is the Holland family.
"Will and Kaci Holland are from Columbus, GA and have three boys: Wilson, Woodruff, and Walter. They have desired to adopt for years and have received clarity from the Lord to adopt from China. This family longs to bring home a daughter from China, and we pray that you will consider supporting them throughout this journey."
Click the link here to learn more about the Holland family.