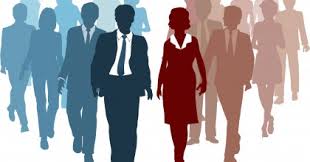 Insight
Where do women stand in leadership?
By
|
*Original version printed in Her Magazine.
Have you ever seen a woman not succeed in business because she is viewed as too nice, or too aggressive? Most likely you have, and from the woman's perspective, she can start to question who she is and if she is doing her job right; which is not a recipe for leadership.
"A Northwestern University meta-analysis shows that leadership continues to be viewed as culturally masculine. The studies found that women experience two primary forms of prejudice: They are viewed as less qualified or natural than men in most leadership roles, and when women adopt culturally masculine behaviors, often required by these roles, they may be viewed as inappropriate or presumptuous." ("What Men Can Learn From Women in Leadership in the 21st Century," The Washington Post.)
Therefore, when women do shift past these uncertainties, and succeed, they can still upset convention. We are now navigating towards knowing how to deal with what has long seemed to be counterculture.
Leadership may be viewed as masculine, but the feminine characteristics are found in studies to be more effective skills for leadership in business.
The value of a more feminine approach is also vital when the new business game is collaboration. This shift calls for a new leadership model. Instead of commanding and controlling, we are now moving towards more transparency and inclusion. Behaviors typically favored by women were obstacles to success, but in a collaborative game they may now be an edge.
"Women employ a more participative leadership style, are more likely to share information and power, and have strong relational skills that make them seem empathic to their staffs. Male leaders tend to be more transactional in their business dealings, favor a more hierarchical and directive approach, and appear more typically to convey formal authority… The most successful leaders of the future will foster true networked collaboration through a leadership style that projects openness, inclusiveness and respect." (The Washington Post)
General Motors, Yahoo and PepsiCo, Inc. are run by women.
Women in America under 30 out-earn their male peers, and 40% of American households have women as the main breadwinner. 
60% of all personal wealth in the U.S. is held by women.
85% of all consumer purchases in the U.S. are made by women.
Women over the age of 50 have a combined net worth of $19 trillion. 
Smart leaders understand that gender-balance teams deliver better and more sustainable performance.
Yet, we hold only 4.6% of CEO positions within the Fortune 500, and only 14.6% of executive officer positions overall. However, according to a report by Catalyst "The Bottom Line: Corporate Performance and Women's Representation on Boards," Fortune 500 companies with the highest percentage of women directors attained return on equity that exceeded those with the least by 53%.
Companies with more gender-balanced leadership teams continue to outperform those with less.
"The Intel Capital Diversity Fund and First Round Capital released a report showing that female founders in the same fund outperformed male-only teams by 63 percent. Despite that, of the $48 billion in venture capital that flowed last year, only 7 percent went to companies with female founders." (The Top 10 Venture-Backed Female Founders published on Inc.)
To address the uncertainty of women in business, we are seeing more grants available specifically to help women start a business. Many business leaders around the world are realizing women are the majority of university graduates, and are the most qualified.
Plus, many initiatives are taking place to help wage inequality between women and men. The latest bill, introduced by California's Gov. Jerry Brown, would force employers facing gender wage discrimination claims to provide proof that men and women doing "substantially similar" work are paid differently for legitimate reasons.
So, how can we further gender-balanced leadership in business?
Encourage companies, and government, to be transparent about diversity in leadership and be supportive of businesses with women in leadership positions. We can turn our buying power into business power, by shopping at companies where women have unlimited potential.