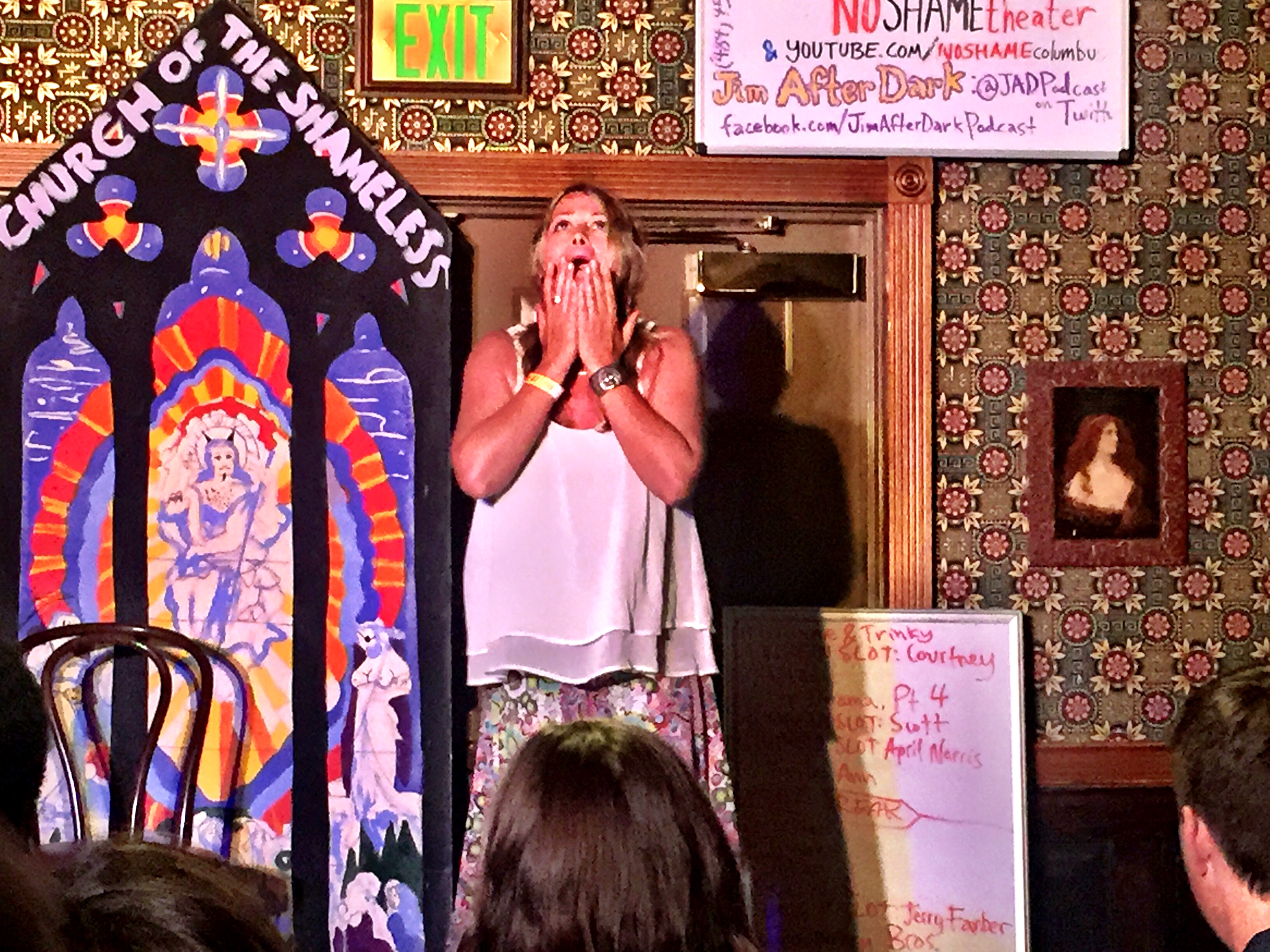 Events
The Joy of Having No Shame
By
|
Written by Scott Berson
Despite a performance virtually every Friday night since 2009, "NO SHAME THEATRE" host Jim Pharr still considers the zany show one of the Valley's hidden gems. "We've been around for more than five years and we STILL get new folks every week," Pharr said in a recent interview with the Ledger-Enquirer.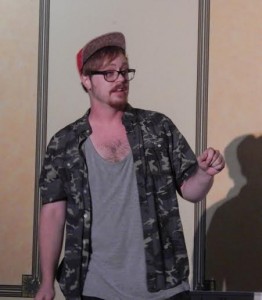 For the uninitiated, and your first time is an initiation of sorts, No Shame is an anything-goes variety show. At 10 o'clock, the doors open and the first 15 people who ask (and pay the $5 cover charge) receive a spot on "The List."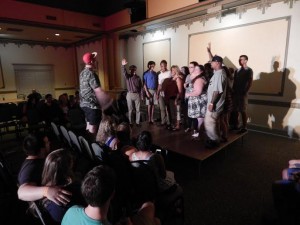 Each act can be a maximum of 5 minutes long. These acts could be of any sort: monologue, stand up, singing, poetry, improv, spoken word, and, on occasion, entreaties about political issues. Some nights can be better than others, but it's always a good time, and you have the opportunity to see a spectacle of strange humans doing strange and often hilarious things.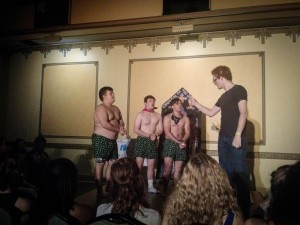 There are certain "No Shame Celebrities" whom everyone is wild about when they hop onto the makeshift plywood stage, and there are special "virgin slots" where those who have never performed before are guaranteed a space on the lineup.
There are only three rules about acts: they must be completely original, they must be within the time limit, and they can't involve breaking anything (including the law).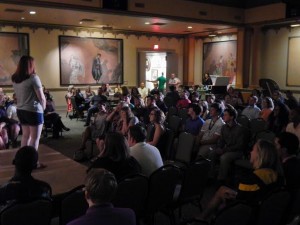 Going to No Shame is almost a tradition of mine now. I met a friend who came to Columbus on an internship, and I decided to introduce her to Columbus by exploring downtown and going to see a No Shame show. We have gone every single Friday since that night! We are taking another intern this week who just arrived from Virginia.
The performers make the show, but the audience is really something to behold as well. Because it is 18+ only, nobody has to worry about being particularly offensive or sensitive.
It's one of the few things to do downtown that isn't 21+ only, so it's a great mix of older talent and younger people checking out the town and hanging out.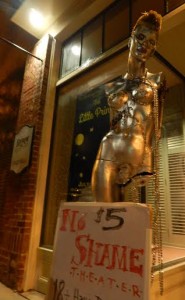 Part of the idea of No Shame is that the audience isn't (and isn't supposed to be) judgmental of the performers. This isn't the place where comedians test their mettle against the heckler hordes. There are no hecklers here, but if some do surface the performer on stage may heckle back harder and/or Jim won't hesitate to have the cop toss them out on the street.
Supportive is the best word to describe the atmosphere of the house, and there's something magical about it.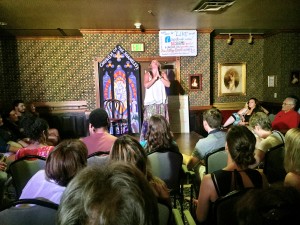 Even for people who have never performed, never done theatre, or aren't extroverted, the atmosphere of support does something to you. It makes you think that, you know, maybe even I could perform something. Maybe I could tell that story about, you know, when the lake police caught my friends and I in a dingy inflatable boat in the middle of the water and searched me for drugs while calling me "watermelon boy".
Maybe I could, and maybe I should.
You leave the show thinking that maybe you could actually do this, because hey, even if you tank, you'll still get applause. Nobody is going to boo you off the stage. There's no shame, and the audience will yell those words at you (if you need it).
At the end of it all, you still watch 14 performers for less than the price of a sandwich at Momma Gs.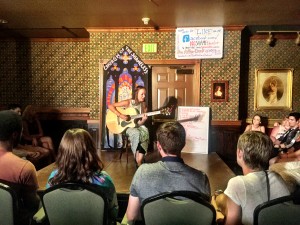 So next time you're thinking about what to do on a Friday night and aren't quite feeling the pub crawl calling (yet), take a chance, blow a fiver, and come see really cool people do some really cool things in your own neighborhood.