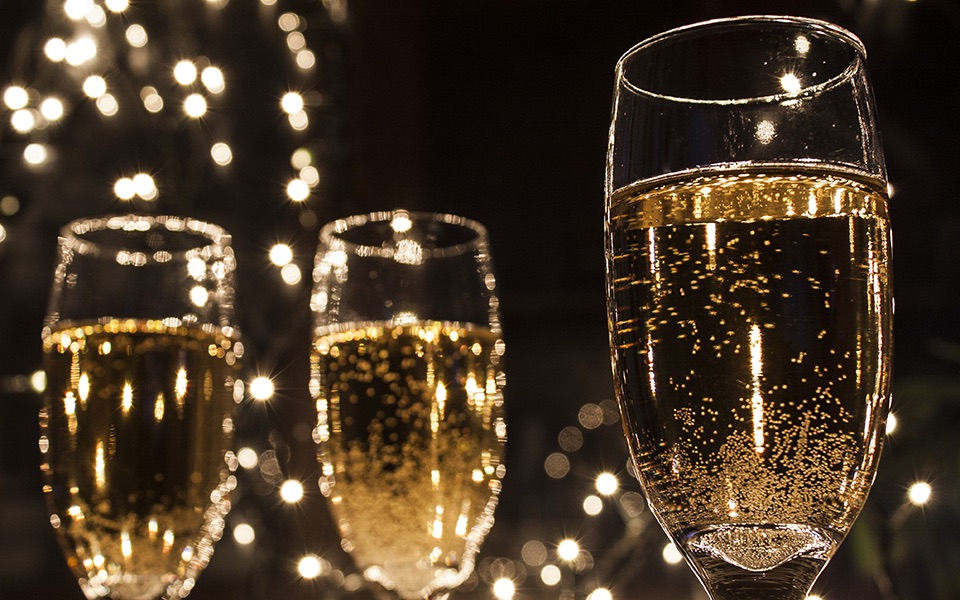 Events
New Year's Eve 2014
By
|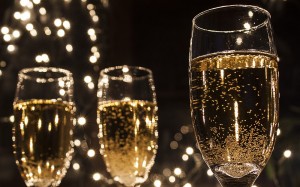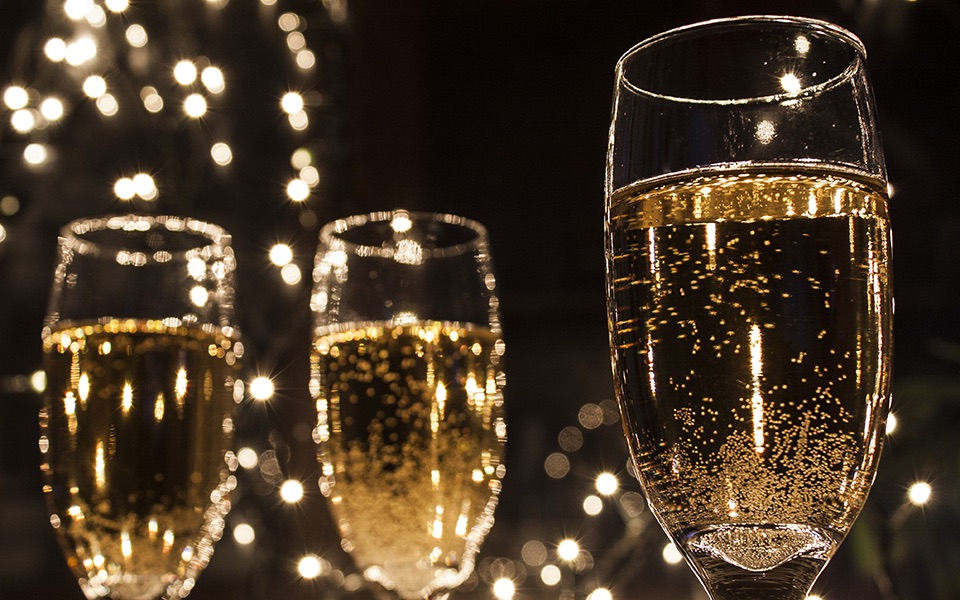 It's hard to believe 2014 is coming to an end today. It is at this time each year we begin reflecting on the last 365 days, how we've changed, what we've accomplished, and look toward the bright promise of a chance to do it better starting January 1st.
The New Year brings with it two very important decisions: the what and how of resolutions and celebrations.
I'm happy to say I actually accomplished my 2014 New Year's Resolution. After a somewhat traumatic 2013, I simply set a goal to seek joy in my circumstances and rid myself of anything or anyone that did not make me feel awesome. If you haven't come up with a goal for 2015, please take mine.
It might sound like I'm all deep and emotionally mature, but I assure you, that was just the one year. This year I have much more stereotypical resolutions of saving money (note: less Dunkin/Starbucks/Atlanta Bread) and losing weight before my wedding (see previous note).
The biggest problem I face pretty much every year is choosing which place to ring in the New Year. Ideally, I would throw a classy masquerade party on the river with fancy apps and a private bar. After this fantasy subsides, I picture the equally ideal scenario of sitting around the house in fleece PJs and going to bed around 10 pm.
I don't currently possess the resources to throw a fancy party in the same year that I am planning the wedding of my dreams, and on the other side of the spectrum I must consider that we are only allotted so many New Year's Eves, so I should do something memorable. Luckily, I have several great options in this city to ensure I make the most of my night.
Outlaws – I am not a country girl by any means, but Outlaws is actually a pretty fun place. It's clean, drinks are cheap, and they have hot girls that teach line dancing. There is a pole on the second level that protrudes over the bottom-level dance floor. You will be entertained. This year they have Ricky Gunn performing live, free party favors and champagne at midnight, and a balloon drop with cash and prizes.
The Suite – I love this place for food and wine, but apparently they also know how to throw down. This year they have DJ Mystik and DJ Brayks for entertainment, and they recommend you "dress to impress."
The Loft – This is always my go-to place for more reasons than I can name. I love the atmosphere, the kinds of people that go here, the performers, and the macaroni and cheese. Their New Year's celebration is going to be hard to beat. It includes a buffet (really, that's all the convincing I need), champagne toast and Green Sunshine, described as "a Hip-hop/Funk/Mind Bending Soul & Jam Band."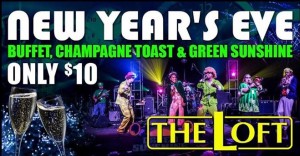 The Uptown Tap –  In all my time living in Columbus, I've never actually made it inside The Uptown Tap, because their courtyard is always full of fun happenings, and there tends to be trays of jell-o shots and someone selling Picasso's Pizza from a food cart.  This New Year's Eve they'll have a courtyard ball drop and a bunch of prizes.
Ben's Chophouse – The New Year's party at Ben's includes live music by The Neal Lucas Band, hats and noisemakers, complimentary champagne toast at midnight, and you can watch the NYC ball drop on their giant TVs. They also have a special menu for the night, which is likely going to be fabulous.
Flip Flops – One of our favorite clubs (in our Electric City) opened again a couple of months ago (in a different location) and it's always a fun place to hang out! You know the owners, Brandon and Amy Haynes (owners of The Social, previously Bootleggers and Twisted), will show you a good time, every time! The incredible DJ Hennessey will be mixing up the dance beats for your dancing pleasure.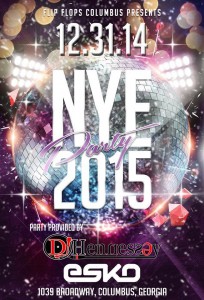 Mertiage – If you are looking for an elegant, fine dining experience go to this classy spot in Uptown. They will serve a modified prix fixe menu at 5:30 pm & 7:30 pm. Call for reservations and plan on spending $60-75 per person based on selection plus tax & gratuity. While reading this menu you may become very hungry:
APPETIZERS
Smoked Salmon on Potato Crisp with Lemon Creme Fraiche & Tobiko
"Luck & Money"
Black-Eyed Pea Hummus & Spinach Madeline  
Crab Encroute
SALADS
Roasted Winter Panzanella Salad
Jewel Box Beet, Carrot & Pomegranate Salad
ENTREES
Filet Mignon of Beef Seasoned with a House Rub and Served with a Mustard Peppercorn Sauce!
Duck Confit Marinated and Slow Braised Duck Leg Quarter, Served with a Sweet Potato Mash!
Bronzed Seabass with a Lemon Shallot Butter!
Wild Mushroom Risotto!
DESSERT
Biscotti & Gorgonzola Dolce
Sorbet of Red Berries
Chocolate Bread Pudding with a Bourbon Blood Orange Sauce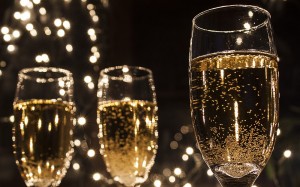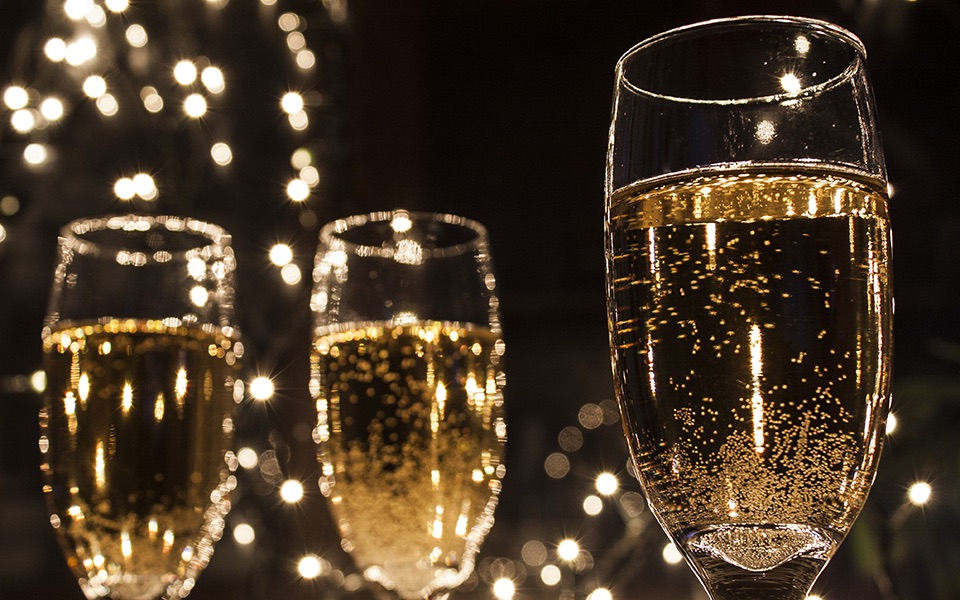 Mix Ultra Lounge – "The Ultimate NYE Experience @ Mix Ultra Lounge with club, world award winning DJ Roonie G! Special price ADVANCE TICKETS, $10! Also, for VIP Call 706-221-2112 or message Mix Ultra Lounge on FB https://www.eventbrite.com/e/ultimate-nye-2015-with-dj-roonie-g-tickets-15041830520" DJ Ronnie G always throws down for New Year's Eve and is a genius DJ, if you are looking to dance and win some prizes go here!
The Tavern at Main Street – Big Woody & the Splinters will be ringing in the New Year at this recently renovated hotspot. Dinner tickets are SOLD OUT but they have $20 tickets on sale, which include 1st Drink & Champagne Toast at Midnight. The Tavern is typically a middle aged, rowdy, fun crowd with no judgement so you can dance and have a great time.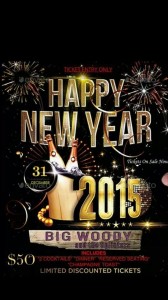 Rafters – Will be throwing a Masquerade Ball. "Wear your masks and dress to impress for our New Year's Eve Masquerade Ball. We have a limited number of masks available. Our photographer will be available all night. Champagne, give aways and great music." DJ Cee-lo (mentioned in the last article for his amazing talent) will be mixing the beats and there always cool videos on the flat screens too.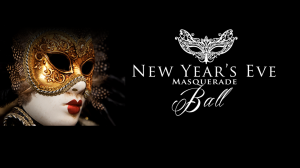 The Grove Bar and Grill – This is a new(ish) bar recently bought (by Will Ross) at the old Butler's Cabin (6060 Veterans Parkway). The beautiful, infamous bartender Lisa Renee' Bancer will be behind the bar, which is basically reason enough to stop by, and there will be live music. Only place in town with frozen Bushwacker, Miami Vice, and $2 16 oz beer all day, every day. Champagne toast at midnight too, with really great wings and burgers for your tipsy endeavors tonight.
Micky's Pub– Is a fun, dive bar(ish) hosting the band Haywire on Buena Vista Rd. This will most likely be an older scene but you can let the veterans show you how ringing in the New Year is done!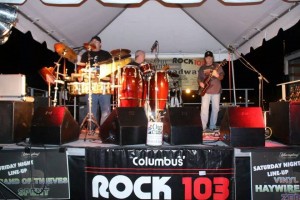 If you still can't decide what to do this year, hail a cab (because you won't find parking) and head to Broadway. You will either find the perfect spot, or you'll have enough drinks that you'll have a blast wherever you end up. As always, remember the cardinal rules of New Year's Eve: kiss someone beautiful at midnight and party responsibly!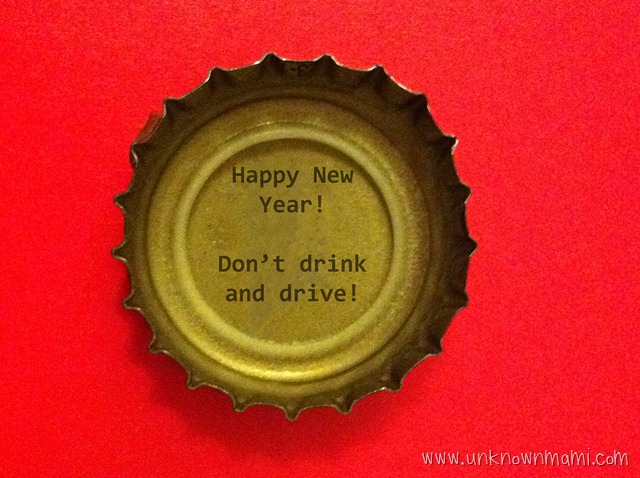 Written by Courtney Francesca w/ a little help from Jacy Jenkins on the last couple of events