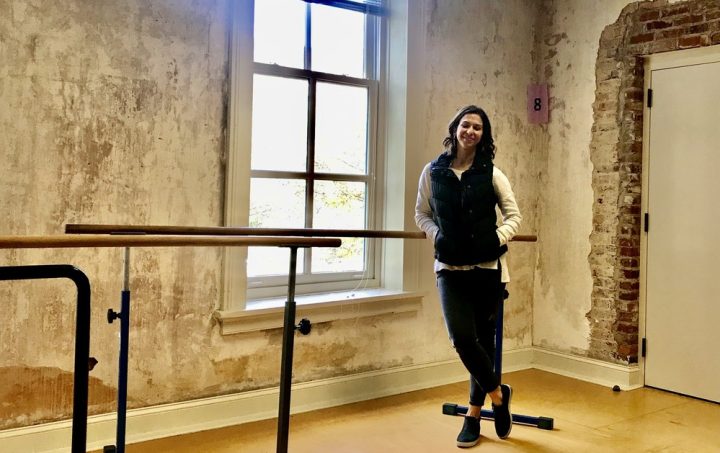 Managing Producer, Columbus Ballet's 'The Masked Nutcracker"
Faculty, CSU Youth Dance Conservatory
Why is "The Nutcracker" such an enduring Christmas classic?

"It's such a sweet tradition for so many people. In general, it's very classic. There are a lot of people out there trying to make "The Nutcracker" into something else. But what I have found is people love the traditional "Nutcracker" performance.

It's such a part of Christmas. A lot of the music is used in commercials and movies so people are familiar with that. It's a fun thing for families to do together and for communities to do together. It continues on all across the world."

Why do you think youth ballet organizations all over the country choose to perform it every holiday season?

"Beside for it being perfect for the holiday season, it's a great production for a lot of people. At least for the Columbus Ballet, we love to include anybody that wants to be a part of it.

And 'The Nutcracker' has a lot of opportunities for that because it has a lot of different dancers within one production. So you really can fit many bodies in and out. It makes rehearsal time a lot more practical when you got this group and this group then this group.

So I think it's for those practical reasons."

What is your history in ballet?

"This is my 16th year here [with The Columbus Ballet / CSU Youth Dance Conservatory].

Most of my history in ballet is teaching, more so than dancing. I never danced professionally. I have taught dancing since I was 12. Really got interested in classical ballet when I was in college.

When my husband and I moved to Columbus in 2004, someone brought me here [CSU Youth Dance Conservatory in the Rankin Center] and I got really excited. It's a fun place to take dance and it turned out to be a fun place to work."
What are your duties as Managing Producer for this production?
"I have a different title for every show. Managing Producer means a lot of things.

I was second-hand man to Kylie Cassina, who is our Artistic Director for the show. I was in charge of costuming; the biggest part of costuming this year was the masks. So we had to do matching masks for all the costumes. We had 3 amazing parents that jumped in and helped me sew and then we decorated them. It was super and fun\'—and exhausting."
How did y'all come up with the concept for "The Masked Nutcracker"?
"The concept started for safety reasons. The idea was, 'How can we overcome this? And not only how do we overcome this difficult situation, how do we have fun with it?''

We didn't want to tell our kids we were going to cancel our production. We had to cancel our spring production in March. They were so disappointed; they had worked so hard on it.

So instead of filling a lot of little bodies into the rehearsal halls, we took the dancers outside and filmed them at different locations around town. That allowed for safety while also highlighting the community as we stepped into those venues.
To make this a filmed production, Kylie went on a search of people in town and found Sara and Jef HJolbrook. They really clicked and came on as producers and did all the filming and editing. They have made it absolutely beautiful."
As far as 'The Masked Nutcracker,' that somehow made sense. Since we are required to wear masks, why not have fun with it and make it part of the costume?"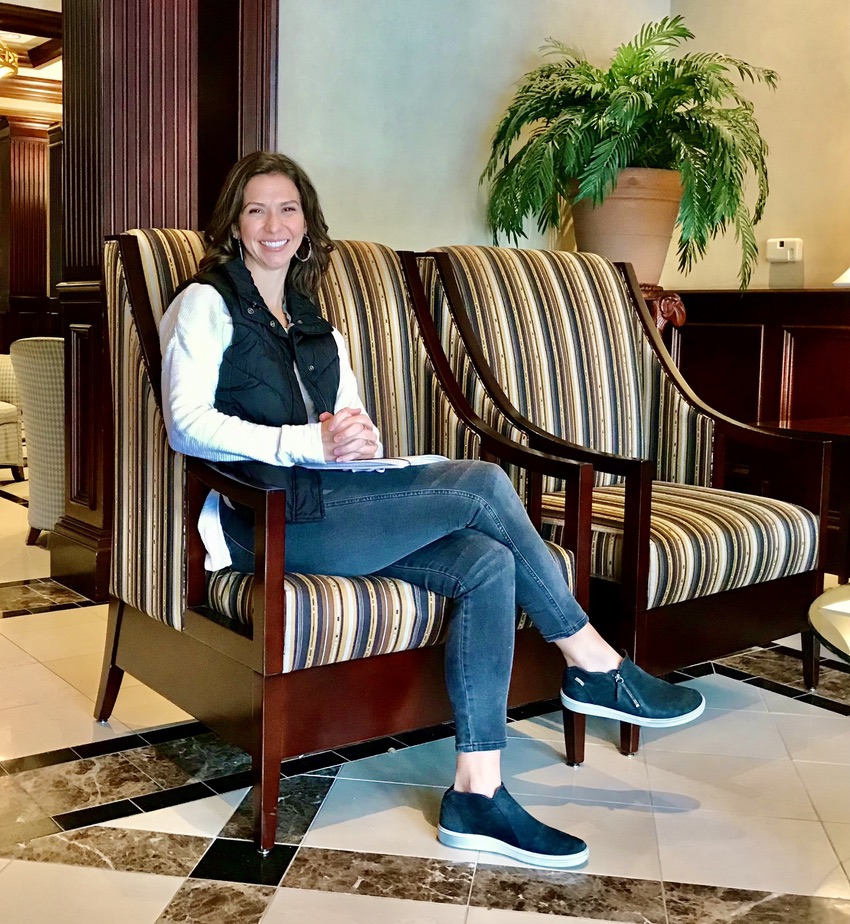 How did y'all select the locations around town to shoot this year's filmed version, "Masked Nutcracker"?"

The way the location selection began was, 'We have this dance—at what venue would this dance make sense?'

For instance,'The Waltz of the Flowers' was at the Botanical Gardens. That made sense. Not only was it beautiful, it also highlighted the Botanical Gardens, which is important to Columbus. We filmed at the Naval Museum, which was a great background for the battle scene. We filmed at the Iron Works. We filmed here in the atrium at the Rankin.

We also used The Columbus Museum, where we filmed the final piece with the Sugar Plum and the Cavalier. It was in the big gallery downstairs—very stately with all the columns and all the beautiful lighting."

How did the students react to all these changes?

"They are super flexible—I use that term comically, but they really are.

We are asked to do things all around the community. So we take them and put them in uncomfortable situations all the time. And they just go with it. It's wonderful to see them be flexible and have fun and enjoy doing what they're doing.

What we really focused on after we cancelled the show in March was, 'Guys, you have worked so hard for 2 months. And look at what you've gained in those 2 months.'.

Obviously, the performance is huge. But the rehearsal side of performance is huge for a dancer. and their development. That is when they really grow technically. It's not all lost. You've gained time with your friends and time growing as a dancer. We really focused on that positive side."
What will let you know if this year's production is a success or not?

"It's on the news and on Facebook, so I assume there's a way to track numbers.
But this has become a lot bigger than we thought it would be. The coolest thing is, because it's free, it's going to reach a huge part of the community we've never reached before. Because not everyone can buy a ticket and come to RiverCenter and see the show at Christmas. With it on TV, we can reach the entire community and beyond. That's a big deal for us. That's success in itself."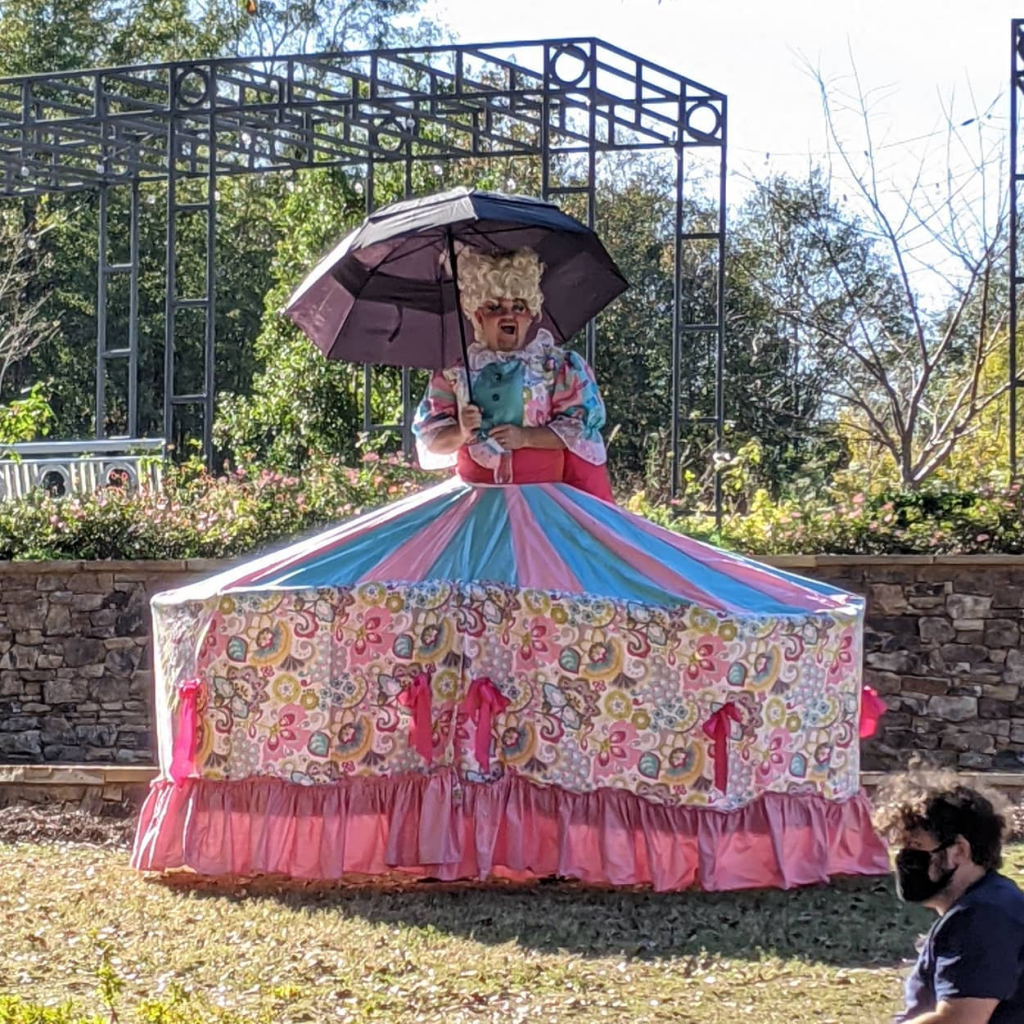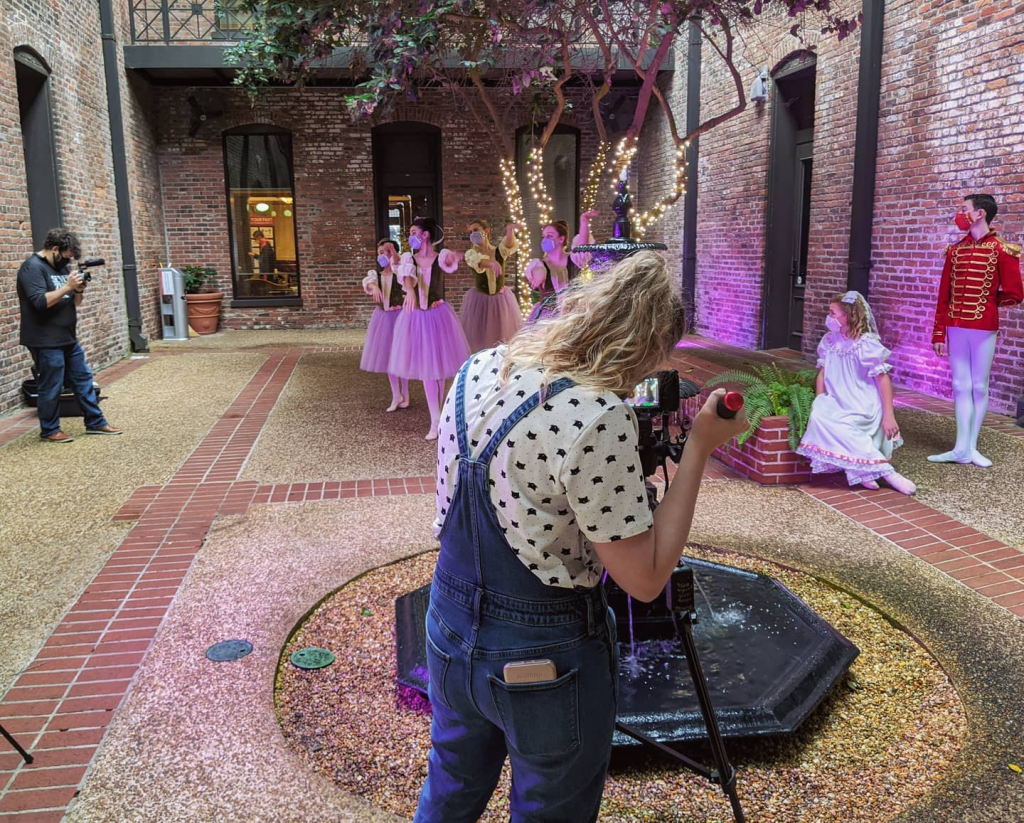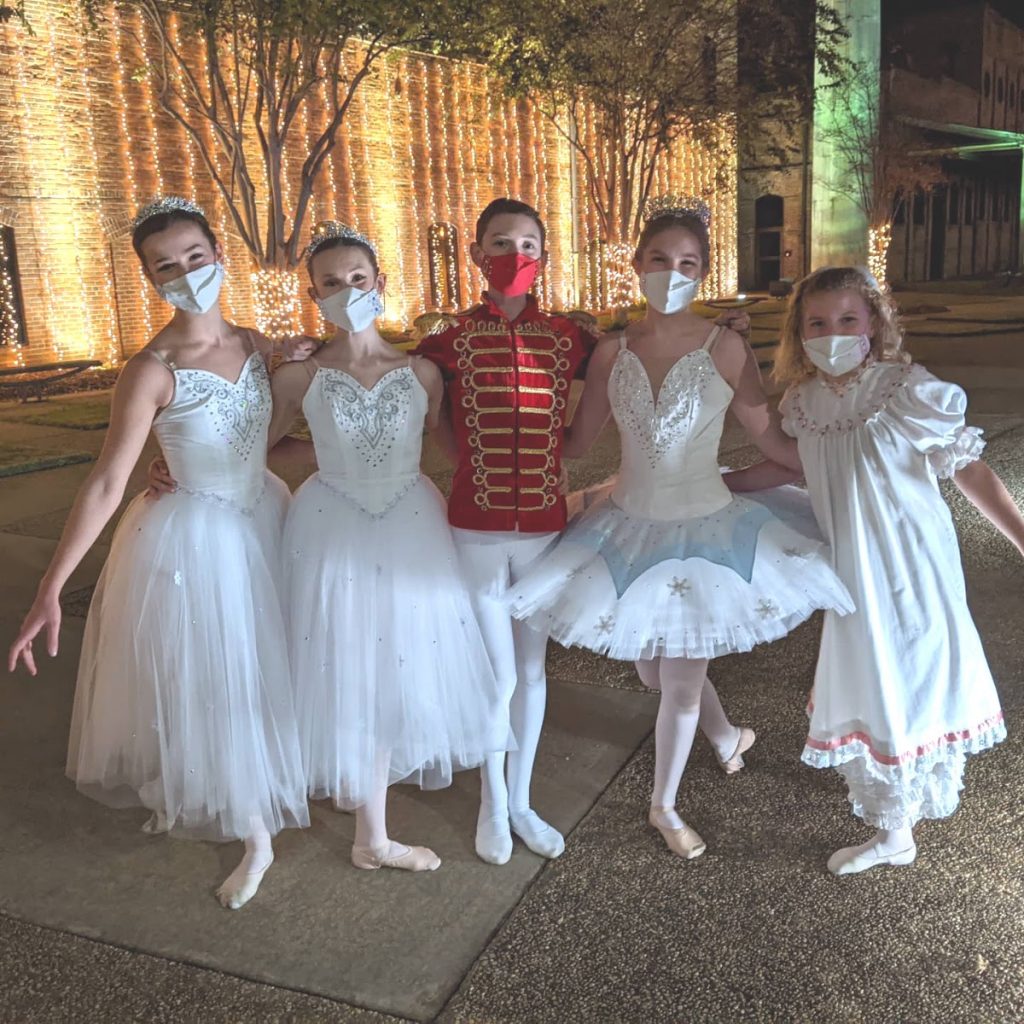 Hometown: Birmingham, Alabama

Education: Auburn University, Bachelor of Fine Arts

Favorite all-time dancer: Misty Copeland

Best lesson ballet can teach kids: "Self-discipline. It's so extreme on your brain and your body, unlike any other sport, it forces kids to hone in on that idea of self-discipline."

The 1 thing you want the community to know about Columbus Ballet: "That we're here. Come see it and be a part of it."