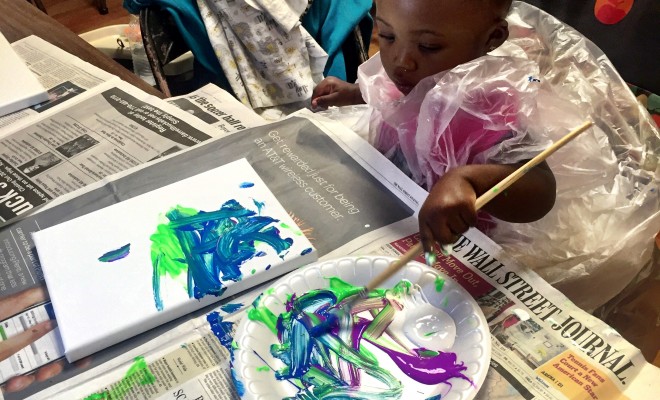 Events
Thank you, HIWTAI
By
|
It's been six months since Home Is Where The Art Is has been implemented into our community. The vision was to create a safe and supportive place for those less fortunate, with a specific focus; the opportunity for people to connect with a part of themselves that most people in our culture deem a luxury; our inner artist. 
What this outreach is doing has been more influencing and connective than expected. 
For one man, it offered solace after serving time in jail. Returning back home was not an option, for the circumstances there would most likely land him back behind bars. Today, he was given a blank canvas.
Art is changing people's perspectives. Art is changing people's lives. Art is redirecting people's paths. Art is healing. 
Many beautiful creations, both in the form of craft and relationships, have emerged here. 
The amazing souls of HIWTAI are in celebration of the season and each other. Today was filled with festivities, food, and of course, art. As everyone gathered together to fellowship and paint, the happiness thickened. Thank you to the beautiful souls of HIWTAI who take time to connect and rejoice in the therapeutic power of artistic expression. Thank you for serving our people.