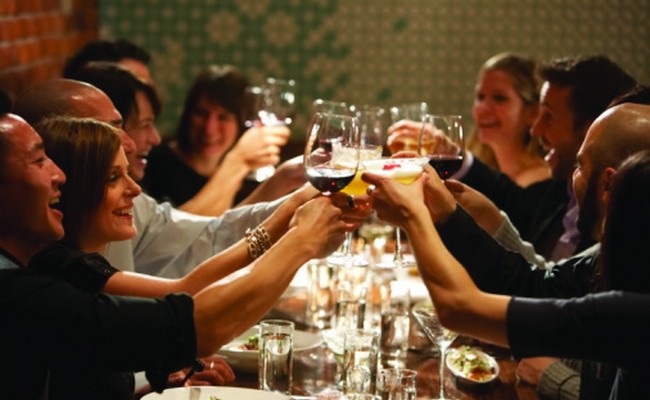 Events
The Reinert Project Meets MaBella
By
|
Ultimate Distributors presents "The Reinert Project Wine Dinner" at MaBella Italian Steakhouse, on Wednesday, March 9th at 7pm, for their inaugural wine dinner.
The Founder of The Reinert Project Wine, Brian Reinert, will join us for an exclusive, intimate experience as you devour an incredible feast.
Brian runs Reinert Wine Consulting and empowers sellers, demonstrators and wine professionals to help drive and educate the consumer on wines they place in the market. Brian works with Amy Farmer, local Ultimate Distributors' Sales Representative, to improve our areas' choices and knowledge of fine wines.
Reinert will be flying straight from Chile to join us for his first Reinert Project Wine Dinner in Columbus, and will leave out to Dublin, Ireland next. Brian is a professional poker player who travels the world, and has over 25 years in Retail Management with a Fortune 500 Company.
Reinert branched out last October to launch Reinert Project Wines, and being in Atlanta, Georgia he brought it to Georgia in November. We are grateful to have him choose Georgia as a concentration, since we have the seventh highest tax rates here for wine and sometimes can be slower to try new things.
Reinert is confident about this market; with a motto "All In" and a poker chip on the bottles, Brian combines his two passions as Professional Poker Player and Vintner resulting in The Reinert Project.
Brian has a vast knowledge in buying, merchandising and the branding of private label wines for high margin sales and increased profits to help businesses become more successful.
For instance, The Reinert Project 2012 Napa Valley Reserve Cabernet Sauvignon, that you'll enjoy on Wednesday, sells for $42 per glass at The Bellagio in Las Vegas.
Speaking of success, if you are curious at how good Brian is at poker, click here.
Three people will also successfully win on Wednesday, and walk away with a signed bottle of wine!
The company will be profound, the wine will be exclusive, 10% of the proceeds will benefit MercyMed of Columbus, and the food will be over the top.
Here is the full menu:
Port Poached Bosch Pear | Pistachio Crusted Goat Cheese | Mixed Lettuces | Sherry Wine Vinaigrette | Served with a Casa Defra Prosecco.
Seared Sea Scallop and Lobster Medallion | Pappardelle Pasta | Wild Gulf Shrimp and Maine Lobster Leek Sauce | Paired with a 2014 Arroyo Seco Chardonnay (only 200 cases produced).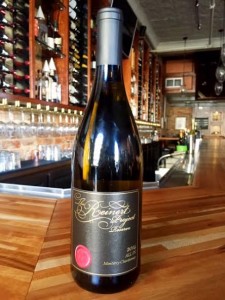 Tasting Notes: A full Chardonnay that's light on its feet, showing off nice balance and focused tropical fruit notes on the palette. The guava, honeysuckle, and pineapple notes are beautifully framed by the deft touch of French oak leading to a perfectly framed sip of tropical fruit flavors, toasty vanilla oak, and perfectly balanced acidity!
Grilled Tournedos of Beef Tenderloin | Potato Gratin | Pancetta Sautéed Haricot Verts |
Charred Three Onion Sauce | Served with a 2012 Napa Valley Reserve Cabernet Sauvignon (only 112 cases made).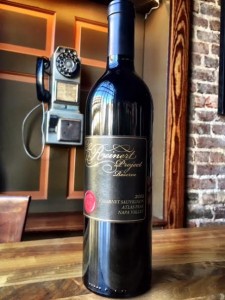 Tasting notes: Bright boysenberry and blueberry jam, with vanilla, sage, and tobacco notes. Round juicy black fruit on the palate, smooth tannins and a full body finish with lingering notes of cedar and caramel.
Chocolate Cheesecake | Berry Reduction | Paired with a 2014 Arroyo Seco Pinot Noir (only 1500 cases).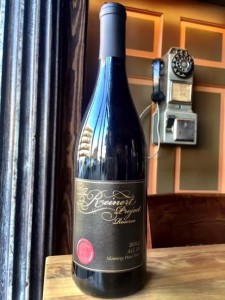 Tasting notes: A rich and vibrant wine that's deceptively complex. A Pinot Noir that gushes with ripe and focused Strawberry, black cherry, and red plum fruit flavors.
Seating is very limited. $100 per reservation, and 10% of the proceeds will benefit MercyMed of Columbus.
Call MaBella's for reservations at (706) 940–0070.