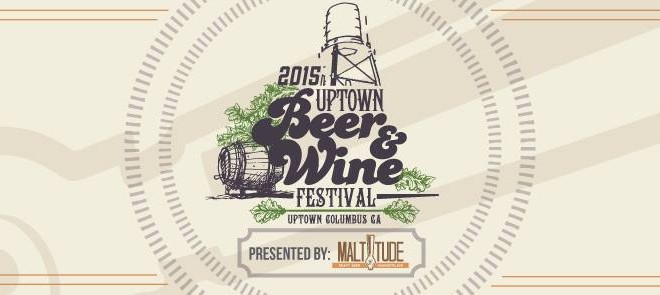 Events
Top 10 to Do This Week in Columbus, GA
By
|
Get dressed up and go to the theater, The Springer Opera House that it is, as they are presenting,  "A Chorus Line", playing September 24th through October 11th.
Winner of nine Tony Awards and the Pultizer Prize, this is Broadway's glittery celebration of dance, dedication and artistic perfection. America's finest dancers gather at a New York audition for the largest, most demanding show in Broadway history. The countless hoards are whittled down to 17 – and then 12 – for only a handful of roles. A breathtaking look at the most demanding athletic endeavor in the world – the Broadway chorus line. The score is by Marvin Hamlisch, with such tunes as "I Can Do That," "At the Ballet," "Dance: Ten; Looks: Three," "What I Did for Love," "One Singular Sensation" and "I Hope I Get It."
Tickets are only $20-$45.
Good Boys and True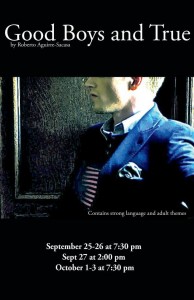 The 
Department of Theatre at Columbus State University
  presents "Good Boys and True",  a suspenseful mystery set in the hothouse atmosphere of an all-male boarding school. Prep-school senior Brandon Hardy is brilliant, athletic, popular and charming. However, his privileged life threatens to collapse when a disturbing videotape is found on campus. As the resulting scandal takes unexpected turns, Brandon's mother Elizabeth must sort fact from fiction from family and confront unsettling truths about her son, herself, and their life. Good Boys and True opens this Friday at Riverside Theater at 7:30pm. Call 706-507-8400 to reserve your seat!
GNO 5K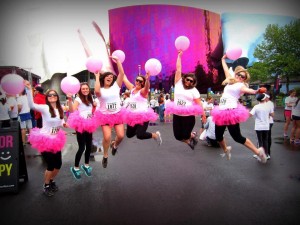 It's the 4th annual Girls Night Out 5K in Uptown Columbus with the band Rock Candy. Book the sitters and grab your friends for this memorable event. FREE registration gift while supplies last. Benefitting the 
Schryl Carden Breast Cancer Fund (SCBCF)
, a local 501c3 started in 2006 in honor of Schryl Carden who passed away from Breast Cancer in 2000.
Sherlock's Mystery Theater
Sherlock's Mystery Dinner Theatre
is Columbus, Georgia's original comedy dinner theatre. Since 2008, they've hosted over 12,000 patrons! The audience has laughed their way through hilarious murder mysteries, while having the chance to participate with the actors as a mystery plot unfolds before their eyes!
Audience members have the opportunity to select a pre-scripted character when they arrive or, if they would prefer, they can simply sit back and watch the show. The show has 4 acts which are performed in between the meal courses and at the end the audience guesses "whodunnit." The level of participation is completely up to the individual.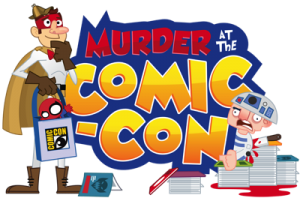 Super heroes and villains unite in this mystery theater series.  You are invited to the first ever real Comic-Con, the convention for real super people only!  All of your super friends will be there to enjoy a night of power networking and swapping super stories until the group realizes that their powers are somewhat reduced.  Is there something in the water or something more sinister going on?
Chef Jamie Keating has a table ready for you at the Rivermill Event Centre. Come join Sherlocks for this hilarious spoof of comic book, characters, and comic conventions.Where are you going to be able to eat a meal prepared by one of the greatest chefs in the region and see a show all for $59 per person? You're not.
This series performs every Friday and Saturday evening at 7:00 p.m. sharp through October 17th.
Beer & wine connoisseurs rejoice, it's baaaaccckkk! Uptown Columbus and Maltitude host the 6th annual Uptown Beer & Wine Festival, featuring more than 100 craft beers and wines on Saturday, September 26th, 2015 from 1 to 5pm in the Tap and Rankin Courtyard – entrance at The Tap on Broadway in Uptown, Columbus.
Craft beer lovers may sample more than 100 craft beers from all over the U.S.A. while jamming to the tunes of American Roommates and Common Rival in the Rankin Courtyard. Meanwhile SEC football fanatics can catch the game on the TVs at The Tap. For wine connoisseurs, more than 25 selections of whites, reds and blend varieties will be available. To pair with the hefty variety of beverages served, Uptown eateries will be dishing up tasty bites to compliment beer and wines throughout the courtyard.

Tickets may be purchased at The Springer Opera House Box Office or online at springeroperahouse.org. Save Water, Drink Beer package offered to the first 100 participants for $60 and includes: 9am rafting trip with Whitewater Express, early entry into festival at noon, lunch provided and 32oz or 64oz glass Maltitude growler (empty). Regular entry costs $30 through September 26. Tickets purchased day-of are $40 or $10 Designated Driver ticket at the gate of The Tap Courtyard.
Hurry and purchase your tickets because they are on track to sell out!
It's not just an event, but a movement. Once a month this group gathers to pray, then reach out all over our city. Saturday, September 26, at 1pm, they are meeting at Teen Challenge, 5304 Hurst Drive, Columbus, GA 31901.
They believe in going out and sharing the good news, of God's love, with anyone willing to hear. Here are a few of the things they typically do on a monthly basis: street ministry, homeless ministry, outreach in lower income neighborhoods, outreach to retirement homes, and prayer ministry with Chattahoochee Valley House of Prayer. Read more here.
5K Color Elf Run
Join the elves of Santa's castle for the annual 5K Color Elf Run, Saturday, September 26th, 8am at Woodruff Park.
There will be a costume contest and live DJ! Register now at 
www.active.com
 or 
www.estartline.com.
  Bring a toy and receive an extra raffle ticket!!
In The Garden Concert Series: Light Up The Garden
Enjoy a unique, fun night with friends, family, and live music featuring The Chemistry Project Band, hosted by Young Arts Patrons at The Columbus Museum's Bradley Olmsted Garden, Thursday, October 1st at 6pm.
Bring a blanket, chairs, even a picnic basket, while enjoying wine and beer tastings provided by Georgia Crown. Concessions are for sale from vendors such as Jamie Keating, with Rivermill Event Center, Planet Pops, and Rocky Hutchins.
Everyone is invited to the Bradley Olmsted Garden for the unveiling of the Museum's new landscape lighting, and to celebrate the success of the Young Art Patrons' (YAP) crowd funding campaign.
The YAPs raised more than $10,000 through Light up the Garden, a six-week campaign that enabled the Museum to purchase lighting for the Bradley Olmsted Garden. Now this beautiful space can be offered to our community for more events in a well-lit environment.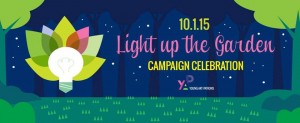 Click here for tickets or contact Laura Narr, lnarr@columbusmuseum.com, 706.748.2562 ext. 544
Friday, October 2nd, at 9pm in The Loft (1032 Broadway) Fly Golden Eagle, Common Rival, and The Currys will grace the stage with their musical talent and it should be on your radar.
Fly Golden Eagle has stepped up to become power players in the emerging, way-beyond-country Nashville scene — they've worked extensively with Adrija Tokic, cut music in The Bomb Shelter, and played on some of the most significant albums representing the new Nashville sound, including Benjamin Booker, Hurray for the Riff Raff, Majestico, and Alabama Shakes.
FGE's latest project is with Alabama Shakes' front woman, Brittany Howard, and they just released a surprise EP under the name "Thunderbitch" this past month. Fly Golden Eagle has made their rounds in the festival world, Bonaroo, Lollapalooza, and many more, we are excited to host them in Columbus, GA.
Common Rival is a local band that was formed from the influence of classic rock and modern soul music between five friends. Colin Manskar, Kalan Collazo, Matt Fairbanks, Anna Leigh McKelvey and Jeremy Cosper mix their love of great melodies and their passion for songwriting to make a unique sound. They have made the most of their short time playing together and have developed a chemistry that makes for a great live performance.
The Currys are a home-grown acoustic folk trio born and bred in the Florida panhandle. Incorporating elements of country, bluegrass, blues, and rock, the Currys music showcases tight vocal harmonies, thoughtful songwriting, and a strong emphasis on rollicking live performance. They've been featured on PBS, toured Ireland, guest starred during the headlining set of the 60th Florida Folk Fest, and collected a full back-up band. The Currys have a well stocked library of original songs including three solo records and an eponymous EP. With a love of live performance, you can catch The Currys serenading crowds up and down the East Coast.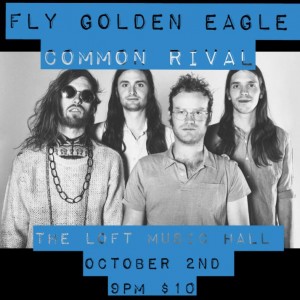 *Edit: Scheduled for September 24th but was rained out and moved to October 15th.
October 15th, enjoy a free movie, a brand new Uptown Idol competition and more, at the Young Professional's 6th annual Uptown Screen on the Green.
Starting at 6pm, seven finalists will compete (we were at the auditions and these artists are talented) to win a $1,000 cash prize, as well as the opportunity to perform during intermission of the October 16th Uptown Concert Series.
The blockbuster hit, Furious 7 will play on  a 72-foot screen, after the competition at 7:30pm.
Bring a blanket, a picnic, chairs and your friends for one of the best events of the year. Food and beverages will be available for purchase from local food vendors, too. The event will be at Woodruff Park, CSU RiverPark Campus, on the corner of Bay Avenue and 10th Street.
*Info and pictures provided by each event.