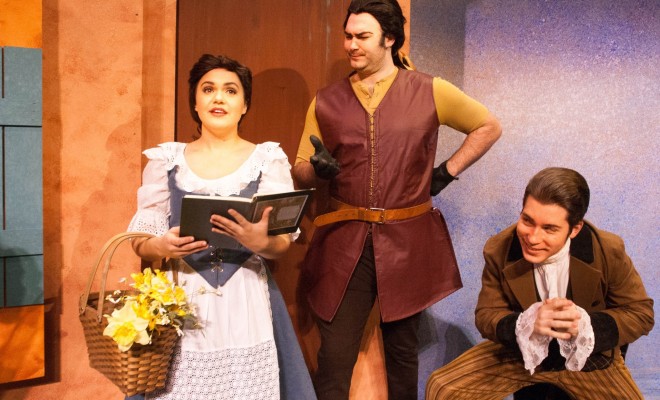 Art
Top 10 To Do This Weekend Around Columbus, GA
By
|
The holiday season is here, full of splendor and glory! Find out from Electric City Life about the top 10 to do this weekend, starting tonight, around Columbus, GA.
Disney's Beauty and the Beast presented by The Springer Opera House:
Kicking off tonight, the lavish Tony Award-winning Broadway mega-hit that has played to over 35 million people worldwide. This is the story of Belle, a bookworm who is imprisoned in an enchanted palace by the Beast, a young prince trapped in this form by a magic spell. At first Belle views him as nothing more than a monster, while he views her as difficult and stubborn. But the two soon taste the sweetness of learning that you can change and that love is always possible. A giant family musical on the same scale as Les Miserables, Shrek,and Mary Poppins.
Are you singing, "Be our guest, be our guest…" in your head yet?
Performances on Dec. 3, 4, 5, 10, 11, 12, 17, 18, & 19 at 7:30 p.m. and Dec. 6, 13, & 20 at 2:30 p.m. 
Adult tickets are $45. Tickets for seniors and public service workers (military, police firefighters and teachers) are $38. Tickets for students and children are $20. Tickets may be purchased online at www.springeroperahouse.org. For information, call 706-327-3688.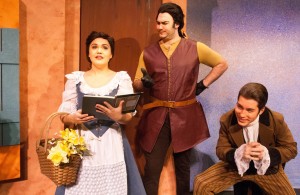 The 8th Annual Broadway Holiday Festival is Friday, December 4th, 6:30-8:30pm on 1100 block of Broadway. It will feature a spectacular Christmas parade, pictures with Santa & the Coca-Cola Bear, Christmas carolers, lighting of the Uptown Tree! Oh and SNOW, SNOW, SNOW! New to this year's festivities is the lighting of the Uptown Tree Trail! Columbus State University's Servant Leaders have partnered with Uptown Columbus to bring the first ever Uptown Tree Trail, a trail of ornately decorated trees in the median of Broadway to shine all holiday season! The funds raised from local businesses and organizations purchasing the trees goes directly to benefit Truth Springs Academy.
To share in the spirit of giving, Uptown Columbus, Inc. and the Business Improvement District will be kicking off their annual Holiday Food Drive. Come share the holiday spirit by leaving a food donation under the tree. Donations go to local shelters and families in need.
Bring a toy or $2 donation and play in Santa's Castle of Fort Benning Bouncy House. A non-profit organization run solely by volunteers, the Santa's Castle organization provides toys for children of Fort Benning Soldiers, who because of financial difficulties would otherwise not have toys during the holidays. Santa's Castle has been serving the Fort Benning and Columbus area since 1986.
First Friday Artwalk: Come to the 1000 block of Broadway in Columbus, GA, from 4:30pm-10pm, on the First Friday of December (the 4th) for a FREE family-friendly event featuring local artists, artisans, crafters, as well as local nonprofits! Get EXCITED about COLLABORATIVE ART!!!
This is a SUPER SPECIAL EVENT! This event will be the 20th monthly First Friday Art Walk and the completion of two years of having the event ten months of the year! March 4th, 2016 First Friday Art Walk will be the first event of the New Year.
Ride on Bikes' Annual Christmas Party: Stop by Ride on Bikes, after Uptown Columbus lights up the Christmas tree, on FRIDAY night for their annual Christmas Party at 6:30pm. Light food from The Loft, and of course beer, will be available. Help ring in the holiday season at this incredible community hub, and possibly the best bike shop in the world.
Ragtime presented by RiverCenter for the Performing Arts:
At the dawn of a new century, everything is changing…and anything is possible.
The stories of an upper-class wife, a determined Jewish immigrant and a daring young Harlem musician unfold—set in turn-of-the-century New York—all three united by their desire and belief in a brighter tomorrow. Their compelling stories are set to theatre's richest and most glorious Tony Award-winning score by Stephen Flaherty and Lynn Ahrens.
Winning Tony Awards for Best Book and Best Musical Score, this 13-time Tony Award nominated musical is a timeless celebration of life—what it could and should be!
The performance will be held at 7:30pm on December 4th. Score tickets here.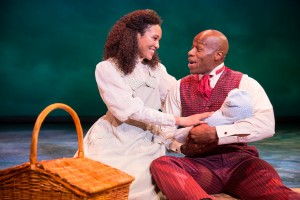 First Friday Food Truck: The last Food Truck First Friday of the year! Great Street Food & DJ Music at Chattahoochee Brewing Company. Come enjoy the start of your weekend with us!! Food is ready to serve by 5:30. MUSIC STARTS AT 6:30! Guests are encouraged to bring NEW undies to donate to boys and girls involved in the Foster Parent System. Help support the community and eat some great food while you're at it!

16th Annual Reindeer Run – for KIDS is hosted by Country's Barbecue on Broadway, Saturday, December 5th, at 9:00 a.m. In the past 15 years, Reindeer Run has had over 7,000 runners and raised over $170,000!!! All funds raised benefit your local Children's Miracle Network hospital at Midtown Medical Center by providing vital pediatric and neonatal services to children in the Columbus area and 19 surrounding counties.
While this race is all about fun, they will have official race results provided by state-of-the-art racing bib chips. Awards will be given to the winning male and female Reindeer Runner in each grade category. Reindeer Run is open to children in grades pre-K through 8.
Click here to register: https://runsignup.com/Race/Events/GA/Columbus/CMNReindeerRun

Holly Jolly Jamboree & Little Market:  The RiverCenter for the Performing Arts will host many vendors and artists selling their various Christmas goods from 10am-5pm on Saturday, December 5th. Santa will be in attendance from 11am-2pm for story time and there will be an area for kids to write letters to the North Pole, plus crafts for the kids! Come check out this family friendly event and support local by buying your Christmas decorations and gifts here.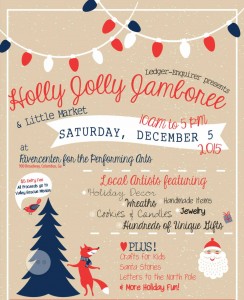 ALS Polar Plunge Challenge:  Saturday, Dec. 5th kicks off the Polar Plunge Challenge, presented by Whitewater Express to benefit the ALS Association of Georgia. Any day in December, guests can opt to partake in the $35 Classic Rafting Trip, with the opportunity to plunge into the water at the trip's end to benefit the ALS Association of Georgia.
Challenge your family and friends by giving back this holiday season! $10 of Every Ticket Sold Will Be Donated To ALS of Georgia.
How To Participate:
1. Purchase a $35 Classic Trip River Pass
2. Choose to take your Rafting Trip NOW or LATER
3. VIDEO YOUR PLUNGE at Whitewater Express as you challenge your friends, family or co workers. Plunge must be taken in December.
5. Post video on Facebook or Instagram and tag this page along with ALS Association of Georgia.
For more information, click here.

Historic Columbus Holiday Tour of Homes: On Sunday December 6th from 1-6pm, Historic Columbus and Columbus State University's Schwob School of Music will be partnering for a celebration of the holidays through music, history, and architecture.  The 2015 Holiday Tour will showcase seven homes in the Lakebottom Historic Districts.  The Schwob School of Music will also have musical performances in each of the homes to add to the festivity of the day!!! For more information on the beautiful homes featured, and to purchase tickets, click here.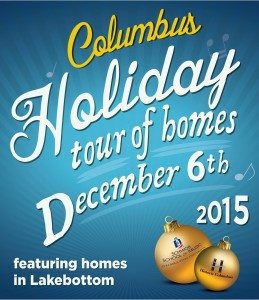 *All information and pictures are provided by each event.