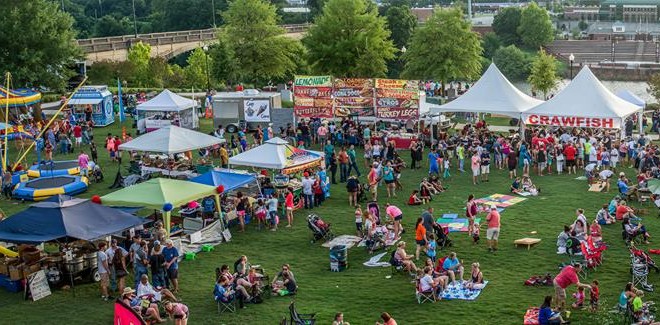 Events
Top 5 Events This Weekend
By
|
Top 5 events for the Columbus, GA area kicking off today, April 7th!
Creative South is sold out, and they will probably trend world-wide on Twitter AGAIN this year. Yup, all the way down here in Columbus, GA. CS will expose creative and marketing professionals, business people, students, and the community to key speakers on the subject of branding and design in the digital era from all over the world. 

Each attendee will have the opportunity to learn tips and tricks from the pros, stay current on new trends, and network with people that have reach in these industries around the globe. 
"Come as friends and leave as family," is Creative South's motto. They are cultivating that mentality, and much more, at this high caliber, creative conference.
Creative South is held at The Springer Opera House, Troy University, and Columbus State University Seaboard Depot. They kicked off Thursday, April 7th and will end Sunday, April 10th.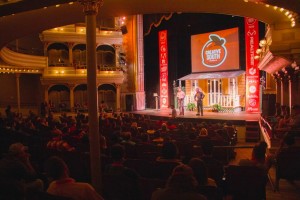 Don't miss their fireworks display off the Pedestrian Bridge, presented after their magical Welcome Mixer on Thursday night.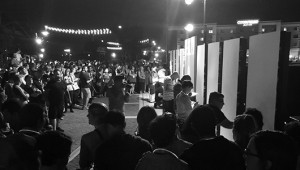 Grayhawk Homes Inc. and the Springer Opera House present:
Mother of Rain
April 7, 8, 9, 14, 15 & 16 at 7:30 pm
April 17 at 2:30 pm
Rated: PG
By Karen Spears Zacharias, an award-winning author. Zacharias is back in her hometown and will be attending the world premier of the Springer Opera House production of Mother of Rain.
Adapted by Paul Pierce
Winner of the Weatherford Award for Fiction
In remote Southern Appalachia, the mountain trails and hollows beckon young Maizee Hurd after she is left homeless by tragedy. A new life unfolds for Maizee as World War II looms. With only a small suitcase, a rag doll and her mama's Bible in hand, Maizee arrives in the isolated village of Christian Bend with its strange language, superstitions and tri-racial inhabitants. When the shock waves of war shatter the calm of the community, even the local healer, Burdy Luttrell, can't silence Maizee's "voices" and a deaf-mute child named Rain knows far more than he lets on.
Mother of Rain is part of the Springer's Studio II Series presented in McClure Theater. Buy tickets, here.

FUTUREBIRDS, Common Rival, The Shelby Brothers, & Diesel Moon at The Loft
FUTUREBIRDS will play in The Green Room on Friday night and has often shared the stage with Widespread Panic, Grace Potter and the Nocturnals, Drive-By Truckers, Dead Confederate, The Whigs, Blitzen Trapper and Jonny Corndawg. They are known for their high energy shows and country rock infused sound. Their music incorporates reverb-soaked three-part harmonies supported by pedal steel guitar, rhythmic percussion, and acoustic and electric guitars with heavy feedback, and has been described as 'psychedelic country'.
Local favorite, 5-piece, Americana, rock band, COMMON RIVAL will open for FUTUREBIRDS at 9PM.
DIESEL MOON, a new, local project by some of the old members of POANNA, will open on the Main Stage at 10PM.
THE SHELBY BROTHERS will share their incredible talent with us late night on the Main Stage. $10 tickets, 21+, purchase here.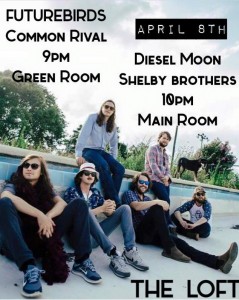 Come celebrate the start of your weekend with great street food, live music and craft beer inside Chattahoochee Brewing Company in Phenix City, AL. Food is ready to serve by 4:00pm on Friday. Bring the family to enjoy a great night.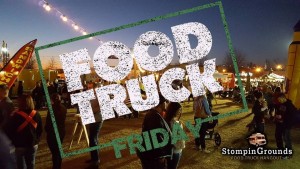 Kicking off on Friday at 6pm, with two days of live music, a Live Louisiana Crawfish, arts/crafts, games, inflatables, adult beverages, food and more at Woodruff Park!

$10 admission, kids 12 and under get in free.
Mo Pitney performs Friday night.
*Photos/content provided by each event.