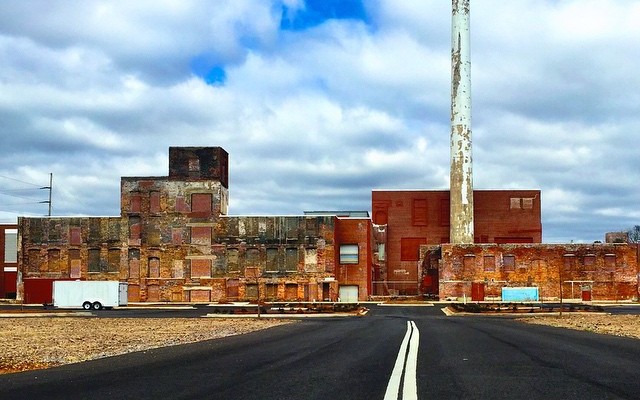 Insight
What is the Brand of Columbus, GA?
By
|
The title question is at the heartbeat of what Electric City Life strives to answer every day. We (Columbus, GA) need an authentic brand to stand on, and we've been trying to find it.
Are we: an old mill town, "What Progress Preserved" (current brand), The Chattahoochee Valley, Tri-city or Bi-city? Who are we? Maybe we are all of these descriptions.
Are we an outdoor adventure or river town? A foodie town? Are we a crime ridden town? Who do we want to be? Who do we need to plan to be for economic development purposes?
We're trying to be a tech town, an artistic town and a maker town. We are a revitalized town in process. Are we the Fountain City?
How do you see and identify Columbus, GA? If you had to give Columbus a brand, with a logo and slogan, what would it be?
After wrestling with this question for the past 3 years, I'm still not set on my elevator speech to "sell" this town. When I'm attempting to book big bands here, I brag on our thriving downtown scene, and how we have a college with arts, theater, and a school of music in it. (FYI: The big bands always want to know if a college is close.)
Are we becoming like Savannah, GA? With the help from SCAD (Savannah Art and Design University), their downtown has been preserved and revitalized. Is Columbus State University doing the same for us; preserving and striving for authenticity in our revitalization?
What is your elevator speech for Columbus? Biggest cul-de-sac in the world? Bible Belt? Thriving? Boring? Fun? Family oriented? No jobs? Lack of good paying jobs? Affordable?
Many people who went on the inter-city trip to Nashville, TN, this past year, focused and discussed our brand as a city. We have developed exceptionally, but with that growth comes growing pains and efforts to articulate our evolution.
Moreover, The Columbus GA Convention and Visitors Bureau is embarking on re-branding our city right now!
I attended a meeting last week about it, and we all agreed that the re-branding of our city must be expansive and innovative in engaging our community for feedback. We must all feel involved in the process, resulting in an ownership, because this is our town.
During Nashville's re-branding initiative, they went to the citizens. From pedestrians in high traffic areas, to local festivals and bars, they set out to engage their community. It can't be a handful of people at a table making the decision of how the whole town identifies itself. The re-branding process must be organic and inclusive to be effective.
I've had a lot of leaders reach out to me, then not know exactly what it is I have to give them. Because what they want is a connection and answer to this title question; somehow, somewhere, we, Electric City Life tribe, are serendipitously stumbling on the answer, because not ONE person has the answer. We aim to be a collective collaboration of what our culture is, what we are passionate about, our beliefs, and our preferences.
Bruce McPherson, a Young Professionals board member who has lived here for several years, and is very involved in the community, asked me during a discussion about re-branding our city, "What is our brand right now? I have no idea."
Exactly.
I've had countless conversations, asking a multitude of Columbusites (case in point, even the name Columbusites held uncertainty. We decided to use it, and even though some people weren't fond of it, there was no widely known existing term for the people of our town), "What is our vibe? What could be our brand?" Not one person has an answer; they have opinions and suggestions, but not an answer.
I love the fact that Columbus is consistently evolving. However, since we haven't found exactly what our niche is, could it be hurting us?
Some of the most concerning aspects is what happens when someone or something doesn't have an identity: the tendency is to grab anything currently enticing to appease the vacancy and the inability to connect with others.
These are more reasons why we are persistently asking these (what is the vibe/brand/identity/culture of Columbus) questions through our platform. We are suggesting ideas and feedback that could aid our town and help find more of its identity. Encouraging our town to pursue good will, and hopefully through discovering passions, nourishing strengths, and proposing solutions, we together, will find its authentic brand and identity. Join us. We are further synergizing our community, through collaborating with several organizations, hash tagging, sharing pictures and articles, reposting, hosting events, highlighting positive cultural efforts and events in our city.
We are in a privileged time to be participants in shaping an emerging, new identity.
In the Regional Prosperity Initiative (A Vision for a Greater Columbus Georgia), one of the main focuses is creating "A Cohesive Image and Identity for Columbus, GA". When asked how Greater Columbus is perceived by outsiders, one input participant quipped, "It's not."
However, many Greater Columbus residents truly love their community. The challenge then, is to communicate what our region possesses to everyone else.
One thing, that has consistently been a selling point of our town, is our community base.
If you engage, you can find beautiful people enjoying and putting efforts in to bettering our community. I love the words of a young talented 22 year old lady, who has traveled the world and landed back here, "There is stuff to do in Columbus. You are not trying hard enough."
This community base, or "vibe", is a reason many are compelled to come back here, or are making the choice to stay here. To be philosophical: What is our vibe? It is the vibe. It is what we are creating right now. It's our genuine movement of revitalization. It is about the people who are connecting with others and engaging/retaining our talent, or drawing them back here.  
Currents, waves, flow, "vibes", seem to all be thematic as well. For instance, in our logo, we have electric currents, or waves, rippling through a blood moon over our city. River Flow Yoga and Wellness has been a key player in innovation in our area. Art Currents is also an online magazine for arts in our area. Our most noteworthy tourist attraction is the longest urban whitewater rafting in the world, with world renowned kayakers riding our waves all year round. Could this be part of our brand?
Remember, a brand is your reputation and what distinguishes one seller's product from the others; brand identity is the part of you that resonates with people after you leave the room and what they say about you; and branding is the practice of managing your reputation.
What do you think distinguishes Columbus, GA from other cities?