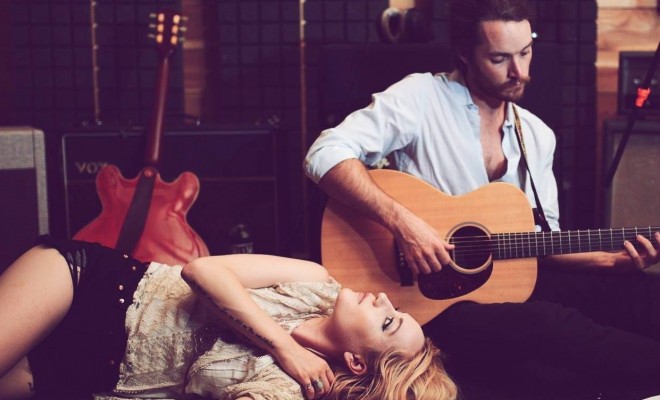 Events
Where Dreams & Reality Blur
By
|
The Marriage album cover, by local renowned artist Bo Bartlett, is the perfect visual representation of the multi-layered themes on the latest album of Atlanta's Oryx & Crake.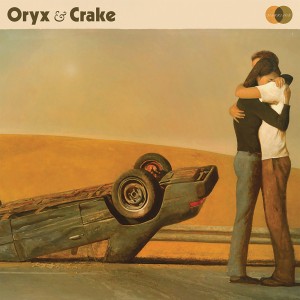 Marriage displays the grandeur of Arcade Fire's finer moments, with the lyrical and emotional heft of Sufjan Steven's more personal cuts. Tracks like, "The World Will Take Care of Me" show off the group's range, beginning with nothing but a voice and a guitar. Then, gradually sneaking in layer after layer of sound, it creates a sense of something rich and organic, which permeates the album.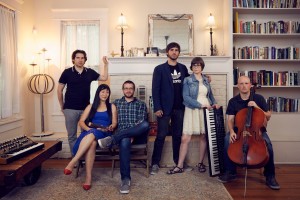 The album cover is what caught my eye a couple of months ago, but when I listened to it I was captivated by the piano, cello, violin. It is cinematic.  
Paste, "Oryx and Crake offer imaginative lyricism and interwoven harmonies that bleed together and produce an orchestra of delight."

Consequence of Sound, "The future is bright for Oryx and Crake, and their chances to put Atlanta orchestral-pop on the map are even brighter."
I booked a gig for Oryx and Crake at The Loft, tonight at 9pm (Saturday, 1/30).
Joining the line-up, with close to a million plays on Spotify and an indie playlist favorite, is Field Division.
Field Division is a Des Moines based folkway duo, selling out shows, and continuing to compel music bloggers around the world to write about them. They also have new festival gig announcements weekly, like Mission Creek Festival with Kurt Vile, etc. announced this week.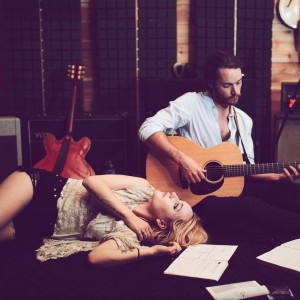 TRU LUV (UK) accounts, "Their blissful music runs high on soulful harmonies and rapturous textures, occupying the gulf between the likes of Feist, Bon Iver, Other Lives and Rumours era Fleetwood Mac."
Their songs explore the line where dreams and reality blur; where sound waves and stories intertwine. The hauntingly beautiful music created by Evelyn Taylor and Nicholas Frampton, is a blend of classic songwriting (think 60s/70s folk rock vibes), and modern dream pop.
With Evelyn's lush, ethereal vocals and Nicholas' polished harmonies, Field Division is sure to lure listeners with their debut EP, "Reverie State."
The duo's poignant, grand soundscapes transport audiences to the lands and experiences they sing of. From the wanderlust inducing lead single, "Faultines," with tribal drums and brooding guitars, to the cinematic and heart-wrenching, "Hollow Body Weather," the duo weaves ambient dream-pop and folk rock into a tapestry of story enchantment.
For their debut EP "Reverie State," (released 10.28.14), Field Division teamed up with producers Konrad Snyder (Kopecky, Night Beds) and Benjamin Kaufman (Night Beds).
Captain Kudzu was suggested by Oryx & Crake to round off the bill. Going to a Captain Kudzu show, you'll see everything from swelling ambient loops, to folk music, to fuzzed out psyche rock in a relatively short time span, I hear.  They are playing tonight as well.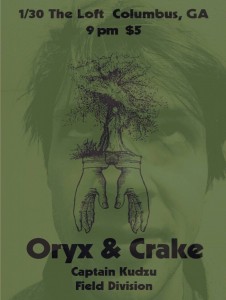 *Photos provided by each band.