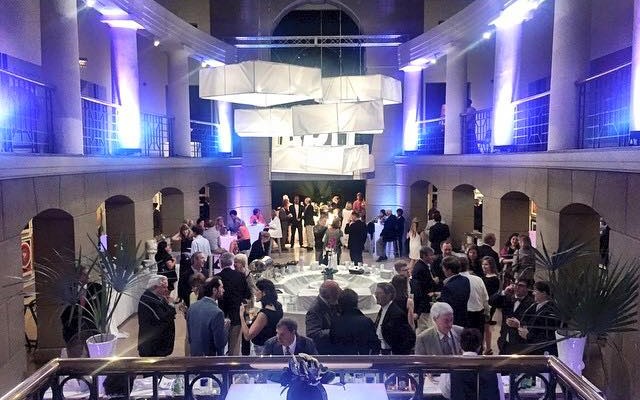 Art
Strengthening Our Artistic Community
By
|
It appears that with the revitalization happening here in Columbus, GA, a renaissance in the arts have been following suit.
The arts represent an outlet of expression, that is usually influenced by culture and which in turn helps to change culture. As such, the arts are a physical manifestation of the internal creative impulse.
We enjoy an incredible, historic garden at The Columbus Museum with beautiful art and exhibits, an amazing nationally renowned Infantry Museum, Coca-Cola Space Science Center, National Civil War Naval Museum, Carson McCullers Center, First Friday Art Walk, and multiple art galleries.
Columbus State University has brought all the art students to their downtown campus. With several recently developed facilities, they're creating a culture conducive for artistic expression.
Theater and music are thriving in our community as well.
Furthermore, artists are being called to our community; nationally famed artists, like Bo Bartlett, Najee Dorsey (also founder of Black Art in America), and Betsy Eby. The Young Art Patrons are tapping into this renaissance, specifically this Wednesday, December 9th. They will be celebrating these distinguished artists, along with gifted artists Fred and Cathy Fussell, at their  Swift Mill Loft art studios for a Holiday Social 6-8pm. Yes, all of these incredible artists live in such close proximity (literally across the hall from each other), you would have thought they planned it.
All are invited to the event! Simply bring a future Young Art Patron (YAP). So, what is YAP? It is a membership based program, through the Columbus Museum, that provides culturally enriching opportunities for 18-40ish year olds through creative and innovative events that engage and educate.
You may have heard of Young Art Patrons when they successfully completed the museum's first crowd-funding campaign this year, raising over $10,000 for the installation of lights in their historic garden. This will now provide more availability and unique artistic experiences to the beautiful, historic Bradley-Olmsted Garden, which was designed by the landscape architect who created Central Park. The Young Art Patrons have already hosted several concerts in this garden as well.
The Young Art Patrons are creating experiences for an inclusive arts community. Through socially engaging events, like their fun scavenger hunt hosted at the museum, and educational events, like their studio tour of Bo Bartlett and Betsy Eby's studios, YAP's foster an appreciation for the arts. Members receive discounts, special invitations to special events, and enjoy collaborative events with other local organizations too.
Young Art Patrons understand that the arts are a key factor in making a city more livable and enjoyable. Artists and the art they create are an essential key to the most strong, diverse communities.