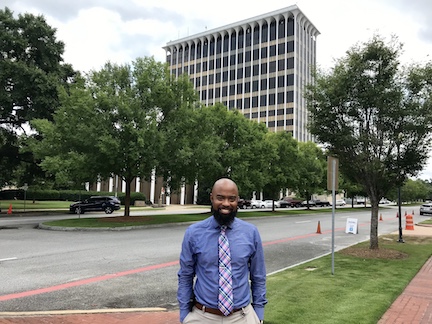 Director, Building Inspections & Code Enforcement Dept.,
Columbus Consolidated Government
Why is the city putting such an emphasis on blighted properties now?
"Since I've been over the department the last 3 years, I think it's always been an issue, and it's just something that we're putting a magnifying glass on now.
What will the plan to fight blight be like once put into action?
The first hearing, typically, we go to Council. There, the owner has to have the money in hand and they have to have the contractor. If they don't have those two things that day, it's pretty much a done deal. Once the second reading is approved, then my contractors know it's time to go. We have those houses listed, we split the list up, and we'll turn them loose."
How do you determine what is blight and what is a structure that can be put back into use?
"When we get a complaint, or when we're doing a neighborhood sweep, we go out to the property and we base it off the assessed tax value of the building only. Not the land. You may have large acreage and a small building.
Based on the experience of my inspectors in property maintenance, they know the structural deficiencies. They know roof issues, foundation issues. Those types of things are major costs to repair. If we go out to a property and just see a broken window, we're not going straight to the demolition list. Because we know that you can go get a window pane fixed or have it boarded up.
It just depends on the state of the building. If we see it's structurally falling apart, we will immediately start on the demo side. If it's less than 50% of that assessed value to repair, then we'll assume there's a property maintenance case and we'll give the property owner time to repair it and see where they're going with it."
Why is the transfer of deeds for abandoned and blighted property such a long, complicated process?
"To be clear on the demolitions, when we demo a property, the city never takes control of the property. The way it's written up, it's a nuisance and the city is abating the nuisance. So even though we may spend $6,000 to $8,000 on a property to tear it down, we're never taking authority over the property. We put a lien on the property. Then at that point, if the owner ants to sell it anytime in the future, they do have to pay the city back.
On the ownership side, as we track people down and give everybody due process, the concern is that they do get new owners and new ownership. A lot of times we have heir owners. It's not just one person who owns the property we're trying to notify—it's seven people. So we have to make sure we notify every heir that their property could be eligible for demotion.
Or, unfortunately, somebody passes away. If they're still listed as the owner of the property, then we're sending letters to the property we're going to demolish. Which means it never got transferred to a new owner. We can only go off the information we have."
How could this fight against blight transform Columbus? How will the city look and feel when this is all done?
"I went to Council and told them the total cost to tear down everything we currently have on our list would probably be around $3 million. So I did get a third of that. With that third, we're tackling some of these high-profile areas that we've gotten complaint phone calls about for years and years.
Take, for instance, these trailer parks. Knowing my budget is only $56,000, I can only attack that one trailer park that year, even though we have blighted properties all over. We quoted these before demos before as being between $100,000-$200,000. That means I can attack only that one trailer park that year.
We've been in constant contact with Community Reinvestment about some of the and-bank opportunities that could come up now. Where they owner didn't want to pay that lien. Or didn't legally didn't own it to tear it down. This may present them with some options with some side-yard purchasing or sells to neighbors.
The biggest thing that we're getting from the police department is about arson and properties being used as stash houses. Things like that will go away. Those are the house that we've already been notified by Metro Narcotics and CPD as to being problem houses. So we want to take them off the map so at least you can't hide in these houses.
People say, 'Why don't put a D on the houses anymore?' When you do that, you're literally putting a target on that house. You're telling everybody that that house is abandoned. I can go in there and steal copper. I can go in there and set up shop. Or, if I'm homeless, I can go in there and hang out.
People may get the connotation that we don't care or stopped paying attention. We do. We're just not putting a big D on it to say it's slated for demolition."
Is the end result in a lot of these scenarios that the property ends up for sale in a sheriff's auction?
"Once a property falls into not paying property taxes, that's what kicks in the tax sale. What we're trying to do is work with Community Reinvestment. Because some people may not be able to see the forest for the trees. All they may see is this ugly property And it may be terrible but if we come in there and clean out that lot, then they'll see, 'Hey, I could put a house on that.' So, that's one less thing that's in the way toward development."
What about the people who say we're not respecting our historic architecture if we just go around knocking all these old structures down?
"We have a very good relationship with our BHAR [Board of Historic & Architectural Review] group. Typically, with historic properties that's an even longer process to make sure they're brought up to speed and know what's going on. We have a lot of properties in historic areas that we know are in need of care. We have a monthly meeting with BHAR where I update them on properties we have that are falling into disrepair in these neighborhoods.
You've got the traditional Historic District downtown. The area around Lakebottom. Waverly Terrace. Other districts like that. So typically in these instances, we go to BHAR first and say, 'Is there anything you can do, or anything Historic Columbus can do, to try to purchase and restore these properties?'
We try to go the restoration route in historic properties instead of going straight to demolition. We don't want to cross that line, especially in historic districts, of tearing down relevant structures."
Age: 36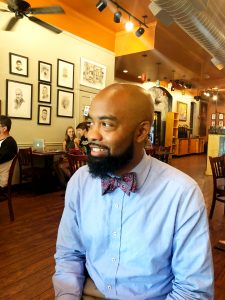 Education: University of Tennessee, Degree in Architecture with minor in Urban Studies
Professional background: "I worked for an architecture firm here in Columbus, John l River & Associates, from 2006-2009. Then I started working with the city as project engineer before I moved up to project manager. I've been Director of Inspections and Code now since 2016."
Family: Wife Neicey and sons Ethan (8) and Aiden (4)
Best concert ever attended: "I was on the Inter-City trip last year that went out to Denver and we saw Little Big Town. I'm not a country fan but just to be in the Red Rocks Amphitheater and hear a concert in that environment was pretty awesome."
Favorite meal: "I love my wife's meatloaf."
Favorite building in Columbus, Georgia: "The old YMCA building on 11th St. We walked through that property just the other day and it'd probably be my favorite right now."