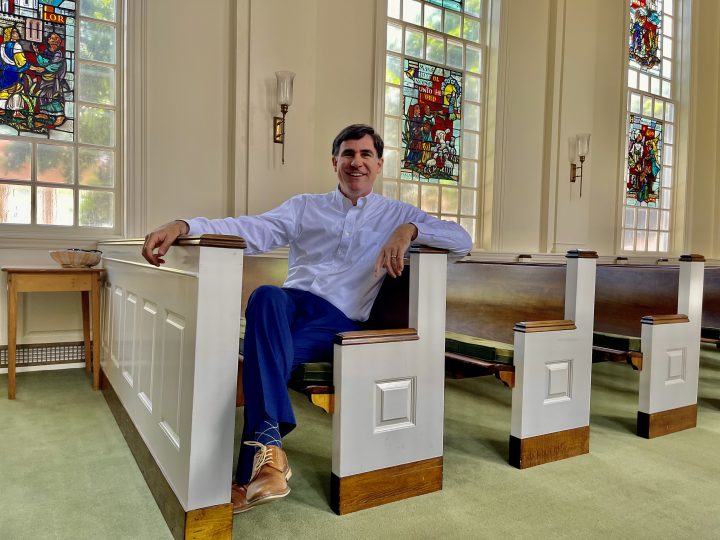 Senior Pastor, St. Luke United Methodist Church
Why do you think God called you to come lead St. Luke as Senior Pastor?

"The 'Why?' will come about down the road. I don't know the 'Why?' yet.

But I can 100% percent say that God has definitely called us here to Columbus at this time in our lives. We know that because we were not looking to move. We were not planning to move. We didn't ask for this but it came about at a good time in our lives.

The fact that we get to be here with all of Laura's family is amazing. My family is only an hour away in Newnan, Georgia. And St. Luke is just such an amazing church. Like I said, the 'Why?' will come about down the road but I feel like God has called us here to continue the great legacy that is St. Luke."

Is that how you pray? To ask for God's will and not ask for specifics?

"The older I get, the more I realize that Is not just a cliche, but it is what God calls us to do. To humble ourselves and to say, 'Not my will, God, but yours be done.'

We have a daughter that just graduated high school and she 's going off to college. I'll be 50 in January. A lot of big life changes. So I prayed, 'Lord, I give our future to you,' and this came about. We did not expect it.

We're under appointment by our bishop — that's how this works. In our system, a church doesn't go out and hire their next pastor. The bishop makes appointments. That's why I say we didn't expect this."

Your father was at Saint Luke as Associate Pastor during the 1960s. Your first Sunday leading services will be on Father's Day. Do you have a sense of things coming full circle?

"My dad was an Associate Pastor here from 1966 to 1970. My parents plan on being here. It's also my mom's 80th birthday. So, yes, It absolutely feels like we're coming full circle."

What qualities, what traits, make for a good pastor?

"Humility, first and foremost. To realize, 'It's not about me..' My job is to point people to Jesus..

Compassion. A good listener. These days, people just need somebody to listen to them. To know somebody cares. And a clear sense that Christ is alive in me."

Have those core values changed much over the centuries?

"Yes, I'm sure people have changed. But, no, those core values have not changed.

Whether or not we have thought we needed them or recognized them, they have not changed. They are still core values."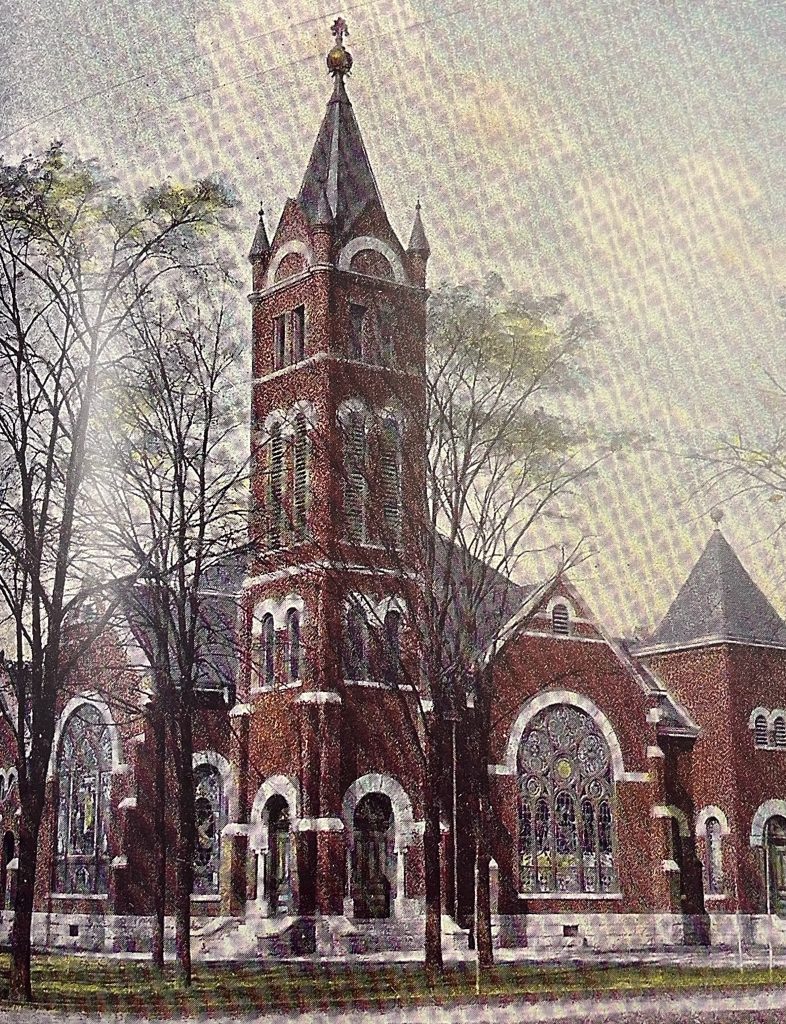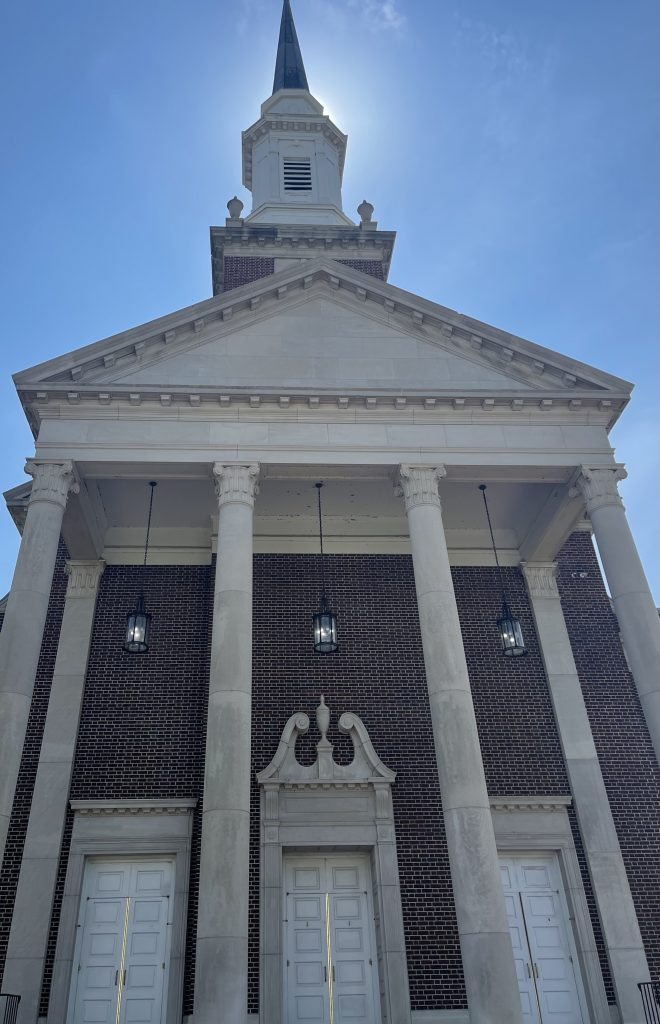 What is a pastor's role in navigating secular concerns — politics, controversies, those things to render unto Caesar?

"My personal belief is that I am called to represent Christ wherever I go.That means I am called to love people wherever they are. To get to know people. Build relationships with people. To listen to people.

My job in the community is to get involved in the community. To be civic minded. But to not talk politics from the pulpit. To not publicly take a party line because you're immediately going to divide people. But to keep people pointed toward Jesus. That's my job.

Jesus said to go and make disciples for me. Because we all need Jesus. None of us deserve to be here. None of us are perfect. We're all broken sinners. So my job is to keep us focused on Him and let God take care of the rest."

What is your vision for how you'd like to lead the congregation here?

"My personal philosophy and approach is to listen, listen, learn, learn, and then lead out of that.

I'm setting up one-hour listening sessions with all the staff. To say, 'Tell me about yourself. What do you love about St. Luke? Where do you see our greatest challenges and opportunities?' And let that inform my leadership going forward.
This church has been here 193 years. So I feel like it's kind of like those moving sidewalks in the airport. This thing is already moving, wide-open, and I'm just jumping on."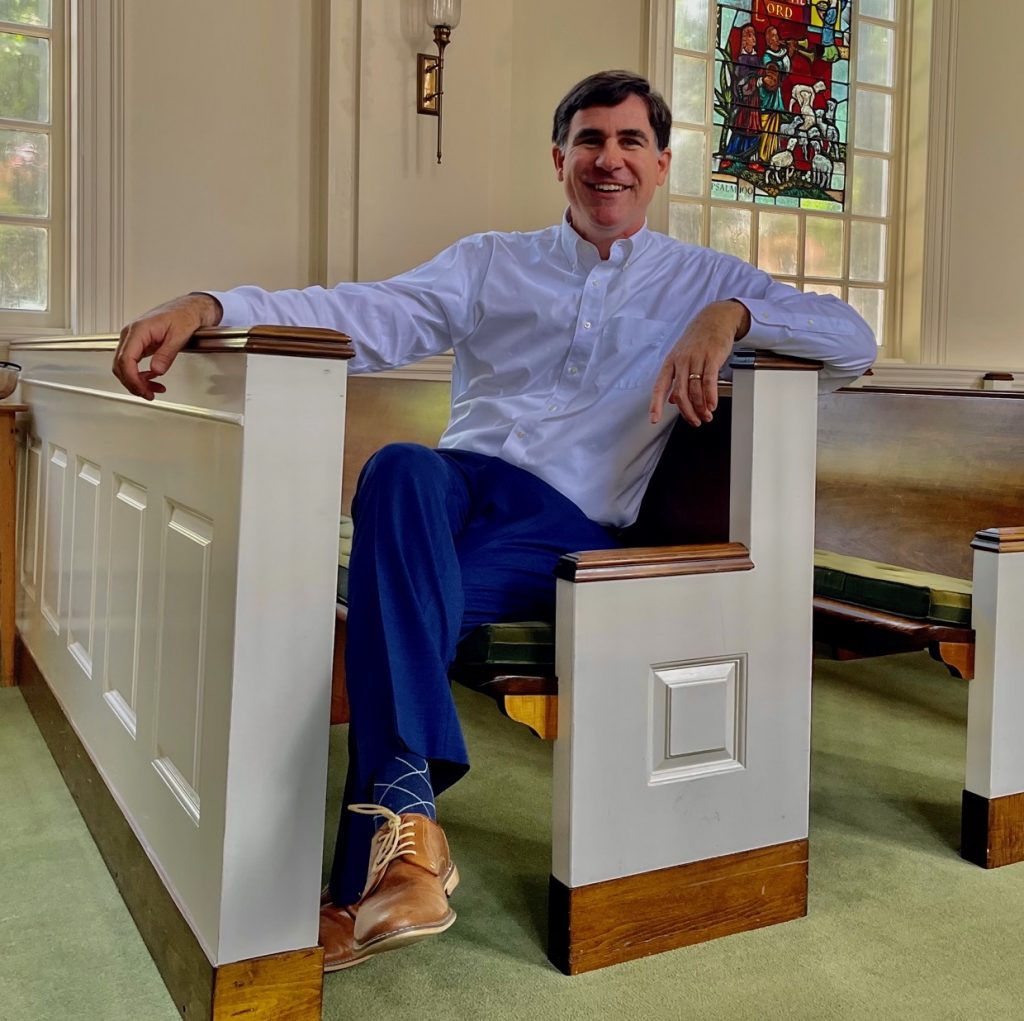 Age: 49

Hometown: "I lived all over South Georgia growing up because of my dad's job as a poster. We actually lived here in Columbus when I was in kindergarten through 3rd grade. But I call Thomasville my hometown because that's where I went to high school."

Education: Thomasville High School, Class of 1990. Young Harris College, Associate Degree. University of Georgia, Bachelor of Music. Emory University, Master of Divinity.

Family: Wife Laura Douglas Haygood. Two daughters: Gentry (18, rising freshman at Auburn University) and Ruthie (16, rising junior at Brookstone School).

Favorite meal: Chicken Parmesan with angel-hair pasta and lemon-meringue pie for dessert
Favorite passage from Scripture: Peter I, 5: 6-10. "Humble yourself under the mighty hand of God and in due time God will exalt you and support you and strengthen you."

Biggest challenge of the job: "Just trying to learn everybody's name and learn the ropes. St. Luke is a big operation, so getting a feel for this church. And then trying to understand: 'Why am I here? Why has Gold called me here? What do I have to offer at this stage in the church's life?'"

Biggest opportunity of the job: "Exposure. St. Luke is so well known. I'll have the opportunity to be exposed to this entire community. By television, by the Internet, by people just coming here."

Best advice from your father: "Anytime I was going out the door, he'd always tell me, 'Do your best and be yourself.' "