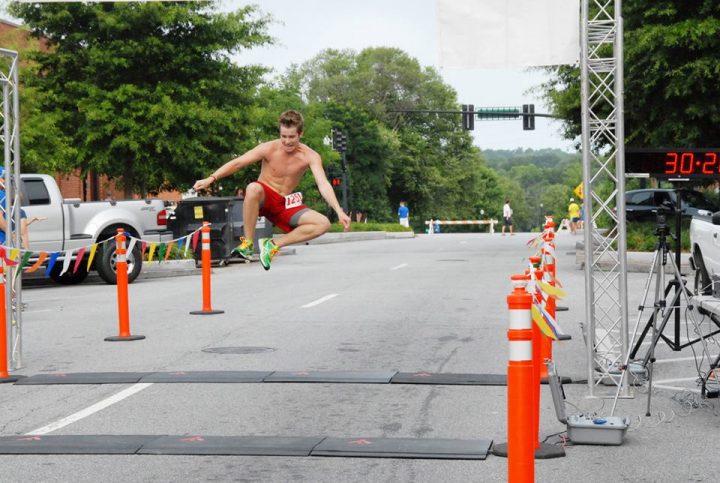 The beautiful, freeing thing about running is, all you need is the desire to run!
The body becomes vitalized with power through each stride. Feeling the energy from the ground beneath your feet, and the intensity of the wind on your face, is empowering. Whether you are running your first lap, or completing your 50th, you are setting a goal and making an accomplishment. These are the common desires that bring runners together.
When I first started running, it was a big deal if I ran one mile without stopping. My first runs weren't easy, painless, or enjoyable, but I stuck with it, and runs became less painful. I became stronger.  After a few months, I got my "sea legs" and was able to run a couple miles without feeling like I was about to keel over.  Despite my initial, superficial reasons to start running, I grew to love it on a deeper level. I realized how therapeutic it is, not only physically, but emotionally, and mentally. In addition to being a great cardio exercise, running can also be socially engaging. No matter the differences in age, gender, or background, running is a great way to meet new, diverse people and share this common bond.
We are fortunate of the many places and opportunities we have to run in Columbus. My favorite spots, Lakebottom Park, The Riverwalk, and Rails to Trails are free, and open to the public. Of course, running also gives you the freedom to go off-course and make your own path, as well. If you are looking to run in a group setting, local races are a great way to engage, while raising money for important needs.  I'm currently looking forward to the Soldier Marathon this Saturday at Ft. Benning, which raises money for the Infantry Museum, House of Heroes, and other military-related charities.
The support Columbus has for its running community is impressive.  Big Dog Running Company is a large part of this community support. With one location downtown and one in North Columbus, they are able to access and foster the running community over a large part of this town. Among sponsoring races, group runs, and training groups, they also work with injury clinics and nutrition classes.  Among their events, Big Dog offers a Couch-to-5k for all levels, which is great for new runners or marathon training groups.  Early birds can get their weekends off to a good start with Big Dog's Pancake Run, starting at 6am at the Uptown store location.  You can find more information about their events at http://www.bigdogrunning.com/pla intext/home/home.aspx.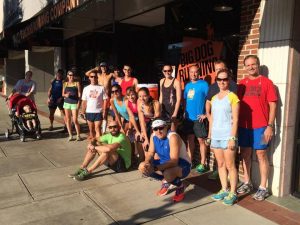 "Columbus, GA has quickly become an athletic mecca, including countless 5ks, marathons, half marathons, a long distance half triathlon, a sprint triathlon and duathlon, an olympic triathlon and duathlon, an off road duathlon, an adventure race, and a kids triathlon. The diversity of the 4-6ft down river swims, flat to rolling hills, and flat and scenic courses, appeal to both beginner and advanced athletes.
Exercise and movement is important in keeping our community healthy and successful.  If you are not sure where to start, there are countless groups, both on and offline, that are readily available to offer support.  For facebook users, the Facebook group, Active Columbus GA boasts over 1,100 people looking for advice, support, and workout buddies.  There are running, cycling, and swimming groups who train on a daily basis.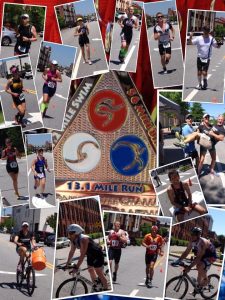 If you would like more information, we welcome you to contact TriColumbusGA at tricolumbusga@gmail.com, or visit www.tricolumbusga.com. We look forward seeing you and getting you active in our community." Joanne Cogle
I encourage all runners to get plugged in and involved in our running community.  In addition to the health benefits, running is freeing, energizing, and provides a great sense of self-accomplishment. For those who are new to running, don't be discouraged.  It might not be easy at first, but remember why you started in the first place – your desire to run.  Try it out. Who knows, you may fall in love with it too. Even if running isn't your thing, come support your community and enjoy the fun!
Written by Heather Garrett
Edited by Cora King
Pictures provided by TriColumbus, Big Dog Running Company and Soldier Marathon