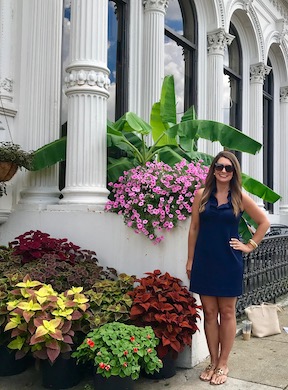 What does being directly involved in the fight to cure Alzheimer's mean to you personally?

"My grandfather [Jeff Kirkland] passed away from the disease about six years ago. So at that point I became interested in learning more about the disease. I think that, presently, almost everyone has a tie to the disease, either by losing a loved one, or as a caregiver to someone with Alzheimer's."
What are the components toward creating a successful annual fundraiser?

"You've got to have the right people working on it in place. You've got to have the right location. The right entertainment. The right people to help you raise the money."
What's something about this disease that you wish more people understood?
"Just how many people are affected right here in our own community. I feel like some people are private about it still—but people need to feel like they're not alone. The Alzheimer's Association is the world's largest voluntary organization funding research and support for the disease.

What we want people to know is that we're here for you. Our office is for outreach."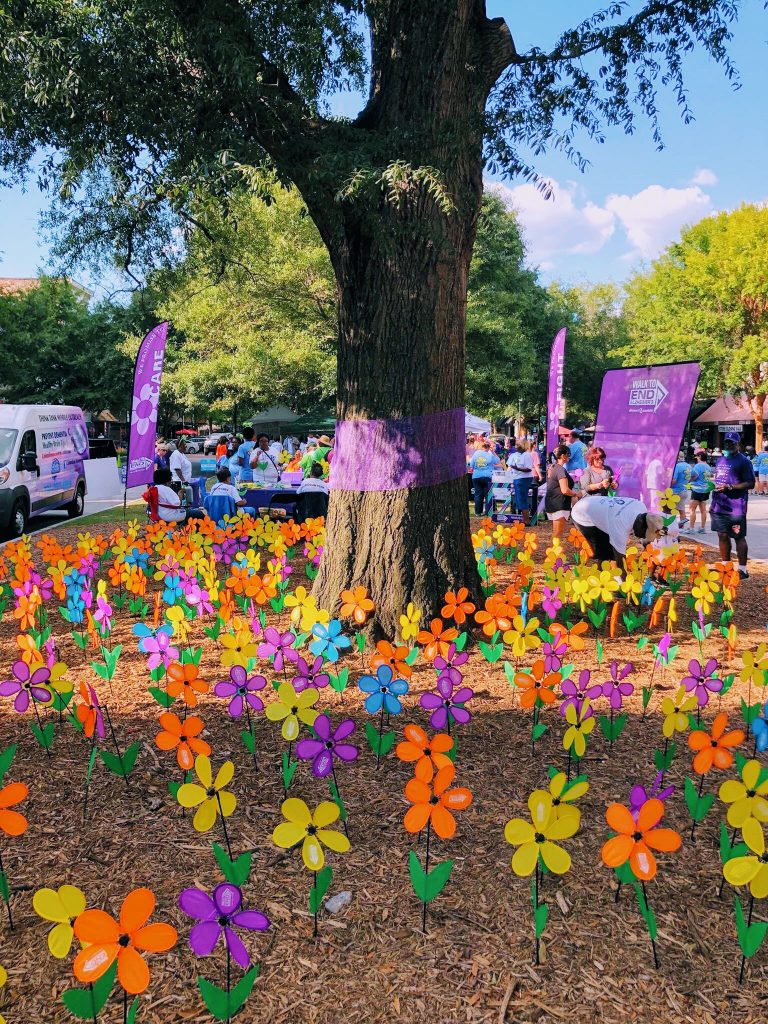 NEED SOMEONE TO TALK TO?
24/7 ALZHEIMER'S HOTLINE: 800.272.3900
What services does the Alzheimer's Association offer?
"Our Programs Director David Marlowe goes above and beyond the call of duty. He's getting out there to all of the 21 counties, in both Georgia and Alabama, that we service.

We have walk-ins on a constant basis: Someone will walk in and say, 'My husband just got diagnosed. What can I do?' David will make an appointment with them, either 1 on 1 or the entire family can come in."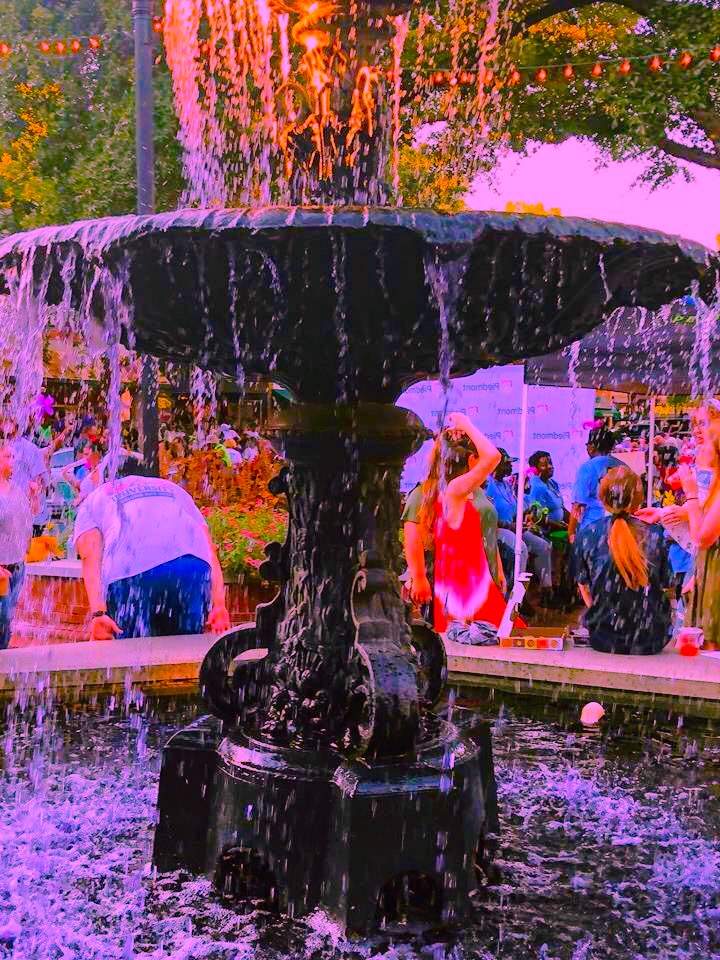 2018 WALK TO END ALZHEIMER'S
IMPACT IN COLUMBUS, GEORGIA:

516 referrals to resources / care-planning consultation
1,960 service contracts to education programs
70+ caregiver support group meetings
500 calls to our 24/7 helpline
125 first-responders trained
There's a series of special events leading up to the Walk to End Alzheimer's on September 20, correct?
"We have our Corporate Sponsor celebration on July 16 at the Oaks—it's a new assisted-living facility with a memory-care unit specifically for people with this disease. We'll have appetizers, cocktails and mock-tails, and tours of the facility.

But corporate sponsors only raise 30% of the funds generated by the Walk. That's why we focus so much on teams.

Susan and Bryant Walker, owners of Wicked Hen, are chairs of the 2019 Walk and have opened up their restaurant to help. We had a volunteer kick-off party there a couple weeks ago with about 60 people. In August, we'll have a Trivia Night on Thursday, Aug. 1, and Bingo Night on Tuesday, August 20, with proceeds going toward the Walk.

But mostly these events are to connect people. If anyone in the community asks how to support the Walk to End Alzheimer's, it's by signing up and joining a team."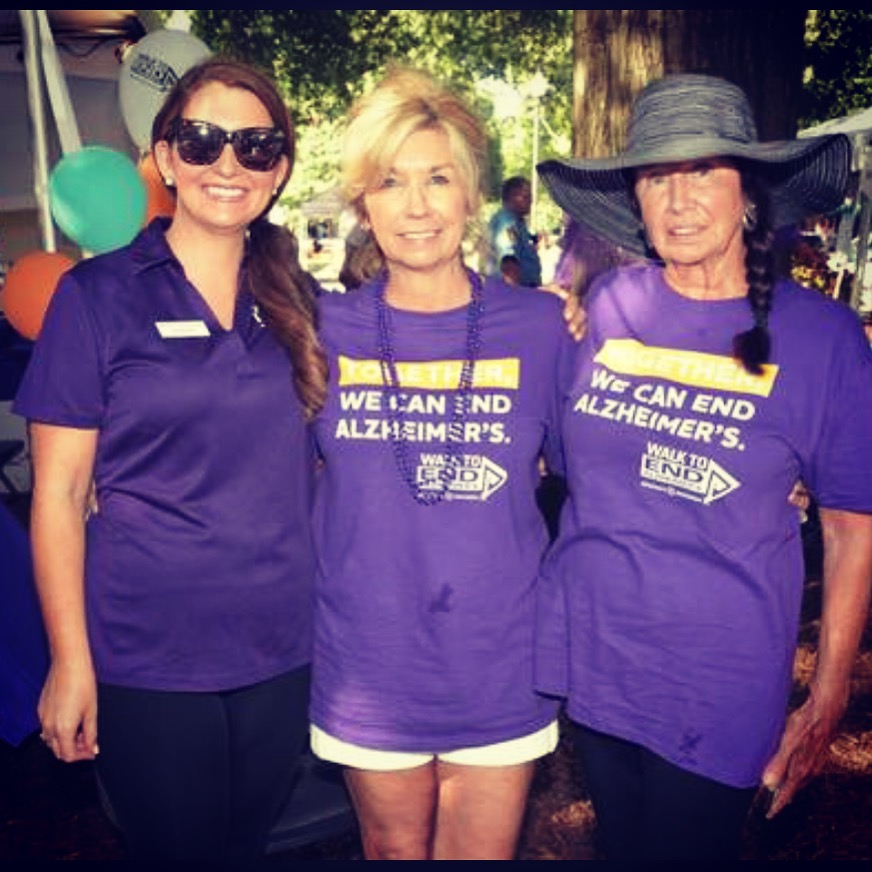 5.7 million
Americans now living with Alzheimer's, a number estimated in 2020 to grow to:
14 million

6th leading cause of death

16.1 million Americans
provide unpaid care for people with the disease
How would you describe the atmosphere and activities surrounding the Walk?

"You'll see purple everywhere. The Broadway fountains will be dyed purple. Hundreds and hundreds of purple t-shirts. Colorful Promise Garden flowers. It's a huge celebration.

It's a Friday and volunteers will begin setting up in the 1000 Broadway median around 8 a.m. There'll be kid-friendly activities like face painting. Dogs welcome.

Registration is at 5 pm. An impactful ceremony honoring the Promise Garden is at 5:30. The Walk starts at 6. It's two miles: down Broadway into the Historic District, west on 6th Street, then up the Riverwalk to circle back to 11th and Broadway. At 7 p.m., in partnership with the Uptown Concert Series, theres a concert by local Tom Petty tribute band, the Breakdowns."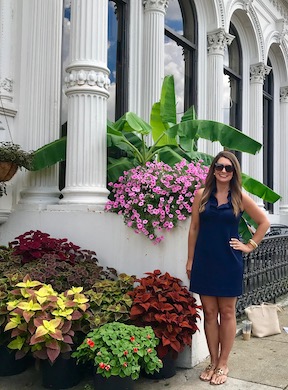 Education: Fashion Merchandising, University of Georgia; Early Childhood Education, Valdosta State University

Professional Background: Higher Education employment recruiter, Sales Account Executive, Development work (Membership/Special Events) at The Columbus Museum


Favorite Local Fundraiser: Wine, Women & Shoes, benefitting Muscogee County Library Foundation

Favorite Local Restaurant: Mabella's

Book Now Reading: The Servant: A Simple Story about the True Essence of Leadership. "I heard about it during the talk "Terrible Bosses" presented by someone from the Pastoral Institute last week during the Chamber of Commerce's Women in Business luncheon."

Vacation Spot: The beach—Amelia Island, Florida.