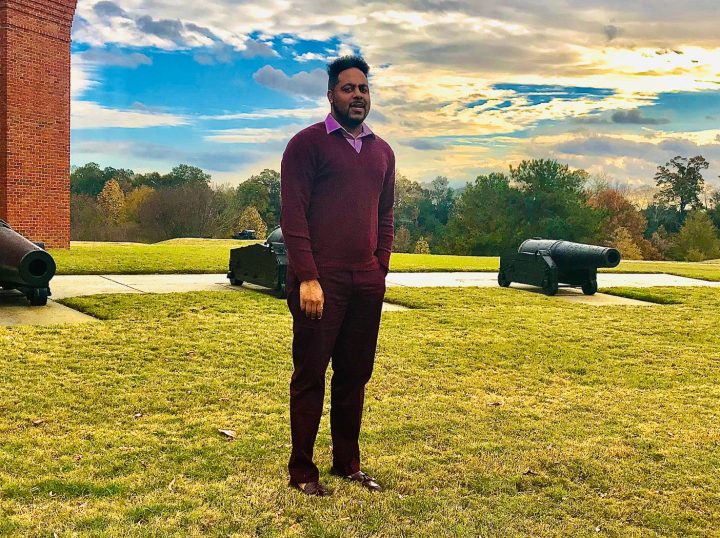 Director of Communications,
National Civil War Naval Museum
Founder of Fountain City Slam
Poet / Writer / Actor
In your role as Director of Communications for the National Civil War Naval Museum, what's it like when you have to deliver a message like the Water Witch has to come down?
"Well, it was particularly interesting with the Water Witch. We knew internally it was not a safe structure, but it had become such a popular landmark for people. They tell us they can't find the Museum now. I don't know how that is but they just used it as a landmark.

So though it may be difficult, we still got to do it. With the U.S.S. Water Witch coming down—that wasn't that hard of a message to convey. We let people in the media know it was not a safe structure so people knew we weren't tearing it down because it was ugly. Just wasn't a safe structure.

I started my public relations/marketing journey about 15 years ago. I love my job."
How about delicate situations when you have reporters coming to you to ask about Confederate flags flying at Port Columbus on city property?
"It's the nature of the beast in this job. You have to get the information out there. As an organization, we are responsible for telling the truth. Telling our truth. And letting the people know why we do the things we do. One thing about the Naval Museum, we tell a difficult history."

Do you think visitors are surprised to see a black man in your position at a museum so long identified with Confederate artifacts?

"No one's ever said anything but I'm sure some are. But it's not just me. The store manager is black. Our Executive Director Holly Wait is a woman. So there is a diversity here a lot of people may not expect coming into the door."
Do you think antebellum historical sites have to innovate and change to stay relevant?
"Absolutely. That's something we strive to do here. Of course, we have to work within the budgets we have. We're always looking to innovate and use new technologies—especially with our educational outreach. What worked for us growing up will not work for these kids. Because they're digital, always on their phones.

So you have to move with the times. There are people that appreciate the older things about the Museum experience—there are people who like to come through and read about each exhibit. But some come in and ask, 'What can I get on my phone?'

It's a constant, focused effort to catch up and keep up. Museums definitely have to move forward with the times."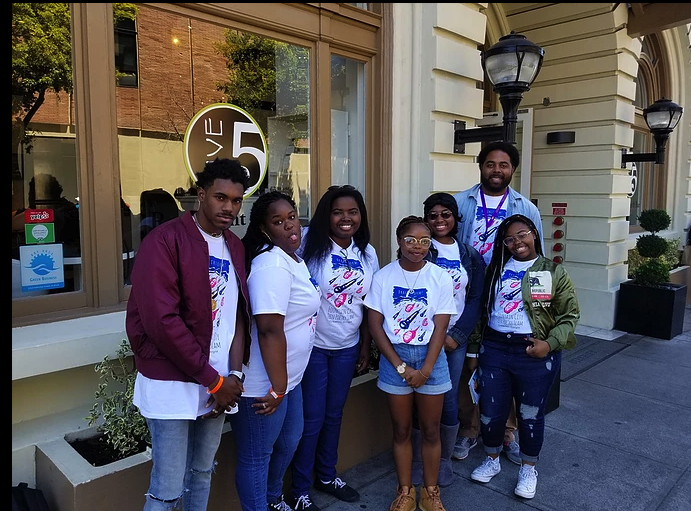 Along those same lines, does slam poetry have to come along to keep poetry alive?
"Not really. I think slam poetry is allowing people like myself, who do a lot of different things—not only am I a writer, I'm also an actor and a performer—to meet at that intersection. Slam was a breath of fresh air for artists like myself, looking for a way to perform their work and not just have it published. I don't think it had to come along to save poetry. I think they work hand in hand. It's a nice symbiotic relationship."

You work mentoring youth in slam poetry.
"I came up through the slam-poetry scene when I started in college. It was something I didn't know existed growing up. I had heard of Edar Allen Poe; I knew about Langston Hughes. But I had never heard of a Saul Williams or other slam-poetry giants. It opened my eyes to a whole other artform. I grew so much as an artist and as a professional. Now I'm able to deliver an effective elevator pitch on something here [at Port Columbus] because, in slam competitions, we have 1 to 3 minutes to tell our story as poets. I learned a lot of transferable skills from it.

I started Foundation City Slam about 9 years ago, when I was doing summer camps and noticed the kids needed a platform. So I started the Fountain City Slam. We were out of the Columbus Museum the first year we started and we practiced at Spencer High School. It kept growing and growing.

I use poetry as an entry way to deal with the whole student. Because while they may not even be interested in poetry, for that hour-long session, they are engaged and they use it to get their emotions and feelings out on the page.
I just did a week-long residency at the RiverCenter with kids from 9 area middle schools. Up until that point, I had avoided working with middle schoolers. So hormonal at that age. But it was a very eye-opening experience—not just for the students, but also for me. We are now expanding our program to include more middle schools. I am now at Eddy Middle School working with about 100 kids for the next few months. They'll get a head start on a process that we typically introduce in 9th grade.
I'm not just in Muscogee County; I get calls from across the nation. I've given workshops in Baton Rouge, Louisiana, and Boise, Idaho.

When we do compete as Fountain City Slam, we do well. We've made the top 25 in the world before. We often get Best in Festival. I've had students rank in the top 15 of Brave New Voices Network and had students invited back to work with the Network. This past summer, I took 5 young people to compete in Las Vegas and they represented the city very well. Each summer is a unique and different success that we reach for the program."
What inspires you?
"I was very, very fortunate to have a mother [Carmen Perkins] who was a teacher in Muscogee County for over 30 years. She taught middle school. She always supported me in everything I did. If it was a crazy story I was telling when I was 4, or a poem that I was acting out in the living room when I was 7, I was never told, 'Stop doing that crazy theater thing. Stop with that crazy poetry thing.'

She always introduced me as an artist. So here I was at 4, 5 years old now even knowing what an artist was but that's who I knew I was because that's what she called me. I think it's very important how we identify ourselves and so I make it a point with these students to call them artists, to call them poets. So they know that they're not just working on silly poems. They know that this is an art form. This is healing. This is a way you can grow. This is a way for you to use your voice to affect change in your community.

That inspires me. It lets kids know, 'You can—and you can today.' Times are a lot different than when we were growing up. They don't necessarily have to wait until they're 18 to start. They can go viral with something positive tonight. So it's important to let them know—'You can.' You can come out of South Columbus and do amazing things.'

The thing with the literary arts is that it's transferrable. You can write on your phone, you can write on a laptop, you can write on a notepad, and take it with you everywhere you go."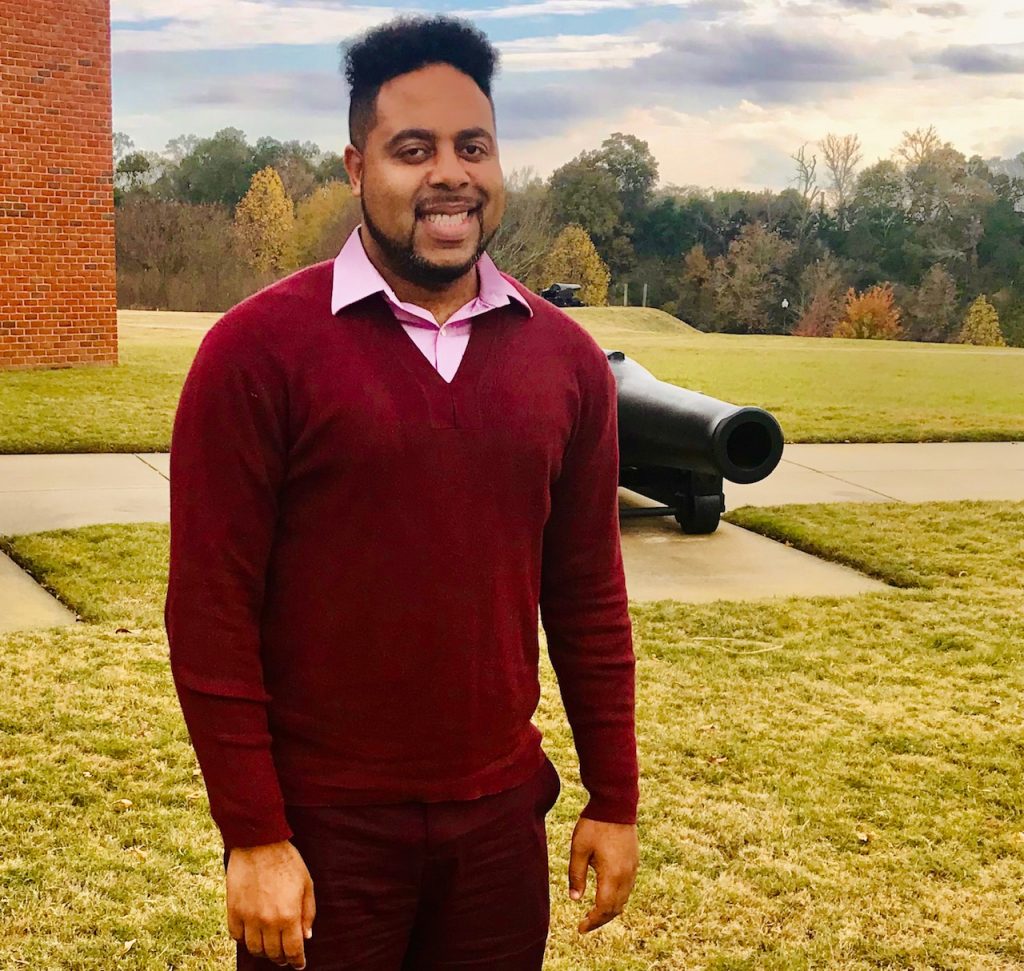 Age: 38

Education: Shaw High School, class of 1999; Bachelor of Communication Arts degree from Georgia Southern University

Favorite writer: Donald Goines

Best concert ever attended: Rochelle Michelle Farel at the Tabernacle in Atlanta about 10 years ago.

Best reason to donate your time mentoring youth: "You have a direct impact on the future. It's the gift that will keep giving. They in turn will hopefully mentor other youth and peers.  If you see a lot of wrong in this community, or if you see something that needs to be improved, starting with the youth is where you start. If you think about it, just  think about what the adverse effect is of not working with youth." 

Best reason to visit the National Civil War Naval Museum at Port Columbus: "I was introduced to this place when I came in as an actor to portray one of many unsung Arican-American heroes at that time—Moses Dallas. We have stories you'll hear nowhere else. There are things people may assume about this Museum, but we tell the full story. All sides.
We also shed light on the diversity of that. A lot of times people don't realize the heroics that was exhibited by many African Amerricans during that time. The heroics of Robert Smalls. Of Benjamin Gray. So many other people. They're not necessarily in the textbooks but you can learn about them right here at the Naval Museum in Columbus."