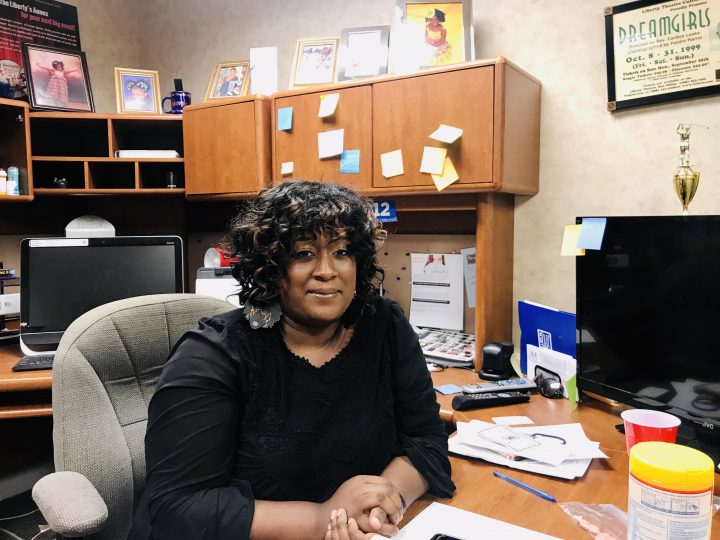 Executive Director of the Liberty Theatre & Culture Center / Writer / Publisher
What does the Liberty Theatre mean to you?

"The Liberty is like one of my children—it has become that.

I have history here before I actually started working here. My dad [Robert Lamar Anderson] and Rep. [Calvin] Smyre were integral in the 1990s in the Liberty's renovation and expansion. My dad also served as the board chairman for a while.

I came around in 2013 just to help out with some admin stuff, which I figured would be for a short time because back then I was teaching full-time. And I'm still here. So, I just figure it's an assignment of some sort that I am supposed to see through. It's unfolding as I go."
What does the Liberty Theatre mean to this community?

"It's history. It's history for the entire community. It's the only thing left of what the Liberty District from what it looked like back when it was the hub of African-American community. Black-owned businesses. Black-owned restaurants. There was still homes along these streets. I think it was called the Glittering Strip. I'd love to see it come alive again like that."
This place matters because it's historic. It's only one of three historic African-American theaters still open in the state of Georgia and it's the only one that's still offering programming primarily rooted in African-American culture. The Liberty represents a piece of culture that should be a draw for local families as well as a regional and even national draw. Famous people played here. Ma Rainey. Bessie Smith. So we want to make sure to preserve it so that children from all walks of life in future generations can come here and learn its history.'
Do enough people understand its significance?

"No."
Why has it been so difficult to sustain it financially as a viable public-arts venue?

"One example is that we recently got a grant from Fox Theatre Foundation for $50,000, which we are super thankful for. That grant is specifically for a complete replacement of the roof on the theater side of the building. But to give you the full picture of that—something that might get lost when you hear the Liberty got a $50,000 grant—is that the full cost of the full roof is $147,000. May not look like it, but it's a huge space. Dance studio, dressing rooms, workshops, the stage.

Event rentals are our primary revenue stream, but, as a nonprofit, grants are a big part of what we need to keep going. We recently won one at the Potluck-and-Pitch through the Georgia Food Oasis for our garden. We won 2nd place for $500 dollars, and a parent from Brookstone added in $100, so have $600 for an irrigation system for the 10 garden beds that serve a veterans group and children in after-school programs.

However, grants are supposed to help with programming and serving the community, and not really designed to be the method for day-to-day operations.

City Council recently approved a feasibility study that the city is doing right now and feasibility study and prayerfully we'll be considered being included as part of that.That would help a lot with facilities. We're not looking to sell it, or change its purpose, but we're looking to find a way to make it sustainable. That's a conversation that the Liberty initiated."

What is your vision going forward for the Liberty?

"To see it thrive. Long-term sustainability in terms of facilities, programming, day-to-day operations. That's the goal."
Why is Peggy Jenkins the choice to headline the event coming up here on Jan. 4?

"Peggy Jenkins is a local favorite of a vast variety of people. She performed here April 2018 in celebration of Ma Rainey's birthday. It was a beautiful thing."

What is the focus of Urban Edge Publishing?

"The focus initially when it started in 2008 was just me being in grad school, an English person. I have always been a reader and wanted to see if I could publish a book. Didn't have a plan for it—more just to see if it was something I could do. And I did it.

The publishing landscape has changed so much since 2008. When we started, people were still doing real-life book signings, setting up in shops, selling out of their trunks. eBooks weren't really a thing. So right now we're working on just navigating that, figuring out how to adjust to today's landscape."

You're involved in two areas—publishing and the performing arts—that are difficult to keep afloat. Do you feel that Columbus, Georgia, can support, or does support, such independent, local black-owned businesses?

"I definitely think so. It's an awesome town for the performing arts all around. And definitely for entrepreneurs.
The Liberty is an all-consuming thing. With Urban Edge Publishing, we're at the point now where we're really out there in an aggressive way so the community knows we're here and knows what we're doing. The potential is definitely there. So we need to stay out there consistently and raise awareness in the community in 2020."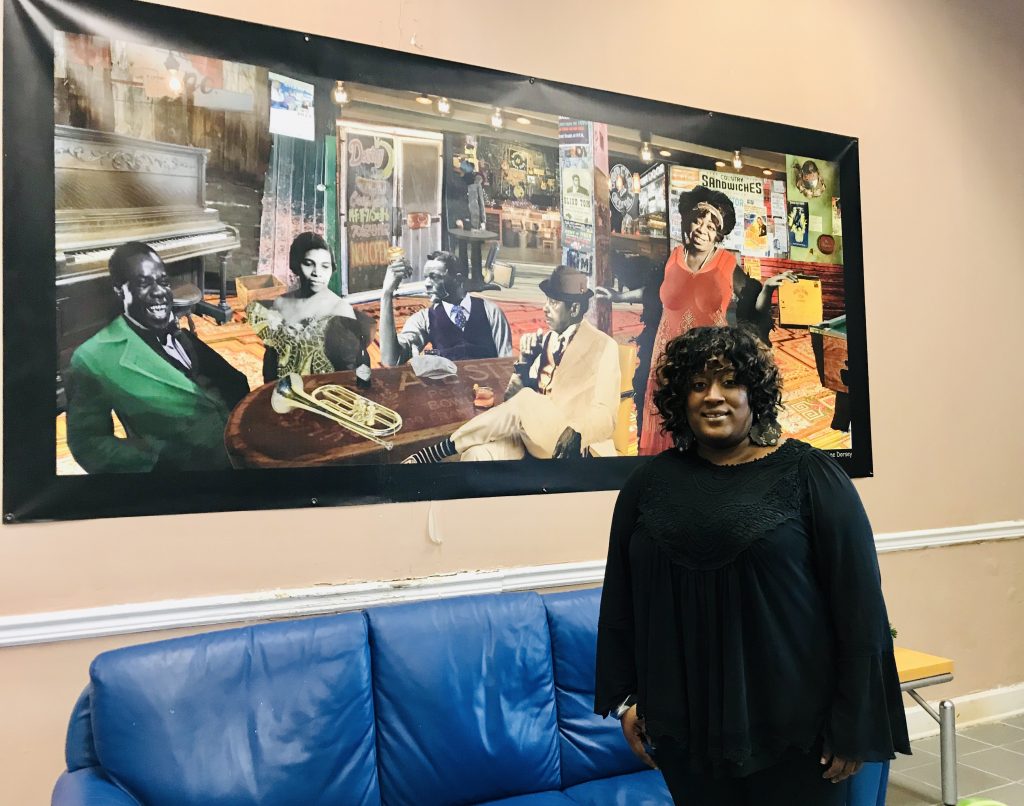 Age: "I'll be 41 on January 1st."

Education: Columbus High School, class of 1996; Bachelor's degree in English, Bennett College ("in Greensboro, North Carolina, one of only two histrocially black colleges for women in the nation"); Masters in Technical and Professional Writing, Georgia State University; Ph.D, in Rhetoric and Composition, Georgia State University

Person who inspires you: "My dad." (Robert Anderson)
Favorite writer:James Baldwin

Favorite book: "If Beale Street Could Talk"

Favorite local restaurant: Nonic

#1 reason to support the Liberty: "It belongs to the community."

"Best way to bridge the racial divide in Columbus, Georgia: "That's a tricky one. Because when I was at Columbus High School in the 1990s, it was pretty evenly mixed. So I remember having black friends, white friends, Latino friends, Asian friends.There's definitely work that needs to be done, but Columbus being a military town and such a big arts community, I think we just need to strategize for collaborations and just come together and have some conversations."