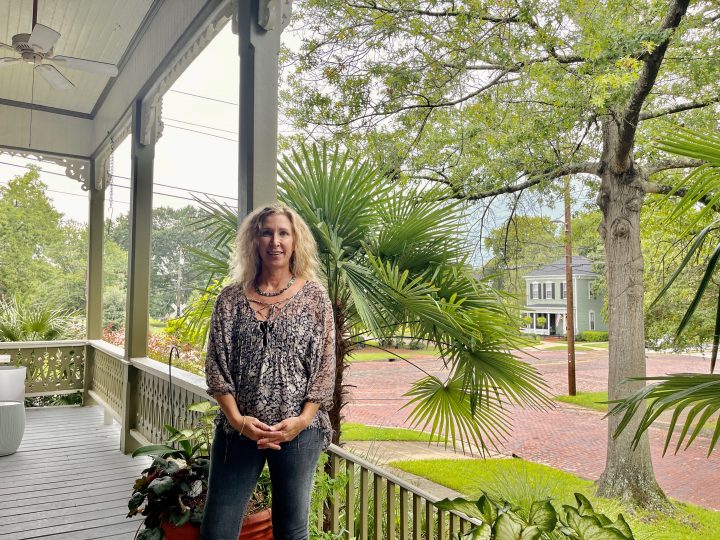 New nonprofit will host popular annual event, the nationally touring Wild & Scenic Film Fest, August 19-21.
How did the last local Wild & Scenic Film Festival in 2019 become its largest 'On Tour' event?

"I think it's because of the way we choreograph it.

And the capacity potential we've got. We have an amazing urban footprint downtown now that's walkable, with all these amazing outdoor activities: zip-lining, whitewater rafting, cycling.

And it's totally because of the partnerships. Working with Columbus State, they bring so much to the table. I'm a staff of one; I wear all the hats. Everything else, I rely on outside support, whether it's contract, volunteers, or different partners. 

With CSU, there are different departments involved that all bring a lot to the table. We have the use of two different theaters. So right off the bat,you have this fest experience, where you can switch locations for different film blocks and events.

In the Art Department, [Professor / Gallery Director] Hannah Israel brings in art installations and gets some really amazing guest artists. That's huge. 
Partnering local nonprofits, they bring programming.  Dragonfly Trails is doing a bike tour of photography that's up on the Riverwalk. The YALLA team, Trees Columbus, Chattahoochee River Conservancy, Columbus Botanical Garden, Oxbow Meadows — all reach into their networks and that's a group effort for how we fill our panels out. 

Plus, we're bringing in 5 or 6  really accomplished documentary film directors this weekend, and we talk up getting them plugged in with this big drive for film production here. Will we ever be shooting Marvel films here?  I don't know if we have local crew for that. But these documentary filmmakers are seeing stories here that are appealing to them. Shoal Lilies. That's how the Wintering Grounds project started, the director was a guest for screening a documentary here in 2018, a film called Rodents of Unusual Size,  which was a smash hit… went on to win tons of awards. 

I don't know of any other place that has the support system and partnerships that we do."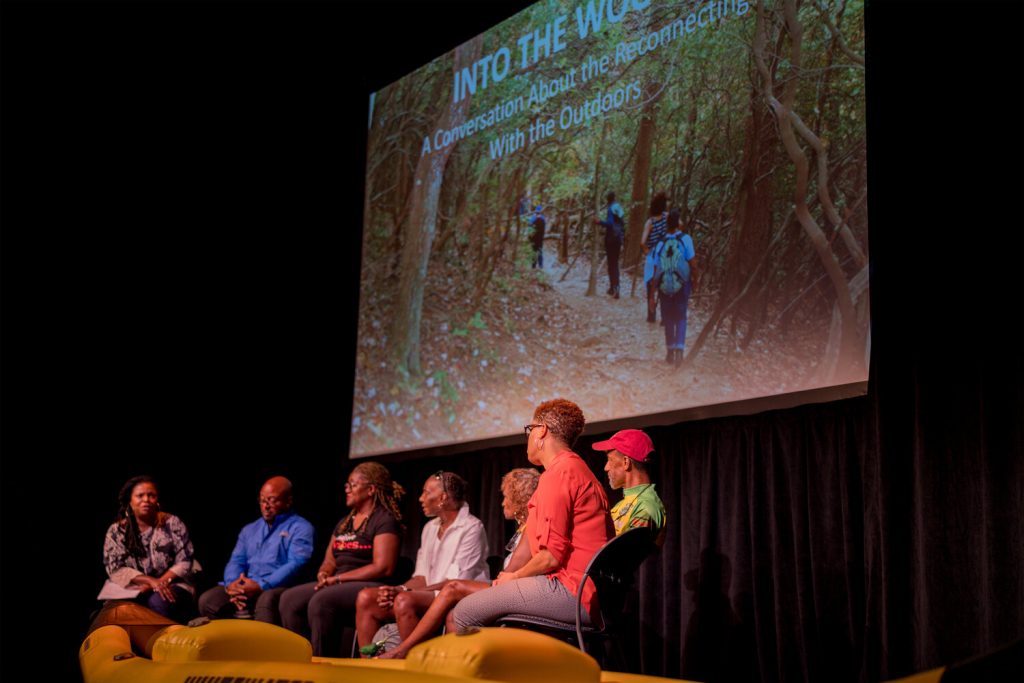 What inspired the formation of the nonprofit Nature Now? 

"Number one, the film festival was growing.

We've done six different film programs since I started putting these together in 20217. But in  2018 and 2019, when we started to have access to the Riverside Theater and other amenities,  the momentum was just going strong. 

Environmental nonprofits in our community typically have 1 or 2 people on staff and are very mission-specific. So they don't have the time or maybe even the interest in putting on a chaotic, three-ring circus of an event like a film festival. I come from a background in  TV and film production and have  worked a lot in A/V.  

Number two, having a separate nonprofit made it easier to raise funds as it was getting a tad confusing when I was running it under a long-established, mission-specific organization like Trees Columbus. So when the pandemic paused the world, the timing seemed right- there's no bad blood there; it's all a beautiful thing, and still a strong relationship.  We all want to see each other succeed! 

The other reason is we want to expand this film programming. Wild & Scenic film licensing and library is hard to beat. They are wonderful partners with wonderful content, but there is so much more out there we can discover and bring in for our programming." 

How do art and music enhance this event?

"There are so many environmental art applications. One of the films this year is called Every 9 Minutes. There is plastic trash dumped in the ocean that is equivalent to the weight of a blue whale every nine minutes. So these artists take plastic trash  and create a life-sized replica of a blue whale out of it. So art and environmental activism are often a natural fit.

Music was sort of an after-thought. We had a DJ or music piped in. Nobody wanted to handle it — we didn't have the capacity before this year.

So a friend, Chandler Collins, who was with the Calvary Folk Festival for years, got involved. It was a happy accident; I just asked if she wanted to look at helping bring some live music in.

The vibe being alt-country and alt-folk, it appeals to a demographic that might not know they are fans of these films, because it's just not on their radar. Some people might just be coming for the music. There is no music-only ticket. The music-only option actually includes a choice for also going to one block of films — I'd suggest the Adventure Films or Best of Fest, the two most popular blocks — that start right before the music on Friday and Saturday.  We really want to encourage people to give the films a chance… sometimes they're life-changing.

As far as collaborating on environmental education and outreach goes, we all want the same thing. Groups like  Columbus 2025 talk about attracting and keeping talent here. This event brings that element here. It's very appealing to those kinds of talented young people this town is looking to retrain and attract. We like to joke that's NPR listeners, Subaru drivers, and millennials." 
What sort of experience do you hope people have attending Wild & Scenic?

"A positive one!

I try to be mindful of not getting too far into upsetting content.. I've seen some films that have haunted me for years. That is, if you care; some people may not care. But seeing things like a plastic straw extracted from a sea-turtle's nose can be enraging.

But the Adventure films are always inspiring and challenging, and sometimes just plain fun. Stories of an autistic young man who hiked all the trails in the Smoky Mountains. Or of the first  blind kayaker to take on the Colorado River.  His name is Lonnie Bedwell, he's a veteran, and he will be here all weekend!

It's important to put some things on the table because these films start conversations and people might
learn facts and information they didn't know or haven't taken the time to think about.

We try to make it a conversation rather than a lecture. That is important to me.  It's entertaining but also an experience. You can feel this energy in the audience and in what they say as they're walking out of the films, which is usually commentary on how great the films are.

There was a lady who emailed us a couple years ago and wrote about how she and her kids picked up trash they saw as they walked back to their car after the Saturday morning film block… How they started turning down straws at fast-food restaurants. That's the experience I want them to have.  They were obviously inspired." 
What's the long-term vision for Nature Now and the WIld & Scenic Film Festival?
"To grow it into a destination event. A weekend on your calendar every year. Because I'm pretty sure there's nothing else like it in the Southeast.
Look at us, Columbus and Phenix City. Geographically, we are in this radius that includes Atlanta, Birmingham, Montgomery, Tallahassee, over to Albany. We are a travel designation. We have tourism as part of our economy now with the rapids.

Most of these festivals happen in the winter when it's dead time for small businesses. For us,it's in the doldrums of August, when it's a million degrees. That's perfect for rafting and freezing in the theater — which has ice-cold air, I can promise you..

We have the capacity to attract thousands of people. Think about the impact that would have, not only on our local businesses, but on showing off these amazing facilities we have downtown."
Posters for films featured in the 2021 Wild & Scenic Film Festival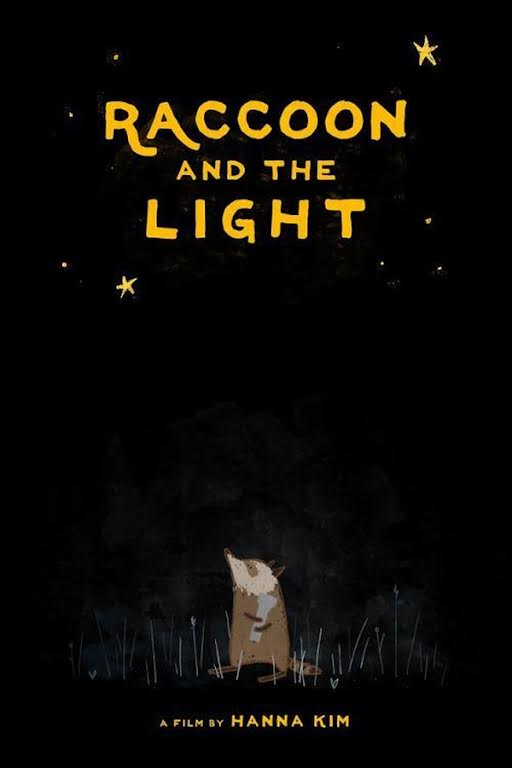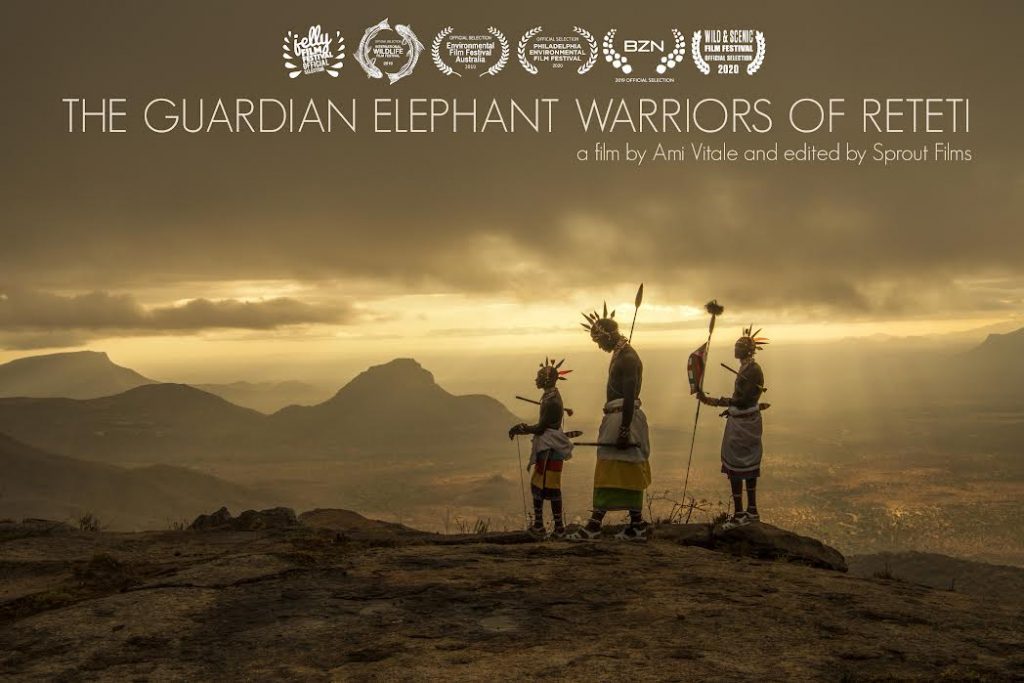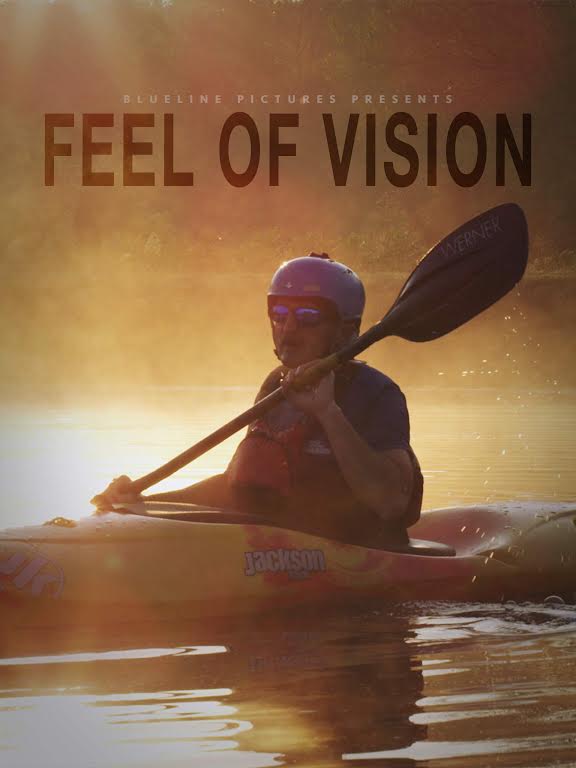 BONUS CONTENT: Listen to full-length, uncut interview by Electric City Editor Frank Etheridge interview of Nature Now Director Paige Martin Swift. 8.9.2021
Hometown: St. Simons Island, Georgia

Education: University of Georgia, Grady College of Journalism, degree in Radio, Film and  Television Production

Favorite Film: Right now, My Octopus Teacher. Growing up, it was  Do the Right THing.

Favorite tree: Live oak

Best place to take out-of-town visitors in Columbus: Kayak island, really blows people's minds, especially if these world-class kayakers are out there or you see somebody riverboarding, or on a surfboard standing up. Makes them wonder, 'How is that happening?' 

Book now reading:   White Trash, sociological observation on class divisions. And David Sedaris' last book, A Carnival of Snackery.

Biggest threat to the local natural environment: "It's not a threat so much as an issue, but  recycling. There's so much urgency to that. In  general, everything is so disposable in Western civilization. How many vacuum cleaners, sofas, or just piles of junk do you see on the side of the road?

Where is all our trash going? Do you want to be aware? Or not aware? I guess to some, it's easier not to be aware. But somebody is going to have to answer for it. And it's pretty much our kids.

Biggest improvement to the local natural environment: "Restoration of the rapids. It's gone so beyond what anybody had expected. It really beautified the river. Go back and look at pictures from before; we accepted that for so long!

It has organically attracted this crazy counterculture of world-class athletes. People are noticing Columbus, Georgia in other parts of the world, because of the epic whitewater here.

And the impact on the environment. Bringing back the shoal lilies. The shoal bass. The eagles. Native species, like what Bartram saw when he traversed here over a hundred years ago … We have a film this weekend about that!  Just the ecology in general."