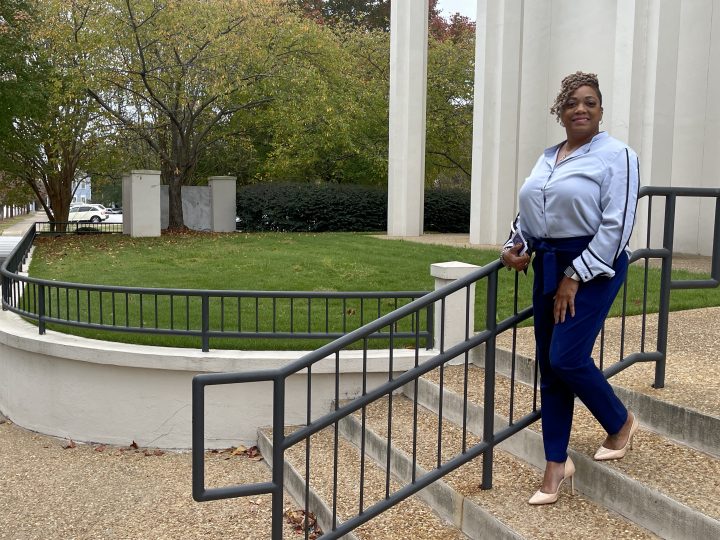 "My biggest belief is that you already have on the inside all you need," says Renata Buckner Dowdell. "You have it in you; it's my job to help you to see that. Help you tap into your greatness."

Learn more about the regional social worker, educator, and Founder / CEO of Infinity Plus, LLC , who works with many court-mandated clients.
What all services does Infinity Plus provide? 

"Infinity Plus provides an array of services.

We have the CAS, which is Court-Approved Solutions. That's when individuals come to see me as mandated by the court, their attorney, the District Attorney, the judge, or self-referral. The majority of these courses are for anger management, domestic violence, parenting classes that I offer — even shoplifting, which is on the rise now. When they are mandated or fined because of shoplifting, I can do those classes,

I also do MRT and values clarification, where they discuss their morals and try to change their behavior; behaviors are normally changed by the mindset, so we do the values clarification. If they can identify what their values are, they can pretty much change the trajectory of their life a lot of times."

How would you describe the range of issues confronting your clients? 

"I have a bundle of clients from different walks of life. I deal with some that are mandated by the courts. I deal with individuals that come to see me personally. All of them have in common the things they have to change. That's the commonality — the change they have to make, whether it's individual, for their family, their job.

I also do EAPs: a wellness program through your employer. They come see me for whatever reason they are stuck. A roadblock they are trying to cross. They come to me to focus on strategies and solutions — that is my strong suit. I focus on short-term goals.

My biggest belief is that you already have on the inside all you need. You have it in you; it's my job to help you to see that. Help you tap into your greatness."

What role does substance abuse play in the issues of people caught up in the criminal-justice system? 

"Substance abuse is such an easy access to any type of substance. From cigarettes to vapes to the hard-core like opiates. People are often trying it because they have access to it. Then they develop that addiction over time. I see with substance abuse people are masking or self-medicating something they need to deal with.

Something is there that you're trying to cover up, something that you don't want to face, and it grows into something totally different. Eventually, it does lead to legal problems. It starts small: 'I'm just going to try it and see how it makes me feel, because they say it'll make me feel good.' Then you want more; then you want something stronger. It escalates."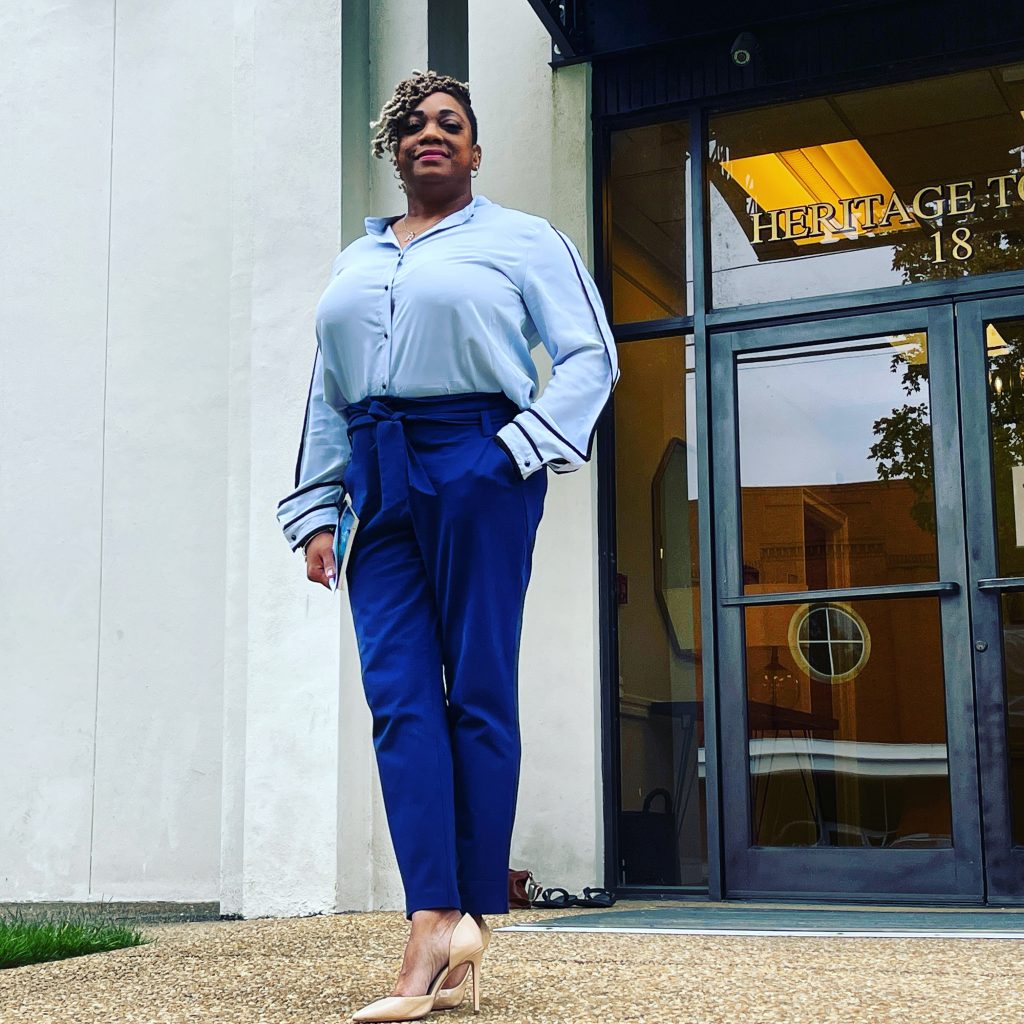 What part does mental health play in the people caught up in the criminal-justice system? 
"I would say a high percentage of every individual involved with the criminal law, has some form of mental-health issue.
Our mental-health system can be improved in so many ways when it comes to the legal system. It plays a major part of the decision-making, it plays a major part in the outcome, in how they respond to treatment. I think it plays a part in how they respond once they're back in the community. We put them in jail but they have this underlying issue that hasn't been addressed.
Taking care of their lives as a whole needs to be the focus. Infinity Plus believes a balanced life is a healthy life. It's a holistic thing. You have to have all those components, 9 times out or 10, you can turn it around.

It's all about support. I see counseling as support. I see it as a form of support and accountability. That's what I see counseling and therapy has."

How do you determine you have achieved success with a client?
"They will see the light bulb go off. And I will see the light bulb go off. Sometimes, I don't see it right away. It just depends on what they come to see me for. Even in initial assessment, if I can see the desire for change, then I know they are bound for success. But they have to want to change."

What inspired you to lead a life and career based on helping other people?

"I think I was 7 years old when I decided I wanted to be a social worker. I remember having to watch and encounter something and thinking, 'Wow! I will never treat someone like that.'

You can't do anything about what you don't know or what you haven't been taught. They're doing what they know.

I always knew I wanted to be a social worker. I never dreamt of doing anything else. I'm just a teacher by nature, because I like to educate. The title of social worker is one I wear well. You have those who don't always respond. You can lead a horse to water but you can't make them drink. It's up to you to be receptive to it. Even if not, people still listen to you. It may be months down the line when it hits them: 'BOOM! This is what she was talking about.'

I do everything with purpose."
Do you ever have a client who doesn't succeed?

"I have encountered an individual who wasn't quite ready for change. I simply told them, 'You're not ready for change. When you get ready for it, I'm going to be here.'

If they're not ready, you'll be beating a dead horse, wanting something to come out of somebody that's not ready."

If you could wave a magic wand and solve all the problems you encounter among your clients, what would that look like?

"It would be showing individuals their internal greatness. So that they know the work they do can match up with what's already inside them.

I see the great in people but their judgements, their vision, their mindset, has been crowded by so many things in their environment. It has bogged down what's inside of them. If I could do anything for someone, it would be help them find the greatness that lives within them."
BONUS CONTENT: Listen to full-length interview by Electric City Editor Frank Etheridge with Renata Buckner-Dowdell recorded 11.4.2021.
Age: 41

Hometown: West Point, Georgia

Education: Troup County High School; Albany State University, Bachelor's in Social WOrk; University of New England, Master's in Social Work.

Church home: O.H. Ministries in Lanett, Alabama, with Bishop Dr. Bertha Hodge

3 keys to a balanced life: Mental wellness, physical wellness, spiritual wellness.

3 ways to practice self-care: "1) Sit in total quiet for 10 minutes. 2) A nice bubble bath with a glass of wine. 2) Hit the open road and go for a drive, 45 minutes there, 45 minutes back. I'm big on self-care and to practice self-care, you have to know how to disconnect and do something totally for yourself."

Favorite food: Broccoli casserole

Reason to get up and go every morning: "My daughters. I want them to see the ambition that I have. But also to make someone see the purpose in their life. If I could help just one person throughout my day, even if it's just to share a smile, to be a positive reinforcement in someone's life everyday, that's what I look forward to."