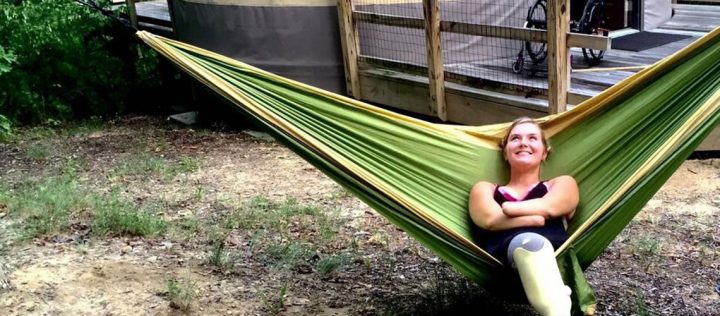 Survivor's "evolution" offers a road to resilience to Ft. Benning soldiers Wednesday afternoon
Aimee Copeland was 24 years old in May 2012 when her zip-line snapped and changed her life.

The Gwinnett County native severely injured her leg in the ensuing tumble into the Little Tallapoosa River. The river's contaminated water entered through an open wound in her calf. While doctors fought to save her life, Copeland was diagnosed with necrotizing fasciitis—a flesh-bacteria that took parts of all four of her limbs.

Now living large as an in-demand motivational speaker, counselor, swimmer and competitive kayaker, Copeland comes to Ft. Benning Wednesday afternoon to share her story on how to not just survive but THRIVE in the face of life-altering trauma.
How does it feel to bring your talk directly to soldiers at Ft. Benning?

"It's a huge huge honor. These guys guys—and these ladies—are all very brave. They will have amazing stories of their own. They have sacrified in the service of our country—that alone humbles you when you go speak to them."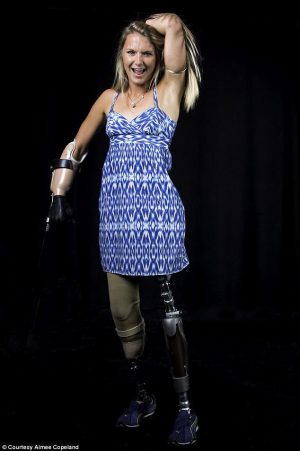 The Evolution of Aimee Copeland
1:30 p.m. Wednesday, March 6
Hosted by The Family Advocacy Program at Ft. Benning's McGinnis Wickham Hall, Marshall Auditorium

Free event and open to the public

Service members will receive credit for FAP, ASAP and Suicide Prevention training

For more information, call 706.545.4013
Some of the new devices available to amputatees—you see them a lot in Army towns like Columbus—use technologies that seem to make life easier. Do you think that's true?
"Technology is going to places that didn't seem possible even just a few years ago.

Batteries are getting smaller, which allows for adances in things like placing a microproessor for your leg in your knee. This microprocessor gathers data and uses that to tell the leg what to do what it needs to do in a given situation.

But there's much more to do be done. Primarily in the hands. The upper-limb processors are still very bullky and they don't operate nearly as smoothly as the human hand. It's just one of those thigns you have to learn as a lesson about how you can't just replicate what God has made."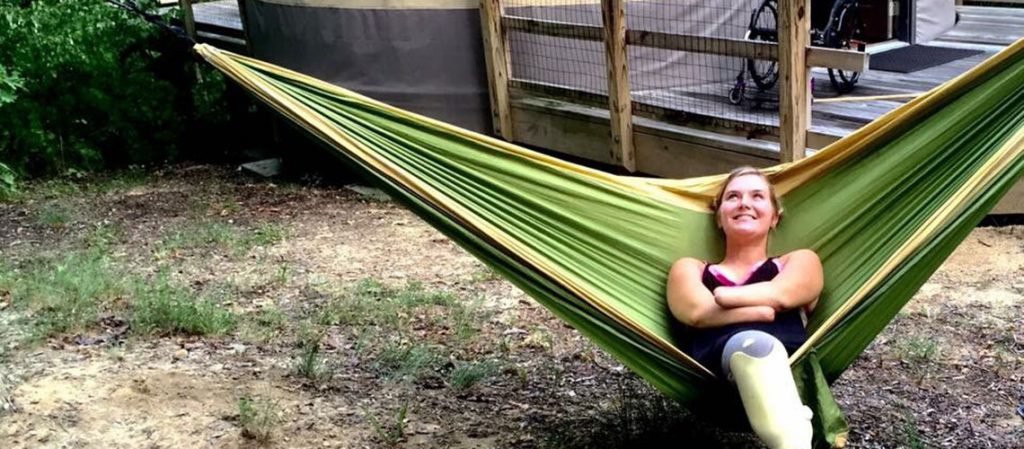 What's the meaning behind the event's title: "The Evolution of Aimee Copeland" ?

"The folks at Ft. Bening came up with thhat title, ththat idea. I suppose why they decided to call it that is because I have been injured now for seven years. I've been on a journey, learning frorm what happened to me seven years ago, and how that has put me where I am today.
So much has happened for me in the last two years especially. I've earned my seond master's degree (in social work at Valdosta State University). I'm a licensed therrapist with a private counseling practice. I've started a nonprofit, the Aimee Copeland Foundation. I started competitive swimming and won two gold medals (at the U.S. Paralympic National Championship in December).

This evolution means there's a lot more to my story now, a lot more to learn as far as how it's impacted me and made me grow along the way."

This talk is going to be tailored specifically for soldiers?

"Yes. I have to approach it knowing they have been through a lot of tribulations. And that coming to hear me is not necessarily something they want to do. So I will focus perseverance, determination, and grit.
I will tell them how a lot of things in life are out of control but that you can take control by believing in yourself, believing in a higher purpose, believing in your life having meaning. That meaning and purpose could be God, could be serving your country—you just have to find something to believe in that's bigger yourself."
You were young, 24, when you had your accident. A lot of these soldiers are even younger—18, 19, early 20s—when they are deployed and injured in combat. How does that influence your message?

"Being young, you just don't know yet that your whole life can change in an instant. You just never know what changes life will bring. Enjoy your youth while you can. Once you know that life can change at any moment, then you approach it with more gratitude and appreciation for each moment."

How do you define the word resilience?

"To me, it means taking something that is very difficult and coping with it and integrating it into your life. If you can do this, you will become stronger and wiser as a result."
Favorite food?

"I'm an avid cook. And a vegetarian. One of my favorite things to cook is a cashew Alfredo sauce. It's REALLY good."

Favorite places to visit in Georgia?

"I love Savannah—the Spanish moss, the live oaks. And I love the Okefenokee Swamp. I'm a kayaker and that was a great place to explore by kayak."