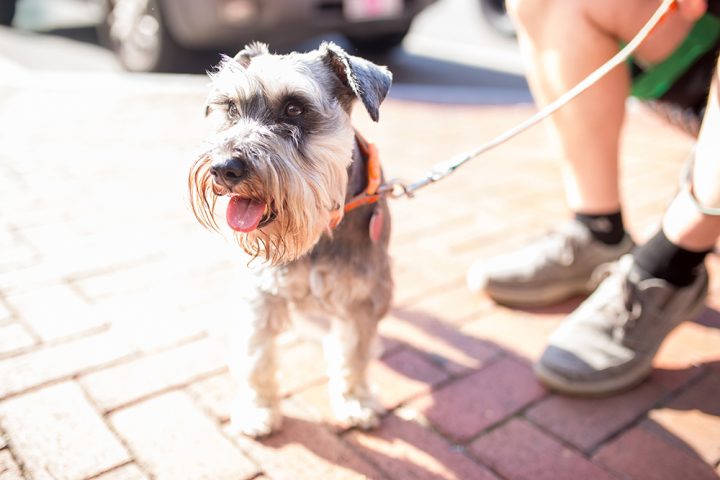 Those in Columbus know that Uptown has a pretty vibrant pet scene! Who knew I would've come across locally well-known pup!
Bridget, his owner, laughs  "He has his own Instagram. He's really popular downtown…He's very photogenic. My boyfriend bought him a tuxedo for New Year's Eve. He's apparently becoming pretty popular in Charlotte as well!"
Favorite memory of Mojo?
"He'll be seven in February. We've had a lot of good memories together. Actually, I'm with the Sheriff's office and Sheriff Darr actually started supporting my training with him (Mojo). He actually paid to get started to get training to be a therapy dog. He is still in training. He has his final test in May. He's passed everything so far."
Her boyfriend, Max, pulls out Mojo's Instagram.
"Thats him in his tuxedo. That's him in his winter coat when we went hiking last week. He is a stylish little guy. There he is with Santa Claus. This is the girls with him at the Posh Peach."
Bridgett looks at Mojo and laughs.
"Mojo, you are so freaking popular, its not even funny!"
To check out more pics of Mojo's adventures click here.
---
*Hearts of the South is a new photojournalism project by photographer, Christina Paz Photography.*
Click here for more pictures from Hearts of the South.
Save
Save
Save
Save
Save
Save
Save
Save