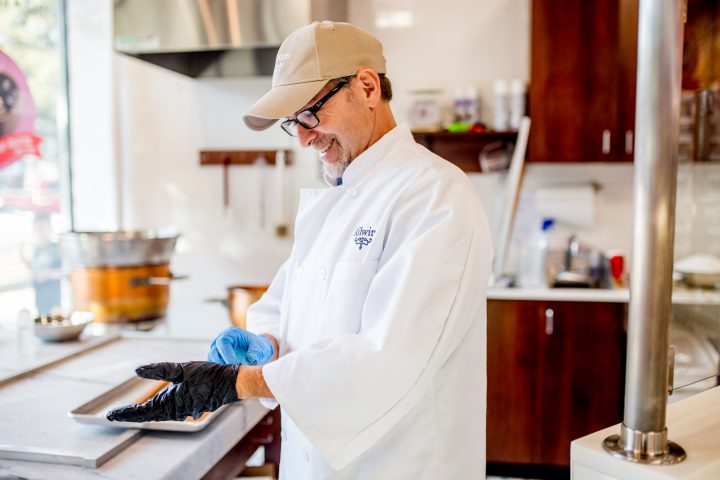 The store was packed and kids were adding up along the window outside to watch Matthew Moore create a masterpiece before their eyes, freshly made Oreo fudge!
This shop definitely lives up to his slogan "Sweet in every Sense since 1947". Stepping into Kilwins is like stepping into an old fashioned candy shop: black and white tiled floors, clean white spaces with marble and wood. A place where memories will be made for both children and parents for sure.
"How did you get into the dessert business?" I asked.
"My wife wanted to do it and I didn't want to go back to my corporate job. Thought this was the right time to do it." said Matthew Moore, owner of Kilwins in Uptown Columbus.
Tired from folding a large slab of fudge before it began to cool, he took a breather and laughed.
"Its hard work, man!"
---
*Hearts of the South is a new photojournalism project by photographer, Christina Paz Photography.*
Click here for more pictures from Kilwins in Uptown Columbus, and more.
Save
Save
Save
Save