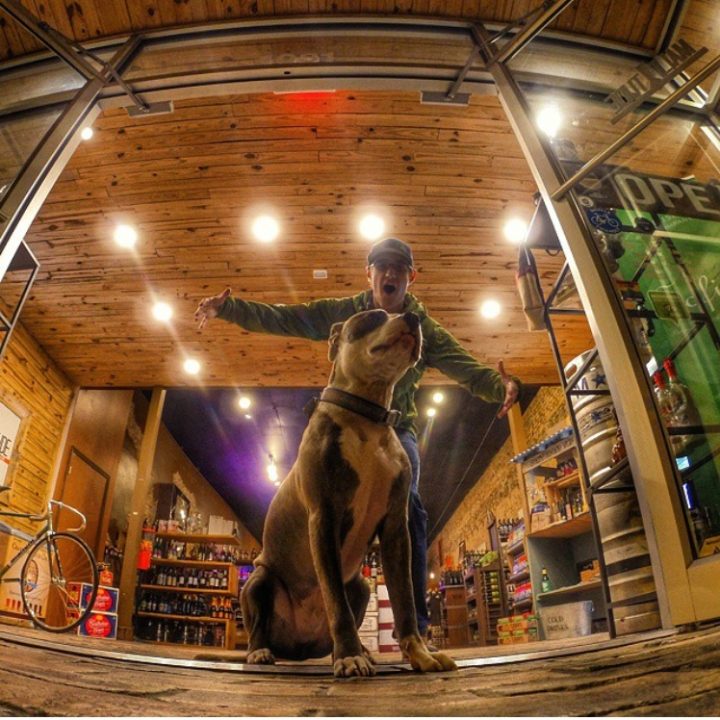 Maltitude started as an idea.
Garrett Lawrence, having recently returned from Georgia Tech and the brains behind our just-over-a-year-old establishment, didn't want to drive back to Atlanta every time he wanted a decent beer haul.
There are a lot of things Garrett missed about Midtown Atlanta, but he decided to address that one first.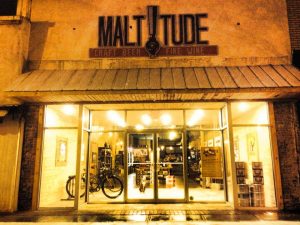 Today we're proud to say Maltitude has been open for a year and a half.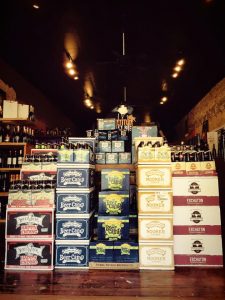 We like to think we're helping share a little bit about the beer and industry we love with whoever is willing to walk through our doors at 1031 Broadway.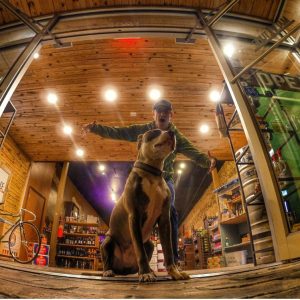 We try to echo what's going on in our industry and share it with you (like this article).
Firstly, we've always been proponents of canned beer.
For years canned beer has been associated with the cheap stuff, PBR or Natural Ice, but the beer landscape is changing and so is consumer preference – particularly here in Columbus.
It started with Dale's Pale Ale in 2002, and today you're seeing more craft beer in cans than ever before, whether it's on the shelves of our store, Columbus Beverage, or in the fridge behind the counter at Momma G's.
We joke at Maltitude that if every beer available to us was available in cans, we'd just be a can shop instead of a bottle shop.
Why?
The advantages for cans are: better for the environment, more durable, they better protect the beer from sunlight, and they're go-anywhere (pools, hiking, the river, beaches, you name it).
Arguments against the can are largely 'I prefer the taste out of the bottle', or that the can imparts a metallic taste.
The truth is most brewers intend for you to enjoy their beer out of a glass anyway, the package it comes in is merely a transportation vessel.
As far as the metallic taste argument – cans these days have liners that prevent the beer from coming in contact with the metal surface – and guess what draft beer is shipped in? Metal kegs.
Georgia breweries are catching on too.
Our two largest breweries, Terrapin and Sweetwater, have both launched their beers in cans in the last year. Red Hare out of Marietta is can-only, and Columbus's closest production brewery is working on having a canning line up and running by later this year.
Even Zagat listed it as 7 beer trends you need to know this spring. 
At Maltitude we've recently introduced 'Crowlers,' a 32 oz can we fill with draft beer & seal on site, it is superior to a 32 oz glass growler in almost every way.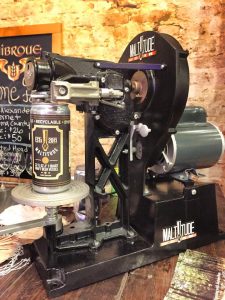 We're the first retailer in the state to offer Crowlers and one of the first nationwide.
As proponents of the "craft in a can movement", since we've been open, we couldn't be happier to lead Georgia into what we hope is a larger Crowler movement.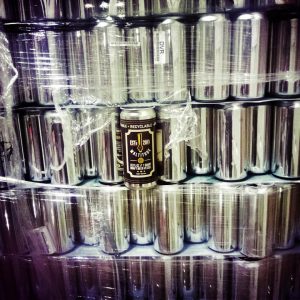 After filling 350 in our first two weeks – we think we're on the right track.
You've probably also noticed that barrel aged beers have been growing in popularity over the past few years.
These beers, aged in barrels previously housing spirits, take on many of the qualities of those spirits. Bourbon barrels are by far the most popular barrels used by brewers.
The most popular beer style to age?
Imperial Stouts. Bourbon County Stout from Goose Island out of Chicago sparked the barrel-aged movement over 22 years ago, and for the first time in those 22 years BCBS was available here in Columbus.
We hosted a launch event and had over twenty five people in line before we opened the doors the morning of Black Friday.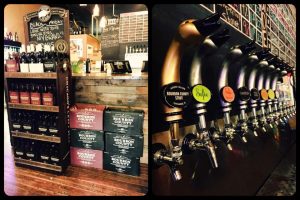 Omaha Brewing Company, located just South of Columbus, has been steadily growing in our market since their beers first became available last July. These days you'll find their beers on tap at over a dozen Columbus-area restaurants and bars.
We were recently lucky enough to be a part of their first ever bottle release – the General's Select Barrel Aged Stout. Head brewer Nick Fowler was on-site at Maltitude to hand sign each bottle sold from that first batch and all seven cases of bottles were gone within two hours of launch! That is pretty impressive support for a brewery less than a year old in a 'small beer market.'

Craft beer officially arrived a couple decades ago and has proved it isn't going anywhere in Columbus.
We may not be Asheville, North Carolina or Grand Rapids, Michigan but Columbus can hang it's craft beer hat on a few things, and we'll be around to make sure that trend continues.
We have a vision for beer in Columbus, and Maltitude is just the beginning.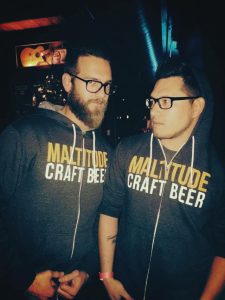 Yet, maybe this whole craft beer culture sounds great but you don't know what kind of beer you like, or have never liked beer.
We will help you find what your pallet wants, and you can sample beer at our store from our taps.
If you are absolutely convinced you are not a beer fan, we have plenty of other items to chose from, like an array of wines. We started selling wine on tap in January.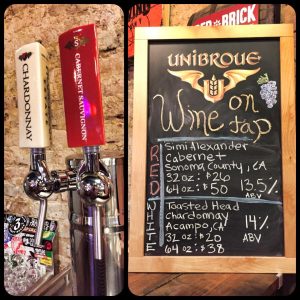 Or maybe you like the bubbly? We've got that too.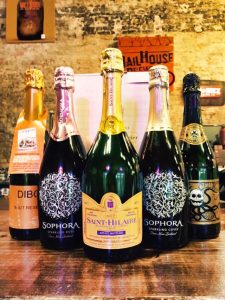 Savannah Bee Company's Grill, Tea and Cheese Honey, Honey Combs & Sticks as well as new additions of their Winter White Honey, and the Bee Cause Project Honey are here too.
If you want to char up some chicken, burgers, or steaks, we have that,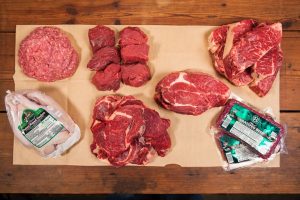 but if you've got a wild hare (PUNNY!!!) for something else, Maltitude has rabbit, duck and rack of lamb fresh from White Oak Pastures!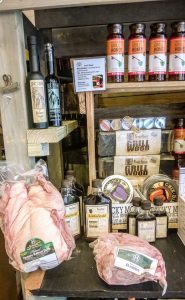 Some of our most popular food items include Georgia Olive Oil and Stone Ground Grits.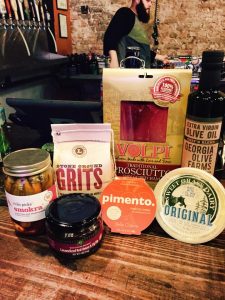 And, of course,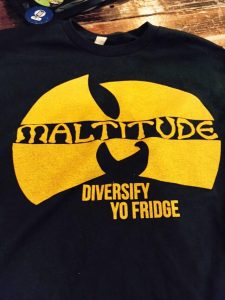 we have swag too.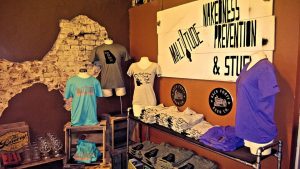 Written by Miles Greathouse
*The "Maltidudes" are true forerunners for our culture here in Columbus.
I wrote an article, "Changing of the Guards", about how we are ALL called to be guardians, in different ways, for our city. With out me noticing these guys already had, "Guardians of the Craft Beer Culture" on glasses, shirts and other swag.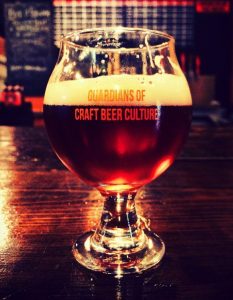 The Maltidudes are the real deal. Many are called, but few are chosen, and we are all privileged that they chose to invest their time, money and brains here!
(So if any of this sounds like a humble brag, blame it on me because it was probably me editing it in for Miles.)
Love, Jacy Jenkins