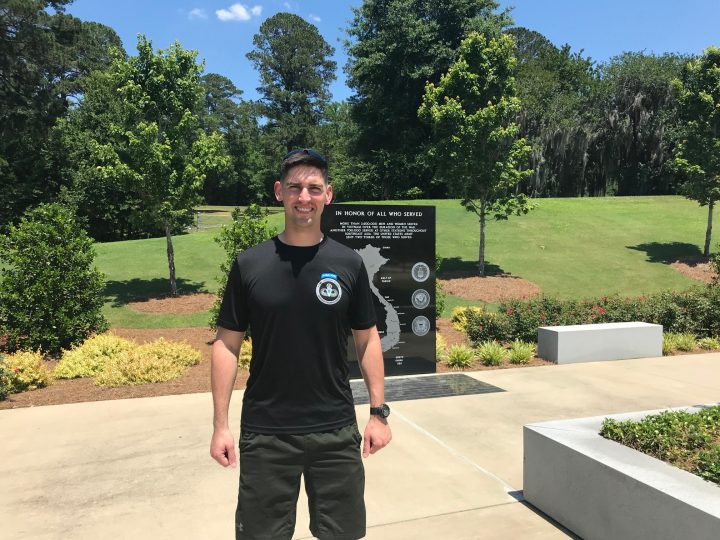 Visits the Vietnam and Global War on Terror Memorial sites, National Infantry Museum, Ft. Benning, Georgia
What inspired you to come visit this memorial today?
"I have relatives who have served and gone before me. My wife had two grandfathers who served in Vietnam. Their prior service is a big part of the reason why I joined—to continue that tradition. So I thought today would be a perfect day to come out and just say thank you to those who paid the ultimate price."
Do you plan on making the National Guard and the military your career?
"We'll see. At this point, I love it. I've been in 5 years and don't have any plans of getting out soon.  It's a great way to serve the local community and the country. To give back. To pay respect to those that we remember on this Memorial Day weekend."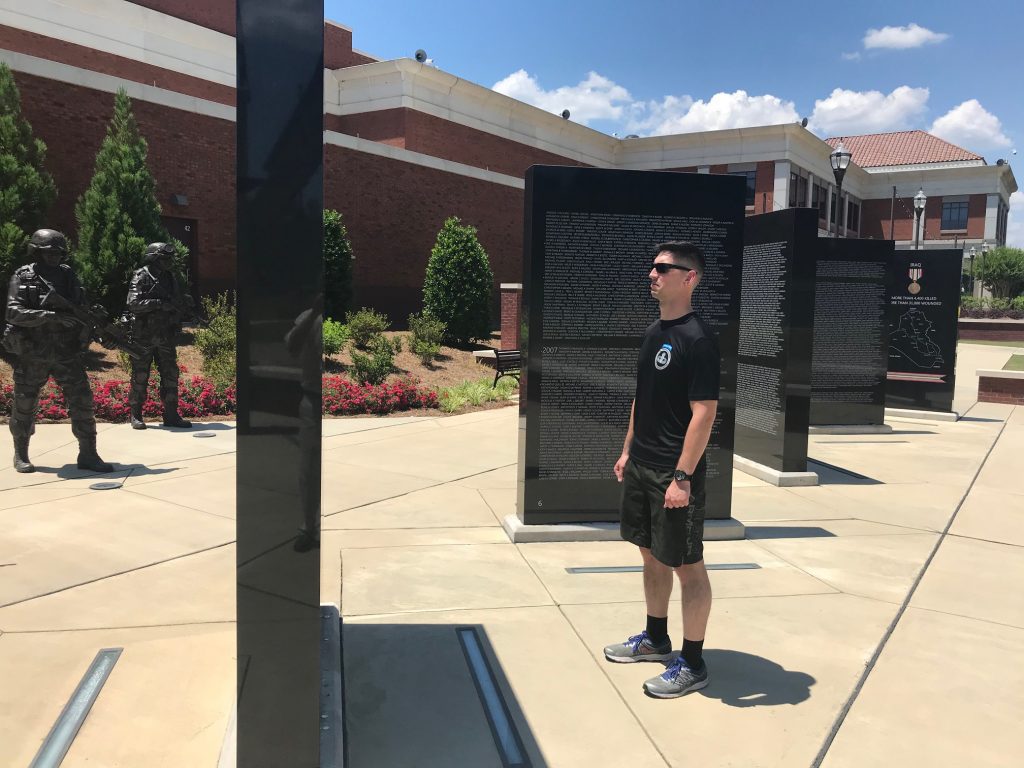 What does it feel like emotionally to see all this over Memorial Day weekend?
"I'm really grateful they have a scale replica of the Vietnam War Memorial out here. Not everyone has a chance to make it to D.C., especially on this weekend. It's very fitting that Ft. Benning—which played a huge role for training soldiers for Vietnam—has a replica of the wall.

It's really humbling, I think. The Army values that we all strive to live by every day all have, at their inner-core, the sense of selfless sacrifice that was demonstrated by the Vietnam generation that answered their country's call.

A politically unpopular war but they still did the right thing and chose not to be distracted by what was going on around them. They are the ones that demonstrated dignity and honor in that entire process, which we as a country have finally begun to heal from."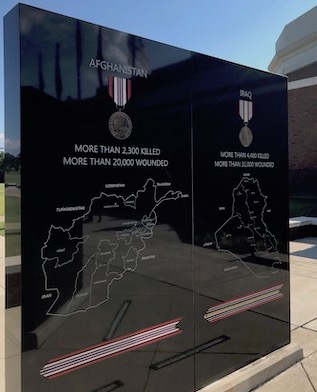 Fight for the right for us to argue with each other.

"Exactly right. Yep."

Soldiers follow orders, not politics. Is that right?

"Our loyalty is to the Constitution of the United States.

We're going to be loyal to the Constitution; that is our primary purpose. We serve under civilian leadership but our loyalty is not to any political party or elected official. It's to the Constitution and the system that we the people—voters—put in place."
What is your assignment here at Ft. Benning?
"I'm currently finishing up one phase of Captain's Career Course training. Then headed back to my unit rejoining them for annual training.
The National Guard is a little bit more than one weekend a month and two weeks in the summer. Which is how they sell you in the recruiting posters, right?
It's a bigger commitment than that, so I'm proud of the men and women that I lead who stepped up to the plate and made that commitment. They're phenomenal young people.
As we go into summer, and and we stop to think about those who died for our freedoms on Memorial Day, Americans can be rightfully proud of the current generation that is stepping up and serving. It's a privilege to lead some of them."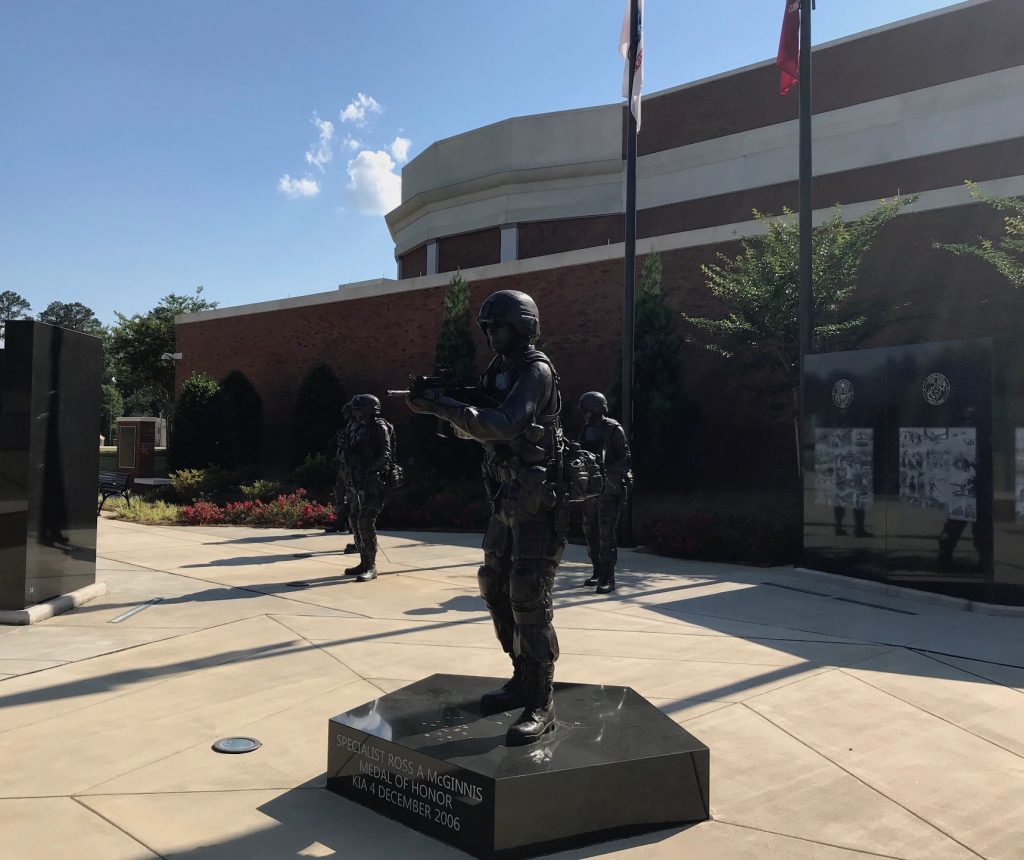 What do you think about the Global War on Terror site here?

"I think it's a nice tribute to those who gave the ultimate sacrifice in the most recent war in American history. I have family members that served in the War on Terror but I can't claim it. Being in the military right now but not being deployed in a combat zone doesn't count.

Fortunately, we've gotten better with tactics. We've gotten better with medical care. So our casualties haven't been as high as in previous wars. Like Vietnam. Like Korea.

But every loss of life is a significant sacrifice to a family, is a significant sacrifice obviously to that individual, and no name should ever be forgotten."
Some people say that it should be located in Washington, D.C., not at Ft. Benning.

"Hey, look, I don't know where the best location is. But I think it's great they have it here at Ft. Benning so soldiers that come down here get a chance to see it."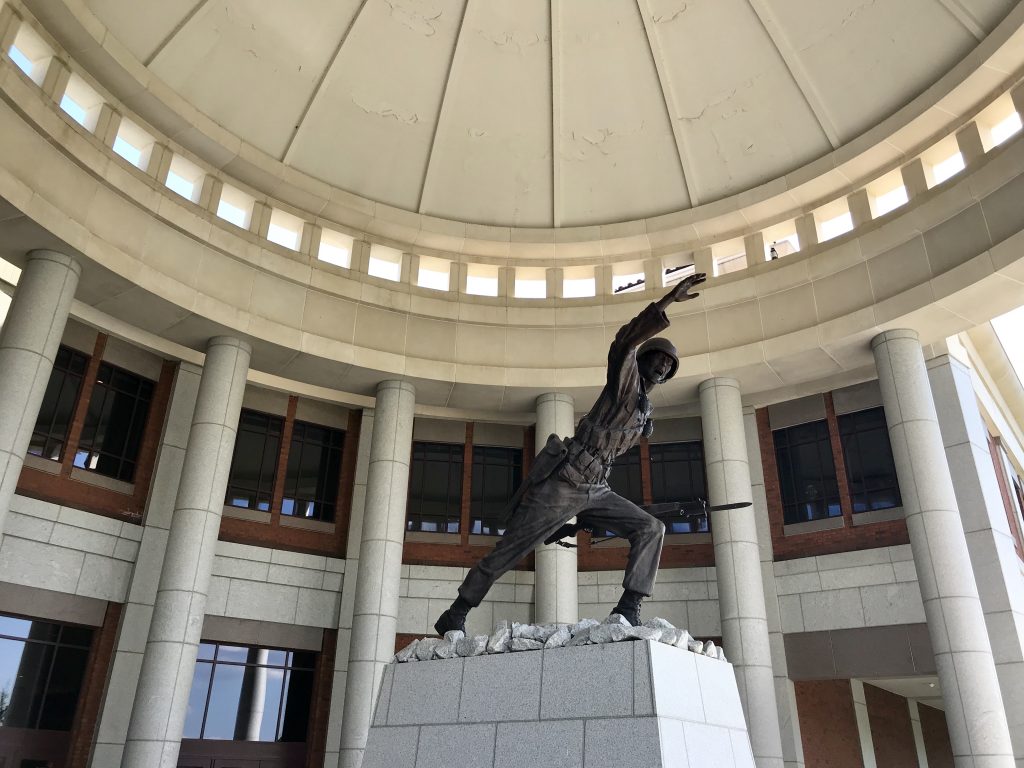 What is your impression of the National Infantry Museum in general?

"The National Infantry Museum is a phenomenal place. I've been here multiple times; I've taken families here and buddies here.

It's a great national site. Everybody that gets a chance to come down to Columbus should definitely make it one of their top priorities to visit. Because it really does tell the entire story of American combat arms—what the Army now calls Maneuver—and what it did for our country.

The U.S. Army has always been heavily Infantry focused. It developed out of the Minutemen, then evolved into the Calvary, where my military heritage comes in as an armor officer.

My grandfather, Cornelius Sikma, who served in Korea, was an Infantryman. He left as a Specialist after 4 years duty to his country, came home to Wisconsin, settled down and—lo and behold—I come along into the picture years after that."