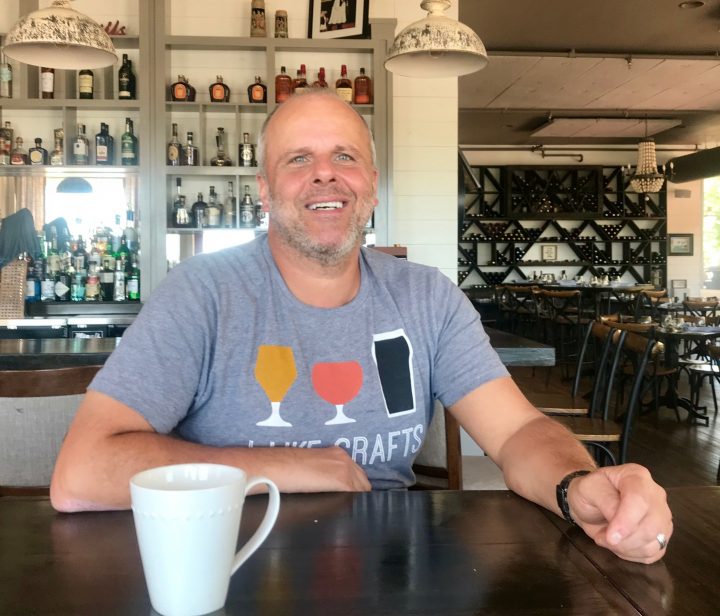 How did you end up in Columbus, Georgia?
"Ran out of gas. [laughs] No, I came here in 1992; Peter Lambert was the general manager of the [Chattahoochee] River Club, and he brought me here. I had worked with him in Palm Beach, Florida. I was back in Copenhagen when he called me and asked me if I wanted to work at the River Club. That's how I ended up in Columbus.
I was about trying to get out and see stuff. I think most chefs, before they settled down, they like to learn as much as possible. So they do a year here, a year there. They do that not because they can't find their pace; they do that because they want to learn from as many chefs as they can.

I'm at the point now where I have to research my own knowledge. I don't have a staff that's going to teach me a lot of different things. I have to figure that out for myself now. I've been doing this for a long time now, so I got a lot of confidence in that regard. I know what goes well together.
But I still have to constantly research. Next month, I'm going to a star-chef show in Brookly for four days. All seminars and teaching with star chefs from all across the country. I hate spending that type of money, but it's important. like to constantly get revamped, so to speak. It's to get boosted back up."
What was the restaurant scene like when you arrived in 1992?
"Oh, there wasn't any. In 1992, there was nothing in this town. I remember driving into town with Peter and going down Broadway and I asked Peter, "Are you sure this is the town you're opening up a club in?'
At that time, it was bad. The only restaurant on Broadway at that time was a Chinese buffet, where the Loft is now. It was all chain restaurants except for a few local places, like Speakeasy and B. Merrell's, that have done well for themselves,"
How would you describe the difference between then and what's available in the city today?
"Oh, it's night and day.
It's almost like we're saturated now with all these restaurants popping up. I'm not worried about competition but I am a little worried about Columbus being too stretched out. When it comes to cooks and wait staff, we're all pulling from the same pool. I just don't think there's any way we can all do well. There's just not enough in this town to support all these restaurants. Somebody's is going to hurt."
What's the difference between 1992 and now?
"People got more educated. Back then, you didn't have the food channels—all these cooking shows, all these reality shows—like you have today.
People have gotten into it. This country all of a sudden got fired up about food. This has been a long tradition in my country, where it's always been a fashionable industry, but that was never the case here.
Here, I always felt like it was, 'Let's go out to eat because we're hungry. Let's get as full as possible.' Nobody was that focused. Now we have Restaurant Week; we have all these different things coming to town. People are focused on it now. Go down Broadway now, it's all restaurants and bars.
We still have a bit of work left to do here. It's the same people that open up the restaurants, so you don't get a lot of variety. And the same staff. Not a lot of people coming into town like Atlanta, like Washington, D.C., like Chicago, to work here and build it up.

But eventually somebody's going to get on the Food Network, or something like that, and it will bring it up a notch."
What qualities make for a good food scene in a community?
"People supporting it. I don't think 15 years ago I would have opened a restaurant in this town. Because they were all supporting chain restaurants—the money was leaving town.
I am so happy to see them supporting local restaurants now. They're supporting places where money stays in Columbus and I think that's extremely important."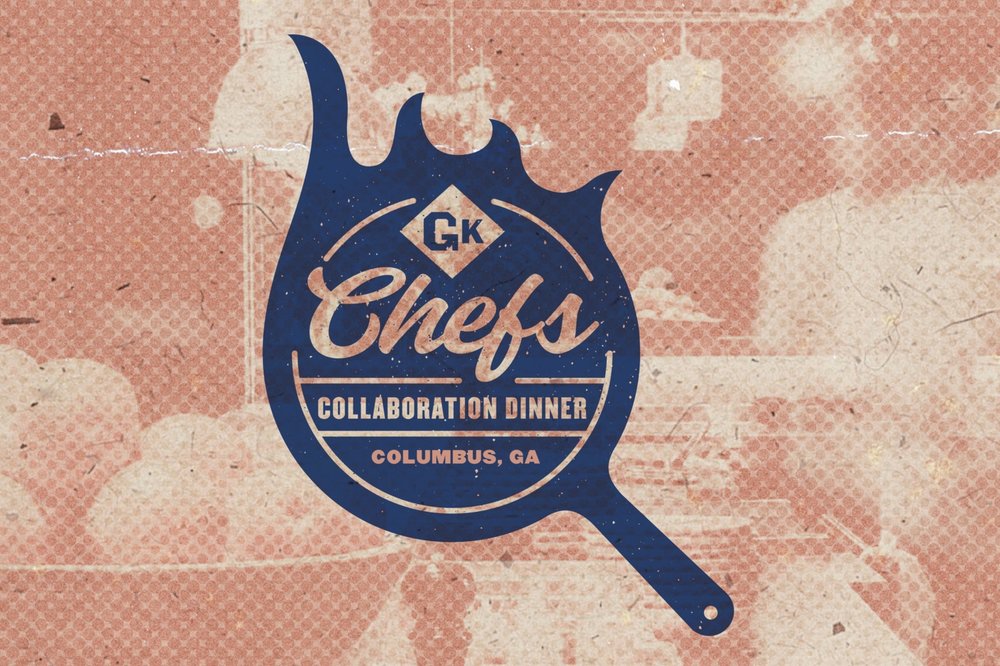 2019 Columbus Chefs Collaborative:

Jeff Brammer, Valley Hospitality

Rocco Caggiano, Country Club of Columbus

Heather Harrell, 11th & Bay Southern Table

Mark Jones, Hunter's Pub and Steakhouse

Trevor Morris, Trevioli's Italian Kitchen

Morten Wulff, Morten's at Old Town

Why donate your time and talents to the Giving Kitchen?
"Because it's a good cause. There are so many other functions, so many different charities, out there. I've been a part of a lot of them, especially when I was at Green Island [Country Club]. But they've never been as close to me as Giving Kitchen is. It goes back into the business that I love. It supports people that might struggle in my business.
[Service-industry workers' access to health insurance] is a flaw in our system. We expect a lot from our employees, But most of us can't afford to buy them health insurance—only the big places chain do that. So they all have to fend for themselves.
I feel bad about it. It's not that I don't want to provide health insurance. It's just very difficult. So many fees and licenses I have to pay each year—it takes a big chunk out of me."
What's the sense of comraderie among your fellow chefs participating with you in the Columbus Chefs Collaborative?
"I think that next year they need to invite new and more chefs. Because you'll never build that comraderie if you keep asking the same people.
I think that the places downtown deserved to be at least asked and have the chance to say, 'No.' That's what I would like to see. All the free-standing restaurants and the clubs. Not the chains where the money leaves town.
I think the local owners and chefs that live here and work here, it's important to be a part of that. We're all in the same boat. We're all tapping into the same clientele."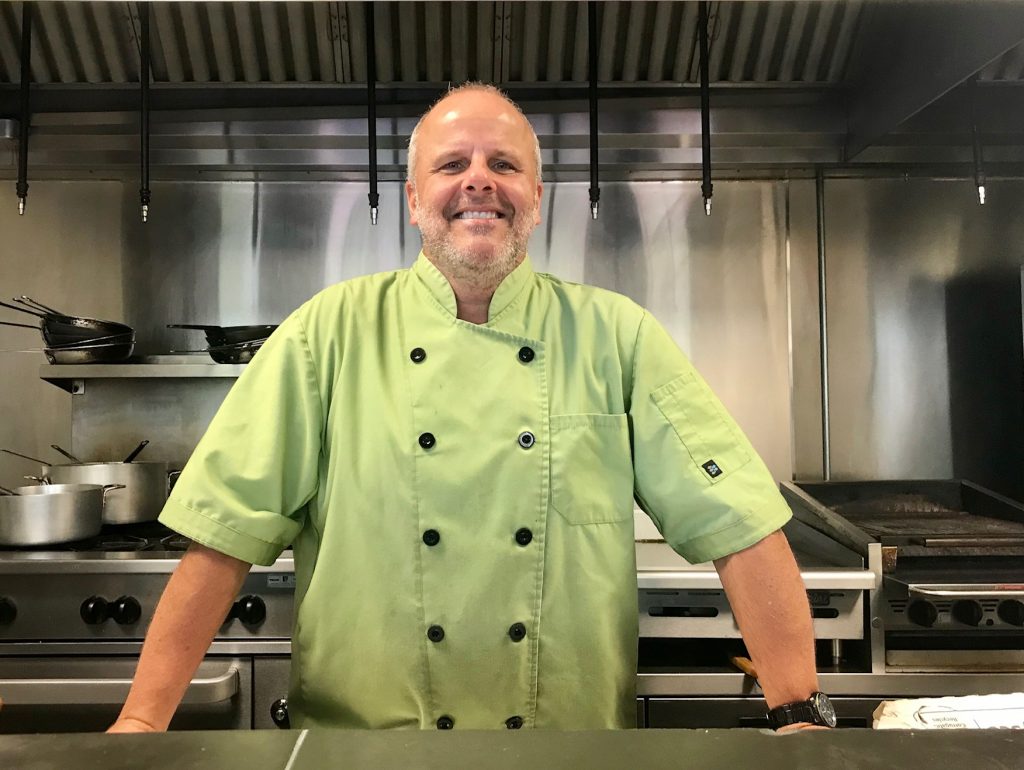 Age: 52
Hometown: Copenhagen, Denmark
Professional background: Culinary School of Copenhagen (1985), worked in Copenhagen then France. Arrived in the United States in 1989 to work in Palm Beach, Florida. Started at River Club in '92. Went to Chicago in '98 and worked in a 4-star hotel. Back to River Club before 16 years as Executive Chef at Green Island. Opened Morten's at Old Town in October 2017.
Best city in the world for eating: Barcelona
Cocktail of choice: Crown Royal with peach with Sprite
Celebrity chef you like the most: Alain Ducasse
Celebrity chef you like the least: "That's a tough one. I think that everybody has a niche. I really don't have somebody that I don't likeI think we're all in the same business and we're all trying to bring food out. and we're all artists. There might be certain chefs I think are very arrogant but they come from a place that i understand. Made themselves successful. obviously they're touching other people's lives in some way."
Learn more about > contribute to The Giving Kitchen.