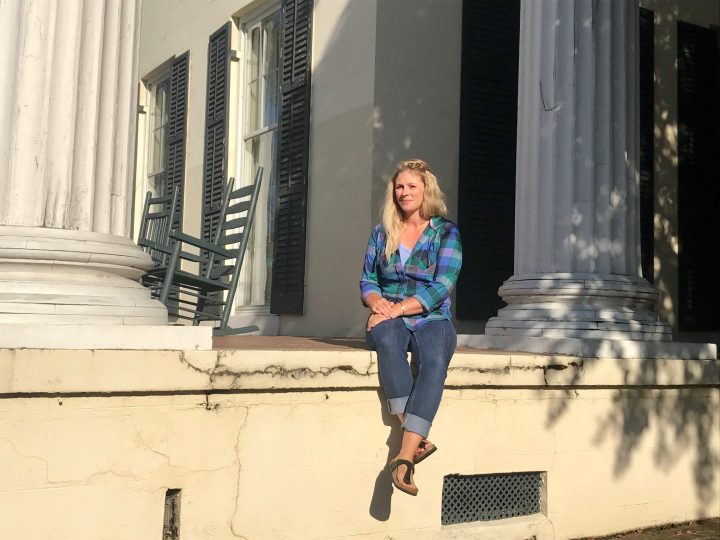 Founder / Executive Director, WILD (Women's Initiative for Learning and Discovery)
Programs Director, Chattahoochee River Conservancy
What inspired your love for the outdoors?

"My parents. I grew up in California, near South Lake Tahoe, on the edge of the El Dorado National Forest. We grew up camping, backpacking—I lived in the woods. We built forts, and picked flowers. So I had had a passion for the outdoors growing up. Just the beauty of being outside and the peacefulness you get—I guess that's always been a part of me."
What all is involved with your work for the Chattahoochee River Conservancy?
"I love what I do here. There's something fantastic about being about being able to take our natural resource and work to protect it, preserve it, and share it with everybody else.
I think my job startedhere because was teaching whitewater kayaking at Outdoor World and spending a lot of the time on the river. I'm an outsider, so I didn't have the same attitudes about the river as local people. I found myself saying all the time, 'No, the river is not bad. It's beautiful. We have this gorgeous resource.'
I started having this passion for making sure that message was clear and was heard. I learn more about the plans, and the fish, and the conservation part.
It's been really great to be able to assist with the spider lily restoration project—learning the whole process, from the seed collection all the way to the planting.
It's neat to see areas we've cleaned up before free of trash and debris when we pass back by. e are slowly but surely making a difference and making sure the river is here for future generations."
Why add on to all your responsibilities as a mom to start WILD—the Women's Initiative for Learning and Discovery?"

"Because I felt like we still weren't using all the natural resources that we have. There's natural barriers. Maybe they have never kayaked; maybe they've never hiked. They don't know where to start, or how to access it.

In starting WILD, I wanted to make sure women had opportunities for women to go and learn different skills so they'll feel comfortable to go backpacking alone. Or go hiking or paddling by themselves.

If I can help give them the tools and the confidence and the knowledge to get outdoors, eventually they will bring their friends, their kids, their significant other. I feel the more people who are outdoors—immersed in it and seeing the natural beauty—they are going to want to preserve and protect it as well. They'll realize, 'I don't want a pipeline going through here. I don't want a landfill built on the side of the river.'"
Public programming is important part of what WILD offers, both social and practical.
And free. There's great outdoor companies that offer rips and education—but it's also expensive. So it's not very accessible for everyone.

We offer free monthly clinics. They range in topics. Last month, it was outdoor photography—using something simple like your iPhone to go out and take great photos. This month it's cold-weather camping—leading up to our trip in late October to Cloudland Canyon [State Park] trip we have in late October.
That trip is for girls who have maybe never gone camping. We'll go up on Saturday, hike the canyon, do the waterfalls, and then camp. We'll wake up and do an early-morning sunrise rim hike and travel back.
The social night is just a way to get out and meet other people. We have a lot of military wives here and they don't know where to go or how to connect, so it's a way to get out and meet other people. We have girls who have super proficient outdoor skills—they come because they enjoy meeting other like-wise women. They come because other like-minded women."
How was WILD's Adventure Challenge yesterday?
"The Adventure Challenge was a 24-hour scavenger hunt. Last year, we had it up in the Pine Mountain/Warm Springs area. This year it was Columbus-focused. So, not just outdoors-y.
Some of it was Columbus history; some of it was food; some of it was just fun.
Visiting Pemberton's house. The history of the 14th Street bridge. Going to eat at Jarfly. Riding a bike along the Riverwalk. Kina like a stay-cation—really immersing people in all the great things to do around here.
It's the event we do each year that's open to everyone—kids, boyfriends, girlfriends, everyone."
What is unique about the all-female camping dynamic?
"It's unique because it's very open.
The women don't feel judged about situations maybe they've had. Or if they have kids, they find they can relate to another mom. So there's a lot of open, very comfortable discussion.
We keep our trips small—usually no more than 10 people. More than that, it's too big and you don't get that personal time. It's great to see people find connections.

And also get encouragement. There's never, 'I can do that for you. Let me show you how to do it. I'll start the fire.' Of, if we're backpacking and it's a steep incline and someone struggling a little bit with it, everybody sits down and we all take a break. It's a very encouraging, supportive environment.

Whereas with mixed company, you either want to prove you can do something so you push yourself to do more than you're physically comfortable. Or, you don't want to seem unprepared, so you don't speak up, and don't get to learn those skills."
Why do you feel this important for help women have such opportunities?
"Being in the outdoors, and having that accessibility, there's so much mental clarity you get out there. It's de-stressing. Being able to go for a walk. Or sleep overnight in the woods. Or maybe you have a goal of through- hiking the entire Appalachian Trail. I think ultimately it's very important not just for yourself, but to be a better person, but to also teach those skills to everybody around you."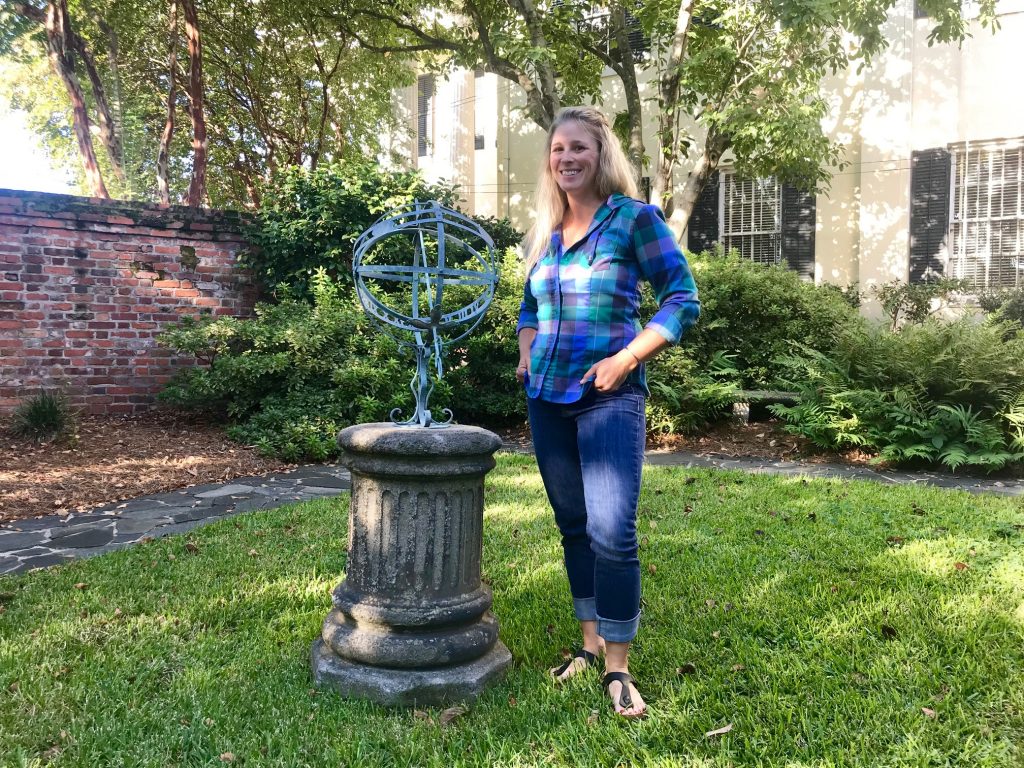 Age: 38

Hometown: Pollock Pines, California

Education: Bachelor of Arts, Psychology, California State University-Chico
Podcast: Chattahoochee River Conservancy
Book: "I just finished "Thirst: 2,600 Miles to Home" by Heather Anderson. She is the female who holds the record for hiking all three American long-distance trails in one year. So she did the Pacific Coast Trail, which is about 2,600 miles, the Continental Divide Trail,, about 3,200 miles, and the Appalachian Trail, about 2,200 miles, in 8 months. That's insane. Just insane. So this is her book about her first hike on the Pacific Coat Trail."

Favorite local restaurant: Jarfly
Cocktail: Vodka and club soda with lime juice
Best spot you've ever camped: Max Patch, Appalachian Trail, North Carolina
Best spot in our region for outdoor recreation: Providence Canyon
1 reason why everyone should go outside: Fresh air