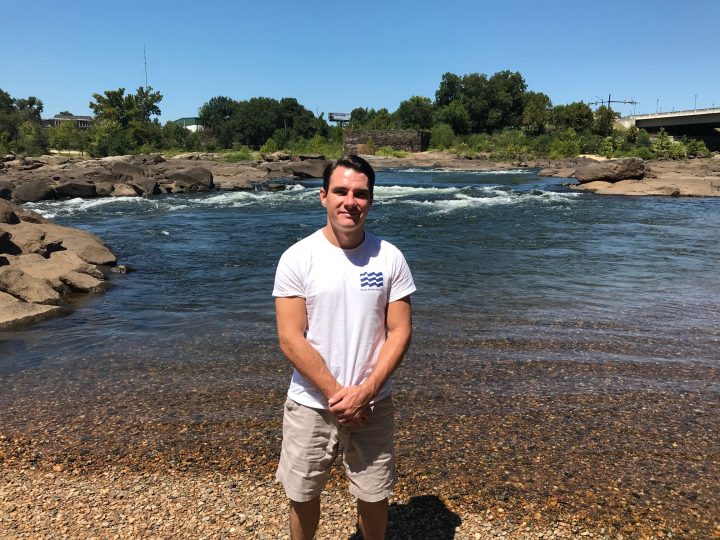 Team River Runner, Ft. Benning / Warrior on the Water
What is Team River Runner?
"Team River Runner is a national 501c3 nonprofit. The goal is to get military veterans and their families out on the water as cheap as possible, if not for free. To promote healing and fellowship with fellow veterans.
A lot of the veterans are coming back and wanting something with the adrenaline similar to what they experienced overseas. They tend to find whitewater an adrenaline process somewhat like what they had in combat.
We've had quite a lot of veterans coming out. There's been a good amount that have bought their own gear and really pursued this sport. They obviously like it. They're coming out, pushing themselves, and trying new things to get better."
What inspired you to get involved in this?
"I've always been very passionate about whitewater. I did 8 years in the National Guard. So it's a way for me to help share my passion with people who sacrificed a lot for our country and for us."
What kind of response have y'all gotten?
"The Team River Runner-Ft. Benning chapter just officially started here in March. It's definitely a big benefit having it here.
Every Thursday we have what we call Throwdown Thursday at 5:30 p.m. Veterans and their families can come out for a free 2-3 hour lesson down here at Waveshaper Island. There's always a pretty large turn-out for it.
A lot of other Team River Runner chapters are in cities pretty good ways removed from any whitewater. Like Atlanta—the closest whitewater is at least an hour away and it's a Class 1, 2. We'll work sometimes with Team River Runner in Chattanooga, and closest for them is the Ocoee.

I think we're in the prime location with the Columbus whitewater course right here in our backyard."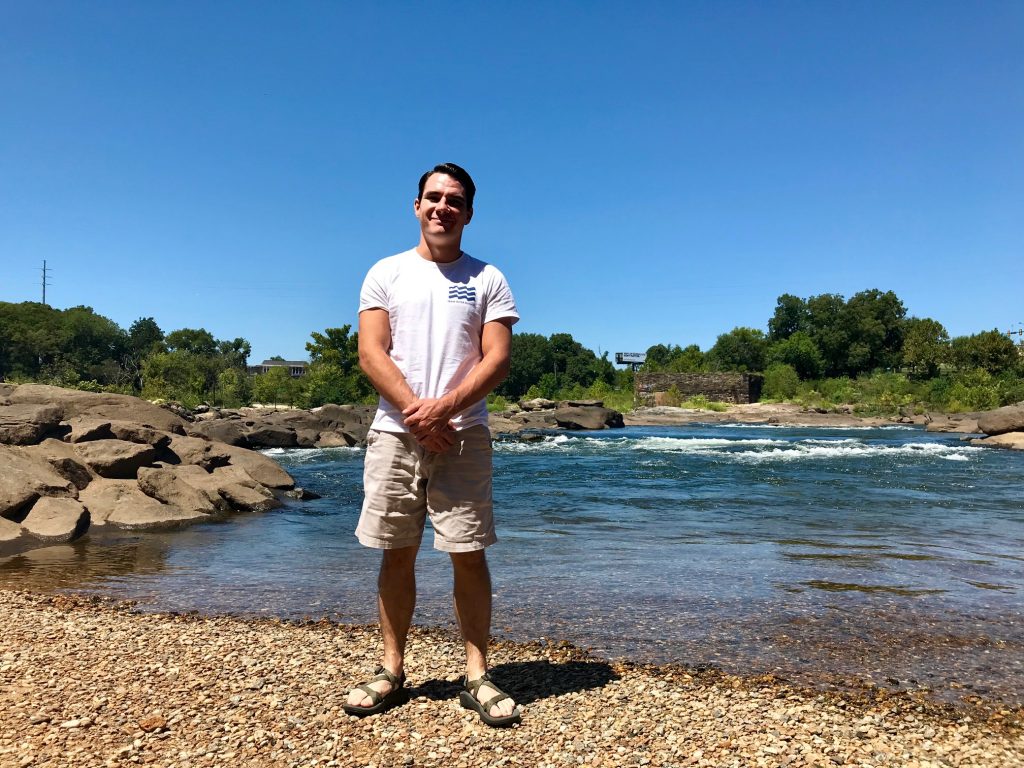 What drew you to whitewater sports?
"I've lived in Columbus all my life and was looking for a new hobby, something new to do. I just got my reenlistment bonus and was trying to find a fun way to spend that money. I took a day-long whitewater lesson and went out and bought all my gear the very next day. I've been hooked ever since."
What can people expect from the upcoming Warriors on the Water fundraiser?
"Warriors on the Water is going to be on Saturday, Sept. 14—which, September is National Suicide Awareness Month.
The booking and rafting is all done through Whitewater Express. We're trying to get as many veterans and rafters out here as possible to enjoy fellowship and healing with other veterans. 
A portion of the money will come back to Team River Runner-Ft. Benning and Objective Zero. Objective Zero is a suicide awareness prevention app that you can download on your phone. I downloaded to see what it's about—It's actually pretty neat."
Warriors on the Water
"Raft for Awareness, Raft for a Cause"
Saturday, Sept. 14
Proceeds to benefit Team River Runner, Ft. Benning & Objective Zero
Interested in sponsoring a raft for a veteran? Contact Whitewater Express @ 706.321.4720 or Team River Runner, Ft. Benning Chapter Coordinator Marc Manilla @ marc.manilla @ gmail.com
What do y'all need to make the first-ever Warriors on the Water day a success?
"The event is to raise awareness and to raise funds for these two organizations. We need to get companies to purchase rafting tickets for veterans and their families. Sponsoring a raft is $280—that's six rafting tickets. That would allow veterans to come out with their immediate family and enjoy this fellowship.
We want nonprofit organizations dedicated to veterans assistance to come down here on the Riverwalk and set up tents. Vendors to do the same—sell their wares and give a portion back to Team River Runner-Ft. Benning and Operation Zero."
Age: 31

Education: Pacelli High School, current Columbus State University student
Work: Pratt Whitney (metal forging, full-time 2nd shift)

Sport Specialty: "Surfing. I'm starting to dial down the front loop."

Favorite local restaurant: Chili Thai

Best beverage after being on the water: "I always enjoy going over to Chattahoochee Brewing Co. for a beer on a Saturday once I get off the river."

# 1 thing people need to know about Team River Runner: "That we're here for the veterans and their families. And we want to get people involved in this river. I think a lot of people are scared of the river because they hear about somebody dying out here, but who wasn't wearing a life-jacket.

We're here to share our passion and help veterans get on the water."