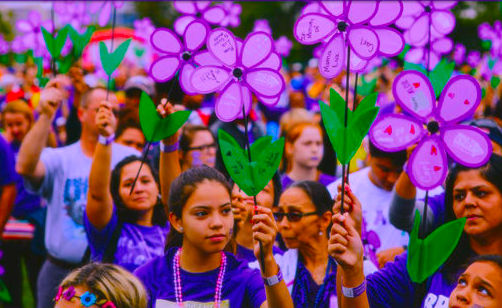 Community Steps Up & Together to End Alzheimer's
"I think that, presently, almost everyone has a tie to the disease, either by losing a loved one, or as a caregiver to someone with Alzheimer's."
Autumn Amos, Development Director for Alzheimer's Assoc.: Georgia Chapter, said that to ECL in June to explain the personal relationships at the core of the community's fight to cure this cruel disease.
Since that interview, Amos and a volunteer committee have ushered in a frenzied two months of fundraising ahead of the Walk to End Alzheimer's on Friday, September 20. Talking with fellow attendees during this time proved Amos' words on Alzheimer's impact on seemingly everyone around us. At a variety of events that proved to be friendly mix of fun and reverence, they are brought together to build up momentum and money before Walk day and, ultimately, succeed in their shared cause to end Alzheimer's.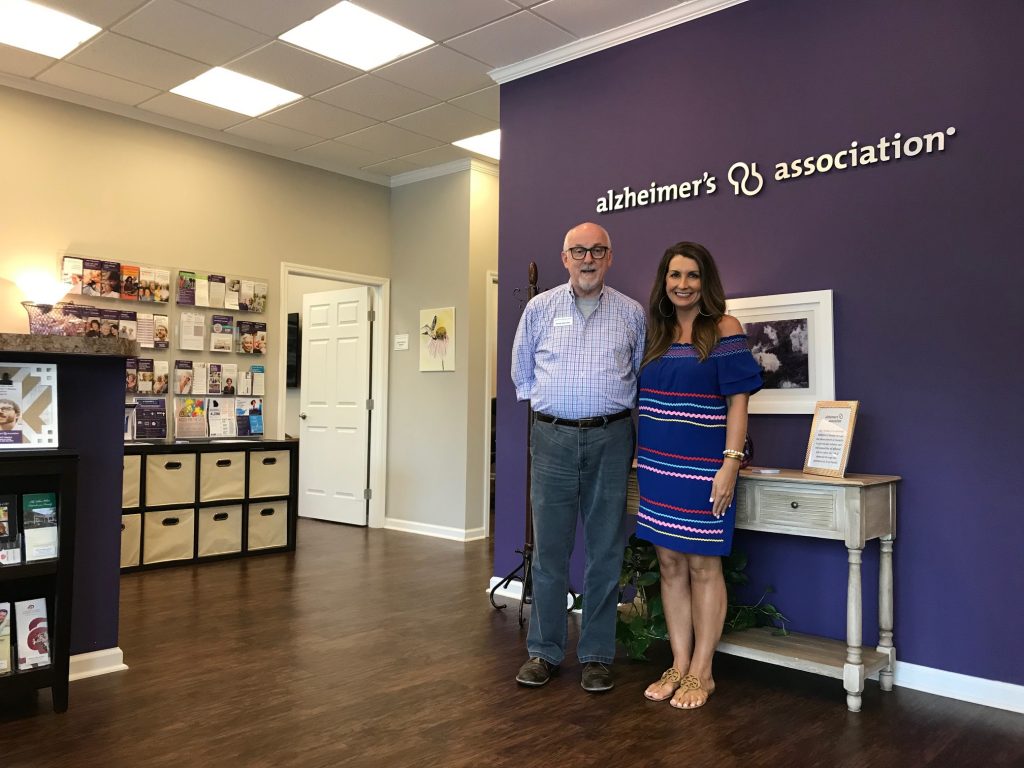 2018 WALK TO END ALZHEIMER'S
IMPACT IN COLUMBUS, GEORGIA:
516 referrals to resources / care-planning consultation\
1,960 service contracts to education programs
70+ caregiver support group meetings
500 calls to our 24/7 helpline
125first-responders trained
Opened in 2018, the local Alzheimer's Association office is located on River Road in a spacious, modern facility suited to its program and outreach needs. On a sunny July day, it hosted the Taco Tuesday and its considerable cult following.
Speaking casually over lunch in the lobby, volunteer committee members shared their reasons for joining the effort. Heartfelt memories of a grandmother jogging into her '80s before succumbing to Alzheimer's, the pain of watching a grandfather struggle to serve as a caretaker, the newness of the pain of a loved one's death just one month prior.
"Don't dwell on it and continue on," answers David Marlowe, Programs Director responsible for 21 counties in Georgia and Alabama on top of a constant stream of walk-ins to his River Road office, when asked how he can deal with a full-time fight against the disease that affects his father, Gerald.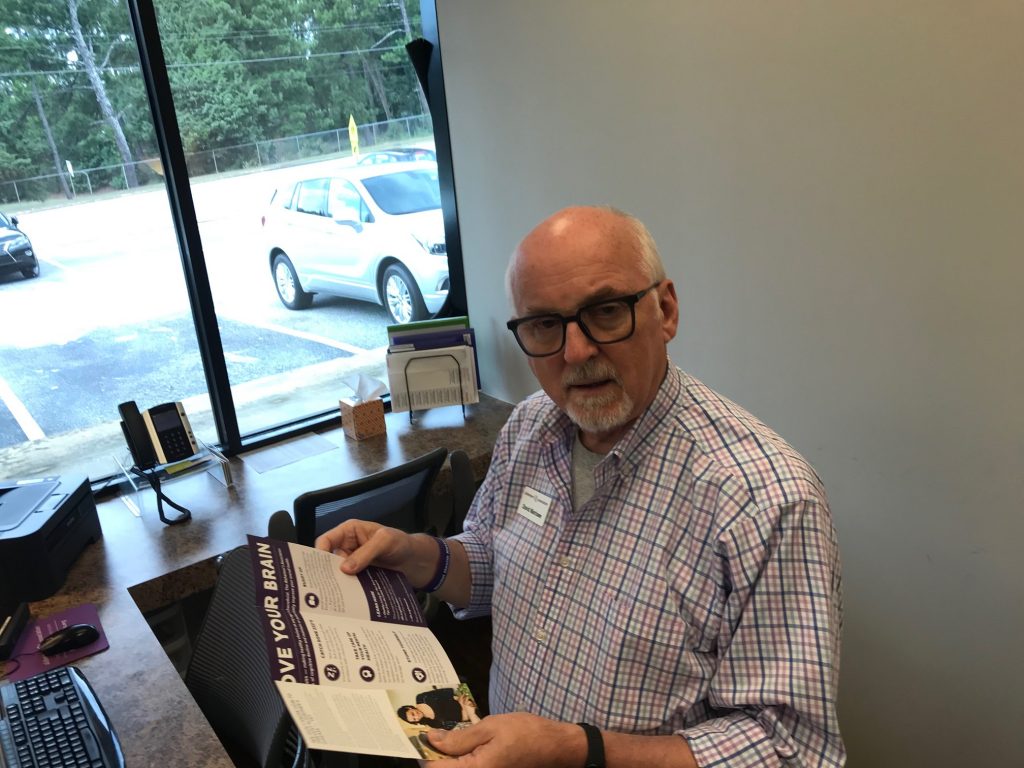 Proof of his positivity, Marlowe talks of his father has not displaying the often angry symptoms but, instead, remains "pleasantly confused" with a bent toward Barney Fife.
Marlowe's good-natured sarcasm soon yields to facts. His advice to best combat getting the disease reads like that of all good-health wisdom:
Don't drink alcohol
Don't smoke
Eat healthy
Smoking surprises some but Marlowe points out the importance of oxygen flow in the brain, smoking's deterioration of oxygen supply, and how this connects to strokes and other afflictions in the dementia spectrum that includes Alzheimer's.

Handing out assorted Alzheimer's Assoc. literature that includes end-of-life decision info, Marlowe offers one important time to avoid anger that arrives from both expert clinician and experienced caregiver: "Don't correct them."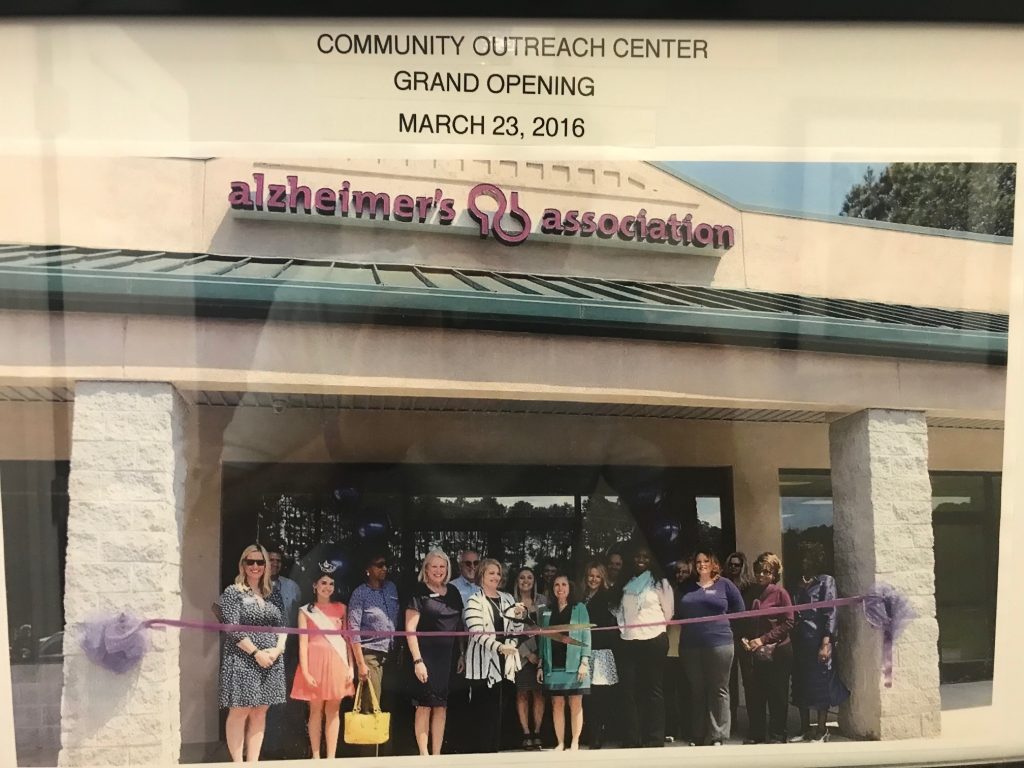 Held in more than 600 communities nationwide, the Walk to End Alzheimer's is the world's largest event that raises awareness and funds for Alzheimer's care, support and research. Here are some stats to show the size of this challenge in the state of Georgia alone:
4,298 deaths from Alzheimer's in 2017, an increase of

248% from deaths recorded due to the disease in 2000

9,873 people in hospice care with primary diagnosis of dementia

$1.18 billion Medicaid costs for caring for Alzheimer's patients

33.5% estimated increase in Medicaid costs anticipated for 2019-2025

533,000 caregivers

607 million hours of unpaid care for someone with Alzheimer's

$7.678 billion total value of unpaid care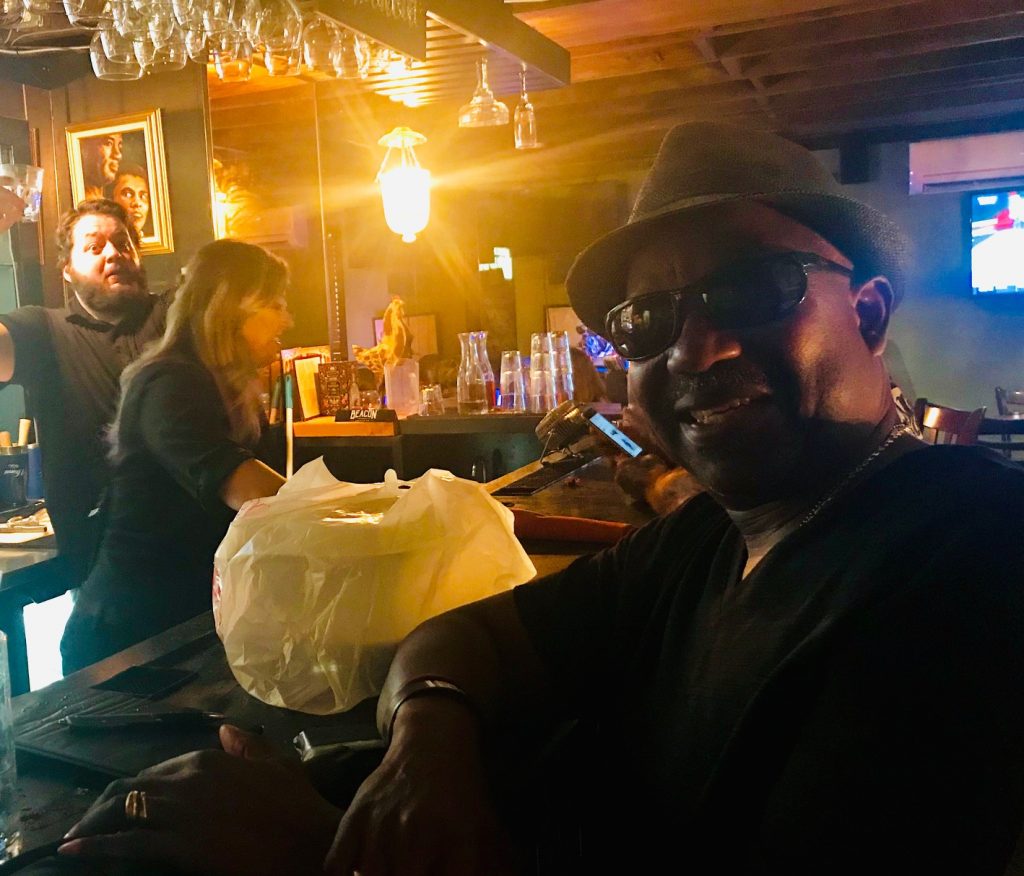 "Whew!" Larry X. Hicks exclaims when asked what it was like serving as primary caregiver (with help from siblings) of his mother (16 years) and father (4 years) as they died from Alzheimer's.
Popular with the Tuesday night bingo crowd at Wicked Hen for his upbeat,comical call of winning letters and numbers—and known to many as a fellow fitness fanatic at Orange Theory—Hicks has contributed much time and money as a Walk committee member the last several years.
Whether he's grabbing supper to take home or dining in, Hicks comes to show his support every Tuesday night that bingo benefits the Walk at Wicked Hen. "Even though I had my siblings and the help of in-home healthcare we hired," he says of the reason for his steadfast, infectious support, "I know how tough it is. How hard it is for everyone involved. We can stop the disease and we can't stop until we succeed."
Co-chairs of the 2019 Walk to End Alzheimer's,Susan and Bryant Walker own the Wicked Hen, a Midtown hotspot on 13th St. with a charming, hip restaurant downstairs and good-times/good-people bar  upstairs with attached balcony seating. 
Like other volunteers, the Walkers' cause is personal.
"I watched all of that go down," Susan says of losing her grandmother 3 years ago and her 86-year-old grandfather (Jack Sprouse) tend to her "all by himself." 
"We we inspired to give back," Susan Walker says of the couple's decision to not only serve as co-chairs this year but also donation proceeds from the popular bingo-night Tuesdays and trivia-night Thursdays to benefit the 2019 Walk.

"I've walked before but talked to Autumn and told her that we want to help however we can. We were moved to be a part of something bigger than us. Our fight continues because so many are dealing with these same issues right now, right here. We want to help put an end to that and we do that by opening up our restaurant to bring more awareness  and to fundraise for the event."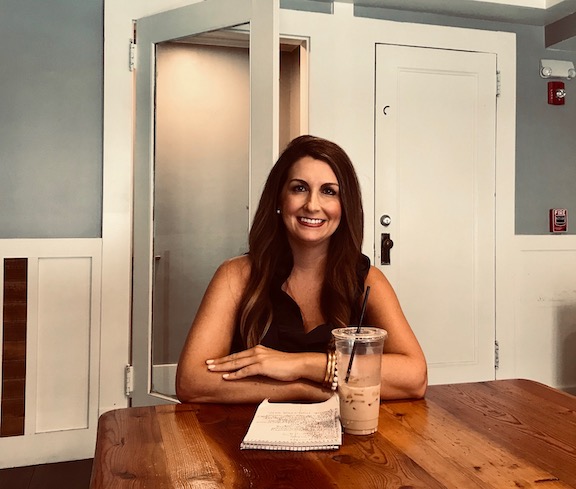 A University of Georgia graduate originally from Douglas, Georgia, Autumn Amos became compelled to help combat Alzheimer's after losing her grandfather to the disease 6 years ago. Just prior to the 2018 Walk last September, she stepped into the role of Georgia: Chapter's Development Director.
This grief connects her to the broad spectrum of community support behind the Walk to End Alzheimer's efforts. So does her positive approach to the overall event's vibe and purpose.
"You'll see purple everywhere," is how Amos describes the scene that sets up for the walk in 1000 Broadway median on the morning of Friday, Sept. 20.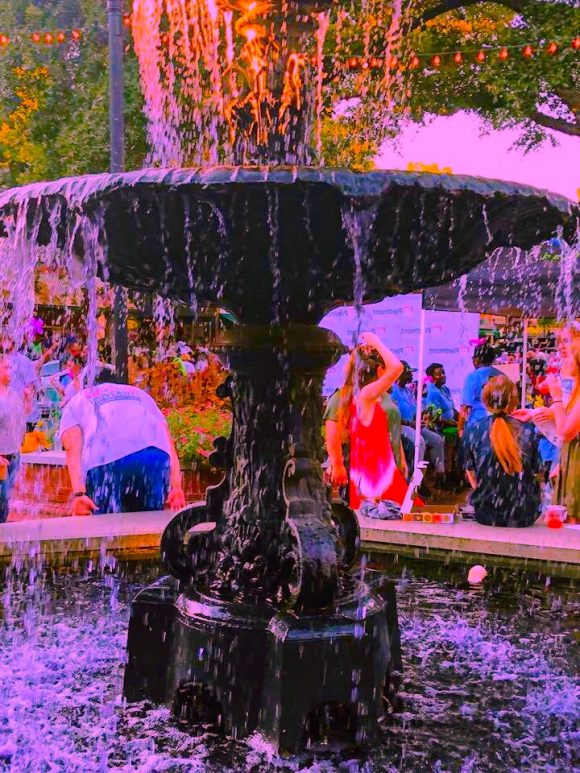 Fountains spring purple water, walkers sport purple Ts, and painted flowers show hope. To cap off the Walk, the Breakdowns—a stellar local Tom Petty tribute band playing the Uptown Concert Series with proceeds to benefit the Walk (again, family connections)—performs there at 7 p.m.
"What we want people to know is that we're here for you," Amos says of how and why this fundraiser helps the Chattahoochee Valley. "Our office is for outreach."
Sign for the 2019 Walk to End Alzheimer's – Columbus, Georgia here
Walk to End Alzheimer's Facebook Event Page\