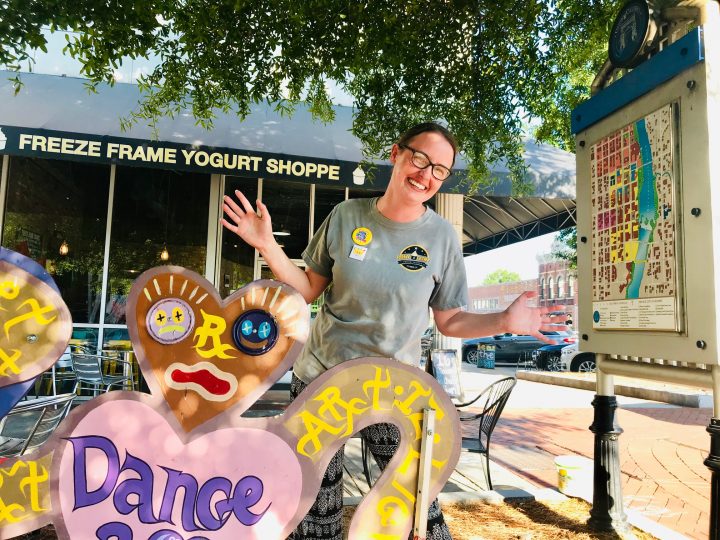 Better known as Smiley: Co-founder of SPARK Art—the creative force behind Columbus, Georgia Rocks sensation and Phenix City ArtPark
New public park celebrates Grand Opening Saturday, Sept. 14
Why did Columbus, Georgia Rocks become such a fun phenomenon?
"I feel like it became such a big success because it let everyone, whether they are artistic or not, get involved. It was more about spreading joy kindness instead of artistic ability. And so everyone, young and old, felt like they were part of a community project."
How did that initial inspiration lead the way to become SPARK Art, a nonprofit that led the charge in creating the new Phenix City ArtPark?
"The ArtPark was actually one of the very first goals set in our first meeting for SPARK Art, which was in December 2015.
The Columbus, Georgia Rocks project just put us on the map, really, as far as people may not know about SPARK Art, but they definitely know about Columbus, Georgia Rocks. It helped us build momentum and gain community partners and gain community support."
How does the ArtPark fit into the overall vision of Troy University Vice-Chancellor Dr. David White to transform the Phenix City riverfront?
"Dr. white was one of the very first people we reached out to talking about the ArtPark. We had a meeting and he absolutely loved the idea. It just grew from there. He's very passionate about art, as we are, and it's just a great partnership."
What will visitors to the ArtPark experience?
"If you come to the ArtPark during a festival, you'll get to experience artists painting, artists selling their things. If you go when there's not an event going on, there's still interactive art projects going on. You'll be able to see sculptures and local artists' contributions to the ArtPark.
During the grand opening on Saturday, there will be at least 4 pieces unveiled that nobody has seen yet. We're keeping them secret until the grand opening.
The permanent artworks will be installed on Phenix City land along the RiverWalk. The temporary stuff will be installed on W.C. Bradley Co. land—they're letting us use the land for the next 5 years. "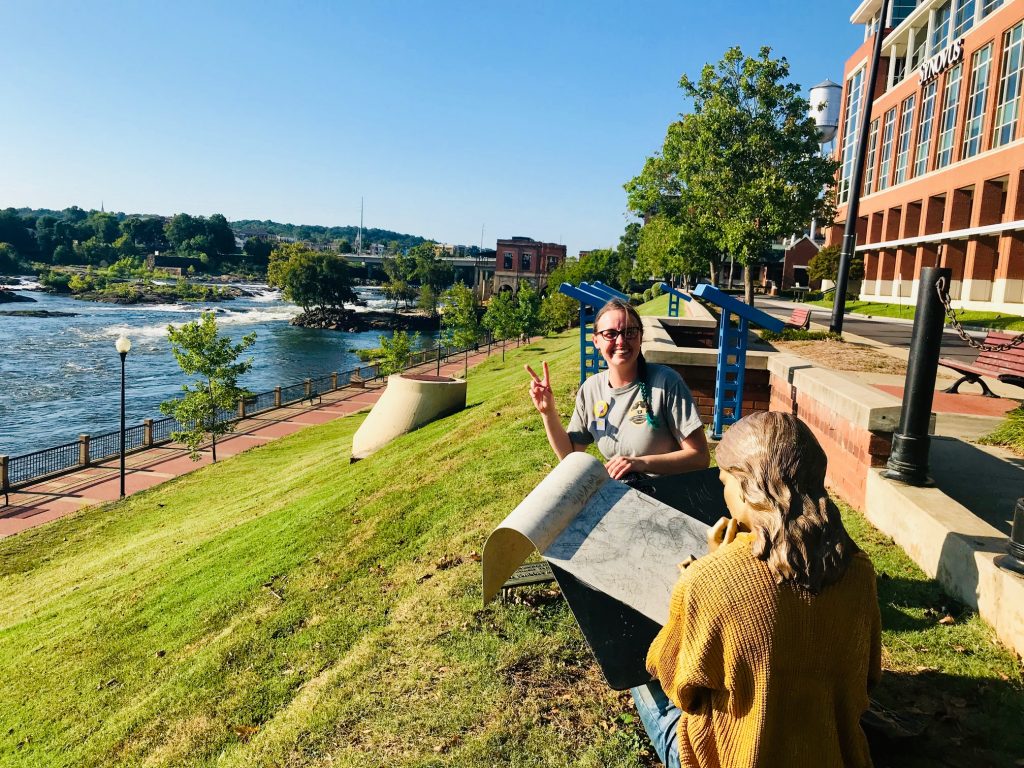 How do you balance life in the arts with your job as assistant manager at Freeze Frame?
"I've always loved being a part of the service industry. I'm not the kind of person who can sit behind a desk all day. I love human interaction. I love the fact that Freeze Frame sells art. With that, I get to talk to artists on a daily basis."
In your experience as after-school art teacher at Fox Elementary, how does art impact children?
"I feel like art is very important for children. They need art. It makes them happy. And they need a way to express themselves outside of bookwork and homework. Art lets them do that.
During my first year as an after-school art teacher at Fox, I knew that there was a family that was homeless. On the very first day of my second year, I asked all the kids to paint something that makes them happy. Paint what they're excited about. One of the children from that family painted her bedroom. Her family had found a home. So while all the other kids are painting their iPads, painting their video games she painted her bedroom. That was one of the most touching things I've ever been a part of."
How does public art impact a community?
"Public art makes people stop and think. You can see that anywhere it's placed around town.
It also makes people happy when they turn a corner and they see a huge mural, see all the colors. It's a happy way to live your life."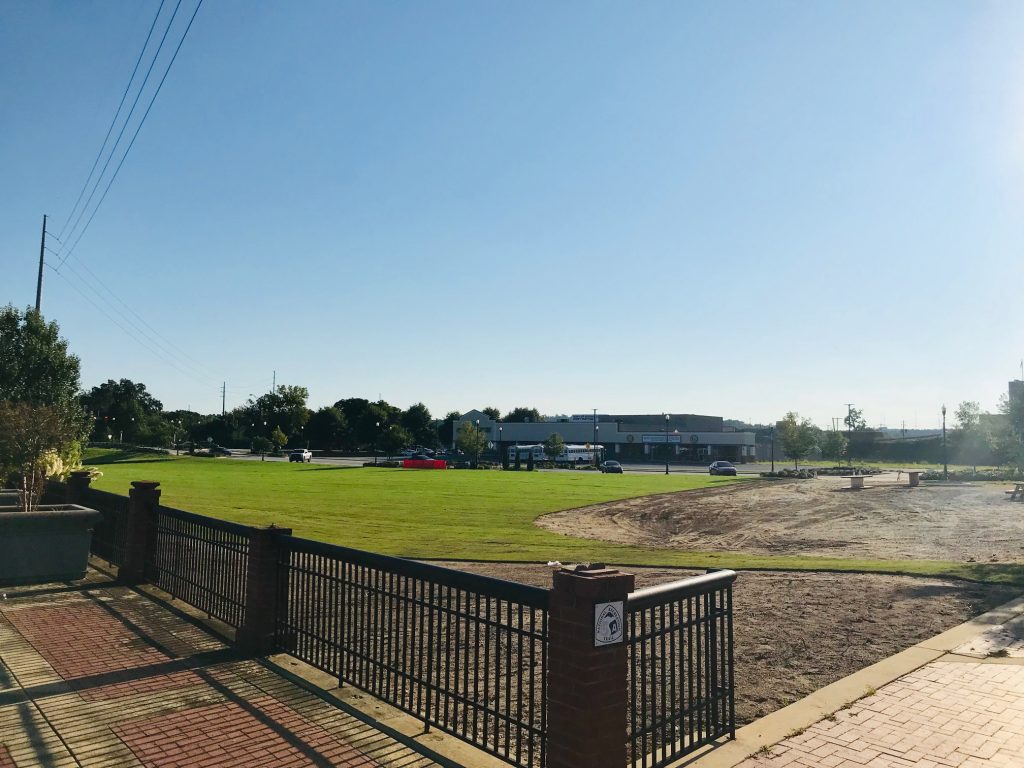 Age: 35

Education: Columbus High School, studied at Columbus State University two years until lost HOPE Scholarship

Favorite local artist: "Ralph Frank. I really love his style."

Favorite all-time artist: "Gustav va Klimt. I get a lot of inspiration from him."

How'd you get the nickname Smiley: "I got the nickname Smiley during my very first job at Sonic. I smiled all the time so they started calling me Smiley. And it just stuck. Everyone calls me Smiley."

Best concert attended: "Oh, wow … that's a tough questions—I've attended a lot of concerts. I really like Primus—they put on a great show. Danzig is another really good concert."

Book Now Reading: "I'm not reading anything at the moment but I just finished the 'Wicked' series. It's the 'Wizard of Oz' but the Wicked Witch's side of the story."