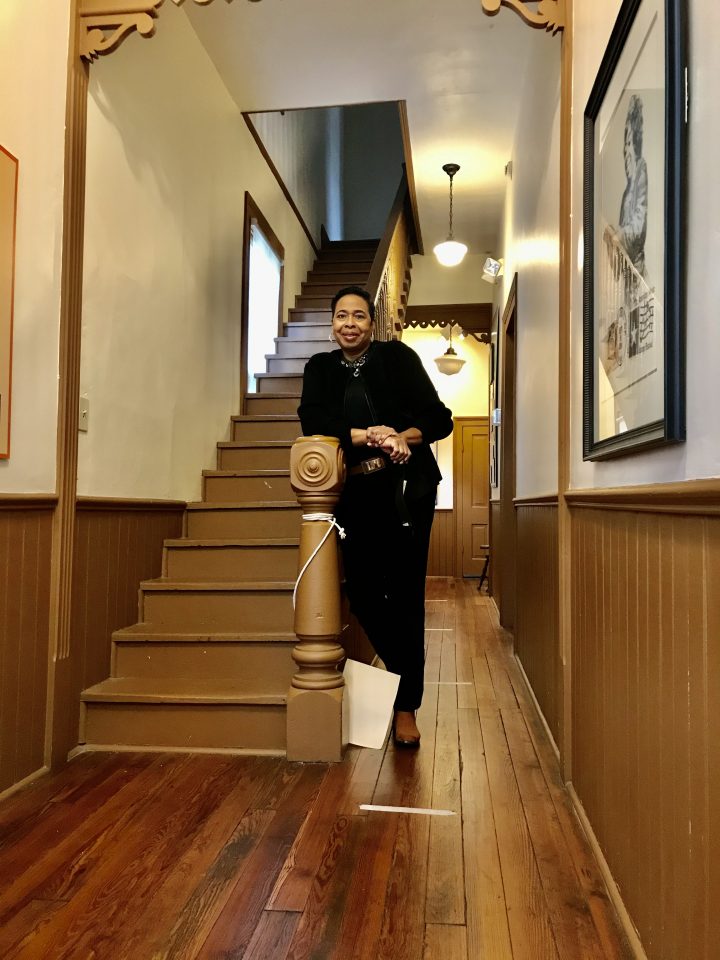 Chair, Friends of Ma Rainey

Community Liaison, Muscogee County School District
Is the legacy of Ma Rainey adequately preserved and presented here in Columbus, Georgia?

"We're getting there. We're on a journey but I do think we're getting there.

We have the house here. The movie [Ma Rainey's Black Bottom released on Netflix in December] helped.

Ma Rainey is known probably all over the world better than she is in Columbus, Georgia."

Are there any specific ways to build on that to better present her here? 

"We have some ways. We were working on some things with Historic Columbus and then everything got shut down with COVID.

When we first heard that the movie was coming out, we wanted to do a series of outdoor concerts and everything. Ma Rainey's Black Bottom was originally to be in the movie theaters, but then with COVID, it went to Netflix. 
It's hard to plan concerts and other things with COVID going on. And we don't know when it's going to be over. So we're kind of at a standstill right now."

Have you noticed an uptick in interest in Ma Rainey since the release of 'Ma Rainey's Black Bottom' on Netflix?

"Oh, yes. We have a steady crowd here at the house, with what we can adhere to as far as city COVID restrictions.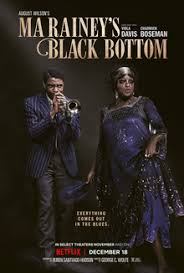 I think the most valuable thing people have to know is that the only two things that were really correct in that. August Wilson wrote the plan in 1982 and it was performed first in 1984. It's with Fences and The Piano Lessons as part of the 10-part series of plays written by August Wilson being produced into film by Denzel Washington. 
But we have to realize that it's fictional. It's a fictional event based on a rehearsal in Chicago. The only two things that are true is that it's portrayed in 1927 in Chicago. And that "Ma Rainey's Black Bottom" was released in 1927.  

August Wilson's plays are about the experience of African-American life. I think that movie shows what someone would be going through—exploitation and different things—as a recording artist."

What is the typical feedback from visitors to the Ma Rainey House & Blues Museum?

"Most of them, they didn't know this about Ma Rainey. The talent she was. She didn't start recording for Paramount until she was 37 years old in 1923. She did over 100 records and that's more than most famous musicians, like Michael Jackson, ever produced. And she wrote a lot of that music.

She had a short span from 1923 to 1928, '29. About 5 and ½ years.

Most people didn't realize that Paramount was a furniture company prior to that. They weren't in the music business.

I think people don't realize when she stopped performing, the key factors when she stopped performing. In 1929, as everyone knows, you had the start of the Great Depression with the stock market crash. And in 1927, you also had the release of the first talking movie with Al Jolson— "The Jazz Singer." 

Then she performed in tent shows for about 5 years, the types of shows she performed in before she signed with Paramount. Also, Paramount went bankrupt in 1930.
Then she performed in tent shows for five years; she also performed in those types of shows prior to signing with Paramount.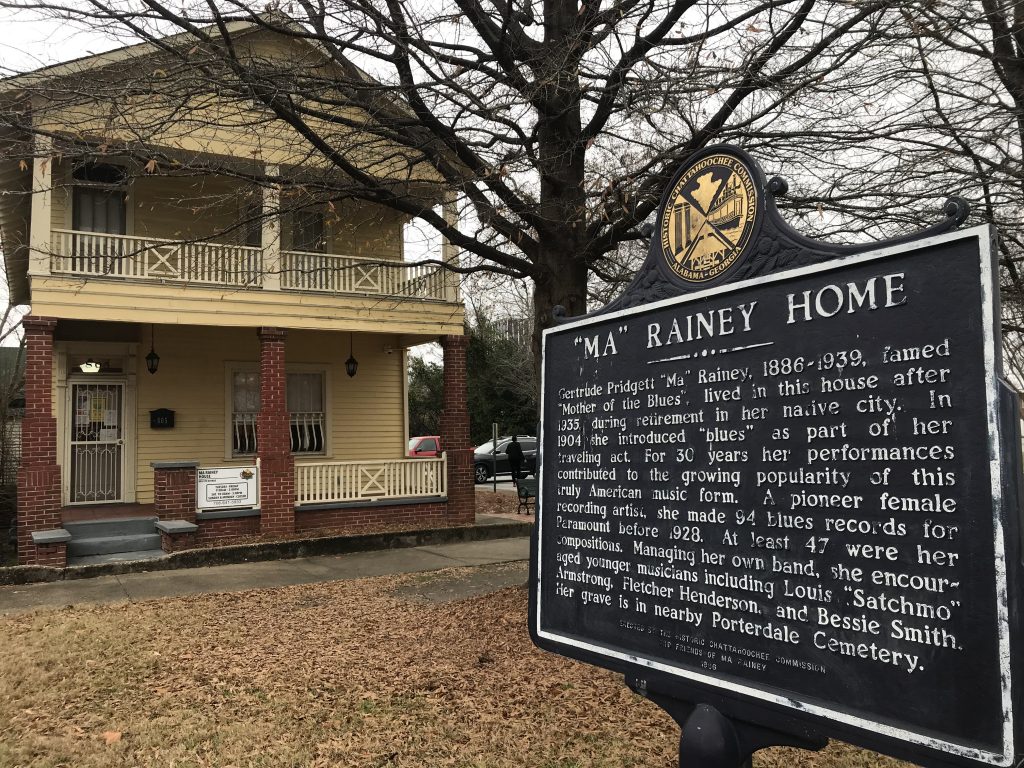 Is it surprising to you that she was listed on her death certificate as a domestic worker?
"She was listed as a housekeeper. We have a copy. No, it wasn't surprising. I think it was a shame, but not surprising, being a former history teacher.
You have to remember death certificates were not that prominent in Georgia until 1918. A lot of times they didn't do death certificates when people died. It's not the process we know today.
And in Columbus, they didn't realize who she was." 

So is it fair to say that the Great Depression is why she stopped performing and returned home to Columbus?

"The Great Depression, the stock market crash, Paramount filing bankruptcy, those are reasons. 
And then her sister and her mother lived here. Her mother died and her sister died right after that. She was 53 years old. She had lived a life on the road. So I think it was just time."

Are you surprised it took a playwright from Pittsburgh, Pennsylvania to bring her story to film?

"This play had been produced on Broadway in the '90s. Whoopi Goldberg played Ma Rainey in the '90s. We even had Ma Rainey's Black Bottom at the Springer Theater.

So I'm not surprised because I was very familiar with the play and I was very familiar with August Wilson."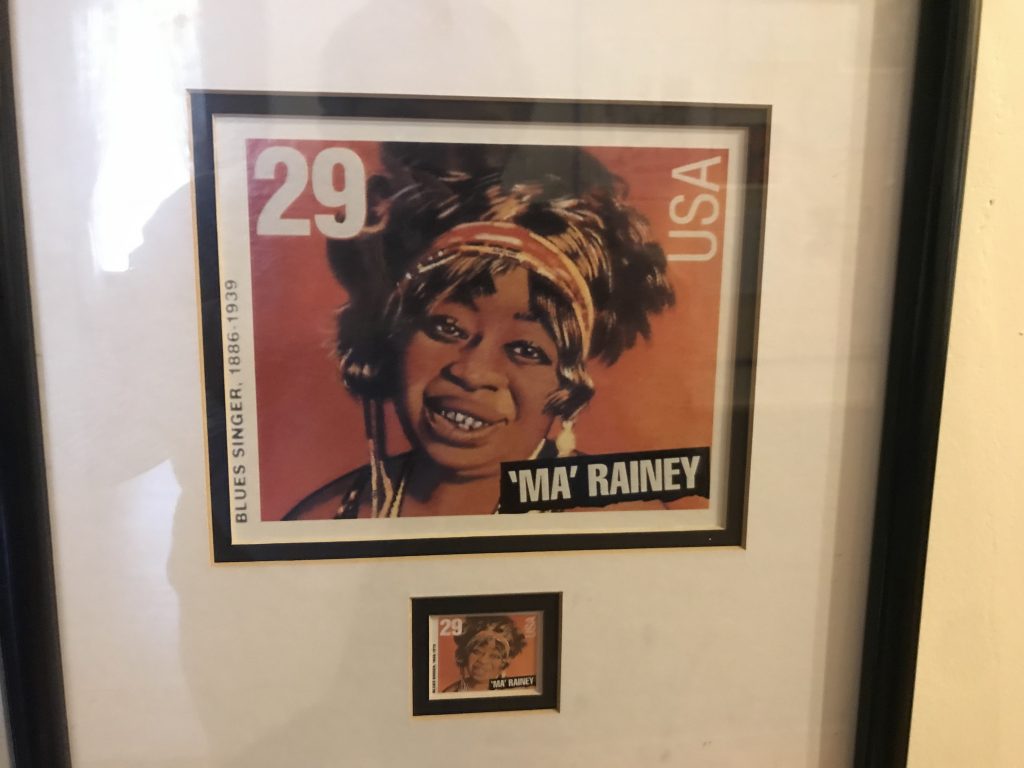 Ma Rainey was a pioneer. 

"She was very much a pioneer. There are so many things people don't realize. 

When she first left here in 1904, she was 18. She married Pa Rainey and they travelled as Ma and Pa Rainey, Assassinators of the Blues. Everything we can find out, they divorced and separated in 1916. 

She carried on. She had a band. She had a touring bus. So she was a business lady in her own right, even before she signed with Paramount at age 37.

She did minstrel shows and tent shows all over the country. Those shows were a big thing for African Americans. They would come through on Saturday, and they would have a parade through the center of town. Prior to the day of them coming through, they would slap up these signs on businesses all over town. They would have a two-day show then pack up the tent and go on to another city. 

When she wasn't in a show, she was on her own. Her bandmembers included Thomas Dorsey, who was the bandleader and wrote many of her songs. He went on to make religious music, including 'Precious Lord Take My Hand.' He was famous for saying, 'After being with Ma Rainey there was nowhere else to go but to the Lord.'
Paramount had a list of African-American artists that they promoted during this period. Mamie Smith was the first jazz lady. Ma Rainey wasn't the first woman to record the blues. But I think she was the one that laid the foundation for everything else. She was the one that left her mark as the 'Mother of the Blues.' You have a lineage of blues singers that came up through her all the way to Billie Holiday. Bessie Smith was her protege.

She wrote about her sexuality. She wrote about being exploited. Blues was their story. And for most African Americans during that time, it wasn't a good story, but it was told anyway."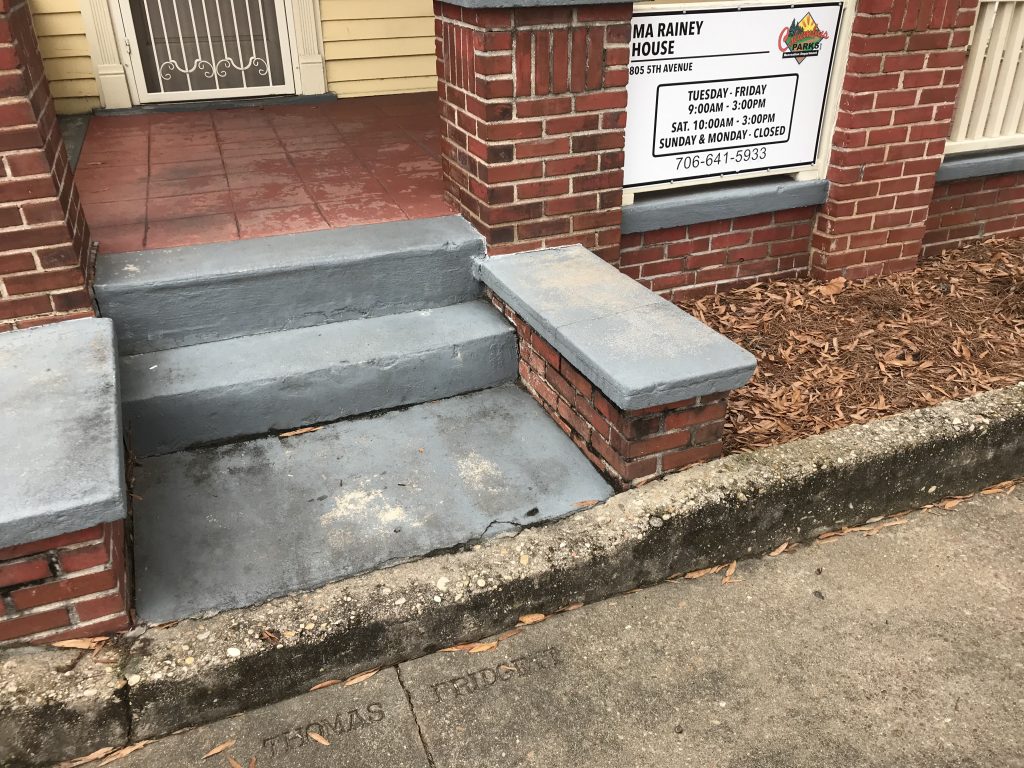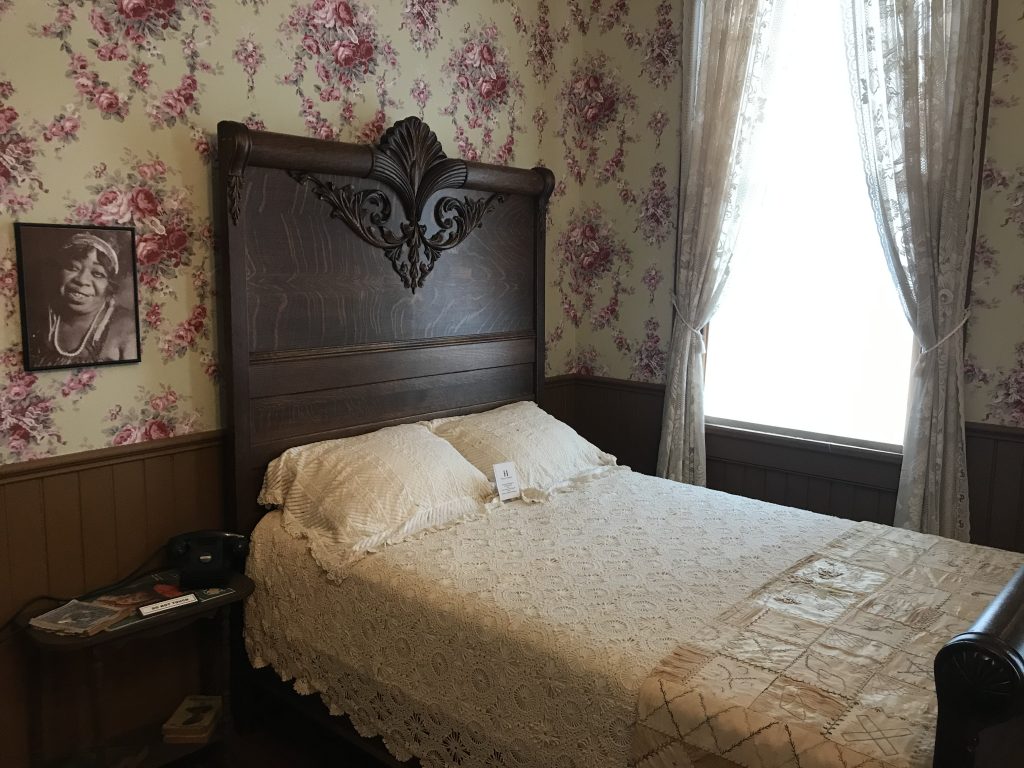 What do you foresee as the future for the Ma Rainey House & Blues Museum?

"I'd love to see it on a national level as a property. My dream would be to buy the Greyhound Bus station and have a complex of artists from the house to the bus station that's for sale.
Maybe have a musical and artist community in this block right here in this historic district.
When we started this journey in 1990, when the house was stabilized. Then it took another 15 years to raise the money. Congressman Sanford Bishop helped us get the Save American Treasures grant, which I wrote. BB King came and did a concert to raise money. Add in some of the hotel-motel tax from the city and personal donations and that's where we are now."
Back in the 1980s, the Housing Authority bought the house for a little over $4,000. Frank Martin was the mayor and the City Council had this debate over whether to save the house or to demo it for parking. It came down to black and white racial lines whether to save it or demo it. It was one of the times where the mayor got to vote to break a tie in City Council. Frank Martin and I had a lot of discussions before he died as to why he did it and why the house needed to be preserved.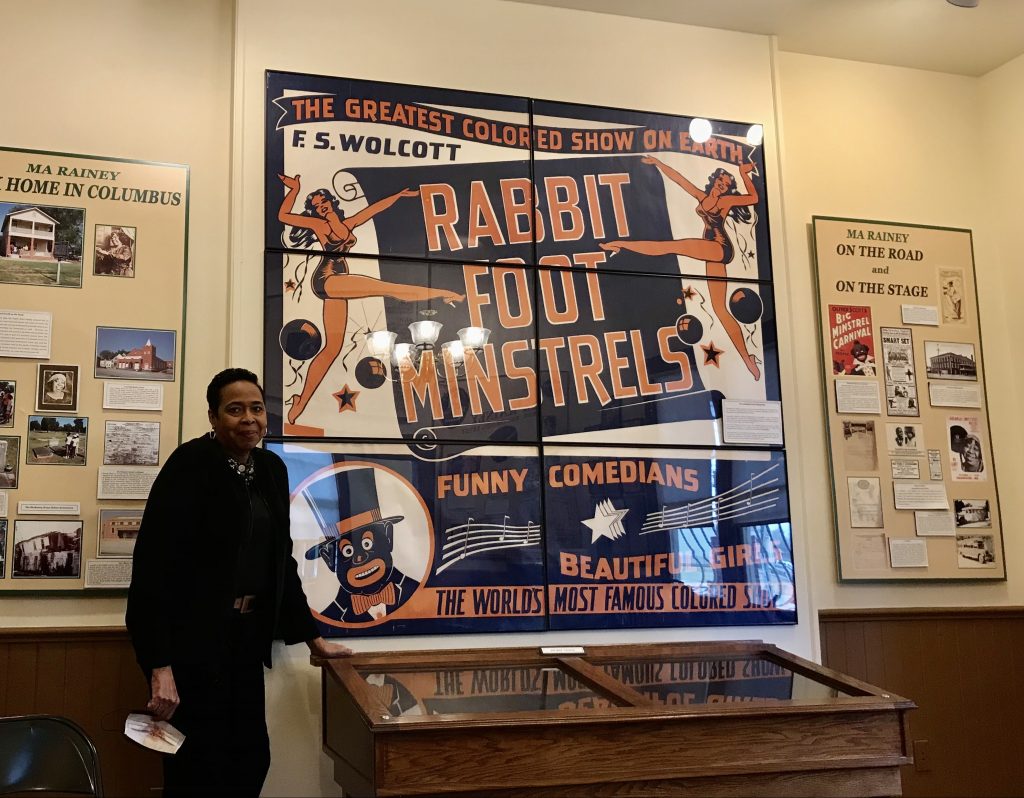 Hometown: Hot Springs, Arkansas

Education: Undergraduate degree in Social Studies from Lincoln University. Master's in Special Education from Columbus State University

Professional background: Educator with the Muscogee County School District. Taught at various schools and held various positions. Retired then returned to work in current position as Community Liaison. 

Start date with the Ma Rainey House: "I've been with the Ma Rainey House for at least 30 years. Some of us started to work on it. Virginia Peebles, Amy Carroll, myself,  Some of us Elizabeth Barker, back when she was a baby. We used to say we were the Steel Magnolias."

Favorite all-time musician (besides Ma Rainey): "Prince and Ray Charles because of how they play. For performance, Mahalia Jackson and Aretha Franklin."

Favorite artifact in Ma Rainey House: "This poster. It is more than Ma Rainey. It represents the African-American entertainment culture of that time." 

The # 1 Thing You Want theWorld to Know about Ma Rainey: "She was a phenomenal performer. She was a woman in her own right. She knew she wasn't the prettiest lady. She wore a lot of ornate gowns and things. She was a pure entertainer. Her audience was her job and she did a wonderful job. And she never forgot Columbus."