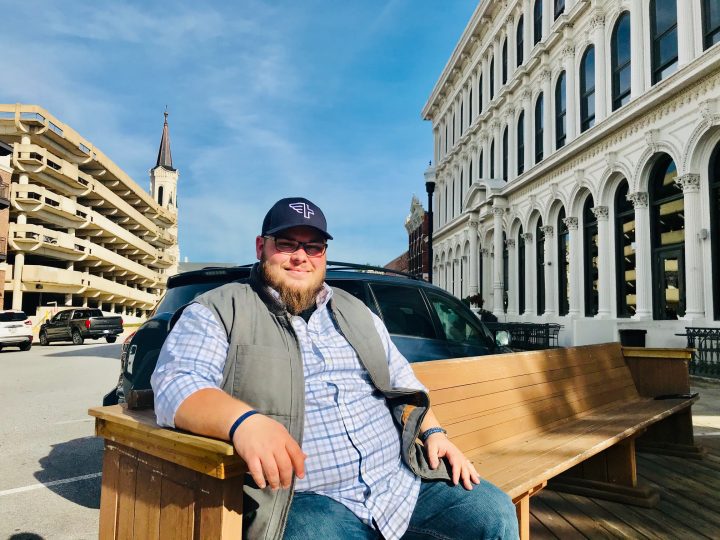 * President, Columbus Jaycees
* Preacher, Warm Springs Road Church of Christ
* Owner, Lee Snow Design & Marketing
What happened to the annual Jaycees' Haunted House? It was such a big Halloween tradition here for such a long time.  
"It was part of the old chapter, which disbanded in 2015.

I was not here during that time, but from what I understand, it became so expensive because of the insurance that they could no longer make it feasible. The chapter owned that house that it was in, it was sold not long before the chapter folded.

So, it's not something we're looking into because we don't have the location [5th Street in the Historic District] anymore and insurance is  ridiculously expensive now."
The Columbus Jaycees became organizers of the Miss Georgia Pageant and first brought it to town in 1946. Any association with that still?

"That was part of the old chapter, though I believe the organizing group became its own entity  in the 1990s."
What can you tell me about the history of the Jaycees organization, both nationally and locally? 
"JCI—Junior Chamber International—turns 100 years old next year. It was started in St. Louis,Missouri by a guy named Henry Giessenbier. He started it as a young men's networking for people that were technically not old enough to be part of the chamber. 
 JCI is not associated with any chamber of commerce—though many chapters work with their local chamber of many things.

The Jaycees have had a hand in so many major developments in our country's history since 1920.  We were the first group to go to Congress and lobby to start the draft before World War II, before Pearl Harbor. We've implemented street lights, seat-belt laws, the FBI's use of fingerprinting. The National WIldlife Federation started as a Jaycees project. Five presidents have been Jaycees, 6 vice-presidents, several Supreme Court justices.
It's now an international organization with chapters in 95 countries worldwide. Still headquartered in St. Louis. It's now a co-ed organization—there's a pretty famous Supreme Court case about that.
The organization's goal is to identify and then isolate a need, whether it's local, regional, national, or global. Our leadership training comes in how we implement strategy to address that need. 
In 1941, the Columbus chapter formed. At the end of the '40s and early '50s, our Jaycees were the ones that lobbied and fundraised so that the state of Georgia could facilitate the polio vaccine in our state. 
The Jaycees have this thing called senatorships, essentially where someone has been gifted the status of honorary lifetime Jaycee. A few members from the original chapter—Trey and Sherri Womack, Larry McWhorter—took on this status. They took the bank accounts, all the documents, and kept it so that, if a new chapter was ever established, they would have everything they need to get off the ground. Because of them, we started with our 501c6 status in order when we relaunched in 2018.    
As far as the JCI is concerned, our chapter is a year old. We relaunched carter in 2018. as far as JCI, only a year and a half old. But as far as the legal documentation and the name, we're 78 years old."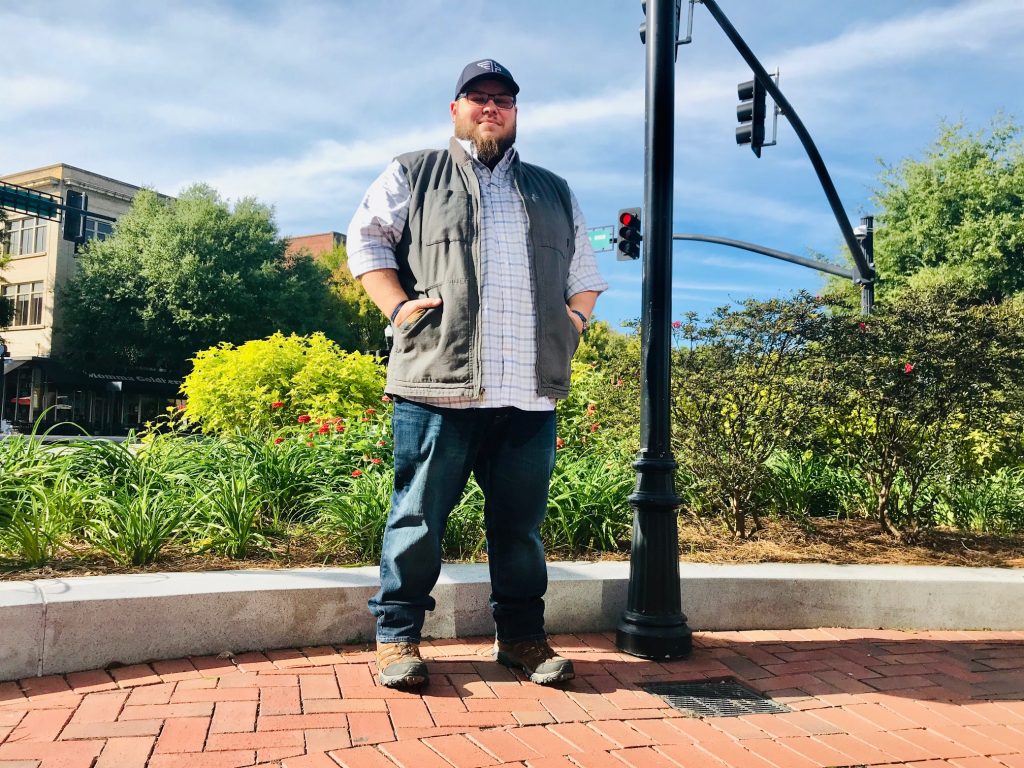 What are the Columbus Jaycees involved with at the moment?
"We have a monthly volunteer project at Ronald McDonald House, where families stay while their children are in the hospital. We cook dinner for them one night a month. So it's not a huge task on us but it's something done by the old chapter and we're glad to have that homage to our history and continue serving those families..
Right now, we're trying to focus on growing our group through community events. We had a Home Run Derby food trucks, community folks, at Golden Park in August. Just kind of a fun thing. Not that many people turned out—6 or 7 batters—but hopefully it'll grow. 
We've learned in our community things started off very small and then grow. Very much boots-on-the-ground to get that good growth."
And now y'all have a membership drive underway. 
"The goal is to have 35 new Jaycees by the end of 2019. We started the year with 14 members. Started this initiative Oct. 7 and in the first 10 days we recruited 15 new Jaycees. Of the 31 new members, only 1 of them is from the old chapter." 
How did next week's golf tournament come about?
"We decided to have a golf tournament last year. Turned out, no one on the committee for the tournament had actually played golf. So that made things interesting. We were Googling the rules and all this stuff.  The event doesn't really advance the Jaycees' mission but we made pretty good money for a fundraiser, so we decided to do it again. 
We're hoping to make enough money so that in 2020 we can take on a project at cost or at a loss, without having to worry that it might break the bank. Just do the projects."
The tournament's coming up on Friday, Oc.t. 25th, at Bull Creek. $50 a person to enter;  $200 for a 4–person team. First place wins $400 cash."
What caused the original Columbus Jaycees chapter to fail? 

"JCI is is for people 18-40. Overall, civic involvement has gone down a lot over the last 20 years. At the end of the old chapter, I think they looked around and noticed that there wasn't as much interest from the community. A lot of them were past 40 and sticking around. Others didn't really see much of a future for the chapter."
 
Why do you think this new chapter will succeed?

"Because overall we have realized we were sticking to our guns too much in the past: 'This is what we do, these are the projects we do, this is how we recruit, this is how we advertise. We've stated branching out from that approach. Like with our Instagram account. 
Right now, we're focusing more on the leader and professional development side. JCI has something called the Passport to Civic Leadership. It's a program that offers step-by-step goals and encouragement for members designed to help grow them professionally in their career, whatever that career may be."
Hometown: Arab, Alabama
Family: Wife Rebeka ("It was her ideal for us the join Jaycees"), biological son Joshua and Rebecka is pregnant with son Matthew. We are foster parents Muscogee County. Right now, we have a 9-month-old and 4-year-old. We've fostered 14 children since we stated in 2012."
Favorite Podcasts: 'The Meat Eater / 'No Dumb Questions' 
Favorite meal: "Anything Chinese."
1 thing Columbus has going for it right now: "So many people here are passionate about giving back and determined to do good things. Really shows the heart of this community.""
1 thing holding Columbus back: "That we have 2 cities under 1 name: South of Macon Road and North of Macon Road." 
 #1 reason why to join the Columbus Jaycees: "I joke around and call it 'selfish volunteering'—you get so much out of it. You get the benefits of volunteering on a project, serving as project manager, all in efforts for giving back to the community. But at the same time, you're growing as a young active citizen as you grow as a leader."