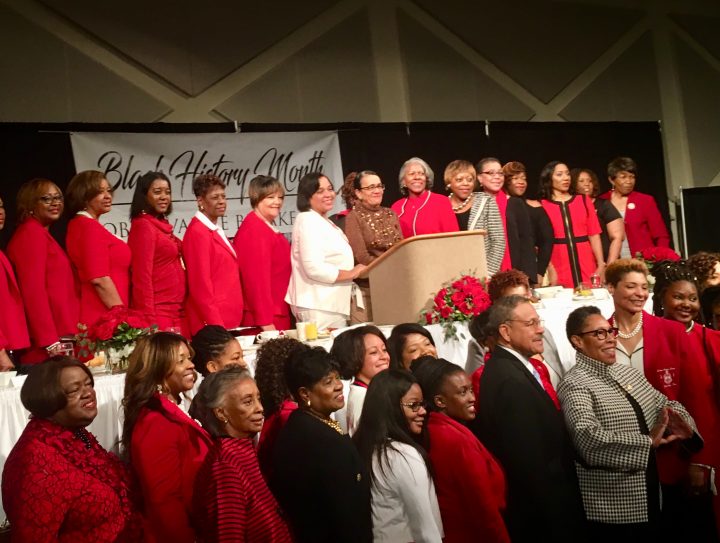 Emotions ran high early this morning at the Columbus Convention & Trade Center during the 34th annual Black History Month Observance Breakfast.
After previously announced recipients of the Emerging Leader (Lauren Chambers) and Unsung Hero (Ronzell Buckner, proprietor of Skipper's Seafood and creator of a Civil Rights history trail in Carver Heights), the top-secret 2019 Legacy of Leadership Award winner was revealed with the introduction of Lula Lunsford Huff.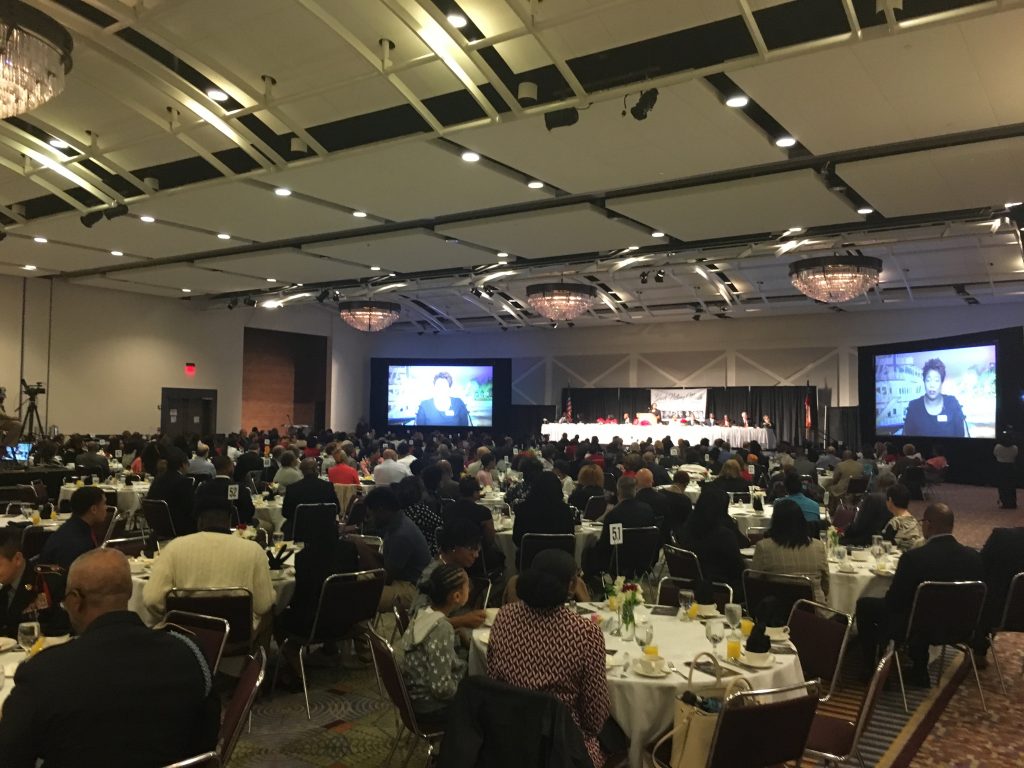 "I don't know what to say about myself since now you know all about me," Huff said with a smile moments after taking to the stage clearly overwhelmed in the magnitude of the moment.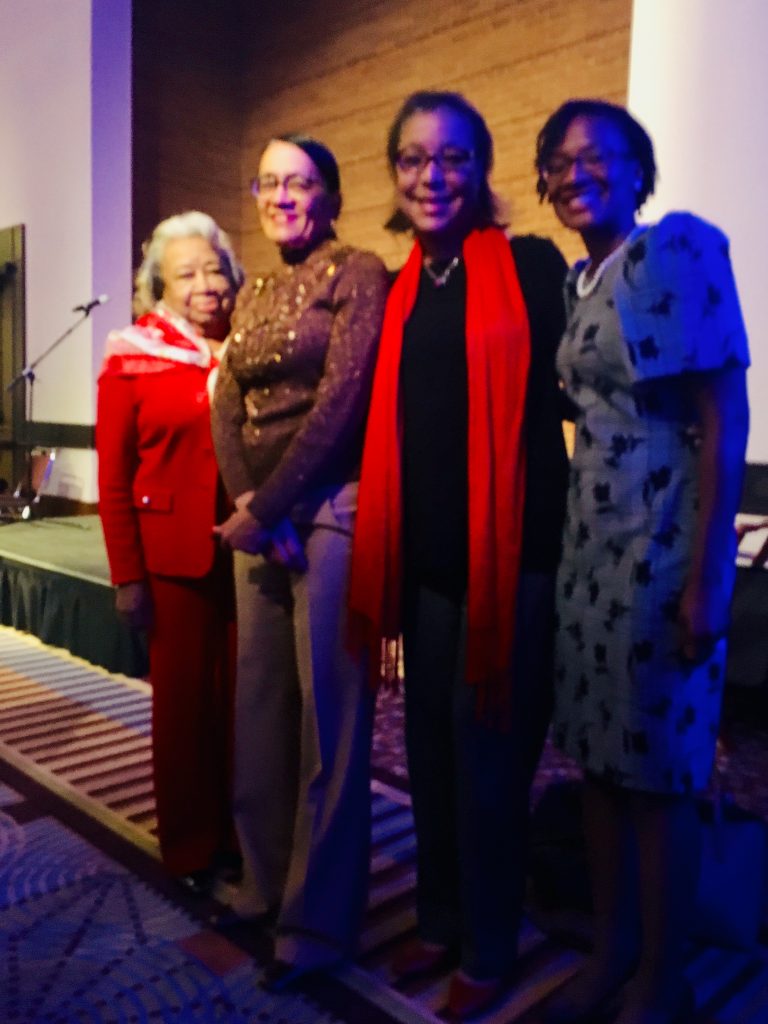 Huff was referencing the just-finished video that introduced her life and work to the audience (via interviews that included husband Charles and daughter Tamara) leading up to winning the 2019 honor bestowed on those "that have demonstrated a continued commitment to improving the African-American community."
The 400-plus attendees learned from the video introduction that 69-year-old Huff had:
Inherited a "ridiculous work ethic" from parents Walter and Sally, both credited for working "18 hours a day, 7 days a week"
Graduated from Spencer High School, Howard University and earned her MBA from Atlanta University
Was stern in "expecting the best of you" but always remained "warm and caring"
Now in her fifth four-year term, she was elected in 1997 as the first African-American Muscogee County Tax Commissioner
Is a skilled carpenter and in the '70s crafted stylish West African-inspired dashikis
"I would give my life for each of you," Huff told a crowd that included siblings coming in from out of town. "That's what God expects of me for granting me the ability to work harder to get to the next place."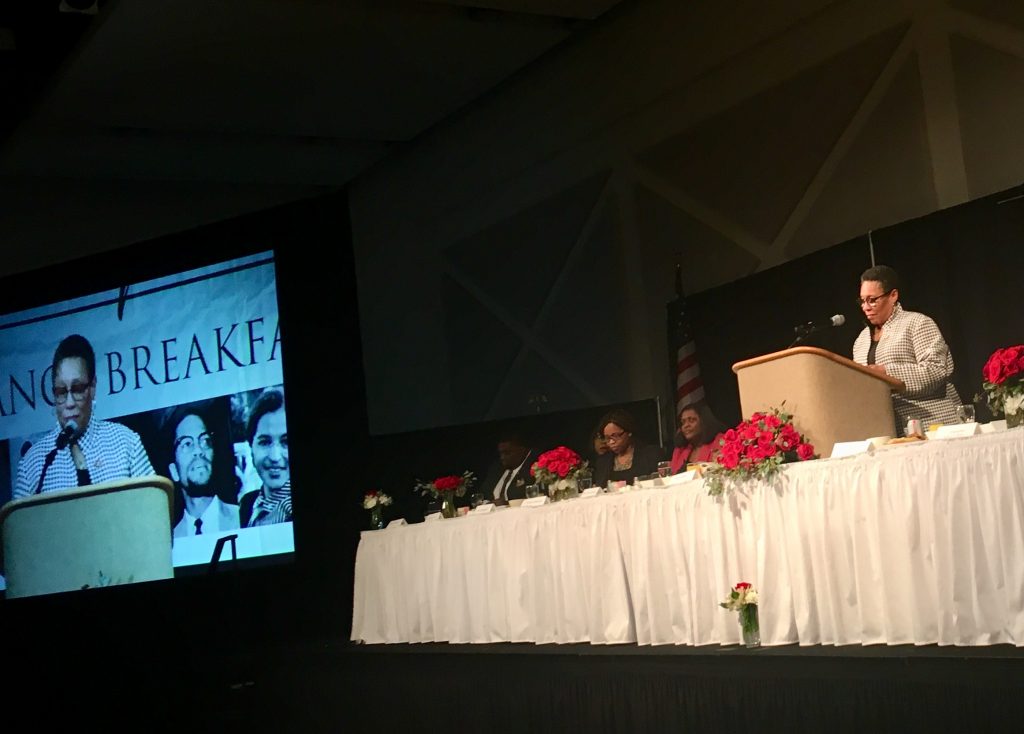 A fiery speech by featured guest speaker U.S. Rep. Marcia Fudge of Ohio came next. Her brutally honest, no-holds-barred stance on race, racism and the American way started and ended with selections by poet Langston Hughes. But the bombshells came when the Congresswoman, at a podium that in past years featured such rising stars as then-Sen. Barack Obama, stated:
"Stacey Abrams would be governor if Georgia's lowdown governor hadn't cheated" when "we let the fox guard the hen house."
"You are lazy and ungrateful if you don't vote."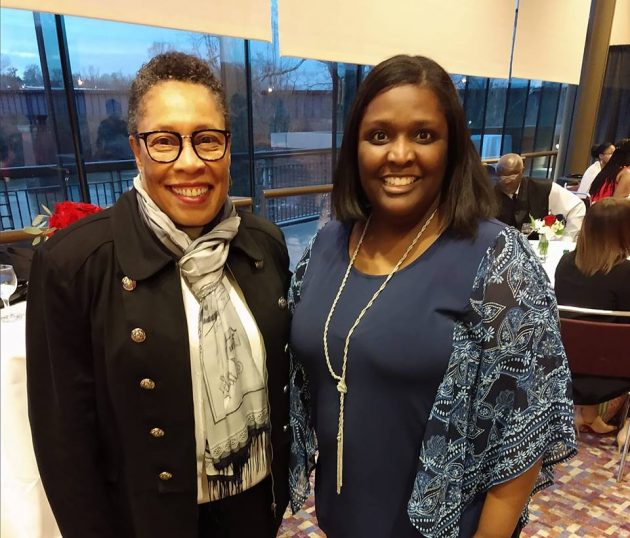 The only other white dude on the stage besides Mayor Skip Henderson, former Mayor Bob Poydasheff, a Republican, earned laughs by following Floyd by joking, "It's unfortunate that she stole my remarks."
Poydasheff echoed Fudge's "we are a great country" statement in sharing with visible reverence how "my life was saved by a black man," Eli Garner, who shielded him from a RPG in Vietnam. The 88-year-old retired U.S. Army Colonel concluded with the Judeo-Christian command, "Love your neighbor."
Black History Month Breakfast Observance Committee Co-Chair with Poydasheff, local attorney Tremaine "Teddy" Reese was the final speaker. He noted proceeds from last year's breakfast were donated to the Liberty Theater ($10,000), the Urban League's job training program for youth ($7,500), and the revamped Columbus Black History Museum & Archives ($7,500).
Keeping the event's emotions flowing to its conclusion, Reese then announced this would be his last year as co-chair due family reasons. With tears in his voice, he thanked "friend and mentor" U.S. Rep. Sanford Bishop. The two men hugged as Bishop handed him a framed Congressional Proclamation acknowledging Reese's efforts.