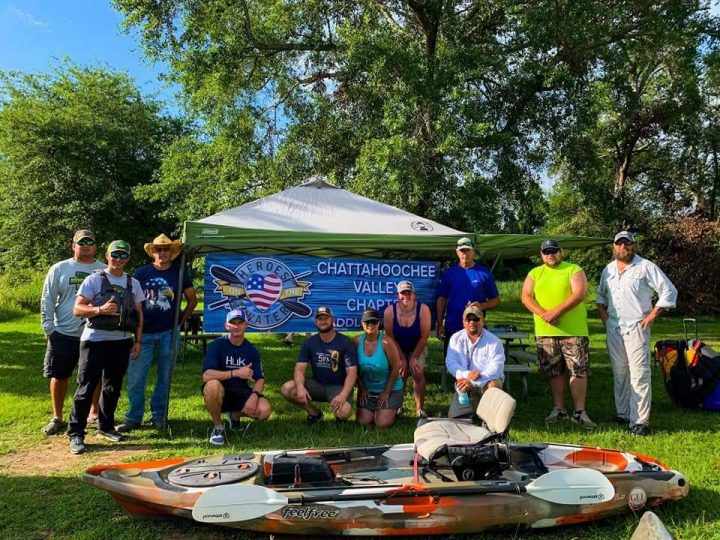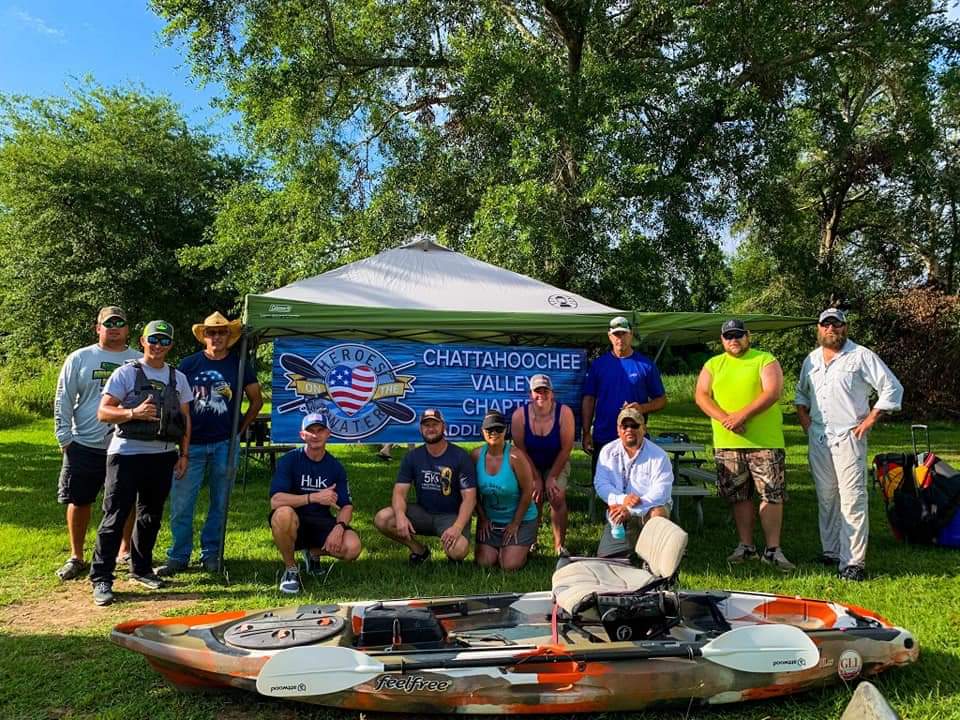 By Andy Carpenter
My son, who just turned four, loves the book The Invisible String.

It's a story of reassurance and connection between people — no matter what the circumstance or distance or time. As my son works through separation anxiety, potentially heightened by the persistence of COVID and the fears and uncertainty surrounding it, I can see his mind churning, working towards a resolution that makes sense and offers comfort.

There have been moments where he referenced this story, and I know he found comfort in its message: No matter what, I am connected to you. And you are connected to me, no matter what. This allows a certain degree of comfort within myself, knowing that my son is prepared to face his fears.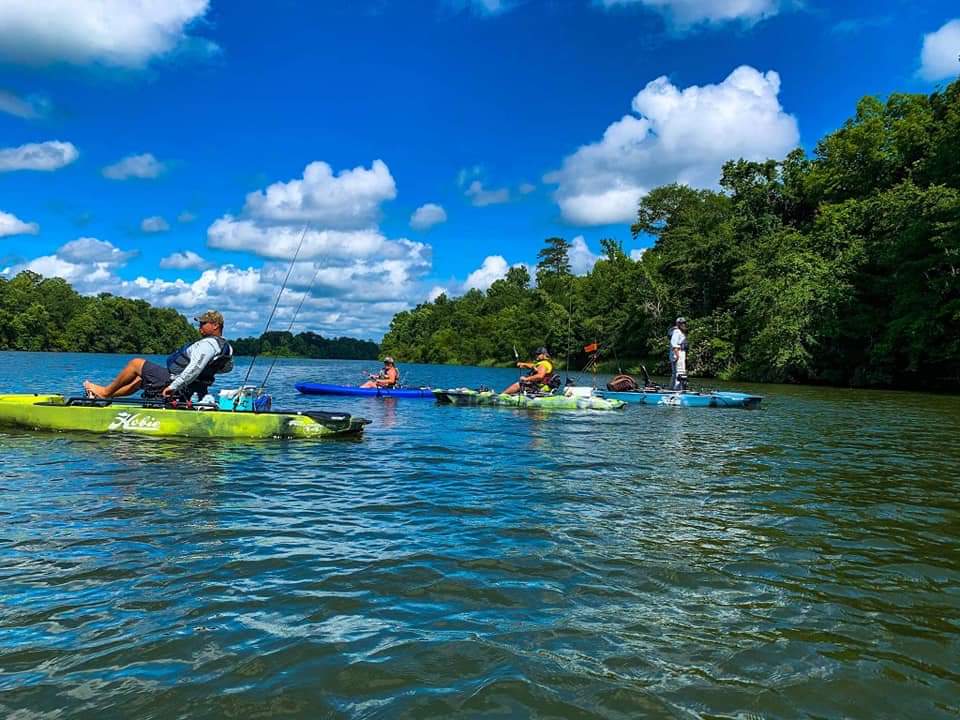 Searching for bass, I navigated a fishing kayak in the early morning's light across a calm pond in Cataula toward the decaying carcass of a tree reaching up from the still water. That's when and where I heard the four staff and volunteers of Heroes on the Water sharing a joke: "I'm gonna have the most heavily armed kayak they've ever seen …"

As laughter from the four men eased across the water as gentle as the breeze, I got it.

I harnessed an elusive comprehension of the invisible string that connects these four heroes: Cam Mays, the outgoing, first coordinator of this chapter, now preparing for a stint in overseas; Kenny Palumbo, the "guide", pulling in fish after fish; Rob Shoup, on his last day of active duty, with the plans to launch his version of Old Ironsides into some gator infested waters, and the fourth, Josh Back, an Ohio boy like me.

In a private moment with fishing line trolling the water, Josh described moments of war that I won't repeat to anybody. What I will share is that the hairs on my neck still rise, like a spooked dog, from his telling of decisions he had to make and the deep reservoir of guilt-laden pain that would flood these waters if he broke.

I am honored and humbled to know what Josh went through. His route to get to this very span of water, from where we grew up less than 60 miles from each other, took him thousands of miles across the Atlantic into the battlefield mountains and deserts of the Middle East. I shudder to think about the other stories shared, or kept stuffed away, might float across these waters with Heroes on the Water.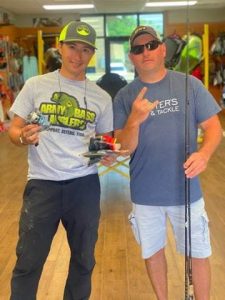 The Chattahoochee Valley Chapter of Heroes on the Water is a relatively new chapter of the national non-profit whose sole mission is to provide "no-cost therapeutic fishing opportunities for veterans, first responders and their families."

The Heroes on the Water tagline sums up their purpose succinctly; "Relax. Rehabilitate. Reintegrate."

I send an email to the chapter from its website that sets the team of volunteers into action: Participant skill and comfort level on the water are determined. High-quality equipment is provided, meals are prepared. A time and location are given.

All that is required of the participants is to show up. Aside from a rig and safety rundown, there is no agenda, no ranks, no pressures. Only opportunity. Whether paddling in silence or sharing stories or learning a new skill with your child or spouse, pulling in fish, or getting skunked, the important part is BEING there.
Cam spoke about the first family participants where the veteran's spouse reached out on behalf of the family. I could imagine the parents and their family laughing, searching for those unknown things underneath the surface, unified by the water. I don't know if they caught any fish, but I do hope they know they can count on each other, learn together, experience things together, and understand there are people ready to drop whatever they have going on to help them.

One day, they will be ready to do the same for others, just like these heroes on the water.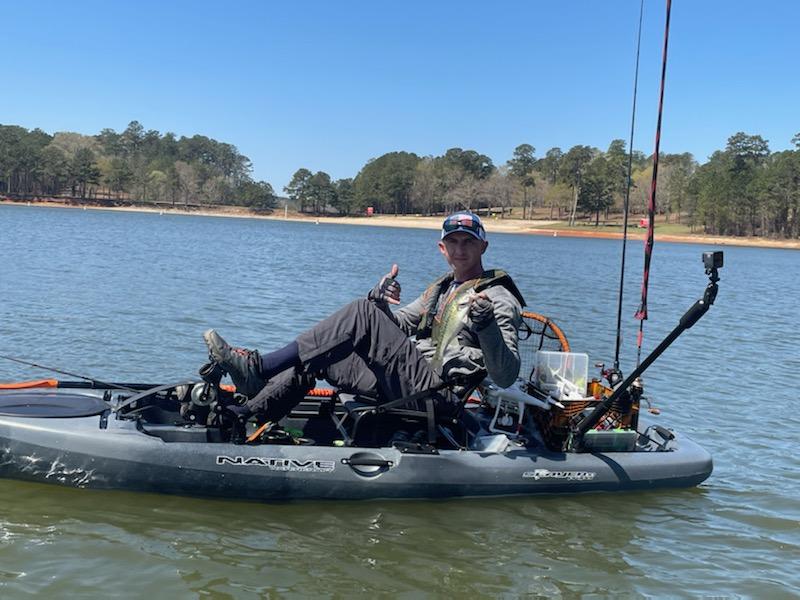 Incoming coordinator for the Chattahoochee Valley chapter, Josh is focused on accumulating supplies so they can host more sessions on the water. To this point, each volunteer has used their own money to purchase the kayaks, safety/floatation gear, and fishing equipment.

Donations for the nonprofit are accepted through their website and will help fund equipment and food purchases for future outings. With the promise of cooler days, Josh hopes to provide as many excursions as they can schedule to meet the need.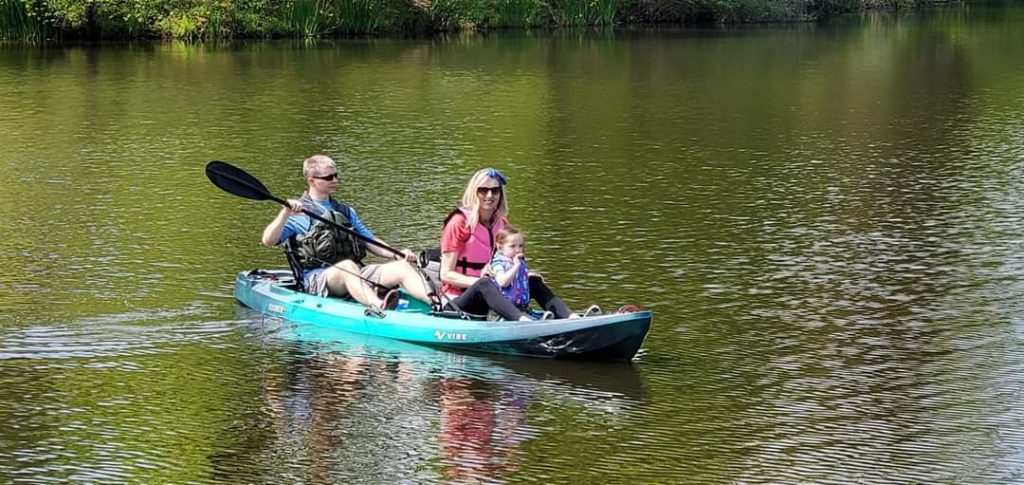 When our day with them ended, I shook the hands of these men. I could not hazard who to call fortunate, or unfortunate, lost or found, broke or breaking, but still, carrying on, burdened immeasurably with sacrifice for me, my four-year-old son, for you, for each of us.

Still in service, these heroes cast the invisible string into the healing powers of the water. When they cast a line, it's to each other. When the reel a line in, they are reeling you in. When these men guide you on the water, they do it without any other reason than they care deeply about those that suffer. 

Resilience is hard-earned, self-realized, self-rationed, metered out in the moments of post-traumatic stress. Sometimes, resilience is the sensation of floating on the water with the most heavily armored kayak, surrounded by people that understand what you are going through, because they are, too.

You can reach out to these Heroes on the Water, with an invisible string, or a fishing line, which just might be the same thing.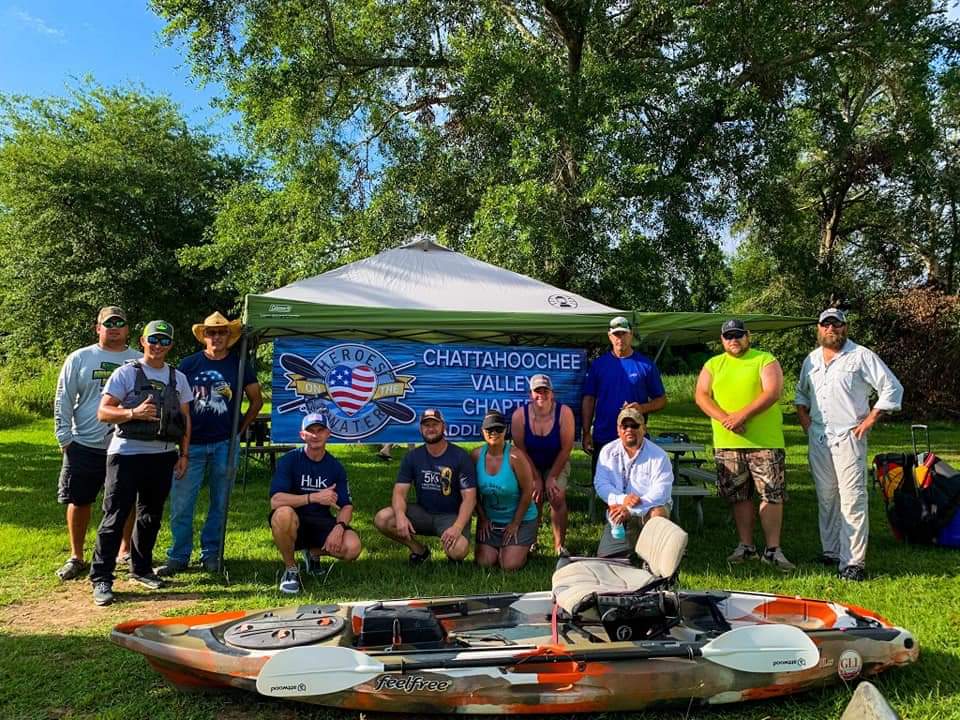 Learn more about writer / artists / craftsman Andy Carpenter at Strongland.