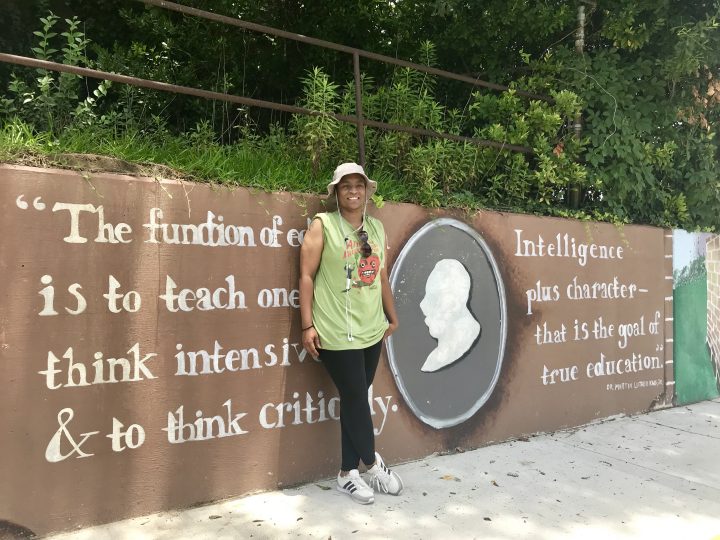 Cultivating Gardens of Eden in Babylon
With Project 3 founder Abeika Alexander
"A lot of people are just used to fast food," Abeika Alexander says.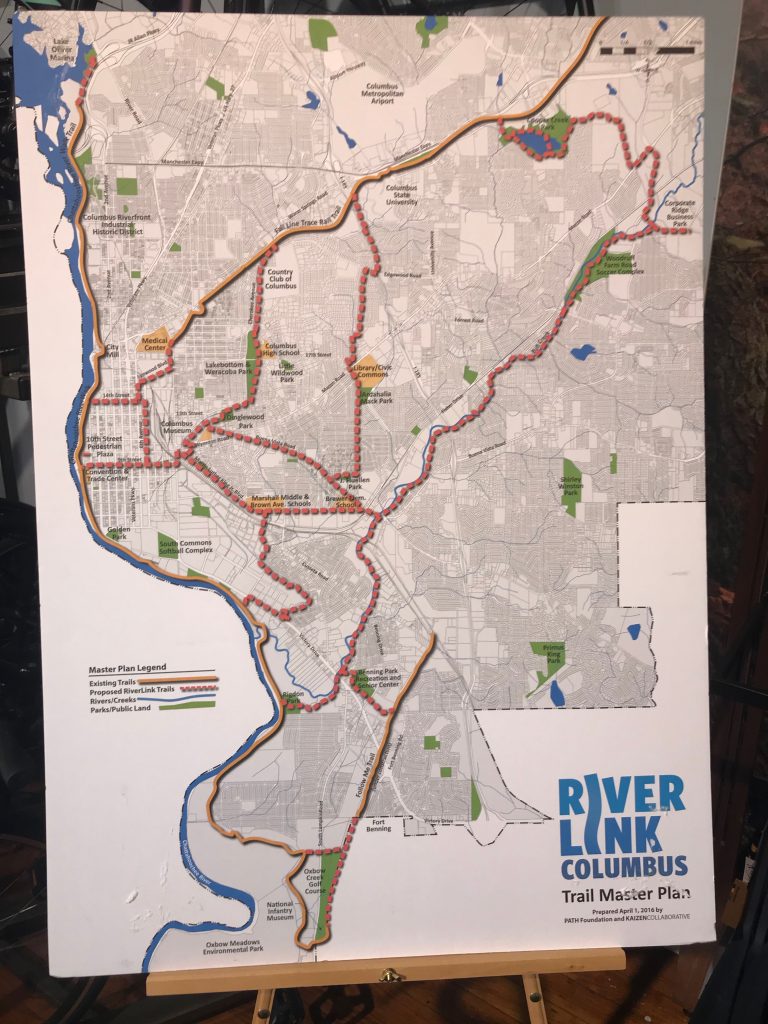 Parking her bike and walking with ECL south along MLK Blvd. and its fresh-cement DragonFly Trail—city planners' dragonfly reference an homage to the insect that's a universal harbinger of healthy waterway—Abeika explains the fading mural lining the four-lane came via 1996 Olympics beautification. She poses for a photo in front of a Rev. Dr. Martin Luther King, Jr. quote on the virtues of teaching and points to a tattered white shotgun on a side-street with abundant yellow squash flower expertly tied to its back-porch steps.
"It's the hood," she says, half-joking with the widespread community conception of anything along MLK—often the roughest/toughest/most neglected road in any/all Deep South cities (comic fodder from the likes of Chris Rock and Dave Chapelle).
It's a stone's throw from her Lawyers Lane home.
And before Norfolk/Southern derailed the idea, it was to be home to a free food forest— a la the ATL gem on the Beltway that provides a few acres of free public access to pick any/all fruit, vegetables, and nuts off city-owned, staffed, and maintained greenspace.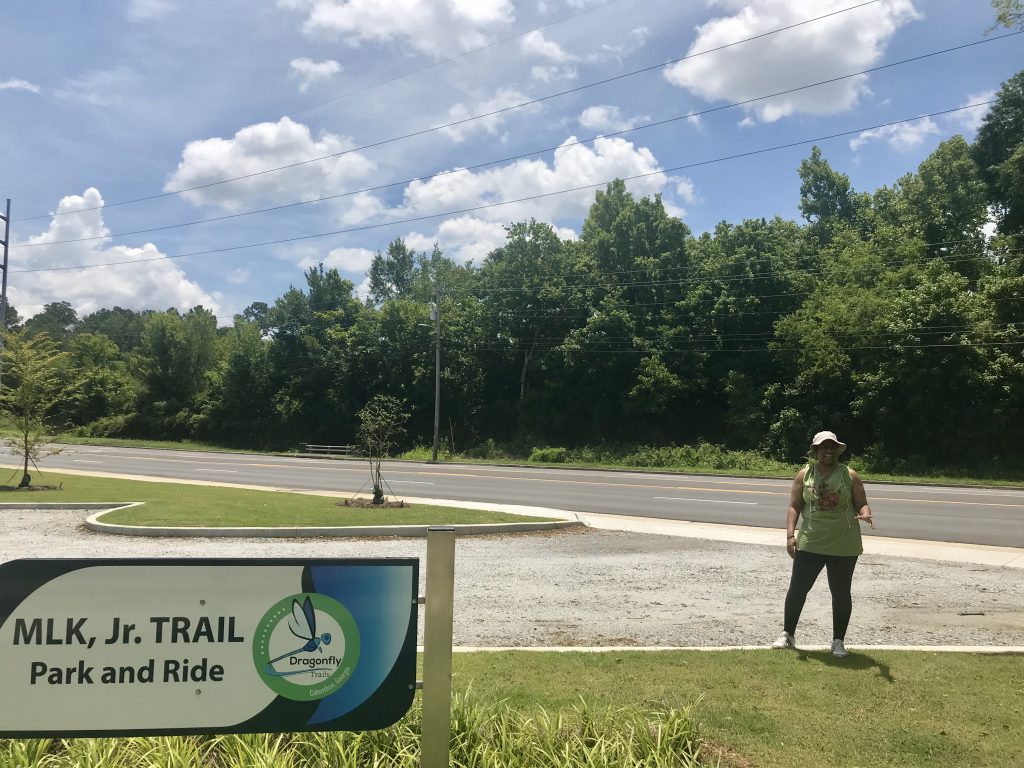 "We wanted to keep the momentum going," Abeika says of Project 3, the good-food-for-all group she launched to place such a free-food forest opposite DragonFly's MLK Park-and-Ride station on property held by Norfolk/Southern for centuries and protected forever by U.S. Supreme Court decree.
"Now, our focus is to put a garden in every backyard."
"I was shocked to learn that my neighborhood holds one of the highest rates of Food Insecurity in America," Abeika explains of her personal motivation for launching Project 3.
Food forests like that in ATL trumps the community-garden idea that was first-wave Food-not-Lawns Movement. "Community gardens lasted a year—until the of toil of keeping it going for the whole neighborhood exhausts individual effort. If the garden is in your yard, you are in charge of keeping it up with sweat equity. Collards. Cabbage. Heirloom tomatoes. We want people to have all of that all year fresh at home."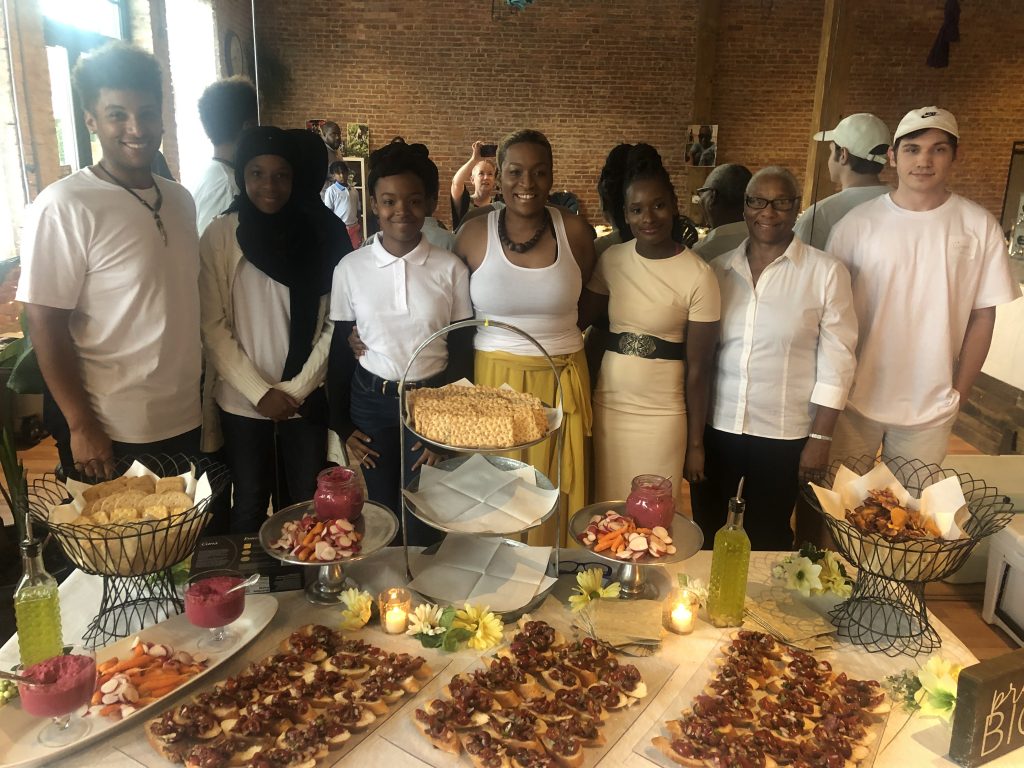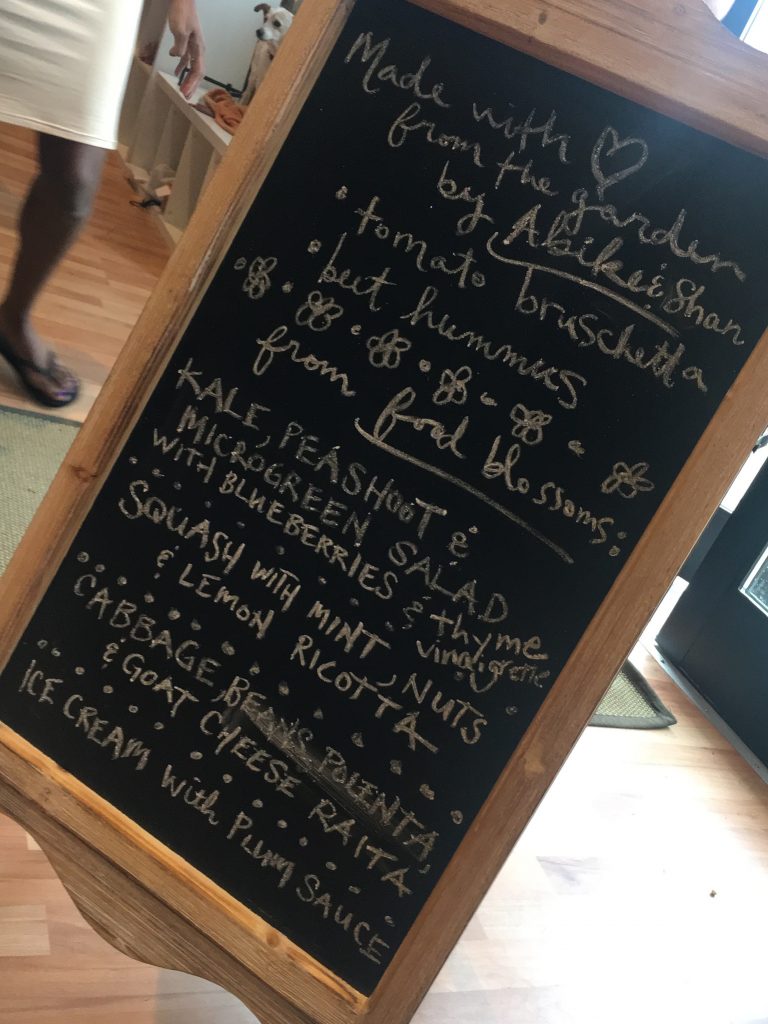 Project 3's efforts were celebrated (along with Carver Heights master gardener Tyrone Cosby) with the annual City Farmers Feast fundraiser/supper at the UpFactory on 1st Ave. on June 8.
"We're just trying to do the right thing—to help people," Abeika says.
Such a mission takes the Project 3 founder from her MLK food-forest vision to today's realities such as organizing like minds, raising funds, and helping tomorrow's gardeners every Tuesday. Then, it's time for free food for summer students at the Liberty, located in the heart of the hood formed by African Americans freed from slavery after the Civil War in 1865.