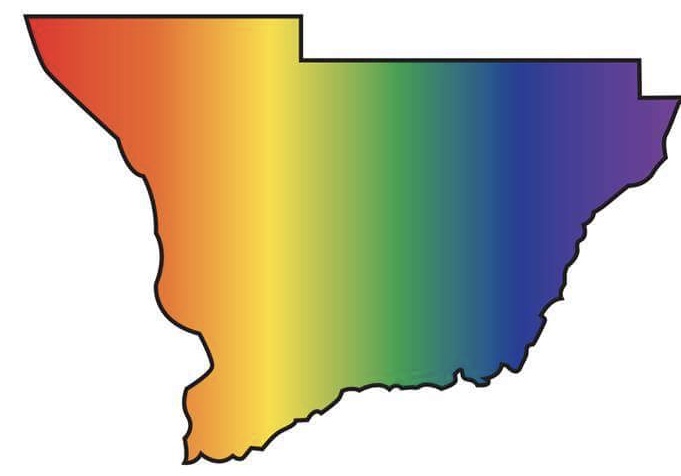 The brief, big-picture timeline aims to provide a sketch of some of the people, places, and historic events that collectively guided the Columbus, Georgia LGBT community to where it is today.
The timeline is broken down by what constitutes four pillars of our culture: Local Pride, Soldier Life, Church, and State.
You are encouraged to provide additions, corrections, or reflections in the comments on this page or via Electric City Life's social media.
LOCAL PRIDE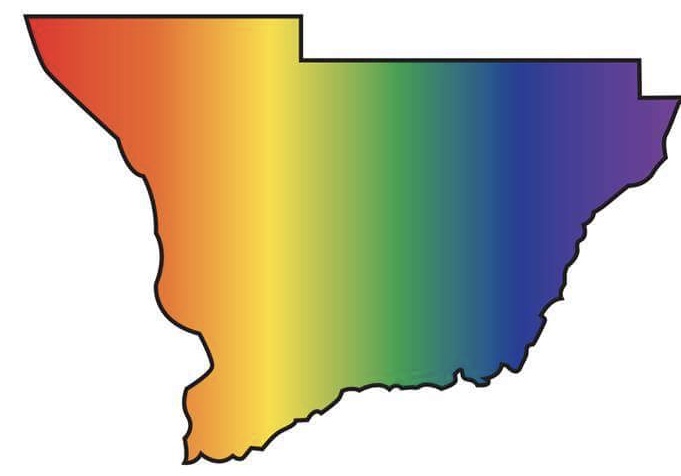 APRIL 1886 Gertrude "Ma" Rainey is born in Columbus, the start of life of a bi-sexual, entrepreneurial black women born to extreme poverty known around the world as the "Godmother of the Blues."
1925 Ma Rainey is arrested in in Harlem after leaving a lesbian party. Her protege, star blues singer Bessie Smith, bailed her out. Rainey soon after recorded "Prove It On Me Blues" with her lyrics:
"Went out last night with a crowd of my friends
They must've been women, 'cause I don't like no men'
They say I do it, ain't nobody caught me,
They sure got to prove it on me."
1995 Active in scene since the seminal '80s party days at his Deep Purple nightclub, the late Dave Forker—remembered as "a tremendous force" in the local gay community—was denied renewal of his lease for his Fountain City Yacht Club in the Commerce Building (1200 block 1st Ave.). The nightclub had sponsored the QJ ("Queer Jocks") softball team since 1993; however, sources say the club was shutdown as a result of efforts to whitewash the town before hosting the 1996 Olympics softball competition
1996 Two women convert long-time strip-club the Pillow Talk Lounge (1200 block Broadway) into a gay nightclub commonly called PTL. Closed in 2000.
1999 The late Frank Lovejoy helped organize the region's first Pride gathering with Chattahoochee Valley Pride held at the surreal artistic vision that is Pasaquan, located on seven acres in rural Marion County.

2000 Pride celebration takes form as a march on the RiverWalk to the Promenade Amphitheatre.
2001 Pride celebration held inside Jacob's Hall at Flat Rock Park.
2000-2010 LaTweet Weldon holds a residency of monthly Drag Queen performances at the historic Goetchius House on Broadway.
2002 Pride celebration features a Love Walk to a rally in Lakebottom Park.
2003 City permits start to be issued for annual Pride parades to Tammy Lamb, owner of the Mad Hatter and, later, gay bars the Fat Cat and 1244.
2014 The first city's first public safe-space serving the LGBT community, the Gay Pride Center, opens on 13th St.
2015 Gay Pride Center closes due to lack of funding.
AUG. 2018 The nationally touring "Drag Queen Reading Hour" is held at the Mildred Terry Public Library. More than 80 people attended inside while 4 protestors against it convened outside on the sidewalk.
NOV. 2018 A gender-bending exploration along themes of sexual-orientation in Shakespeare's "Romeo and Juliet," locally produced musical "r+j theory" performed to sold-out audience at the Promenade Amphitheatre.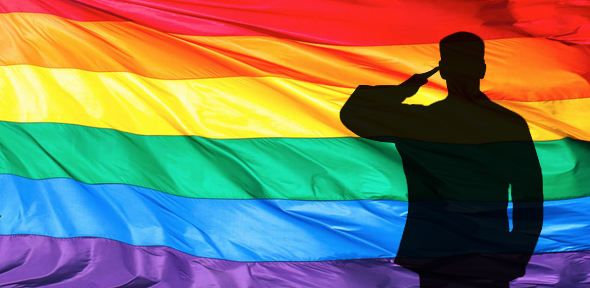 SOLDIER LIFE
FEB. 1994 President Bill Clinton enacted the "Don't Ask, Don't Tell" policy, ending (in political side-step fashion of kicking the proverbial can down the road) the military's ban against gays serving in the military.
SEPT. 2011 Under President Obama, "Don't Ask, Don't Tell" was allowed to expire, a policy plan to effectively end the ban against gays serving in the military.
APRIL 2019 Issuing an executive order in 2017 that forbid all transgenders serving openly in the U.S. military, President Donald Trump's policy took effect, though modified to allow retaining enlisted transgender personnel.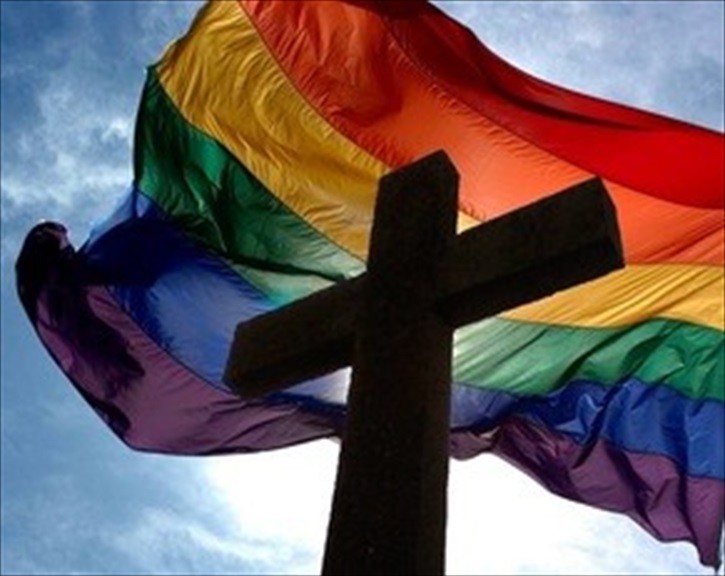 CHURCH
1976 The General Convention of Episcopal Church took the first step in process spanning centuries of Christian doctrine regarding gays with its declaration that "homosexual persons are …. children of God … with full and equal claim" to all Church blessings and inclusion. This policy has ripple effects across area Episcopal churches to this day.
1988 The first church formed upon the mission to serve the local LGBT community, the Forgiving Heart Church opens, an extension of the existing Metropolitan Community Church. First meeting in members' homes, In 1998, married lesbian Rev. Emily Bel became pastor at Forgiving Heart, which she now leads at his home since 2011 on property bought at 2946 Grant Road in North Columbus.
1999 LGBT-oriented New Covenant Church opens on Linwood Boulevard.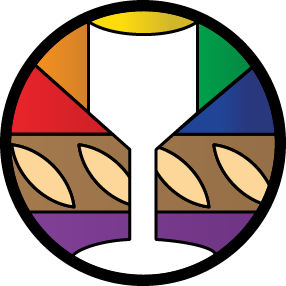 2009 Ted Haggart, the anti-gay crusader from Colorado who left his church following revelations of his sex-and-meth relationship with a male prostitute, is the featured guest speaker at MyLife Church in Columbus.
APRIL 2015 A church granted property in the original city charter, First Presbyterian Church voted in an attempt to leave Presbyterian Church USA, which in March voted to allow gay marriage. Though the vote to leave its national affiliation won by a 266-146 vote, a two-thirds majority was required in its bylaws and the church retained Presbyterian.
FEB. 2019 United Methodist Church special conference voted to uphold long-standing decrees against homosexuality and same-sex marriage.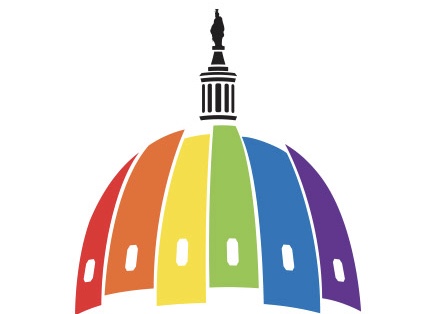 STATE
JUNE 2003 The U.S. Supreme Court struck down a Texas law against sodomy used to prosecute two male adults, thus ending laws against sexual regulations in all states, including Georgia, where oral, anal, and non-missionary position sex was illegal.
OCT. 2009 The Matthew Shepard and James Byrd, Jr. Hate Crimes Prevention Act enacts federal adopts a law against crimes against those targeted for reasons that include sexual orientation and gender identity.
2013 Jeremy Hobbs is appointed by Mayor Teresa Tomlinson to the created position of LGBT Liaison. The move came in response to the City of Columbus poort MEIS score. The city's MEIS is said to still be "very low" at 36.
June 16, 2015 The U.S. Supreme Court ruling declares same-sex marriage legal in the United States.
AUG. 2018 Mayor Teresa Tomlinson declares June LGBT Pride Month in Columbus, Georgia.
MARCH 2019 The Georgia General Assembly fails to pass a House-approved bill in the Senate enacting hate-crime penalties in the state that would have included victims due to sexual orientation. Georgia is now one of 5 American states without a law against hate crimes.