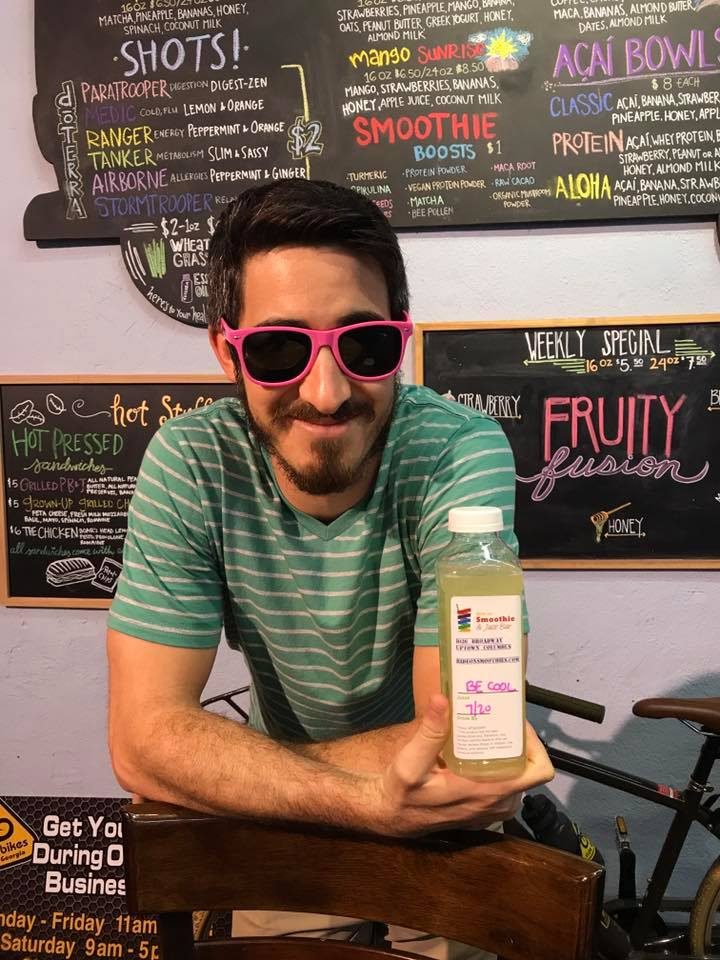 If you are struggling to find healthy options in Columbus, Georgia- you are not alone!
There is a growing community creating healthy places here to enjoy.
Tim Synder, owner of Ride on Smoothie and Juice Bar, is one of them.

Ride on Smoothie and Juice Bar is located in the heart of Uptown, and attached to one of the hubs for healthy lifestyle, at Ride On Bikes shop.
The spot is so cool that Smashing Pumpkins' Billy Corgan even stopped by for a visit, when he was cruising through town.