Would you like to see more concerts, and events, at night, in The Columbus Museum garden?
If so, come support The Young Art Patrons (formerly known as the Contemporaries of the Columbus Museum) 3rd annual "In the Garden Concert Series" kickoff tonight, June 4th, 6-8 P.M.
The Young art Patrons are hosting a fundraiser, "Light Up the Garden", to raise money for installation of outdoor lighting in the beautiful Bradley Olmsted Garden.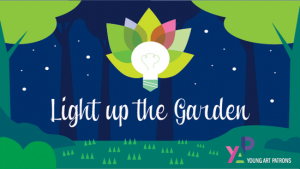 Each year the Young Art Patrons host a season of live music, food and fun in the Bradley Olmsted Garden, at The Columbus Museum, with "In the Garden Concert Series".
Tonight, The Young Professionals are joining their monthly meet up with The Young Art Patrons to support the event and cause.
Enjoy live music with a cover band, Lesley & Payne, and see how you can help light up the garden by their October concert.  This event is open to the public.
Bring your blankets, chairs, mocktails, and cocktails!
If you have attended their concerts in the past, then you know the ritual: bring your picnic basket filled with your favorite food and drinks, or order one (if you would like to order a basket email rocky.hutchins@yahoo.com, or call at 706-773-7402, and pick ups will be at the event).
The three basket options are: Casual Picnic Basket ($35), Wine Lover Picnic Basket ($46), and Luxury Picnic Basket ($69).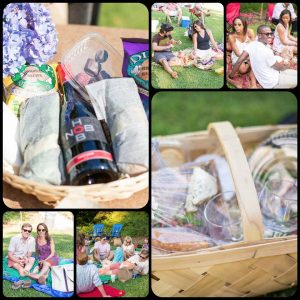 There will be FREE Carmike Cinemas popcorn and Planet Pops will be selling ice cold popsicles!
This event is FREE to museum members, $15 Future Member, and FREE with $15 contribution to the Light up the Garden Campaign.
What your kind contribution goes towards:
With installation of outdoor lighting in the garden, the "In the Garden Concert Series" will be able to provide a safe, lively, environment to carry out the festivities throughout each evening and provide more opportunities for the Museum to host community events in this space.
All Donors who contribute $15+ to the "Light up the Garden" fundraiser will receive free admission to the October 2015 concert.
Pictures by www.elizamorrill.com