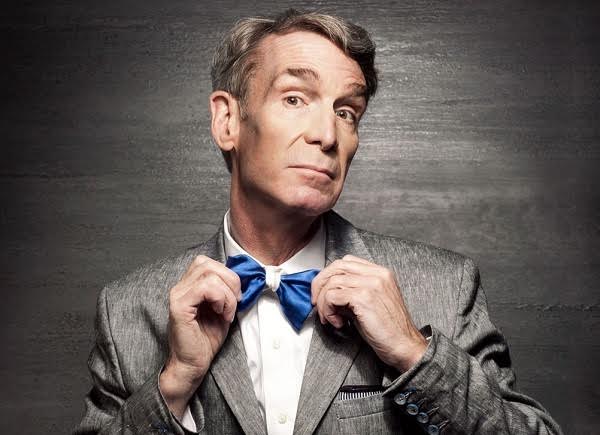 Written by Alia Teetshorn
What do Bill Nye, Indiana Jones,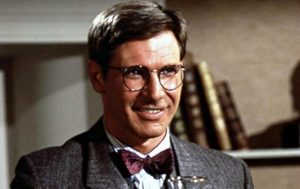 James Bond, 
and Doctor Who have in common?  They all wear bow ties like a bunch of bosses.
Father's Day is this Sunday the 19th of June.  Do you need an idea about what to buy Dad (or your kids' dad)?  No longer solely for movie portrayals of nerds or Southern Lawyers, bow ties have shuffled off their stuffy reputation and crossed the style gap from conservative into decidedly cool.  
This year why not purchase a locally-made, hand-crafted bow tie from ida joe's Classic Bows?  A bow tie is the perfect way to give your one-of-a-kind dad a one-of-a-kind gift that projects confidence and style.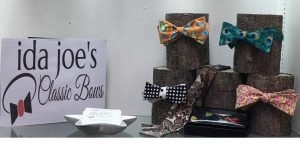 I asked ida joe's creator, Judy Tucker, about her inspiration and style tips for wearing them right.
Q: Bow ties have come back into style!  What are some interesting ways to add them to an ensemble?  Is there a wrong way to rock one?
A: I'm tempted to quote Bishop Bullwinkle here, but I'll just say absolutely not! Ida joe's slogan is "As jaunty as you dare to be!" Frankly, I think some men tend to be too cautious. Those men believe the tie must be symmetrical when tied, must "match" everything their wearing (especially the pocket square) and horror of horrors- it should be adjustable and/or pre-tied. Prior to starting the business I was especially drawn to the look of bow ties on gentlemen as opposed to the standard necktie. Some askew, some straight, some bold, some strait-laced. I love it when men step out in something bold- with an "I don't give a darn, devil may care" look! Throw caution to the wind. Go ethnic (growing audience in Europe for the bold colors of Africa now).

With most ida joe ties, flipping them over can give the wearer a totally different look once the tie is tied. I like to make them so they're versatile. So wear ida joe Bows tied, wear them untied, wear them to harness your dreadlocks (a tip from my neighbor) and the ladies can do the same!
Who is Ida Joe and how did she inspire your creations?
Ida Joe was my grandmother. She was the mother of 10; seven boys and three girls. Don't you know that in that household, she founded, nurtured, and kept humming a successful enterprise called family! It would have been a time in the 1920's and beyond that she was cooking, sewing (she was a seamstress), ironing, and being resourceful in any number of ways as she and my grandfather brought up their brood.

So what am I doing? Sewing, ironing, being resourceful, and with the same spirit keeping my baby humming. I consider it such an honor to be channeling Ida Joe. The Ida Joe of fried peach pies, ambrosia, Eight O' Clock coffee, seven boys, three girls and a sewing machine.
Q: How did you know you were ready to make the leap from hobby to full-fledged creative business?
A: There is a saying that used to float around among many in my culture, "Study long, study wrong". How many times have we analyzed things until we talked ourselves out of it? Until we're atrophied and immobile? "I need to wait until… or until…" Fill in the blanks. It could be a decision of any kind. We allow ourselves to be thwarted by the least thing. So, I'm saying all this to say that – it wasn't a leap, it was a plunge. The water's deep, sharks abound, but I'm having the swim of a lifetime!

A few years ago (just a few) I gave birth to the smartest, most affirming and highly tolerant friend and cohort I could ever want. By God's grace I'm blessed to collaborate with David Benefield, an angel, so that some of my ties spend the day in the most gorgeous surroundings possible- down at Ann's Porch in Lakebottom, the absolute best florist I know.
You can purchase ida joe's Classic Bows on idajoe.com.  (Use the gift card option so the recipient can choose their own fabric and style for a completely custom gift!)
It's not just a bow tie, it's an ida joe Classic Bow!
For orders or questions, visit idajoe.com, email info@idajoe.com, or call 706-223-0356.
Ida joe's are also available for purchase at Ann's Porch. Like ida joe's on Facebook, here.