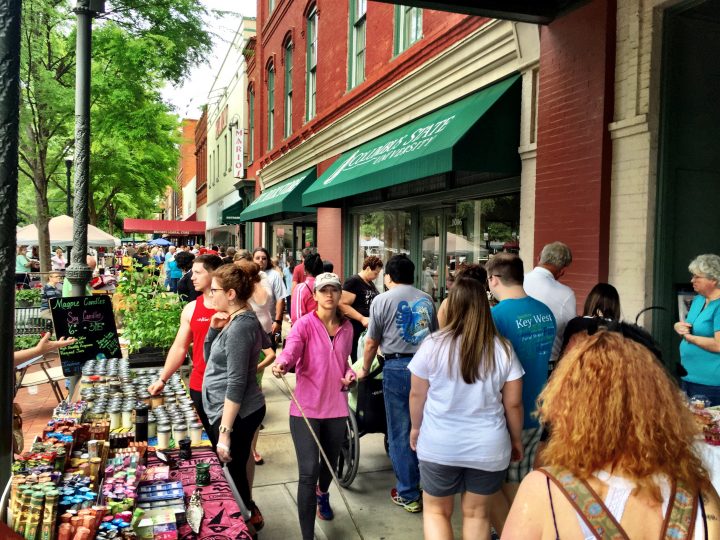 Uptown Columbus, Inc. launched Market Days on the 1000 block of Broadway in 2008, and took up about half the block.
Now, EVERY Saturday morning Broadway transforms the 900, 1000 & 1100 blocks! Market Days has taken over the medians, The RiverCenter property, and has become a highly anticipated, weekly event for many Columbusites.
Over 150 local vendors are lined down Broadway! Many of them are entrepreneurs, without a brick and mortar, and have found the perfect place to test our Columbus market. Uptown even had to stop taking vendor applications this year because Market Days is at full capacity!
The Market features many local and organic farmers selling produce, local livestock, fresh flowers, home goods, unique soaps, artisan jewelry, distinctive art, handcrafted novelties, and delicious baked goods.
Richard Bishop, CEO of Uptown Columbus, explains, "The Market has become a unique venue for locals. It is now one of Uptown's most popular activities and a weekend destination for our community."
Local shelters and animal rescue groups can sometimes be found in the median of Broadway, so stop by and show them some love too!
If you have questions about the Market please call the Uptown office at 706.596.0111 or email Becca at Becca@uptowncolumbusga.com.