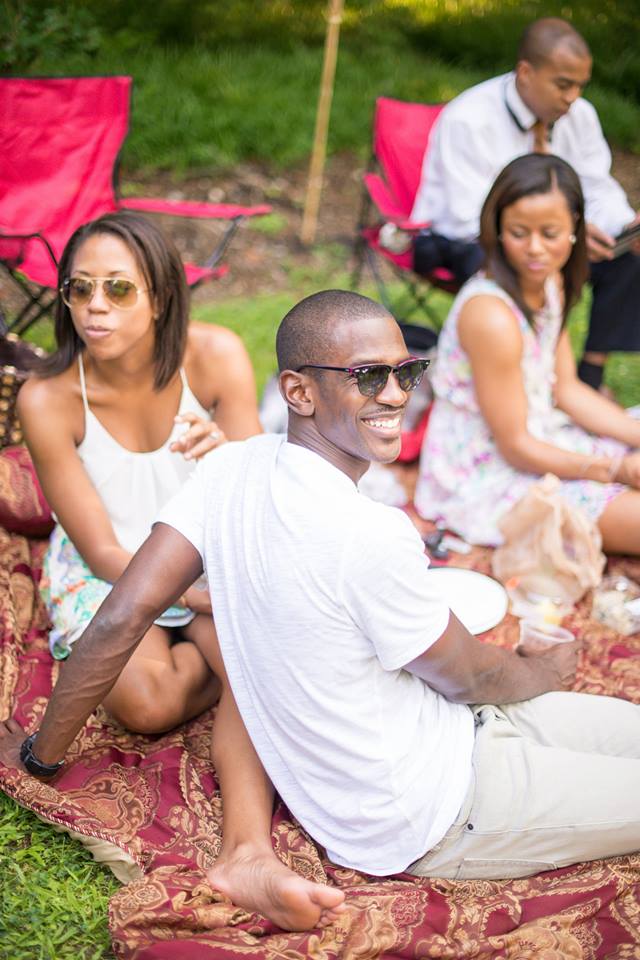 *Updated on June 7th, 2016*
One of the many gems in Columbus, GA is our museum and its lovely garden. It was designed for W.C. Bradley in the 1920's by the father of American landscape architecture, Frederick Law Olmsted, and is listed on the National Register of Historic Places! In 1947, Bradley's family donated the beautiful, 13-acre site to the City of Columbus to be a center of culture and education.
After living here most of my life, I reluctantly admit it wasn't until two years ago that I truly experienced the museum's gorgeous garden.
I was awe-struck as I made my way down the windy, flowery path to the open space where the wedding was held. As an event planner, my mind immediately started racing with ideas of creative, fun possibilities for this romantic location.
In the Garden Concert Series, located in the Bradley Olmsted Garden, fits the entertaining, romantic event niche perfectly!
The Young Art Patrons have hosted several concerts there and will hold another one Thursday, June 9th, 7-9pm.
You can enjoy wine & beer tasting from B&B Beverage, live music by Mike Jerel & Friends, food vendors Wheelhaus Provisions, Chick-fil-A Wynnton/ Macon Road, & Planet Pops! Plus, SPARK will be set up for interactive artistic activities for the kids! It's only $10 if you're a museum member, and $15 for future members.
Columbus, this is a unique experience for us to enjoy a picturesque evening in a historic garden with new lighting, live music, wine & beer tasting, and gourmet food on a blanket (or chairs).
In the Garden Concert Series is a family friendly event, and is also ideal for a double date or a group as well! Lastly, if you're like me, and tend to become restless, you are more than welcome to wonder around the museum.
For more information click here.
Written by Jacy Jenkins
Eliza Morrill Photography // www.elizamorrill.com