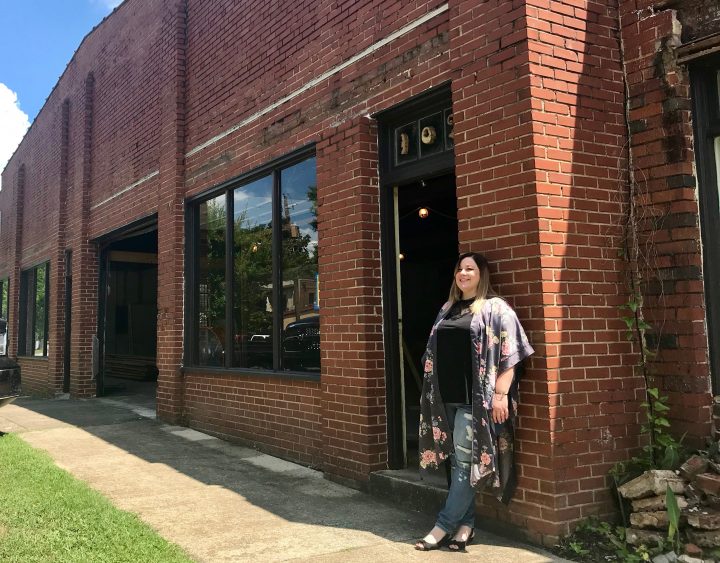 How did you come up with the name, Heritage Art Center?
"I wanted to pay tribute to my dad, Roger Williamson, who passed away. He always wanted to pursue art but he worked in the mills all his life, putting in lots of hours first at Fieldcrest and then the majority of his career at Swift.

My dad loved woodworking. He made incredible furniture; he did phenomenal cabinetry. He always thought that when he retired he would do that phenomenal cabinetry. Thought when he retired he would do that, but he passed away in a car accident and never got to do that.
The Heritage Art Center answers two big questions for local artists: Do you need a place to work? Do you need a place to sell?
That type of option for my dad just didn't exist at the time. This gives me a way to honor him and let it be for everybody else.
At first, we hoped to be open in August. Now we're shooting for October, with an opening celebration that will include a show by the Columbus Collective, performance by Muddy Water Theatre Company, and some music. We'll host workshops throughout the day so people can come by and get to know what the Center is all about.
I came up with the name the night after Christmas. My husband [Robby] and I were out walking around Heritage Park around 1 a.m. I was taking pictures of the trees and the way they were lit when that name hit me—Heritage! That name honors my dad, our community, and the art itself."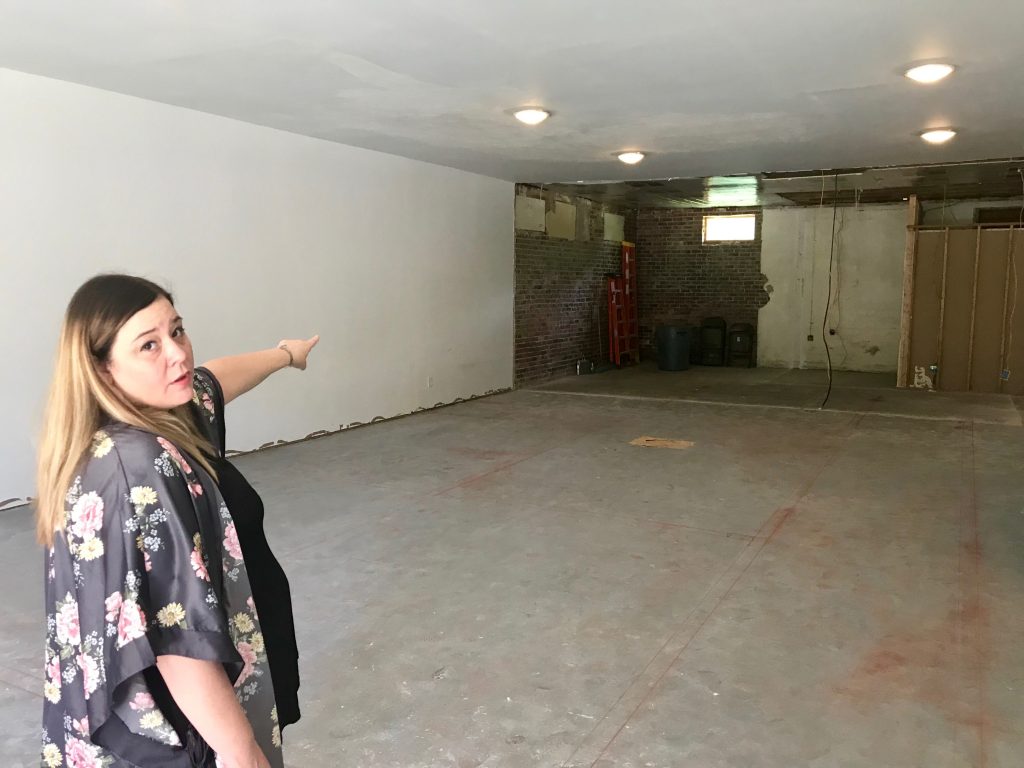 What timeframe are y'all on for getting this space up and running?
We're going to lease month-by-month 10 private studios. We'll have a photography darkroom and a kiln for pottery. People with zero artist training can come in for a workshop, and established artists can teach a workshop.
What gives the Center my heart is this whole sense of community. Artists need each other for moral support but also to build their ideas. The most important thing to me is that we're all here to lift each other up."
What kind of vibe are you going for with this space?
"It's going to have an industrial-chic kind of vibe to it. We want to keep its character but we'll add in elements like tiled ceiling, hallway lights, track lighting in the studios, and moveable walls to adjust between needs of galleries (2,000 sq. ft.) and the event space (3,000 sq. ft.).
When people come in here versus a big-box store, it enriches your life. People from the community can come in, artists can sell their work. Unlike when you buy out there in the Internet world, you can touch, taste, smell—whatever you need to connect
Come in here versus a big-box store, enriches your life. People from the community can come in, artists can sell their work, but unlike shopping out there in Internet World, touch it, taste it, smell it, whatever they need to do. You get to experience the aesthetic of seeing art up close and being able to hear stories by the artists of how and why they created it.
It's a boost for local artists and the local economy."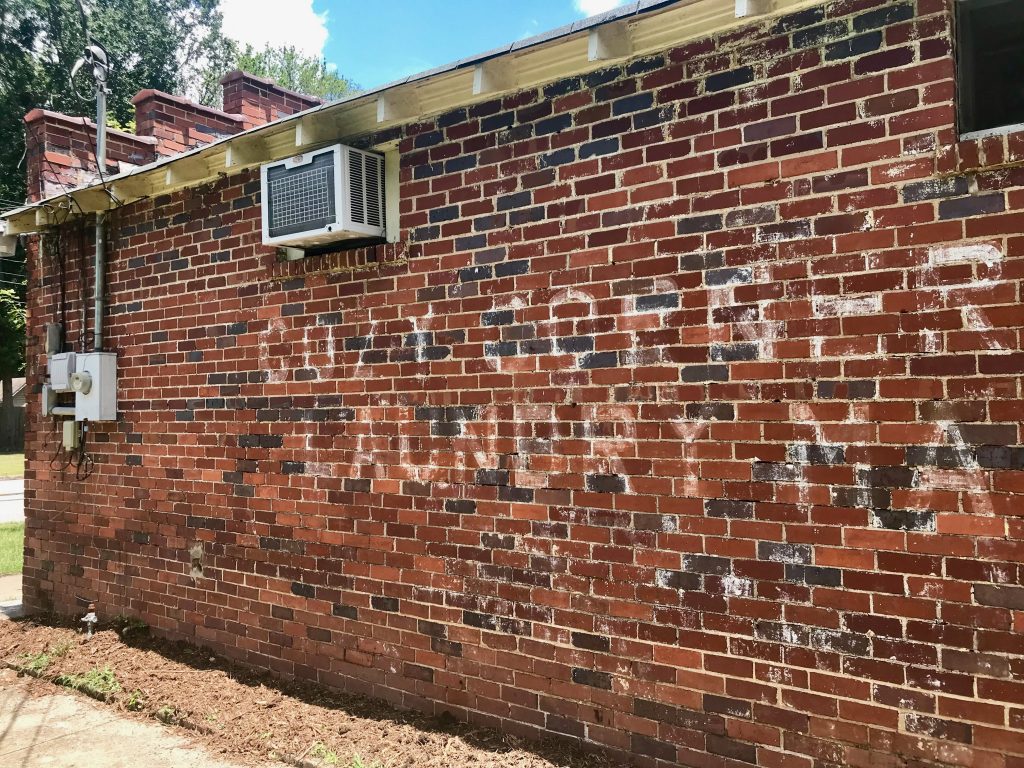 It seems like this building fits your vision and came available to you at the right time.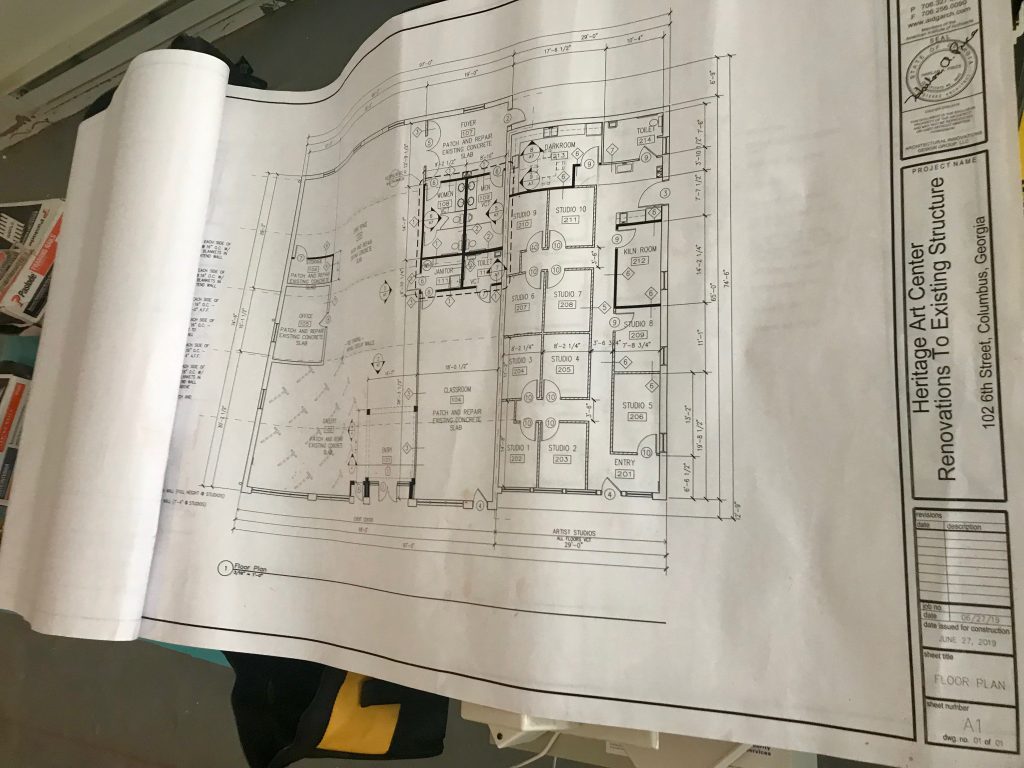 I had been in a lot of prayer about this for a long time. Because I had been in a secure job, with secure benefits, all of that. I took a leap of faith.
Prayer led me to choose not to wallow in my grief, and let my dad's dream die with him, and do something with it. That's what I'm going for—to help as many dreams happen as possible."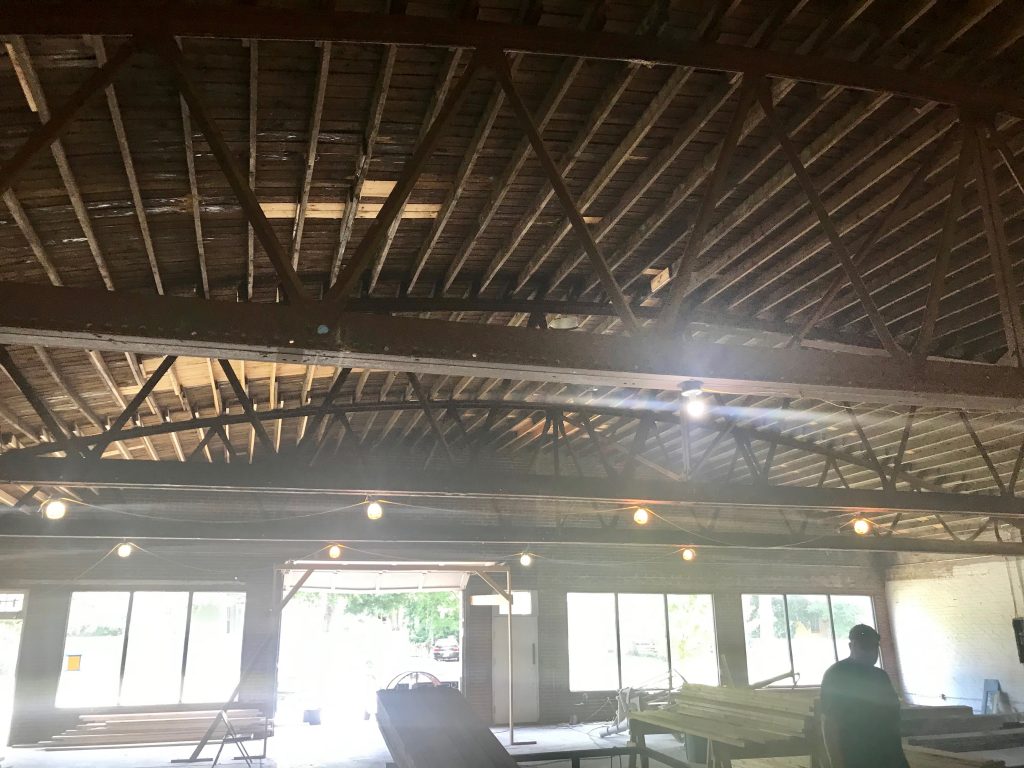 How did you hook up with the Columbus Collective?
"I was at the Muscogee County School District art show at Pop Uptown in April, staffing the show. I arrived there early to meet with Jason Gamache.
I was sitting there, working by myself, when Jessica [Kennedy] and Eliza [Daffin] walk in—asking about the show that night and introducing themselves as the Columbus Collective.
'I've been following you,' I said. 'Let me tell you what I've been doing. I want to provide space for young artists. Tell me what you need.'
Eliza's medium is large-format, black-and-white photography and she needed a darkroom—which I hadn't been able to use since I was at CSU. So, there's a darkroom here.
But mostly, they just wanted to help. They helped with the Kickstarter by donating cell-phone cases that use their artwork. Tony Pettis runs my social media; he really is the mouthpiece for the Center and been a godsend to me."
What will the adjacent property on 1st Avenue designated for art classes mean for the Center?
"It means we will be investing in future artists and it means we will be allowing practicing artists a way to host workshops and classes that could be beneficial to them as far as a way to earn money teaching their craft.
We're investing in the financial security of established artists at the same time we're investing in the future fabric of our arts community by teaching home-school students as well as the general public."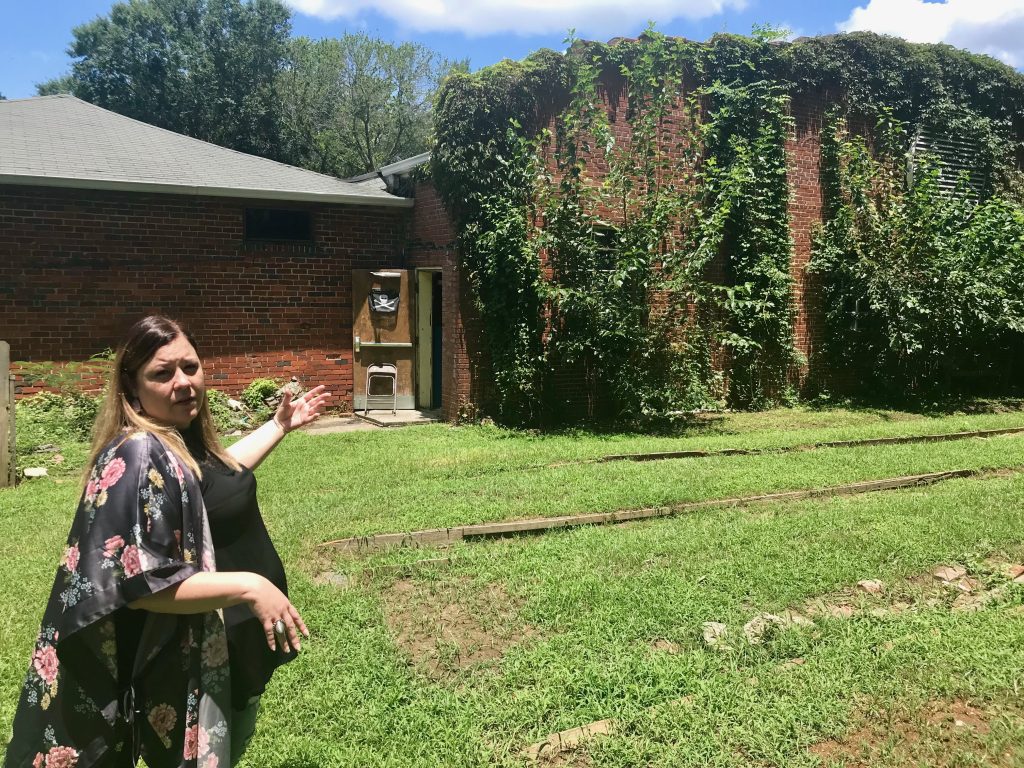 Where does the Heritage Art fit into the evolving Columbus art scene?
"I think, first of all, it establishes an anchor. We talk about this art scene in Columbus and this cool artsy vibe building in the city. But think about this: Where are you going to buy this art? Where is this being made?
It's an anchor. Everything that they, the artists, want it to be."
I want to see these really young, really fresh, artists creating. I want to see this new wave working, creating and learning with the more established artists.
I'm not promoting my art here—here, I am a facilitator of dreams. I want this to be a place that elevates the community. I want this to be a place where all of our hearts connect and see what we can make happen."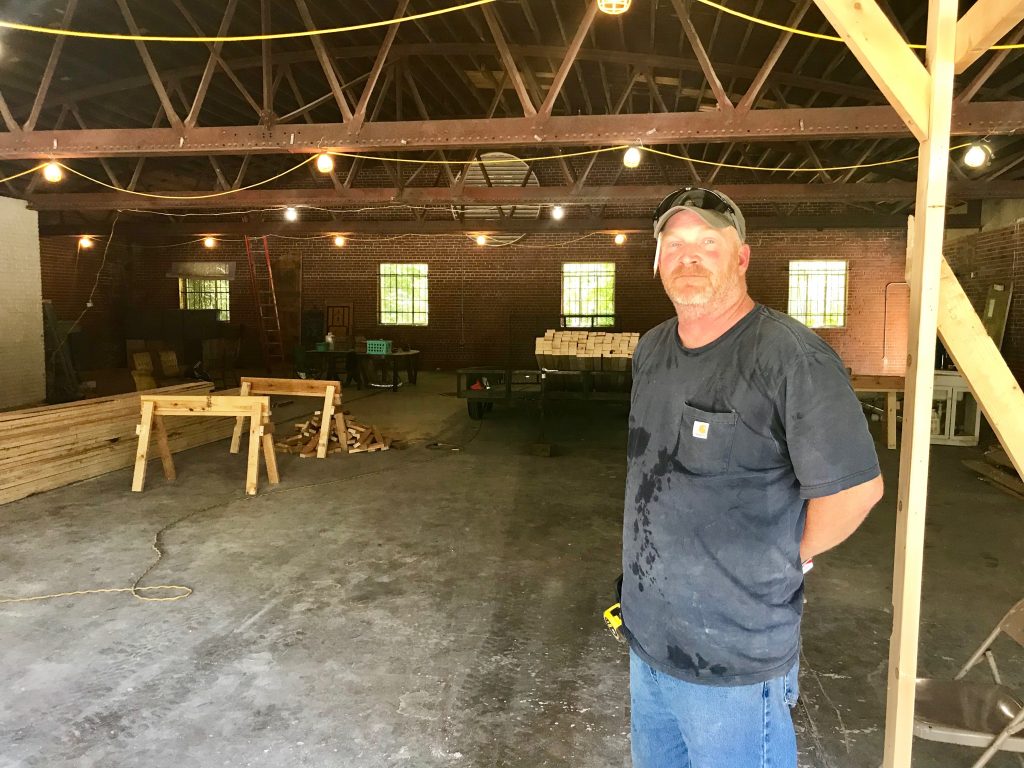 Why do you think you Columbus is ready for something like the Heritage Arts Center?
"Because, for starters, we've never had it.
What's happening in Columbus is that CSU has created this big, amazing stall of talented artists over the past decade with its focus of arts education downtown. But they're leaving for Atlanta; they're leaving for New York. They need a place that fosters opportunity to make a living as artists. If we don't create these opportunities, they are going to continue to leave."
Education: Central High School ("I took art all 4 years from Rosa Martin); Chattahoochee Valley Community College, Associate's Degree; Columbus State University, Bachelor's in Art Education.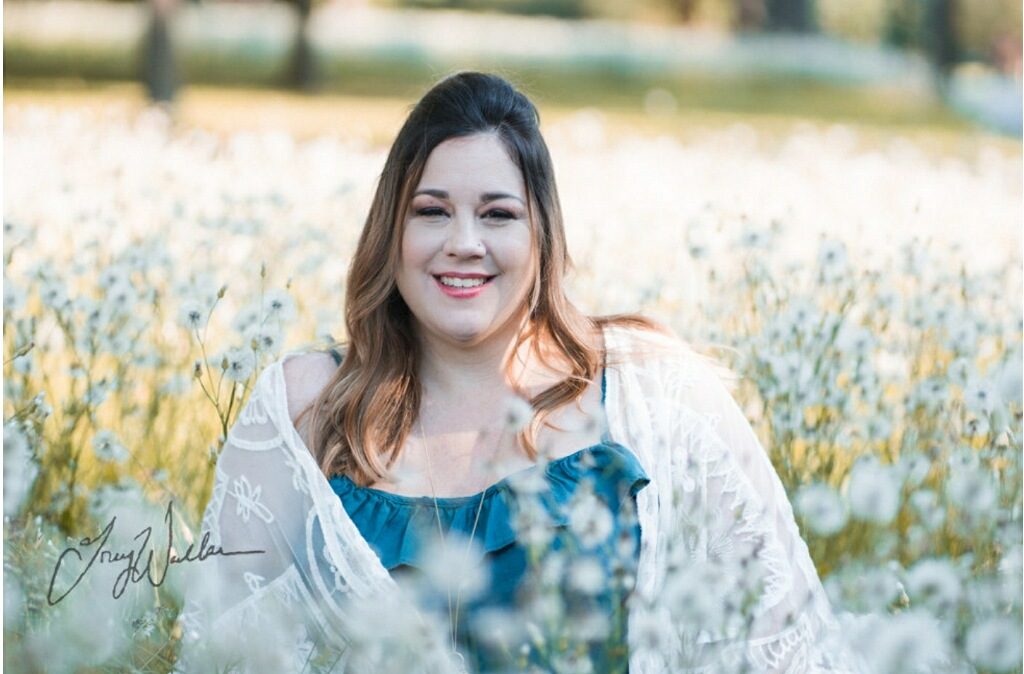 Favorite Medium to work In: "Photography, with anything three-dimensional a close second."
Favorite date spot in Columbus: "Both my husband and I are introverted. One thing we love to do is to sit on the concrete pillars under the train tressel, where 9th Street hits the Riverwalk, and just talk and hang out and look at the graffiti."
Favorite local artist: "Lately, I've been taken aback with Julianna Wells and Trey Walker."

Favorite artist: Marcel Duchamp