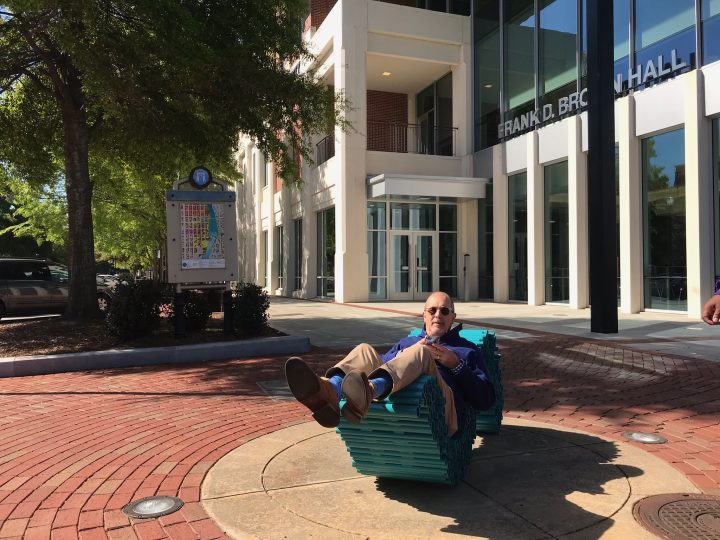 to the ArtBeat of Rick McKnight
CSU offers free shuttle service on 15-passenger vans tonight for ArtWalk, Rick McKnight explains, however this personal tour of Uptown's vibrant art scene comes courtesy of the open-air cart driven by Henry Carswell.

A popular Uptown Ambassador (aka "the Purple People"), Carswell calmly navigates McKnight's itinerary. The tour is a fun, frenetic, and free-wheeling two hours tracing the steps ArtBeat has taken to activate the arts in Columbus and surrounding area.

Hopping in with Carswell outside Uptown, on 10th Street, McKnight explains en route to the river that the first ArtBeat was held in 2011 to celebrate the arrival of Bo Bartlett's collection to town.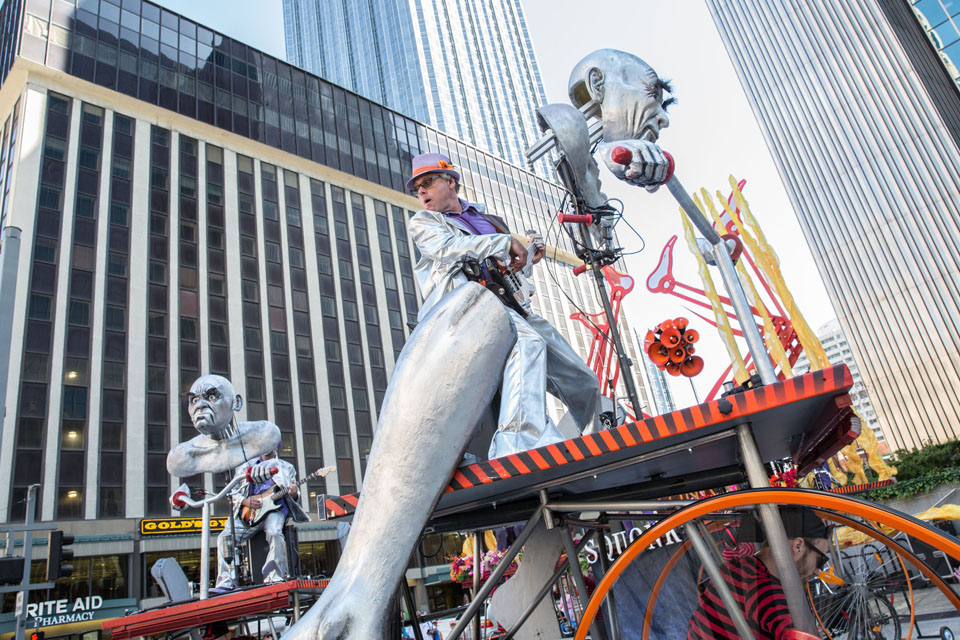 "Dr. Seuss on meth" McKnight says with a laugh about Squonk Opera's "Cycle Sonic" spectacle performing 3 shows Friday/Saturday at the RiverCenter, where he serves as Director of Education. McKnight has shared co-chair duties since ArtBeat's inception Helen Johnson, vice president for community relations with Synovus and artist.
"The point is to highlight everything that's happening," he says of ArtBeat's mission, with Friday night's ArtWalk still the centerpiece event in a two-week period that today extends into MidTown, area schools, and across the river into Phenix City.

"At each stop on the ArtWalk there will be tour guides, food and beverage, some live entertainment," McKnight says, noting Wolf & Clover will play its funky Irish folk amidst the permanent collection on display at W.C. Bradley Co. Museum.
"Just look for the red balloons."

After peering into the a dark, locked Illges Gallery inside CSU's Corn Center for the Visual Arts—pointing out a giant pink "conversation chair" sure to seat some fun this evening—it's over the Chattahoochee and right on the Phenix City Riverwalk.

ArtBeat earlier this year installed three sculptures along this stretch of the riverwalk to help develop the burgeoning ArtPark (food trucks, too) adjacent to Troy's campus on the Alabama end of the Frank Martin Pedestrian Bridge.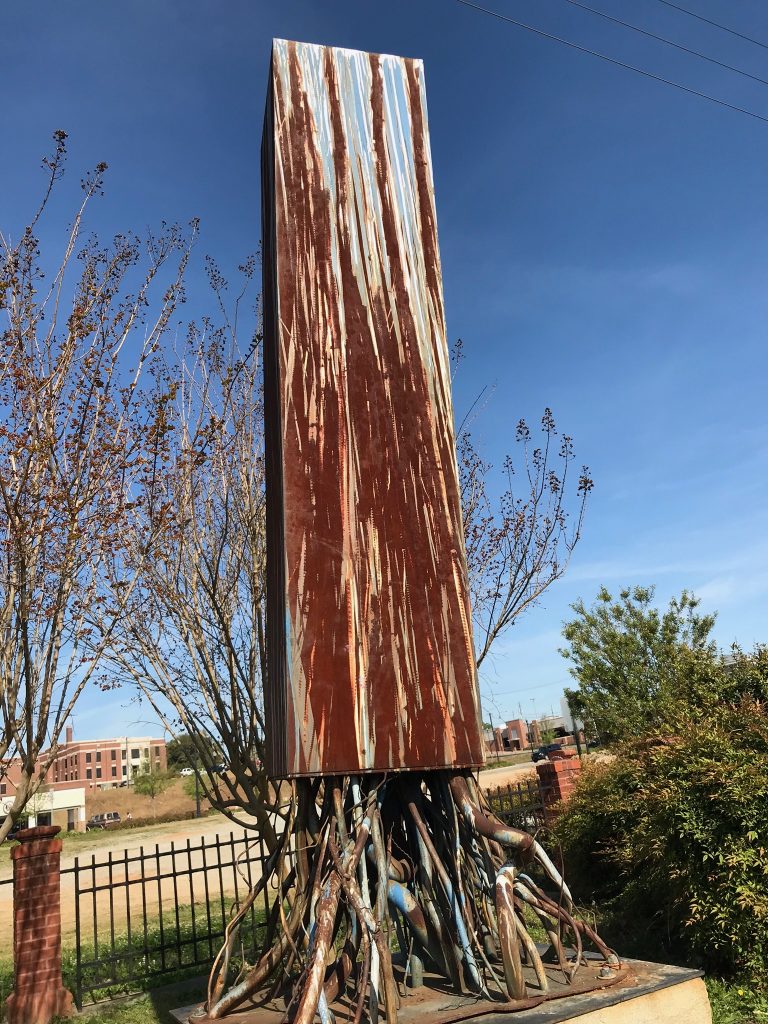 Once skid row on 14 St. but now glimmering in glorious morning sun, this span over foaming whitewater adds a pop to a new Bi-City skyline. The colorful series of shade sails was the result of an other public-space initiative: Together Columbus.
Crossing back into Columbus, McKnight points to TSYS. He says the company's permanent collection will be placed on a very rare (perhaps first-time?) public viewing in its lobby as part of ArtWalk.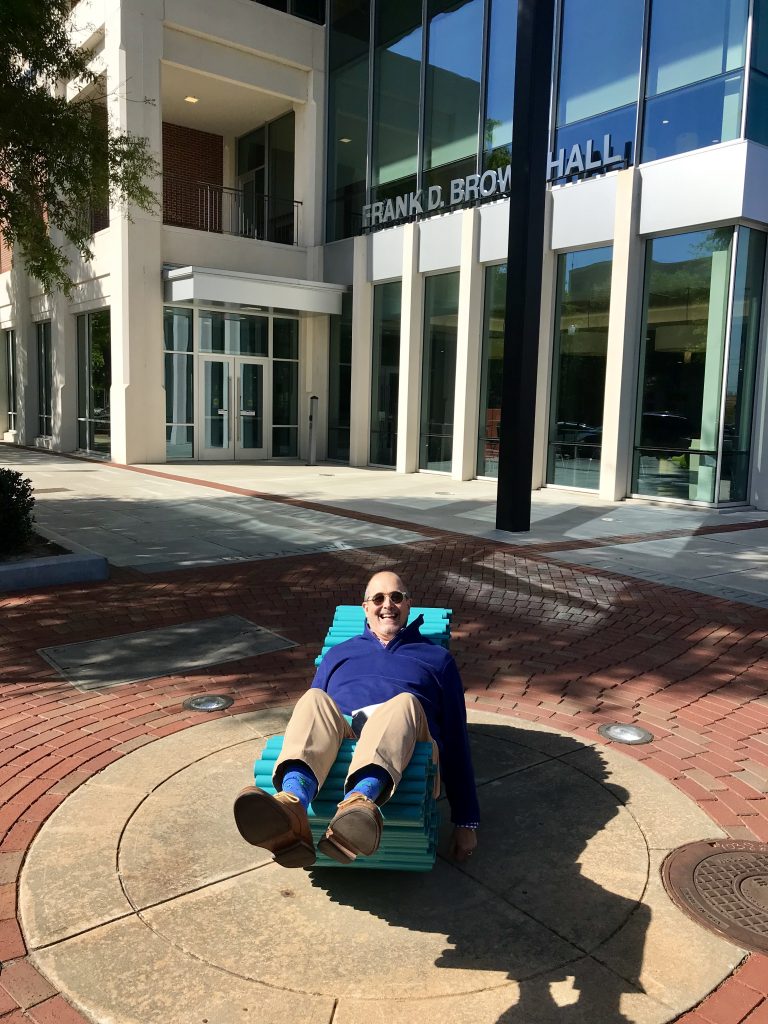 "That is what we want," he says of the brilliant mural created by Brazil-born/Atlanta-based street-art sensation YoYo Ferro at 1234 Broadway, now home to the city's first dedicated space for pop-ups to set up shop.

"It stops people in their tracks. They all take their picture in front it—families, teens, soldiers. It's a landmark now. Soon to be destination."

McKnight recalls stopped by YoYo Farro during his four-day installation of Levante e Vai ("get up and up" from his native Portuguese.

"Yo, YoYo!" McKnight shouted from the sidewalk to the painter two stories up in cherry-picker. "I got your socks on!"

Farro returned his own flash of socks to show he was wearing his socks, too.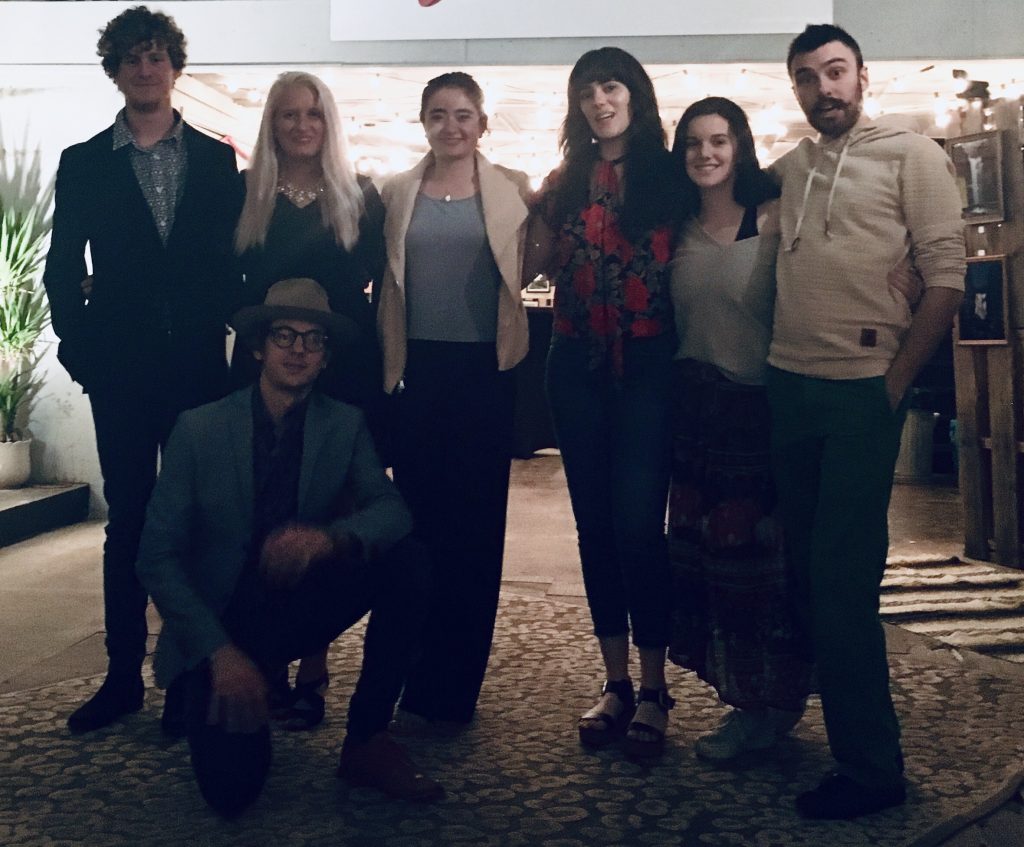 New kids on the block literally and figuratively, the Columbus Collective—an ambitious/adventurous young artists group—exhibits a group show (and throws a good time!) at PopUptown.

On the sidewalk at Broadway and 12th sits an ergonomically soothing wave of assemble light blue metal pipes sits.

Inspired by movement water, Bubbles is the work of CSU senior Joshua Richmond.

It's 1 of 2 ArtBeat public-space commissions for CSU sculpture students, a program done with professor Michael McFalls as consultant.

In the open-glass span leading into the former Ledger-Enquirer building—a silent chunk of 1950s printing-press steel encased in the lobby the newspaper's only remains—McKnight exudes enthusiasm for Rainbow Fish, crafted by contest winners from North Mountain Elementary in Harris County.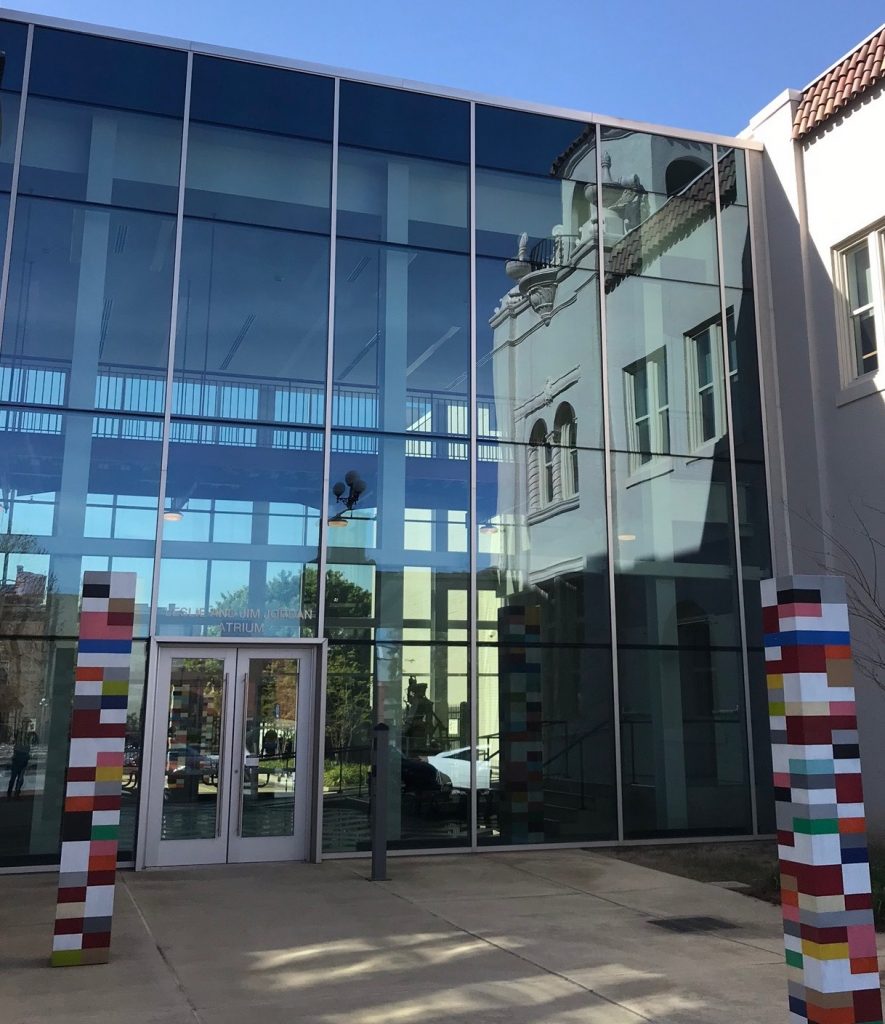 "The Rainbow Fish contest achieved all the needed scholastical standards for the students," says McKnight. "The kids loved it."

ArtBeat's family component Art Is for Everyone hits Uptown venues and expands to Midtown on Saturday.

Above Bare Roots Farmacy a block down 12th, the Do Good Salon has made big strides in its first 7 years to advance the Southern photography scene here via exhibits, events, and collecting. For ArtBeat, Do Good hosts Guggenheim Fellow Kristine Potter in this hip, relaxed space. be featured at the hip, inimat space.

Back on Broadway headed downriver, McKnight points to where Postcard from Columbus, Mike Howard's mural whitewater sport splendor, was commissioned by ArtBeat in 2016. (Postcard is currently down due to construction).

"Sculpture and murals are for public spaces and lend themselves to collaboration," he says, also waving toward the dragonfly banners swaying in the Synovus courtyard. "Nothing was made in a vacuum."

Carswell hangs a right on 10th and comes full circle back up Uptown, Inc.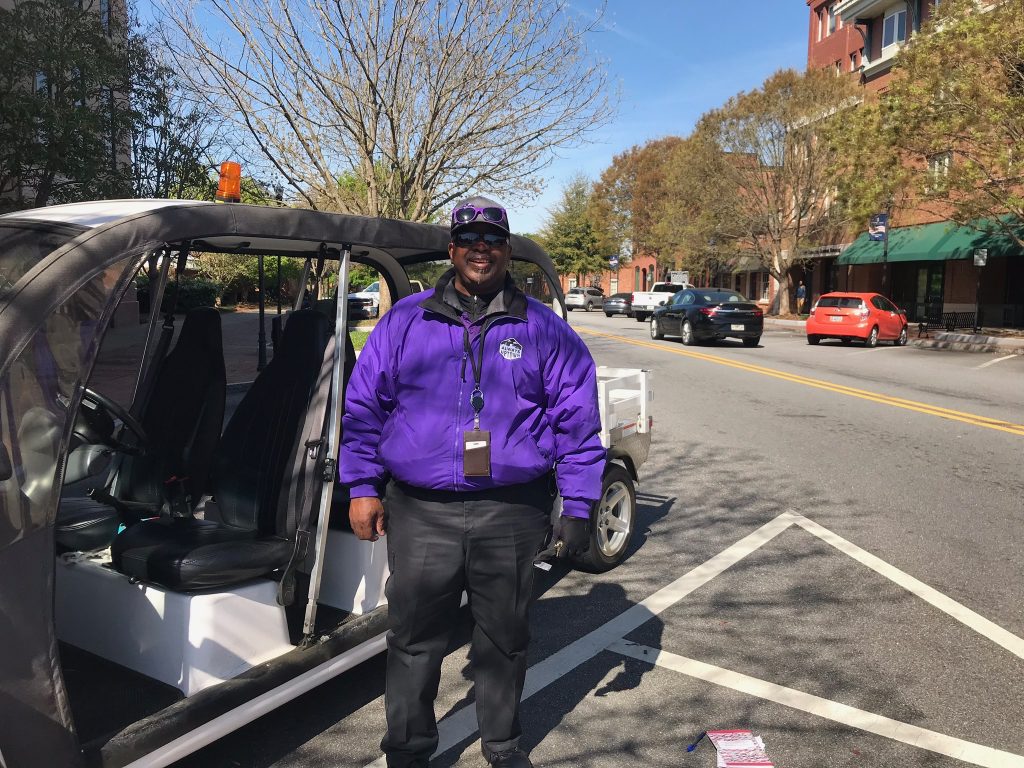 Across Broadway, local photographer Jim Gates' aerial shots of Columbus is up at CSU's Rankin Center.

His workplace in shadow behind him, McKnight recalls the bold move to put CSU's arts programs away from main campus. He credits the constant hum and colorful flair now found on downtown streets is a result of that bold vision.

"Today is the best it's ever been," McKnight says several times in succession as the group of 3 departs..

It makes you wonder … what as he referring to:
The RiverCenter?
The Electric City's bustling art scene?
A slice of his meditative, in-the-moment philosophy?

With our tour guide, who knows?

He might mean all 3.