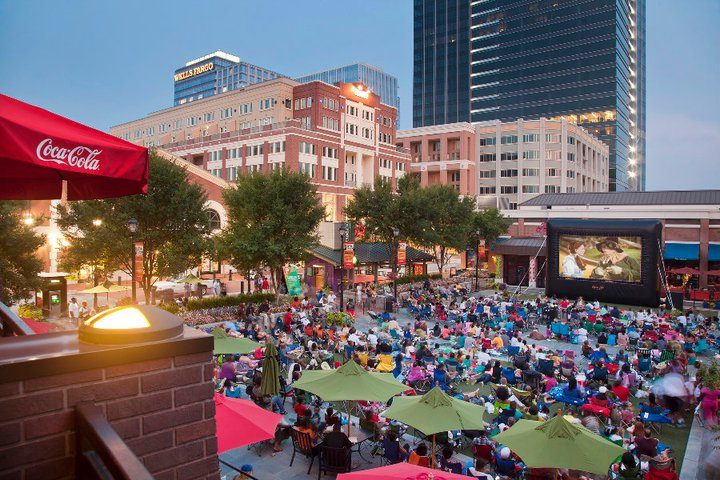 There is a correlation between participation in our community and satisfaction. Look around at the happiest people you know. Most likely, they are not just a spectator in life, but a participant. University of Minnesota found, "An analysis of 151 independent system development projects in eight different organizations, indicated that user participation has a direct relationship with user satisfaction".
For instance, take note from the happiest country in the world, Denmark. Their voters consistently participate and show up to polls (87% of their population in the last election, to be exact). Denmark has a high minimum wage, universal healthcare, free childcare for working parents, and a 37-hour work week.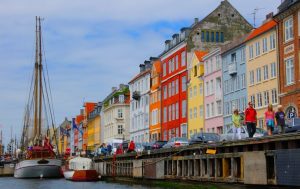 In America, most citizens want these reforms, yet voter turnout was only 57% in the last election, therefore, none exist in the United States yet. Granted, there are plenty of variables to debate as to why Americans don't show up to the polls. However, why not at least show up and try to be the change you want to see in our world? Change has to start somewhere.
Redevelopment Districts is something on the ballet Tuesday, November 4th, that could allow for a change we need in our community. Have you driven around the south side of Columbus, for example? There is a dire need for revitalization in many areas. Redevelopment Districts would provide incentive for private developers to invest in our blighted, or economically distressed, areas to increase the value of our community and provide jobs, without government subsidy or tax abatements! Basically, the redevelopment law allows cities, or counties, to establish Tax Allocation Districts (TADs) that are lawfully considered a blighted area. Revenue bonds are then issued to help with infrastructure problems, geological anomalies, environmental problems, and other issues. The renovations make it conducive for investors to develop commercial and residential ventures. "The extra tax revenue created by the development is used to repay the revenue bonds for the life of the TAD, then they go into city and school district coffers." Richard Hyatt


"With Redevelopment Districts, investors buy municipal bonds that fund the infrastructure improvements necessary to spur the development, yet, those bonds are not guaranteed by the city or the taxpayers.  These are revenue bonds backed only by the projected tax revenue stemming from the increased private development.  These bonds in no way affect our current tax structure, or the property tax freeze.  These bonds in no way affect or enhance eminent domain.  Georgia has a Constitutional Amendment that prohibits the taking of property for private development", Joseph Brannan explains, and many others state the same sentiments.
If you are concerned about a redevelopment bond failing, Mayor Tomlinson reassures, "No redevelopment bond in Georgia has failed, been defaulted on, during the worst recession we've seen since the Great Depression. That recession went straight to real estate development, and yet no redevelopment bond has failed, not a single one."
Even though Columbus is the second largest city in Georgia, 70 other counties have passed Redevelopment Districts in Georgia, but not us. It's interesting that we were the last city to be established of the 13 colonies. We tend to be a little slow to action, but it's time to give this a try. Wouldn't it be great to put thousands of acres of blighted and under-utilized property back on the tax rolls?!
Have you ever been to Atlantic Station? Because of TADs, it went from a dangerous, unsightly area, to one of my favorite stops to make while in Atlanta. It is now a 138-acre, mixed-use development with shops, restaurants, and beautiful living spaces, plus it hosted an incredible music festival, Shaky Knees, this year. Something even remotely similar to this development would be a huge success for our city.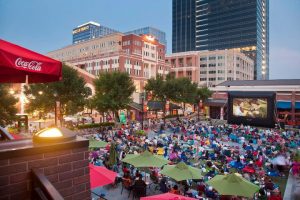 Many of our successful leaders support the referendum, such as The Coalition for Sound Growth, the Young Professionals, the Columbus Georgia Chamber of Commerce, Midtown Inc., Uptown Columbus, several Columbus Councilors, Historic Columbus, and even the Muscogee County School Board; but the bottom line is that successfully redeveloped neighborhoods equate to less crime, better schools, and more taxes. We should give this opportunity a shot.
Still wondering if it's worth the effort to vote? Well in 2007, Redevelopment Districts was defeated by only 253 votes! The same amount of people who liked my last profile picture change could have tipped the margin for a better past 7 years! Your vote counts.
Consider voting yes on, "Shall the Act be approved which authorizes the consolidated government of Columbus, Georgia to exercise redevelopment powers under the Redevelopment Powers Law, as it may be amended from time to time?".
More importantly, please vote whether you want this passed or not. Please be involved with our town's development. Please speak up and help us learn from each other. Please participate and create what you want here in Columbus. I guarantee you will find some satisfaction in simply, participating.
Written by Jacy Jenkins
Photos by http://blog.atlanticstation.com/ and Revitalizing Columbus Communities