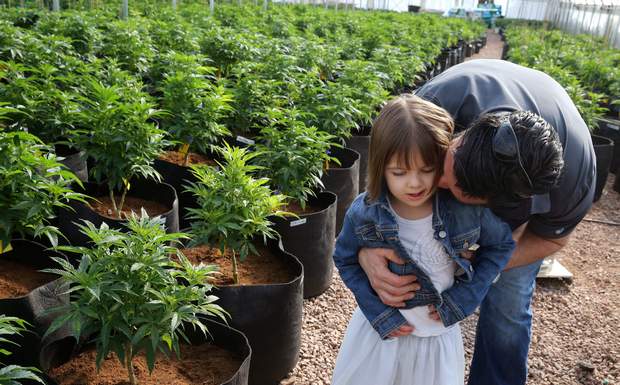 In January 2015, when the state Legislature meets, House Bill 1 will be a proposal to legalize a form of medical cannabis.
Say hello to the future, Georgia. The passing of House Bill 1 may be a first step, in the New Year, towards the right direction.
"Since March 20, when last year's bill failed, at least 15 Georgia families uprooted their lives and moved to another state to have access to medical cannabis. We need to bring them home. And tragically, three children, all of whom visited this Capitol earlier this year with their parents to fight for the passage of this bill, have died during the last six months. We cannot move fast enough. In honor and in memory of Abe, Trinity, and Mary Elizabeth, it is imperative that we, as elected officials of this state, come up with a safe, effective and timely delivery system of medical cannabis oil in Georgia, for these children and for our citizens." Betsy Lynch (Georgia House of Representative, Press Secretary) 
Representatives are very hopeful House Bill 1, or Haleigh's Hope Act, will pass in 2015. They are hoping no politics between the House and the Senate will prevent saving the lives of these children (like it did on the last day of the 2014 session).
Chey & Jill Wilson, from Columbus GA, are also hopeful it will pass in 2015. Jill is currently taking refuge with their daughter, Ava, who suffers from mitochondrial disease, to receive legal cannabis oil treatment in Colorado. While living in Georgia, Ava Wilson was having hundreds of seizures a day. This past summer, the family thought they were losing her and explain, "Ava became unresponsive.  She was breathing and eyes open but no vocalizations, no crying, no laughing, no interaction of any kind … just basically a lifeless body that was breathing and that's all."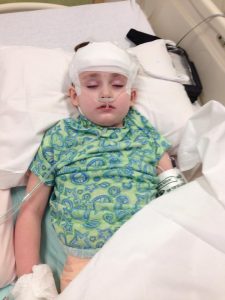 The 7 year-old did not respond to five different pharmaceutical medicines. The FDA approved meds only treated her with horrific side effects. Ava also failed at responding to a specialized, high fat diet used for extreme epilepsy patients.
Since Ava has been receiving the medication in Colorado, she has been SEIZURE FREE!
"Ava has gained her personality back.  She plays with toys, smiles, giggles, cries, is full of hugs and kisses, has gained some old skills back and added some new ones.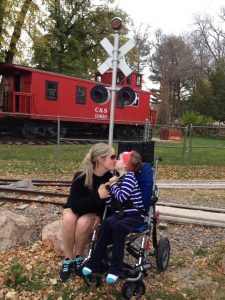 We had truly lost the little girl that we knew and now have her back.  She is sitting up for long periods of time unassisted, walking (not independently but by holding a hand)," grandmother, Gail LaFramboise, testifies.
The proposed bill, Haleigh's Hope Act, is named after 5 year-old Haleigh Cox of Monroe County, Georgia. Haleigh also suffered hundreds of seizures a day until the family moved her to Colorado for a cannabidiol-rich, medical marijuana treatment. Haleigh is now seizure-free too!
"Haleigh's Hope is a high cannabidiol (CBD) strain of marijuana developed specifically for medical use.  Haleigh's Hope boasts a never before seen 22:1 CBD to THC ratio. Basically, the cannabinoid-rich strain provides all the medicinal benefits of marijuana without producing any type of high or impairment. In addition to epilepsy, Haleigh's Hope will offer effective treatment for multiple sclerosis, cerebral palsy, Alzheimer's Disease, cancer, dementia, Parkinson's Disease, arthritis and more!" https://halcyonorganics.com/haleighs-hope/
Haleigh's Hope is the strain Ava takes for treatment as well.
As the 15 families spent the 2014 holidays away from their relatives, friends and support system in Georgia, they've formed a bond through their children's victorious healing in Colorado, while hoping to bring it home.
*Want to be a voice in helping this bill pass? Sign this petition, or call your representative.
*Also, watch this incredible documentary, Journey of Hope, to learn more on the issue:
Next up for the future, decriminalize marijuana at federal level to help regulations, or at least reschedule it from a schedule 1 drug, separating it from man-made, toxic drugs like heroin and LSD. We could save billions by reducing government spending for prohibition enforcement, plus possibly make billions in annual tax revenues through proposed taxation and regulation.
Written by Jacy Jenkins
Photos provided by The Wilson Family, Durango Herald, and https://halcyonorganics.com/haleighs-hope/