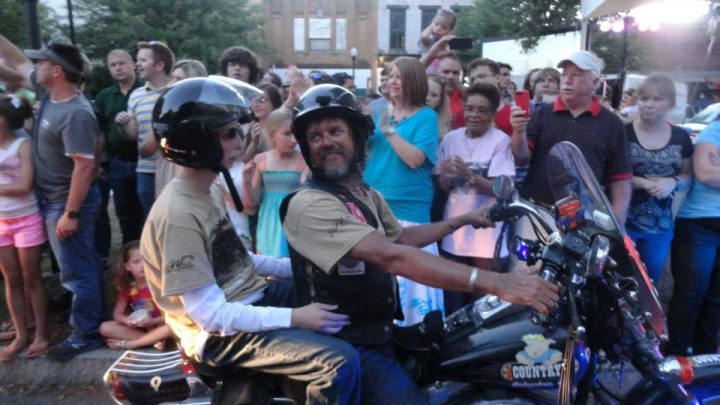 I came across a disturbing article on CNN.com this morning reporting that four major cancer charities are shams (http://www.cnn.com/2015/05/19/us/scam-charity-investigation/index.html).
I tried to read the entire article that focused on the one family that runs these four cancer charities, but, like the dollar bill graphic illustrating just how much money this parasitical family swindled from cancer patients to blow on "vehicles, personal consumer goods, college tuition, gym memberships, Jet Ski outings, dating website subscriptions, luxury cruises, and tickets to concerts and professional sporting events," I began seeing red.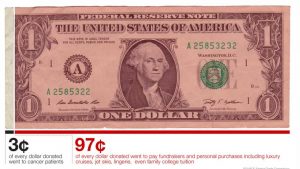 It is easy to succumb to cynicism in the face of such gluttonous greed; to cordon off from the world an ever-hardening heart; to be crushed by the assumption that there are so many more of "them" than there are of "us."
Luckily, I have a friend named Scott Ressmeyer to help give me (and everyone who has had the good fortune to met him) perspective on what really matters – and that is kindness, simply making a difference in someone's life in whatever way you are able. 
Scott, for a seventh time, is currently crisscrossing the country on the Ride For Miracles, raising money to benefit the lives of the children of Columbus through the Children's Miracle Network (for more info, visit http://cmnwi.org/).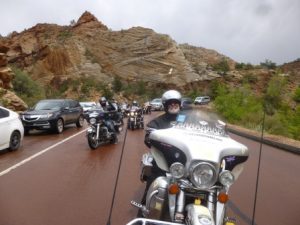 In fact, he probably roared off the beltway of D.C. just this morning on the last leg home. I read his notes from the road (you can, too, here)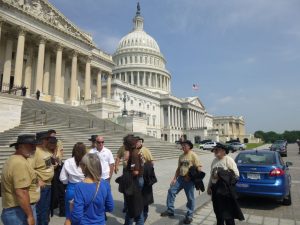 and it gladdens my heart to follow along as he and his posse of Miracle Riders not only improve, enhance, and inspire the folks they meet during their travels, but, upon their return to Columbus, they also enable miracles to happen at the Children's Miracle Network, the program they strive so hard to strengthen.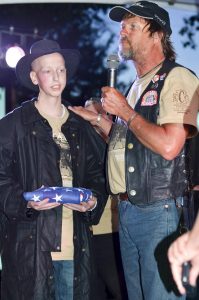 There will always be opportunists like the Reynolds family, empty souls filling the coffers of their void with the charity of others. Thankfully, there will always be heroes – of all shapes and sizes, ages and races, creeds and cultures – that when called upon will not hesitate to put the rubber to the road.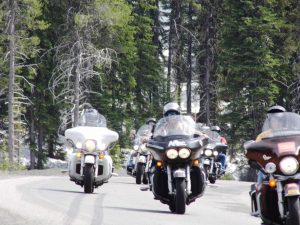 Earlier, I mentioned the assumption that there is an imbalance between "us" and "them." I don't believe that to be true, and furthermore I would love to see us shed the blanket-logic of such dualistic dichotomies like the paper-thin skin of a molting snake; because when all our acts are accounted for and death is at the door, there is no "them." There is, and has always been, only "us;" how we affect the people in our lives, the legacy we leave behind.
And yes, sure, some of us are assholes and some of us are angels, some of us are servant leaders and some of us are self-serving charlatans. We all have a role to play in this life and sometimes it takes a villain to make a hero super. Sometimes tremendous blessings rise from the ashes of awful circumstances.
A hero, then, is anyone who can grapple with negativity and wrench something positive from its clenched fist.
Each of "us" has the potential to be a hero.
I take inspiration from that.
Scott and his 30 Miracle Riders will boot their kickstands down for the last time on Broad, 8:00pm this Friday, during the intermission of the Uptown Concert Series (Cale Dodd with Classic Addict will perform).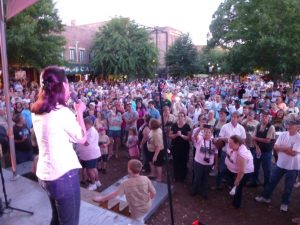 They will have reached their goal of raising $1,000,000 for the Children's Miracle Network.
Let's be there when they come home, Columbus.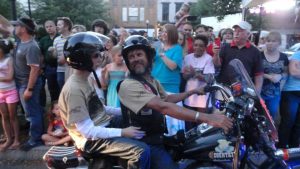 Let's be there to give them the Everyday Heroes welcome that their selfless actions merit.
Let's be there to celebrate, concentrate, and proclaim the power of "us."
Also, there will be beer, food, and dancing. So, win-win.
Looking for ways to get involved? Here are just a few of the local organizations truly making a difference and always in need of more Difference Makers:
To break the cycle of poverty – Open Door Community House: http://opendoorcommunityhouse.org/
To find stability in the workforce – Goodwill Industries of the Southern Rivers, Inc.: http://www.gwisr.org/
To earn a house to make a home – Habitat For Humanity: http://columbusareahabitat.com/
To tend to the needs of ill children – The Ronald McDonald House: http://www.rmhc.org/
And to be an agent of change, to help make Columbus a better place to live, work, and play for each and every citizen – The Columbus, Georgia Young Professionals: http://ypcolumbusga.com/
*Written by Josh Becker
Photos from www.cnn.com and www.rideformiracles.com